Last updated on September 28th, 2021 at 01:27 pm
Looking for a list of all the must have pregnancy products during your twin pregnancy? Look no further. We have you covered.
Let's face it, twin pregnancy can be uncomfortable. Our growing belly combined with swelling ankles and roller coaster hormones for 9 long months is enough to drive any sane person mad. There are plenty of pregnancy products on the market to help!
With all the pregnancy products designed for pregnancy comfort and survival, how do you know which pregnancy products are really must-haves? We've put together a little Twiniversity list of pregnancy products with affiliate links so you can purchase them today!
Maternity Pants
Comfort is the name of this twin pregnancy game and these maternity yoga pants fit the bill quite nicely. They are built for your growing bump and come in a variety of sizes and colors. Buy these Maternity Yoga Pants
Pants Extender
We've all had that pregnancy moment where you pull on your pants for the day and go to button them to be met with frustration when they don't quite reach anymore. With twin pregnancy, this moment often comes sooner than "normal". This band comes in 4 sizes and can be worn throughout pregnancy and even after, making it a fan favorite among pregnancy products. Buy it today BellaBand Pants Extender
Maternity Jeans
Say what you will about jeans but every pregnant woman need a comfortable pair of maternity jeans as her go-to and these Levi's will do the trick. Good jeans are a staple among pregnancy products. Buy them here Maternity Jeans
Best Cradle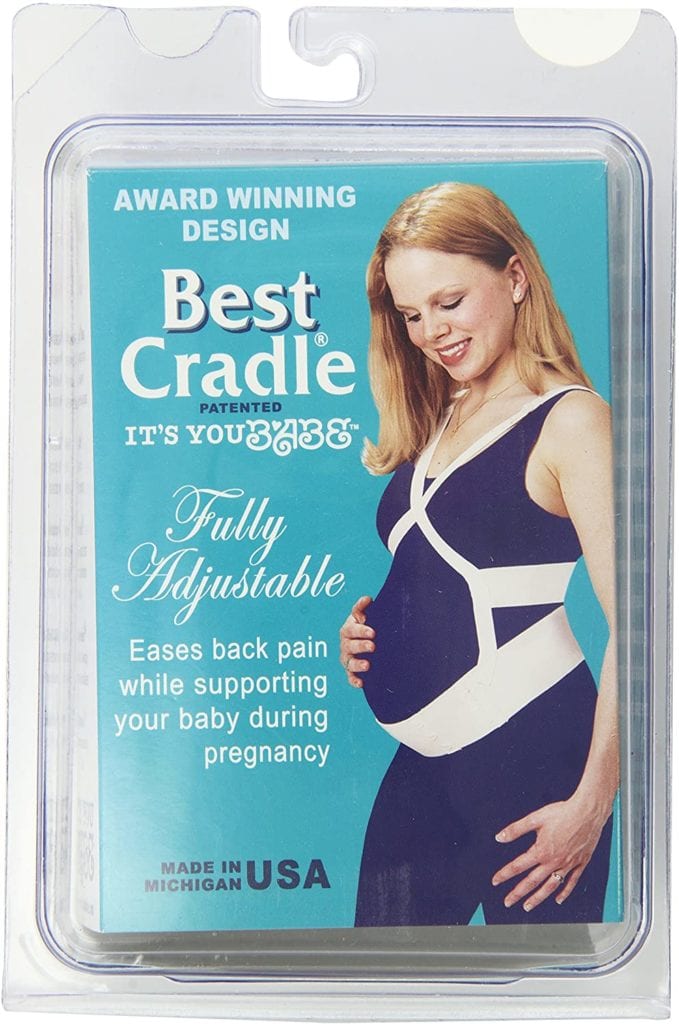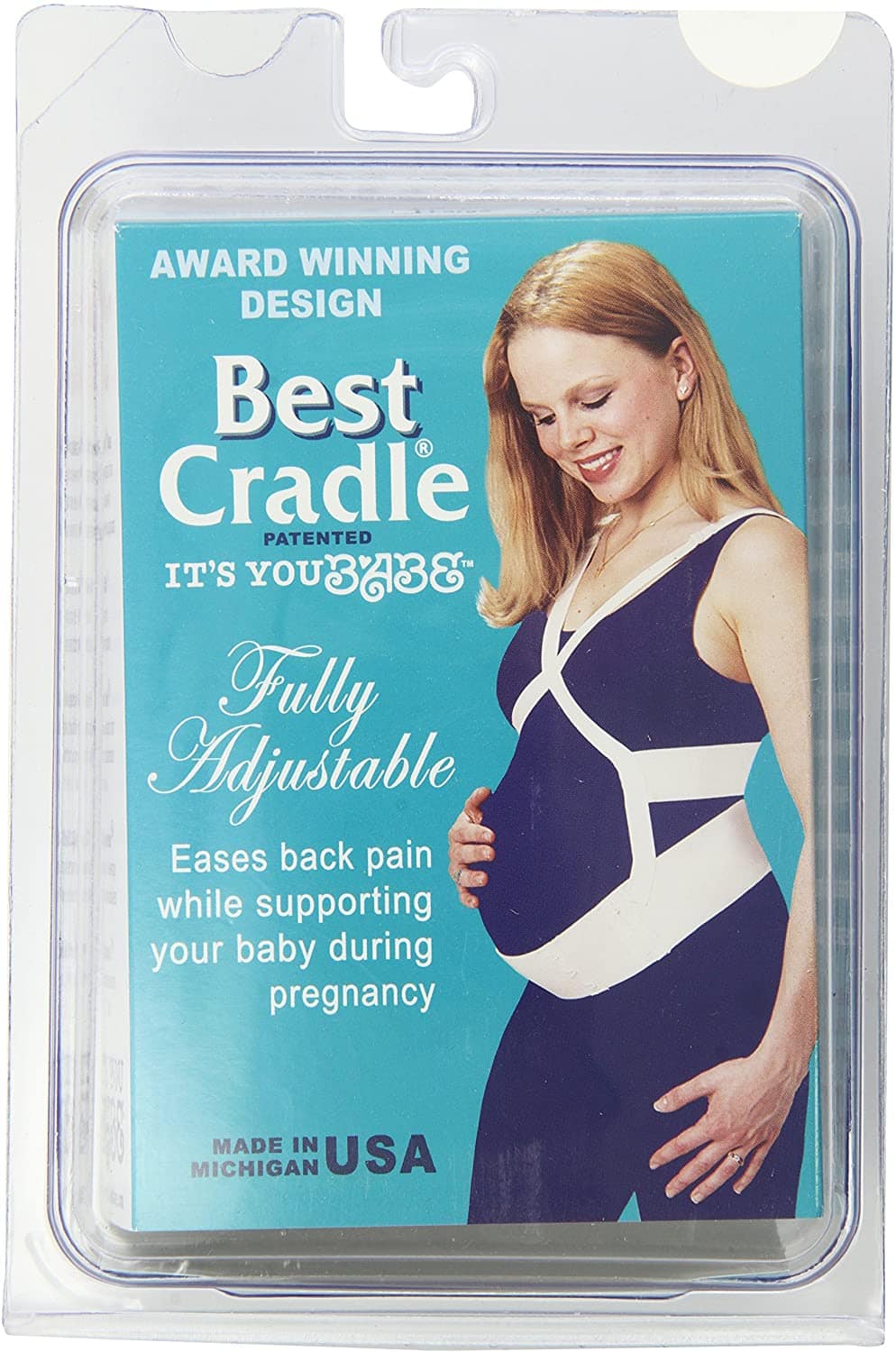 Are you feeling the pressure of your growing twin bump? The back pain can be unreal, but this support belt can really help to ease your discomfort. Click to buy the Best Cradle – Maternity Support Belt
Breast Therapy Packs
These breast packs are NOT just for a nursing mom. They can work wonders for sore breasts throughout pregnancy. You don't want to suffer needlessly. These and similar pregnancy products can really help alleviate breast soreness that is incredibly common among pregnant women. Buy on Amazon
Prenatal Vitamins
If most prenatal vitamins are hard on your stomach, try Rainbow Light's prenatal supplements. The blend is specifically formulated to be easy on your digestive system and includes 27 mg of a non-constipating form of iron, plus 25 million CFUs of probiotics, which may help improve your GI health. Buy on Amazon
Talk to your doctor about iron and folic acid supplements. Most moms pregnant with twins are advised to take these in addition to a daily prenatal vitamin, but check with your doctor before starting anything new.
Postpartum Recovery Products That New Moms Swear By
Belly Oil
Itchy skin and stretch marks are a major pregnancy concern for all moms-to-be, especially twin moms! This oil has a refreshing lavender scent. Try it to combat these uncomfortable symptoms. Buy on Amazon
Stretch Mark Lotion
Palmer's is known for their stretch mark lotions and body butter. These pregnancy products are free of mineral oil, parabens, and phthalates. Plus, the smell is amazing and light! This is a great alternative to the Belli Oil (above) if you prefer a lotion product. Buy Palmer's Cocoa Butter Tummy Butter & Stretch Mark Massage Lotion
Be sure to never miss another Twiniversity post again by subscribing to our email list today!
Mommee Coffee
Are you missing your morning cup of coffee but worried about the effects of caffeine on your little ones and the effect of the acidity on your heartburn? This low caffeine, low acid, fair trade bag of coffee is sure to do the trick! Buy on Amazon
Preggie Pops
If morning sickness is ruining your whole day, try these out. They could be the answer to your prayers. This is one of those pregnancy products that more moms swear by than not. Preggie Pops come in a variety of flavors and are gluten-free. They are deemed completely safe for mom and baby. Buy on Amazon
Want to breastfeed your twins? Worried about how you will manage breastfeeding twins? We have a class to help you figure it all out!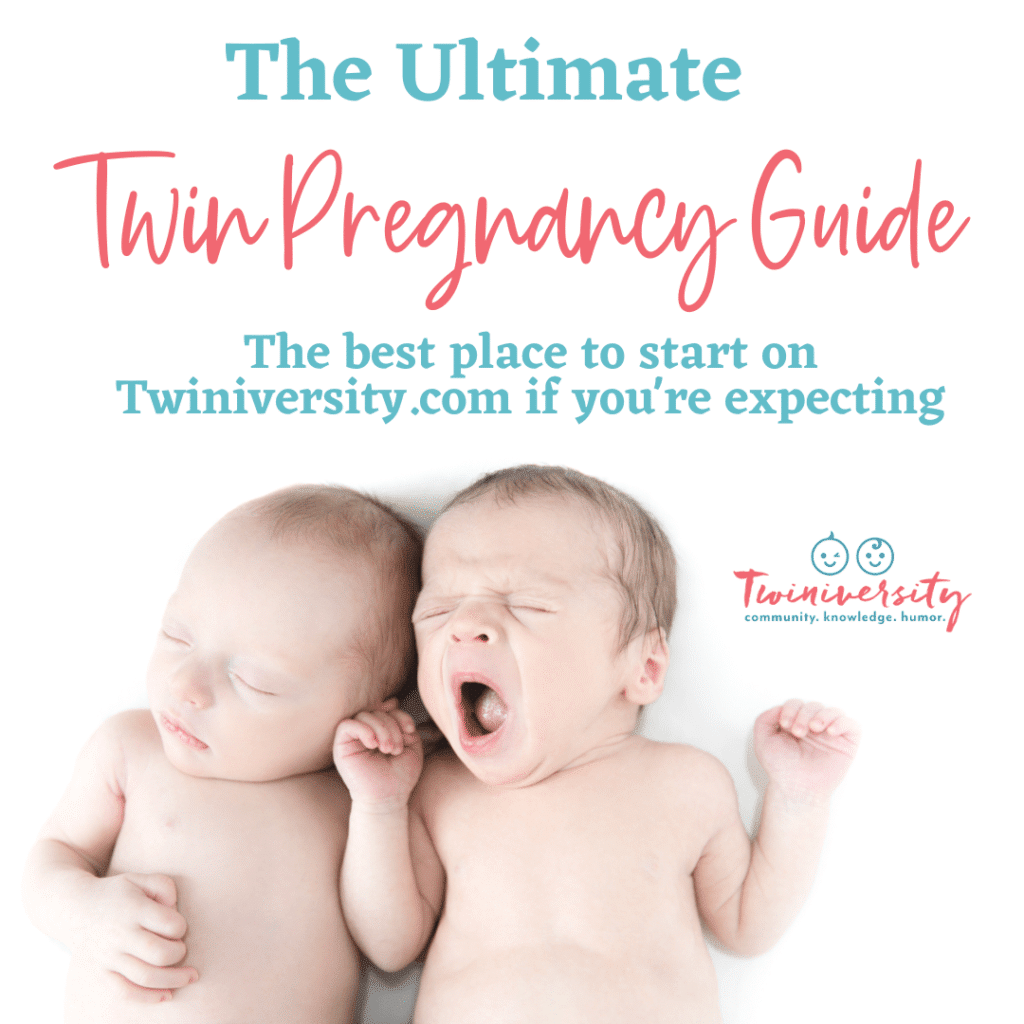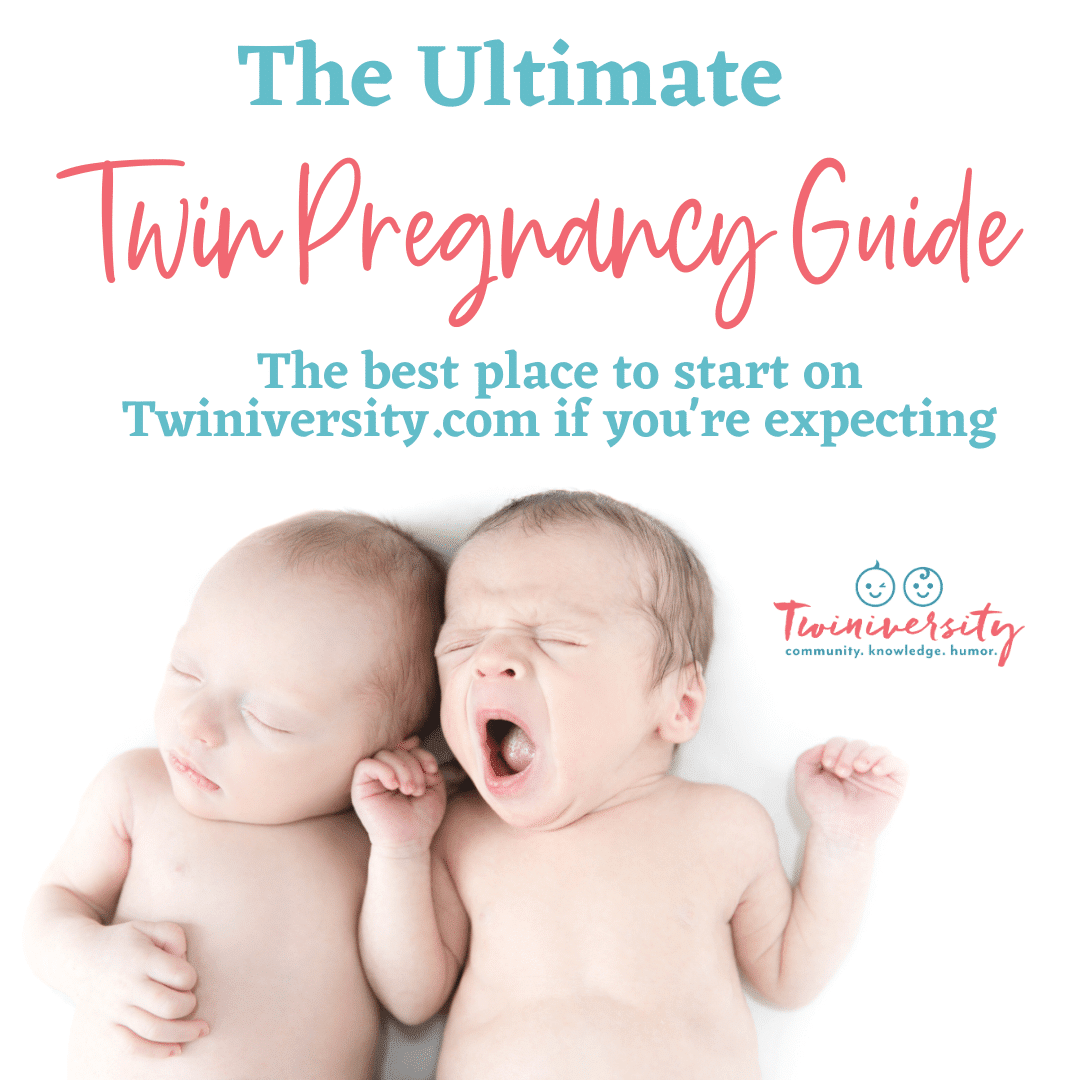 Pregnant with twins and not sure where to start? Visit the Ultimate Twin Pregnancy Guide to find all the top articles and resources to get you ready for twins. While you're at it, check out our expecting twin classes and Twiniversity shop!
Twin Pregnancy Journal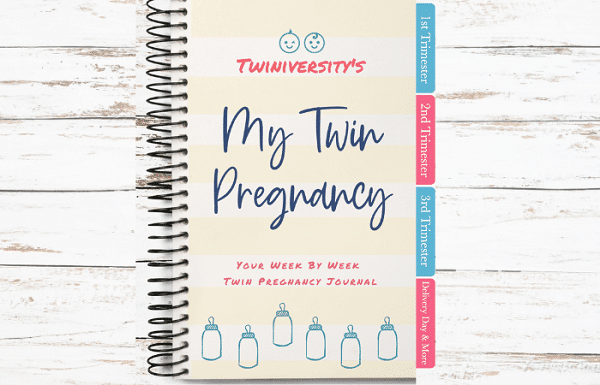 Our new digital twin pregnancy journal is up for sale on the Twiniversity Etsy store! This is the first and only digital journal exclusively for twin pregnancy. It's the perfect way to record your precious twin pregnancy memories to cherish for years to come.
The Birth Ball
Try one of these pregnancy products for exercise, and even on delivery day! They come in 2 different sizes to ensure a good position based on your height. And can we just talk about the pretty mint green color? It's amazing! There's an included bag to bring it with you to the hospital. Buy on Amazon
Not sure what to do or when to do it during your twin pregnancy? Click here to see our twin pregnancy calendar.
Pregnancy Pillow
Pregnancy sleep can be so uncomfortable, and let's be honest, we don't need any more reasons to be completely exhausted while carrying twins! This one of the most essential pregnancy products on this list. There are many different brands to choose from and what one mom-to-be loves, another may not. That being said, we really like this one here: Buy on Amazon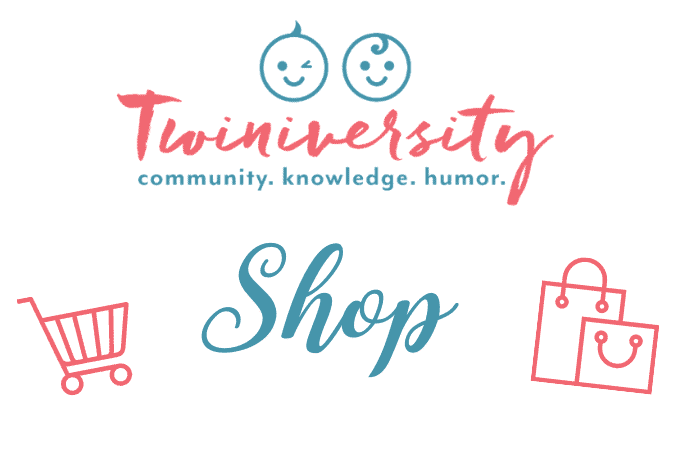 Check out all our Twiniversity merch in our SHOP! We've got twin mom and dad t-shirts, twin planning printables, lactation support, twin baby shower planners & games, a digital twin pregnancy journal, and so much more! Start shopping now
Pregnancy Pillow and Wedge
You might find that a big pregnancy pillow is just too much for you and you need two separate pillows to get comfortable. Try these two pregnancy products to find the position that works best for you and get some rest! The two shown above are the Boppy Pregnancy Support Pillow and the Boppy Pregnancy Wedge
What To Do What You're Having Two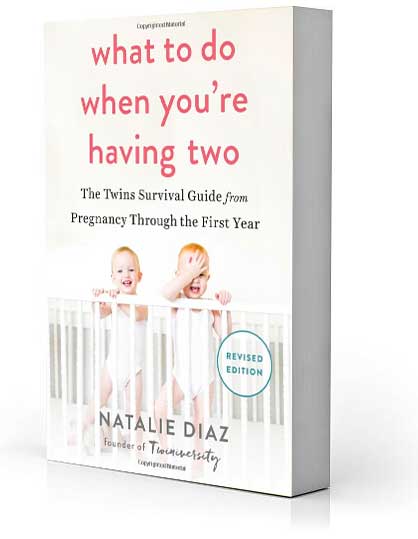 If you haven't picked this up yet, you need to! What to Do When You're Having Two, written by Twiniversity founder Natalie Diaz, is filled with tons of tips, advice, and practical info for your twin pregnancy, delivery, and even the first year of your twins' lives. Grab your copy of this must-have book today! Buy on Amazon
Got some time to spare while waiting for your twins to make their appearance? Check out our Twiniversity Podcasts to keep you learning and laughing!
The Not Just For Pregnancy Products (but still good to have)
Baby Sleeping Sign
Okay, so this might technically be a baby product and we're talking pregnancy products. Hear me out. If you hang this sign you can get a nap in before the babies are here, and what woman pregnant with twins couldn't use an uninterrupted nap? Buy on Amazon
Instant Pot
Cooking can certainly be fun, just not so much when you're 6 months pregnant with twins. This doesn't fall under the category of pregnancy products, per se, but you will be thrilled to have one during your twin pregnancy! Make sure you hang onto it for quick dinners once your twins arrive to save time. Buy on Amazon
Looking for ways to eat healthy during your twin pregnancy? Learn about eating for three or more here!
Mini Fan
Pregnancy hot flashes are real, friends. And they often strike when you least expect it. So, it's best to be prepared at all times with a small portable fan, which just so happens to be a fan favorite among pregnancy products. We like this lightweight fold-able fan here that has 3 different speed settings. It is battery operated but can also be plugged in with a USB cord in a pinch. Buy on Amazon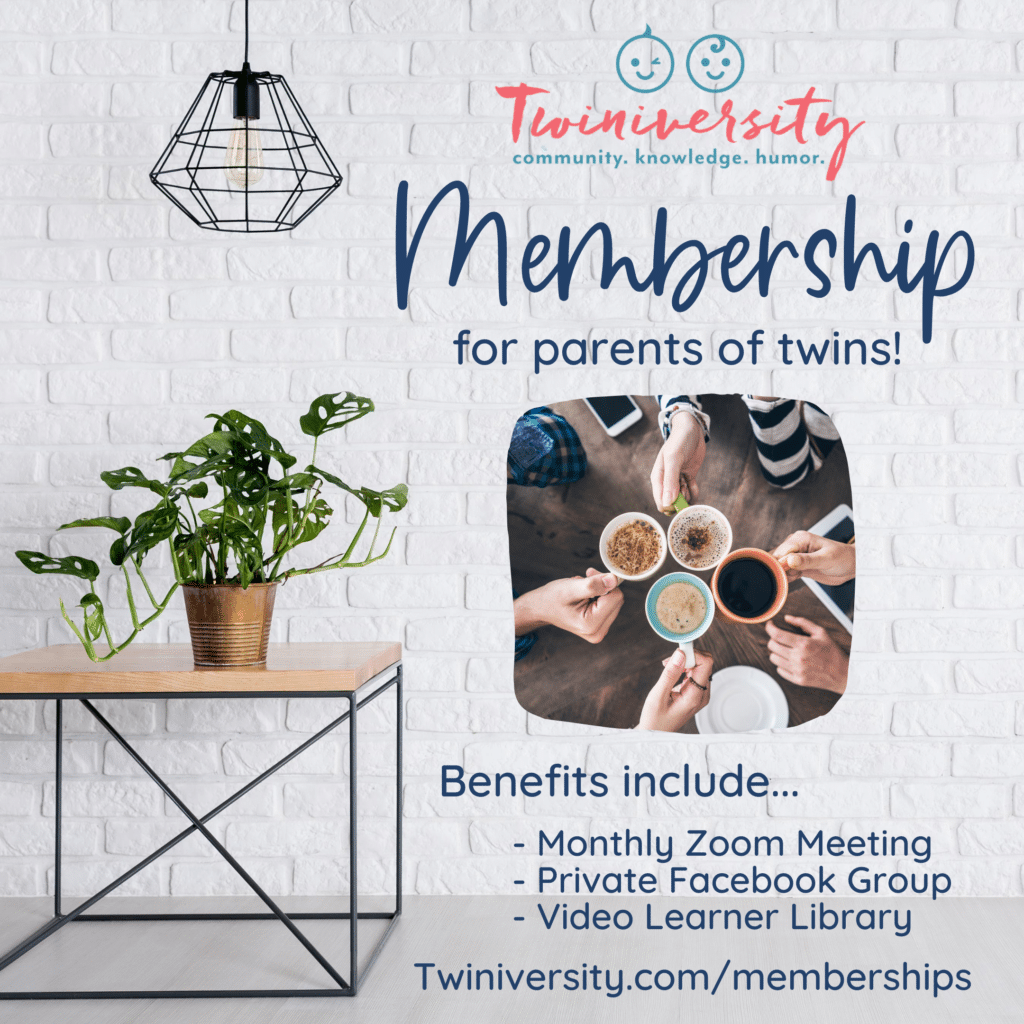 Need some twin parent friends? Get the support you need with a Twiniversity Membership. Benefits include a monthly twin parent club meeting on Zoom, access to a private Facebook group just for twin parents, and a video library of twin parenting lessons. Visit Twiniversity.com/membership to join today!
Water Bottle
The importance of hydration cannot be overstated here! We recommend drinking 128 oz a day when you're pregnant with twins to keep Braxton-Hicks contractions at bay. Getting a large water bottle and having it on hand is a great way to make sure you're getting enough water. For that reason, large water bottles are probably one of the most critical pregnancy products around. The Hydroflask comes in a variety of colors and sizes, though we recommend getting the 40 oz size. A straw lid is strongly recommended because it will help you to drink more. Buy on Amazon
Twin pregnancy is hard on your body. Just think about what your body is doing to keep those two little babes safe while growing them. And your body is doing all of this while still functioning on a (somewhat) normal level to keep YOU alive and functioning, too! Sometimes it seems almost impossible.
Are you looking for more twin pregnancy info? Look no further than our twin pregnancy weekly timeline here.
No one is trying to pretend that any of these items will make this twin pregnancy EASY by any means. Your body is still performing TWO miracles at once! But, these pregnancy products are sure to bring you some comfort and make your twin pregnancy much more bearable!