I have 3 year old boy/girl twins. Recently I've had a few people ask me some version of, "do they always hold hands?" It never fails to bring a giant smile to my face because yes, they hold hands a lot. It's almost to the point where I take it for granted, but NO. I notice. I pay attention. I try my damnedest to be present. I document it in my brain and with my camera often because I don't ever want to forget this.
Remember that first year with baby twins? OH HELL NAH. You think you're doing well and you think you're holding it all together and YOU ARE BELIEVE ME but then you reach the year mark and you realize, HOLY COW HOW IN THE WORLD DID WE DO THAT?
Those of you doing the deal right now, I stand with you in solidarity. You are doing a really good job. I promise. No matter how messy it may seem to you, keep going. You are doing great. Then one day the fog lifts. The haze of non-stop crying, feeding, pumping, formula mixing, bottle washing and so much of the baby paraphernalia goes away. You think THIS, this is the Promised Land. The land of growing twins. Welcome.
People say that there's nothing as pure and loving as a baby. While I agree, I don't know that these people have ever had two babies at once non-stop. It is unlike anything I had ever experienced. It's wonderful and magical. That sleep deprivation combined with that lactation cookie high might make you an addict. You are all too ready to commit to rehab once you get some one year olds on your hands. I was ready for recovery. I was ready to heal after being beaten down day after day in the trenches for a year.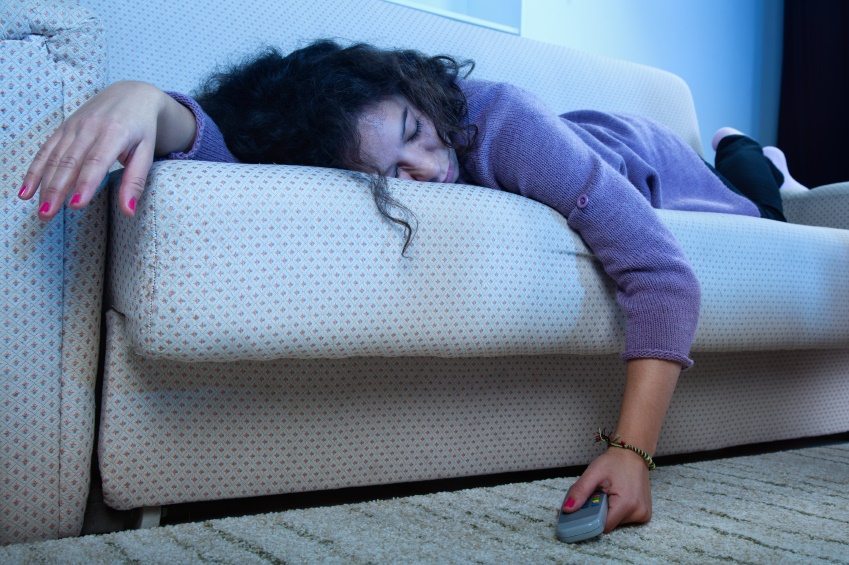 I needed me some one year olds.
I was fortunate enough to get pregnant after infertility. Then to witness the eyes opening. The freakin' tummy time. The learning to crawl and the helmet wearing time. Then walking and the eating solids. The harnessing and then the talking. I mean how miraculous is that? Then potty training and the losing (and being reunited with) a child at the zoo. The learning to listen, pay attention, not run away and stop at streets. Just the massive growth that happens in the first few years.
The rumors are true. Once they get a little bigger, they really do play together. They don't need our constant attention. I work from home a couple days a week and I'm able to get stuff done because I can throw them in the basement and they play together! HALLELUJAH! I am not worthy of them. They are everything good. I am so grateful I was given this chance. This opportunity to be their mama.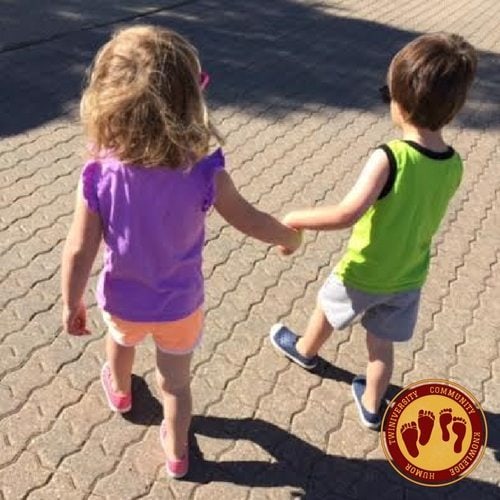 Back to holding hands.
In the car, in bed, on the couch, walking down the street they hold hands. They protect one another. They encourage one another. They love big. Like a house. Like no other. It's all they've ever known. From the moment they were forming in my belly to right now. Three and a half years later each other is all they've ever known.
Aren't we the lucky ones? Sure, that first year can go suck an egg. After that it's just magical. Pure wonder. We were there, we did the deal and now we get to reap the benefits. Now, listen. We aren't done by a longshot. I feel like that first year kicked my bottom so hard that what has come afterward has been a picnic in comparison.
I didn't know it at the time but I was delusional and stubborn and actually really enjoyed the first year. I took it all as best I could and reveled in the fact that these mystical creatures were somehow growing and making us laugh. Forming their larger than life personalities and all the while, creating that twin bond. MAN OH MAN. I sometimes feel like a voyeur watching and listening to them.
Now at 3.5 years old they are best friends and the ultimate complimentary partners. They tell me they want to be "wedding'ed" to each other, and that's a whole other conversation we will have to have. For now, we just bask in all the goodness. They play together all the time. Three words that makes it all worthwhile – HIDE AND SEEK. They're terrible at it and it's the best thing ever.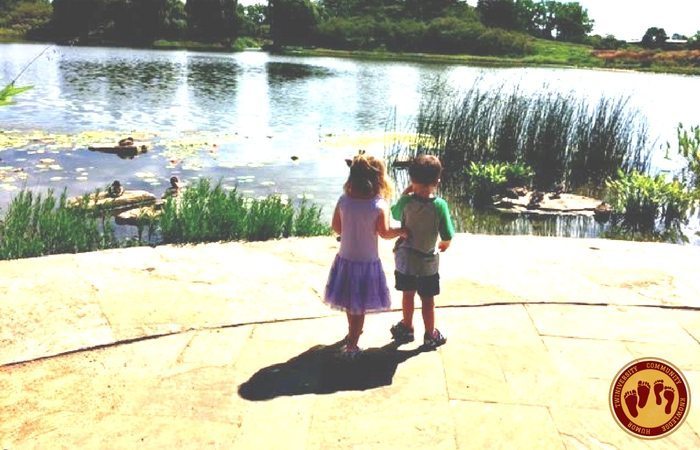 It pains me to say this because of my ego, but they comfort each other better than even I can comfort them. They introduce each other to new things, food, people. They know without speaking where the other one is and what they are doing. If one is not in sight, they need to know where they are and if they are ok. They look out for each other. At the park if one needs help, they yell for help for the other. They have each other's back. Literally. They make sure all needs are met. If somebody has to go poop, they both know it and usually the other is involved somehow. Either in the wiping (gods help us) or the pulling up pants or the high fives that come afterwards.
They know each other's likes and dislikes. Tend to take on each other's likes and dislikes. Until they realize that they don't need to do this. They are indeed their own person. They challenge each other in the best ways. They go faster, harder, count higher and figure out puzzles quicker if the other one is doing it too. This love and this bond that they have, that we are somehow blessed enough to be a part of each day, is magical. I don't take it for granted for one second.
There was a story from the Chicago Tribune about a sweet boy who was tragically shot a couple days ago. He is a twin and a quote from the story is, ""Tavon's twin sister, Taniyah, sat next to him, holding his hand, trying to keep him calm, according to Washington. "Twin don't leave me, twin don't leave me," she kept yelling." Sweet, sweet babies. We are hoping with all hope for his recovery. For we know this pain is doubled with twins.
We twin parents and caregivers are the luckiest. We get to witness this bond growing from the very beginning. I'm of the mind that everybody should be a twin or have twins. For who could be luckier than us?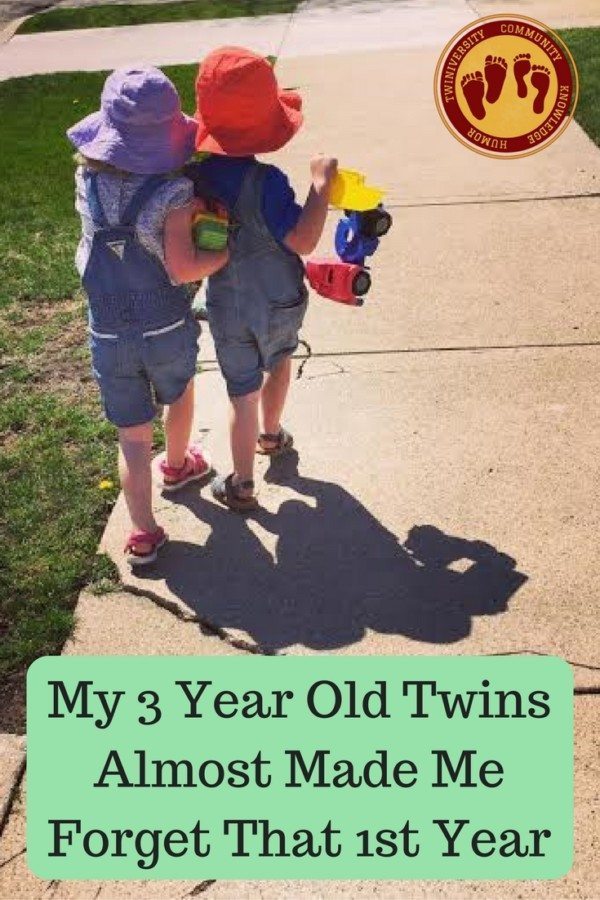 Sure they're loud, expensive and trying as all get out sometimes. But that bond? That sweetness? That connection? That fun that we all have together – because we are always together – that cannot be exchanged for any money or sanity or amount of sleep lost.
So, welcome twin parents and caregivers. Welcome to the other side of the one year mark. It is so good over here. Even the really crappy, challenging days are better than that first year. I raise my iced coffee to you in celebration! As with everything, try to find the gratitude in today. I promise you it's there.
Everything is different because of these babies. Everything is heightened. Everything is more important. Except for the stuff that we've learned just doesn't matter. I've changed. They've changed me. I'm a kinder softer gentler person because of them. My face has changed. I blame them completely.
That first year will never be forgotten. As with all memories, we tend to remember the good stuff. Man oh man, there was so much good stuff just in the fact that we were there. It just keeps getting better and better.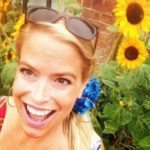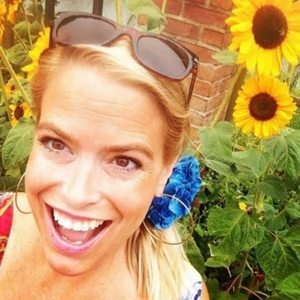 Katy Maher writes a blog for ChicagoNow called I Got a Dumpster Family! – with an entire section devoted to the goodness and reality of twins. She's a recovering alcoholic who lives to share her experience, strength and hope with anybody who'll listen. She works as an Executive Assistant downtown Chicago but mostly wishes she could spend all her time hanging out with her kids and husband outside or eating bed pie while watching Gilmore Girls for the 19th time.
---
Related Articles
---
The rate of twin births has risen 79 percent over the last three decades, and continues to increase. A mom of fraternal twins and a national guru on having two, Natalie Diaz launched Twiniversity, a supportive website with advice from the twin-trenches.
What to Do When You're Having Two is the definitive how-to guide to parenting twins, covering how to make a Birth Plan checklist, sticking to one sleep schedule, managing double-duty breastfeeding, stocking up on all the necessary gear, building one-on-one relationships with each child, and more.
Accessible and informative, What to Do When You're Having Two is the must-have manual for all parents of twins.
---
Whether you're a twin parent in the big city surrounded by scores of resources, or a triplet parent out in the country with no one around for miles — our multiples parenting forums are for YOU! Sign up for FREE and connect with people who are just like you — parents of multiples looking for advice, parenting tips, or even just people to chat with who will understand what you're going through. Our forums are open to people all over the world and we offer scads of specialty rooms to find others who are going through the exact same thing as you. Check it out today!
---
Twiniversity is the #1 source for parents of multiples and we are growing faster every day!
Find us all over the web:
Or contact us by email at community@twiniversity.com