A MoM recently asked:
I've never had the courage to go see my doctor about my depression after the birth of my twin boys. They are 2 years old now and I still get depressed sometimes. I know it can't be postpartum depression at this point. Has anyone been through the same? How did you deal with it?
Here's what our Twiniversity fans had to say:
– It CAN be postpartum, even two years after birth. I haven't experienced it with my twins, but through my profession, I have worked with a mom who required psychiatric hospitalization for postpartum depression when her child was 2.
– Even if it's not postpartum, it's still a great idea to ask for help. Imagine how much more positively you'll be able to engage with your kids, and how much more fun you'll have if you're not consistently feeling depressed.
– Please, if you can find the courage, go and do it. My twins are 2 as well and I finally got up the courage to go and talk to my doctor the month before they turned two. It can most definitely still be postpartum depression. Mine just kept looking and feeling different as my babies grew. I kept promising myself I would go each time I got to feeling bad, but then talked myself out of it. It was the best decision I ever made to finally see my doctor. Aside from that, I found that getting out of the house for a day by myself really helped and even getting to do something with just one twin at a time was a refreshing change of pace.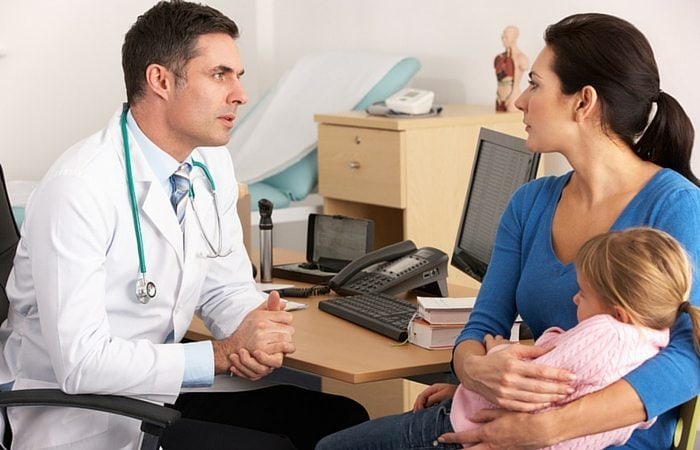 – If you're not comfortable talking to your doctor maybe find a doctor or therapist you feel comfortable with. There is likely even a therapist who specializes in postpartum. It's important to get help so you can remain a good strong mom for your kids.
– It might be a chemical imbalance and it can very well mean your hormone levels never returned to normal. Don't be ashamed, go see a doctor and feel better. Happy babies need a happy mama!
– Please talk to your doctor. It could change your life. You are in such a dark place now but it could change rapidly if you get the help you need and deserve. I did it after my boys were born and it really did change my life. It is not right to hold yourself back or keep your babies from enjoying their happy, satisfied with life mommy either. Please don't wait any longer.
– I had issues when my twin boys were almost a year old. You have such radical hormonal changes with twins, it's normal to need them regulated. It started affecting my job and my family. Don't be afraid to ask for help!
– It absolutely can be, even that long after their arrival. Took me a really long time after my second child to get some help, and it made all the difference in the world. Expecting twins this summer, and I'll be much quicker to ask for help if needed this time around!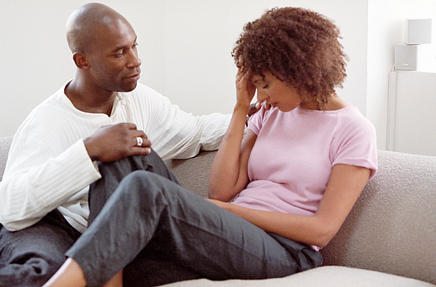 – I had postpartum depression after my first pregnancy. It went away after a couple of months. My twins will be 3 in August and occasionally I still get very depressed. It can definitely be postpartum. Talk to your doctor.
– I was diagnosed after 10 weeks, hospitalized for 1 month. Best move I ever made. I'm such a better mom for it. I know what my triggers and warning signs are now. I still go to counseling and I'm on medication.
– My twins are 2.5 years old. I just started going to counseling in May and started Zoloft (for anxiety) in February. Both have helped a lot. I feel like mine started out as PPD and just never got better.
– Mine are 18 months and just seeking help for anxiety. I went the medicated route due to severe insomnia. For twin moms I think the onset of depression and anxiety is very different than other moms. I feel like these issues can hit us anytime in those first few years! Good luck.
– I was just wondering this last night. I think my hormones are still super messed up. Wondered if they should be back to normal by now or not.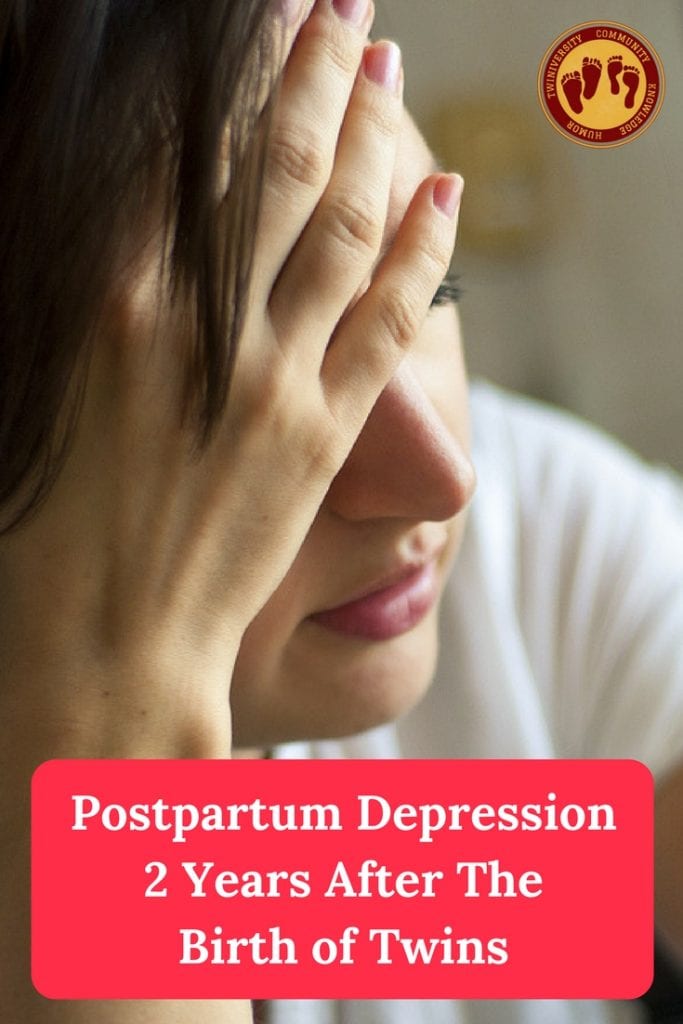 – SURE IT CAN. If you don't treat it, it won't go away. GO, there is ZERO SHAME. You deserve it.
– My doctor put me on Zoloft and it honestly has changed my life!
– My twins just turned 1, and I have been dealing with depression since they arrived, and just now made an appointment for next week to go my OB (we just got surprised with the next pregnancy) and we will be talking about it. I should've talked a long time ago, but these new hormonal changes have pushed me to action.
– I sought help, was placed on an antidepressant, which helped lift me out of that mindset. So glad I did.
All content on this Web site, including medical opinion and any other health-related information, is for informational purposes only and should not be considered to be a specific diagnosis or treatment plan for any individual situation. Use of this site and the information contained herein does not create a doctor-patient relationship. Always seek the direct advice of your own doctor in connection with any questions or issues you may have regarding your own health or the health of others.
---
Related Articles
---
Expecting twins? START HERE! Check out our ultimate list of the most important articles for expecting twins and managing your newborns!
---
The rate of twin births has risen 79 percent over the last three decades, and continues to increase. A mom of fraternal twins and a national guru on having two, Natalie Diaz launched Twiniversity, a supportive website with advice from the twin-trenches.
What to Do When You're Having Two is the definitive how-to guide to parenting twins, covering how to make a Birth Plan checklist, sticking to one sleep schedule, managing double-duty breastfeeding, stocking up on all the necessary gear, building one-on-one relationships with each child, and more
Accessible and informative, What to Do When You're Having Two is the must-have manual for all parents of twins.
---
Whether you're a twin parent in the big city surrounded by scores of resources, or a triplet parent out in the country with no one around for miles — our multiples parenting forums are for YOU! Sign up for FREE and connect with people who are just like you — parents of multiples looking for advice, parenting tips, or even just people to chat with who will understand what you're going through. Our forums are open to people all over the world and we offer scads of specialty rooms to find others who are going through the exact same thing as you. Check it out today!
---

Twiniversity is the #1 source for parents of multiples and we are growing faster every day!
Find us all over the web: