Last updated on September 28th, 2021 at 01:25 pm
What exactly is a toddler scooter? Check out our guide to toddler scooters, outdoor fun and how to safely engage in this fun activity with your toddlers!
Watching the delight on your child's face as they interact with a ride-on toy or scooter, fills you with joy and pride. Perhaps you remember your first wheely toy; a super cool red flyer tricycle, or a four-wheel wagon that you pulled your siblings or pets around in. Maybe your first toy was a Big Wheels hot rod or a Razor scooter.
No matter how you spent your youth on wheels, the joy and freedom of speeding about is a memory that lasts a lifetime. Many parents look forward to the time when they can gift their child their first bike or toddler scooter.
What are the best scooters for toddlers?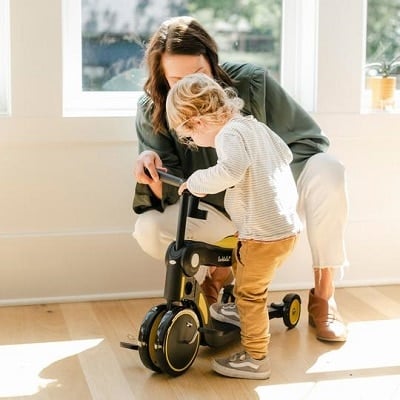 The Larktale 5-in-1 Scoobi is a great option for toddlers. It is completely adjustable to grow with your little one. Get it here.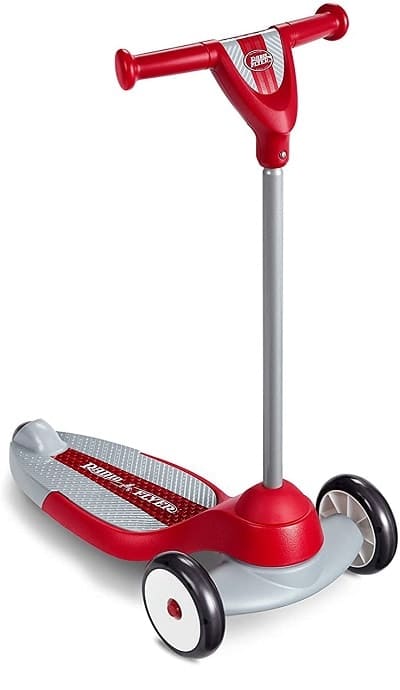 The Radio Flyer My First Scooter is another great one. It has 2 front wheels to help toddlers keep their balance and comes in red and pink. Get it here on Amazon today!
SKIDEE makes a toddler scooter that has a removable seat, LED light-up wheels (FUN!), and a rear brake. Get this scooter here.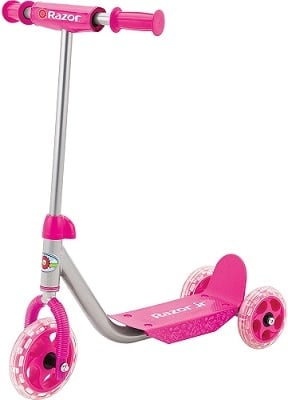 The Razor Jr Lil' Kick is great for toddlers who want to be just like the big kids. Made from the brand we already know and love, this scooter has a 3-wheel design for added stability and a wide, slip-resistant deck. It is recommended for ages 3 and up. Get it here.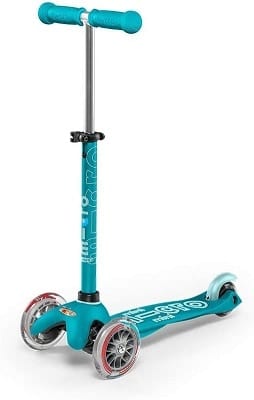 The Micro Kickboard has a 3-wheel design, like many toddler scooters. It is lean to steer which really prepares your little one ages 2-5 years for the steering of a big kids scooter. This one comes in more than a dozen colors here on Amazon.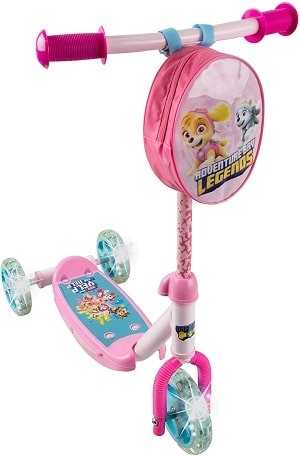 This PlayWheels Paw Patrol toddler scooter comes in pink and blue. It is the perfect height for you toddler and the little included accessory pouch is great for storing all your tikes treasure. Get this here.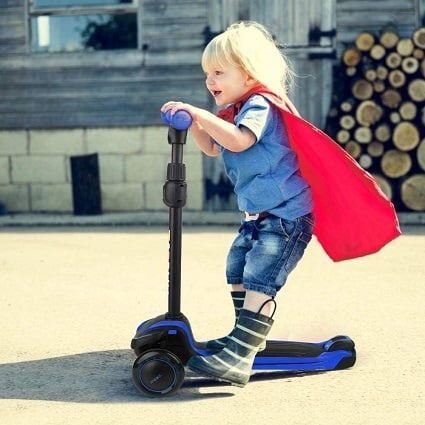 The TONBUX scooter is recommended for little ones from ages 3-10. It has 3 light-up wheels, lean to steer, and the handlebar is adjustable to grow with your kiddo. It comes in 3 colors. Get this scooter here on Amazon today!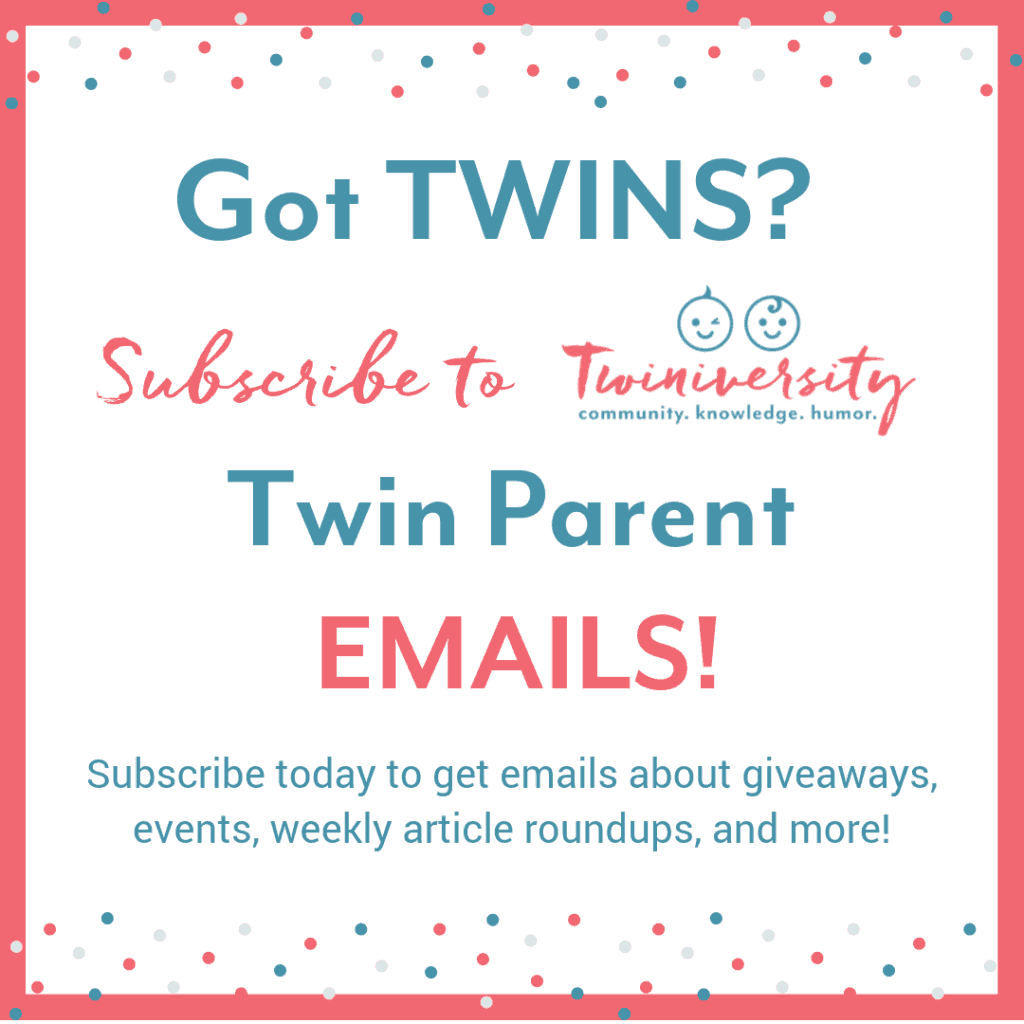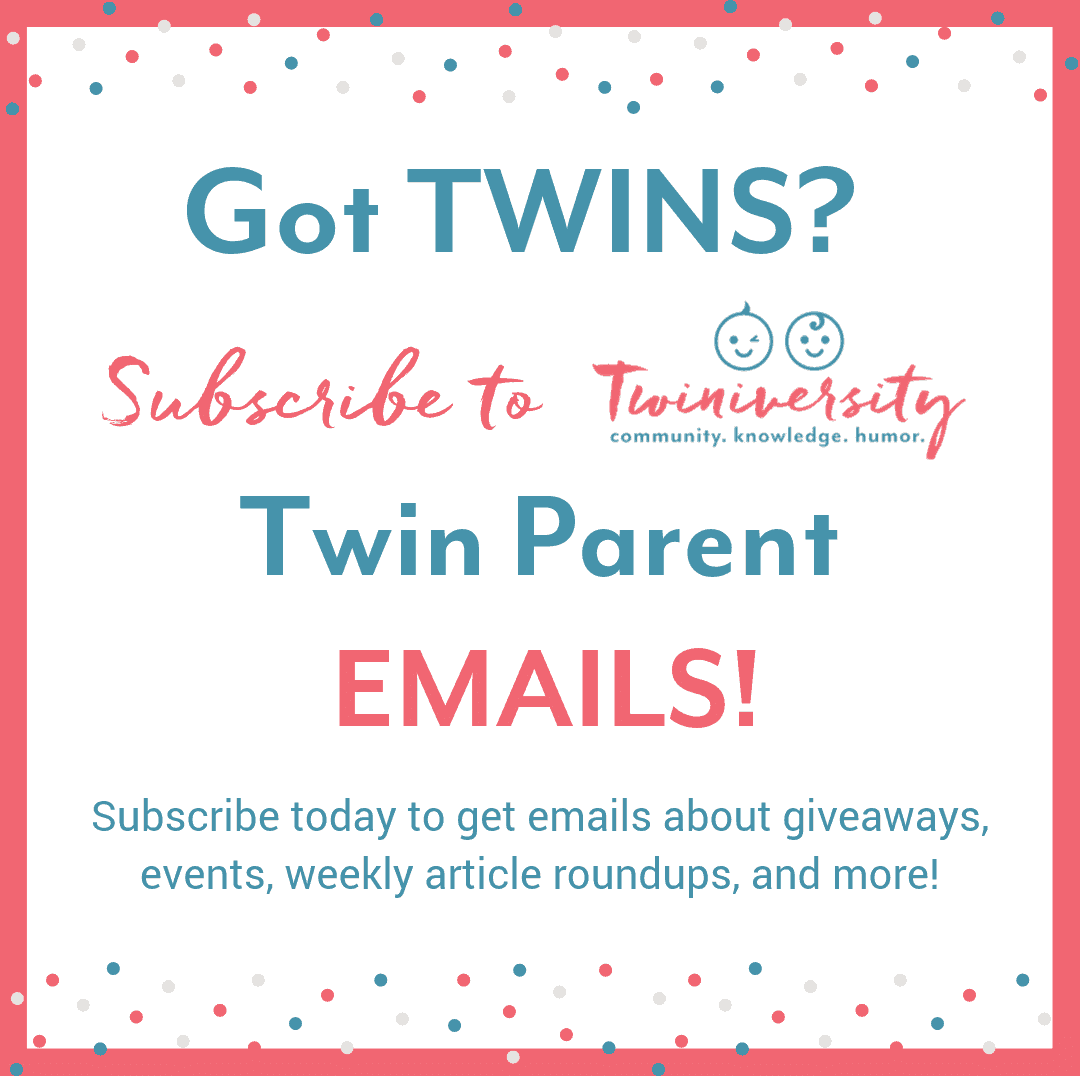 Want to be the first to know about giveaways, deals, and more just for twin parents? Sign up for the Twiniversity email list! Subscribe today to get emails about giveaways, events, weekly article roundups, and more! Pregnant with twins? We'll be sending you a weekly twin pregnancy email to keep you on track with your pregnancy to-do list! Click here to learn more… and while you're at it, check out our Complete Baby Safety Course and Twin Parent Memberships.
What exactly is a toddler scooter?
A scooter is an ideal way to introduce wheels to younger children. Many toddler scooters are positioned to grow as your child grows. They can be adjusted from a little kid scooter to an older child or adolescent scooter.
The parts on the scooters are made to withstand lots of use and rambunctious children. Some scooters are made of plastic while others are made of more durable metal. Whatever your child's developmental stage, and whatever your budget is, you can find a scooter to match.
Here are some of the most common questions that arise as you look to purchase a toddler boy scooter or a little girl scooter.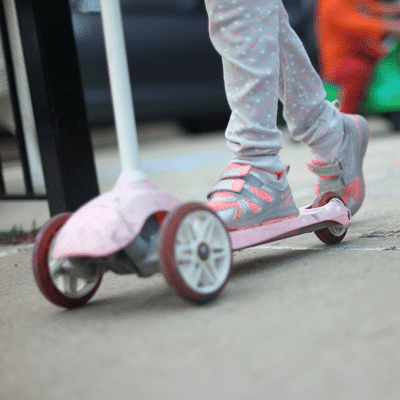 Are scooters good for toddlers?
Yes, a toddler scooter is good for toddlers. Using a scooter to help a toddler gain balance while encouraging physical activity are just a few of the benefits of buying a scooter for your child. There are many different styles of scooters that you can find.
These various styles include scooters that are specifically sized for younger and smaller children. A baby scooter is basically a ride-on toy that a child straddles and manually pushes forward with their feet. Many of these baby scooters transition into a tricycle that has pedals that can fold in and out. A tricycle naturally lends more stability than a two-wheeled scooter due to the wider base and structure.
What age can toddlers use a scooter?
There is no specific age recommendation for using a scooter. In fact, many children from 9 months and beyond can sit and scoot on their ride-on toys. Eventually, their motor skills will allow for a standing toddler scooter that can be manually pushed with one foot while standing on the deck plate. Most standing scooters recommend age 2+. Further yet, some scooters for older children offer an electric, battery-powered version that has a throttle so no human energy is required to power their wheely fun. Older children find these especially entertaining.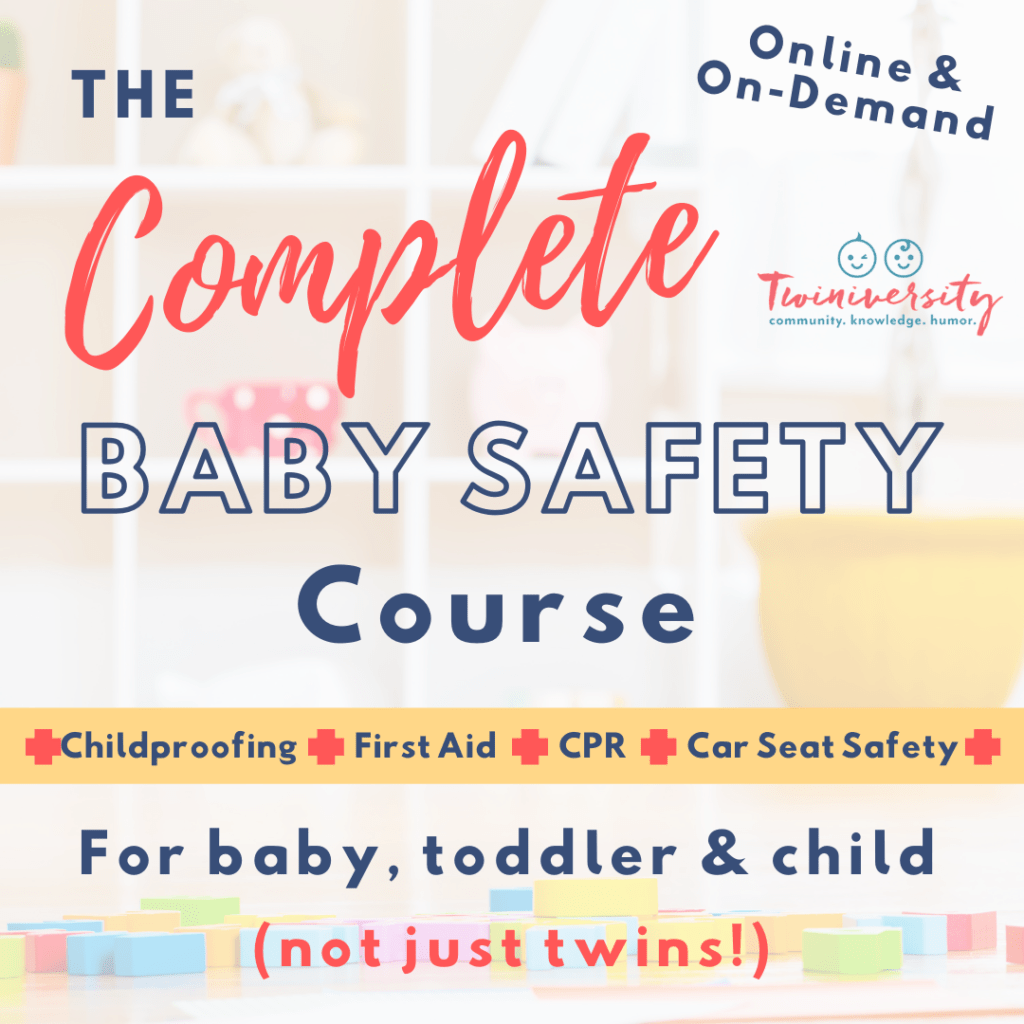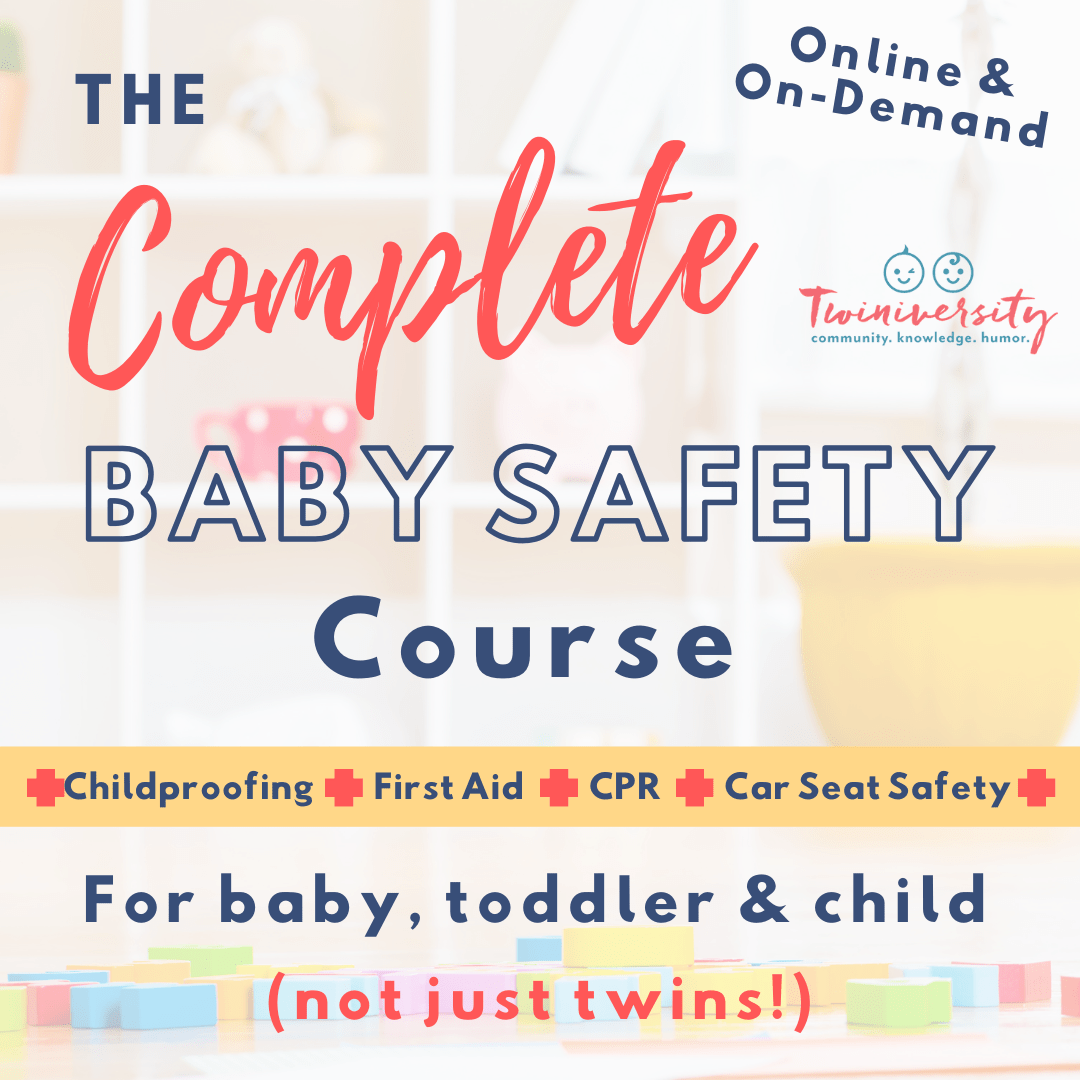 Need some baby safety training? Take the Twiniversity Complete Baby Safety course, offered on-demand. Includes video modules on infant, toddler, and child CPR, first aid, and common medical ailments, plus car seat installation and safety and childproofing your home. Click here to learn more!
What is the best scooter for a 2 year old?
If you run into trouble finding a toddler scooter that fits your child's needs locally, you can search amazon scooter or kids scooter amazon to flip through the various styles, sizes, and colors you might be interested in. Scooter is a very broad term.
Many scooters can be ride-on for younger children. They can have one plate that you stand on with one foot while the other powers your glide. Some have dual plates with a pedestal handle that you wiggle back and forth to power the unit. The more expensive models of a toddler scooter even have the power built-in with their own motor and throttle. The best scooter for a 2 year old will be one that easily balances, and is not too large for them to handle.
Can a 2 year old ride a scooter?
Yes, as long as your 2-year-old is stable and developmentally ready, they are able to ride a scooter. A great example of a scooter that would grow with your child through their developmental stages, is the Scoobi 5-in-1 scooter by Larktale. You can find this scooter here.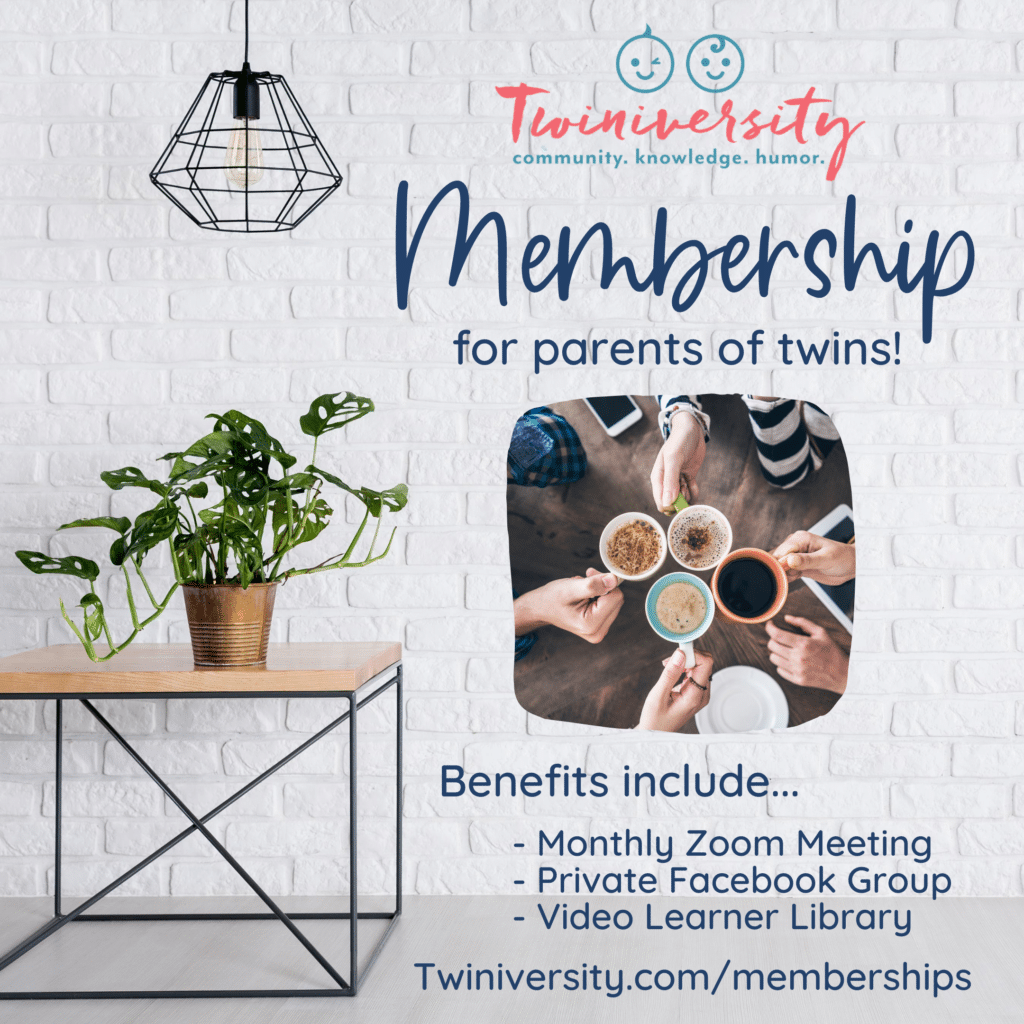 Need some twin parent friends? Get the support you need with a Twiniversity Membership. Benefits include a monthly twin parent club meeting on Zoom, access to a private Facebook group just for twin parents, and a video library of twin parenting lessons. Visit Twiniversity.com/membership to join today!
Are scooters dangerous for toddlers?
Scooters are not any more dangerous for toddlers than bicycles, tricycles, or other ride on toys. Safety is important when using a toddler scooter bike. Finding proper protective gear should be something you're prepared to do when considering a scooter for your child. Accidents happen and cannot always be avoided; children can be at risk for pinched fingers, skin abrasions, broken teeth and broken bones when riding a scooter.
In order to ensure your child's safety, you should look at purchasing a helmet, elbow pads, and knee pads at a minimum. Other parents also consider adding wrist pads and mouth guards.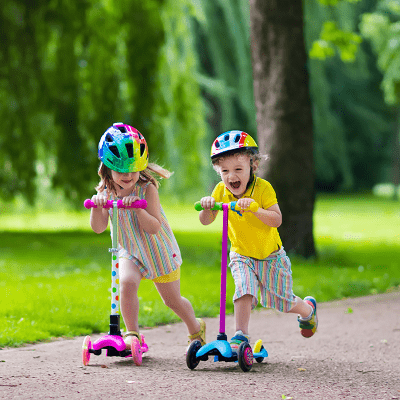 Should a toddler wear a helmet on scooter?
For maximum safety, yes, a toddler should wear a helmet on a scooter and any other outdoor ride-on toy. Especially when you are using the toddler scooter on public sidewalks and streets, and any other area where you are unsure of the terrain.
What size helmet does a 2 year old need?
Every child has a different size and shape of head. Some children have smaller heads, while others have larger heads. When considering a scooter for toddler boy or a scooter for toddler girl you should attempt to take measurements and find a helmet that does not fit too loosely or too snugly. Some helmets are designed to be adjustable and have padding that can be added or removed if necessary. Do your research to be certain that you have found a helmet with a good safety rating and that is within your budget.
Can a 2 year old use a balance bike?
Yes, a balance bike is a wonderful tool for building coordination and strength. A balance bike is a sit-on bicycle toy that does not have traditional pedals and chain action. It is simply balanced between the child's legs while they alternate pushing right and left feet. This can help with the balance required for a toddler scooter.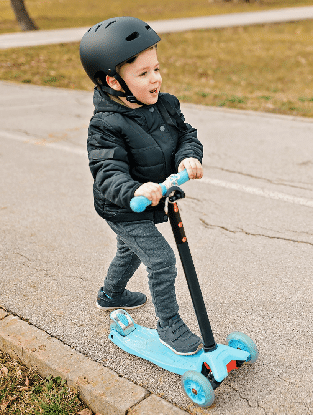 Wheely fun never grows old. Kids and parents alike both enjoy the physical activity that scooters can bring. Outdoor activities are more important than ever right now. Families can incorporate scooters on family walks and bike rides to engage younger children.
You can also ask your local gyms and walking locations to see if they would be ok with your child bringing a scooter to the facility to use if you walk indoors during winter. Toddlers are active and social creatures who need engagement physically and cognitively, and a toddler scooter combines those components extremely well.
Recent Posts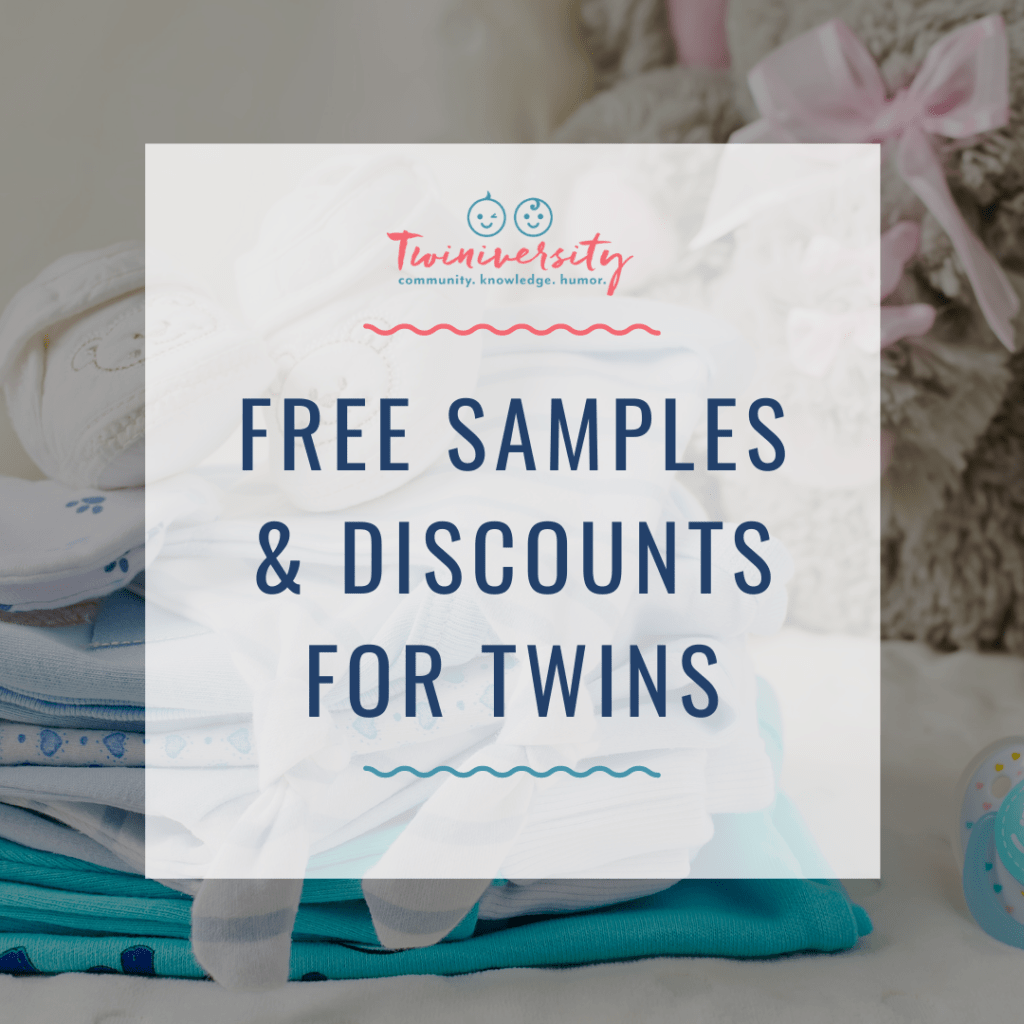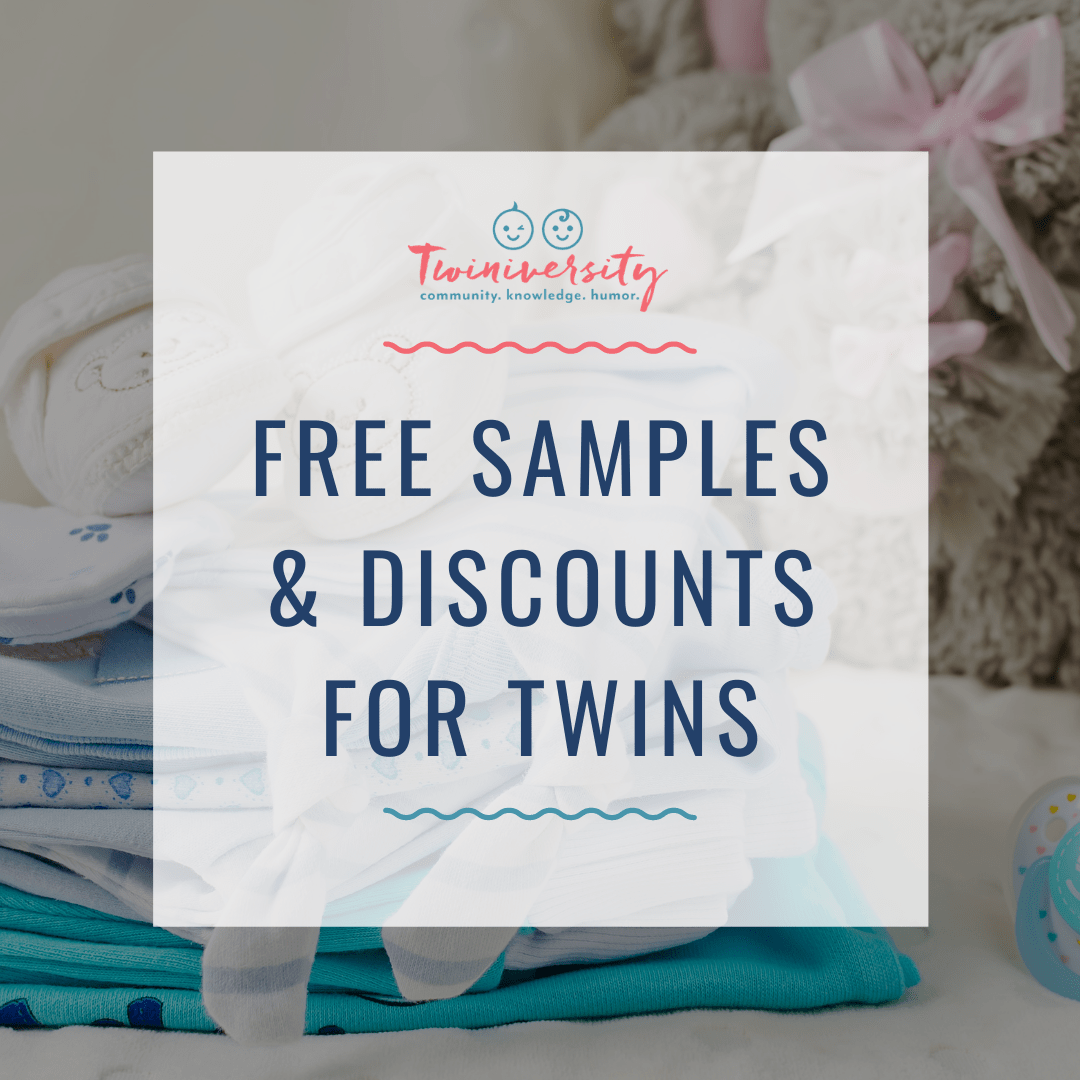 Check out our Multiple Birth Discounts! This is the most up-to-date list of discounts, freebies, and coupon codes for twins and multiples on the internet. Click here to start saving! While you're at it, make sure to check out our expecting twins classes and membership programs…