GUARDIANS OF THE GALAXY
Rated PG-13
This would be a great movie to share with your older kiddos who are big superhero fans!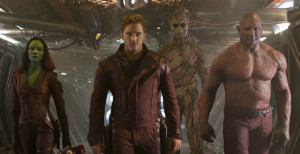 From Marvel, the studio that brought you the global blockbuster franchises of Iron Man, Thor, Captain America and The Avengers, comes a new team–the Guardians of the Galaxy, an action-packed, epic space adventure!
In the far reaches of space, an American pilot named Peter Quill (actor Chris Pratt from TV's "Parks & Recreation") finds himself the object of a manhunt after stealing an orb coveted by the villainous Ronan. In order to evade Ronan, Quill is forced into an uneasy truce with a group of misfits including Gamora, Rocket, Drax the Destroyer, and Groot. But when Quill discovers the true power of the orb and the menace it poses to the cosmos, he must rally his ragtag rivals for a last, desperate stand – with the galaxy's fate in the balance.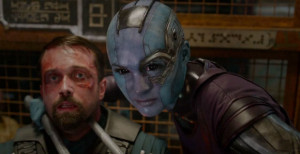 Produced by Marvel Studios and distributed by Walt Disney Studios Motion Pictures, Guardians of the Galaxy features an ensemble cast including Chris Pratt, Zoe Saldana, Dave Bautista, Vin Diesel, Bradley Cooper, Lee Pace, Michael Rooker, Karen Gillan, Djimon Hounsou, John C. Reilly, Glenn Close, and Benicio del Toro.