As a family of pet lovers, we definitely include our pets in every aspect of our lives, including the holidays. I would like to say it's only because of the kids, but the truth is that I did this even years before my twins were born. It started with something simple like extra scraps to recognize Cesar's birthday (my Bichon Frise). By his first Christmas, I was shopping for a new sweater for him and deciding which bag of treats he would like better from Santa.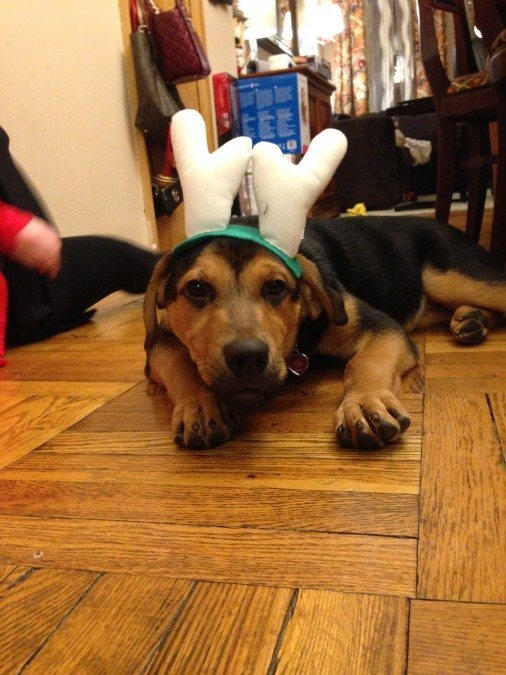 Fast forward to me with my 7 year old twinnies and our little mixed pup, Pancho, is with us on family camping trips, accompanying us to BBQs, singing at our birthdays and also participating in all of our holidays. This means that he gets presents from Santa as well. Last year was his first Christmas with us and he got a new bed and a small bag of bully sticks. He was elated. He dragged the bed inside and plopped down to chew on his stick. He had a great day in the middle of all the excitement.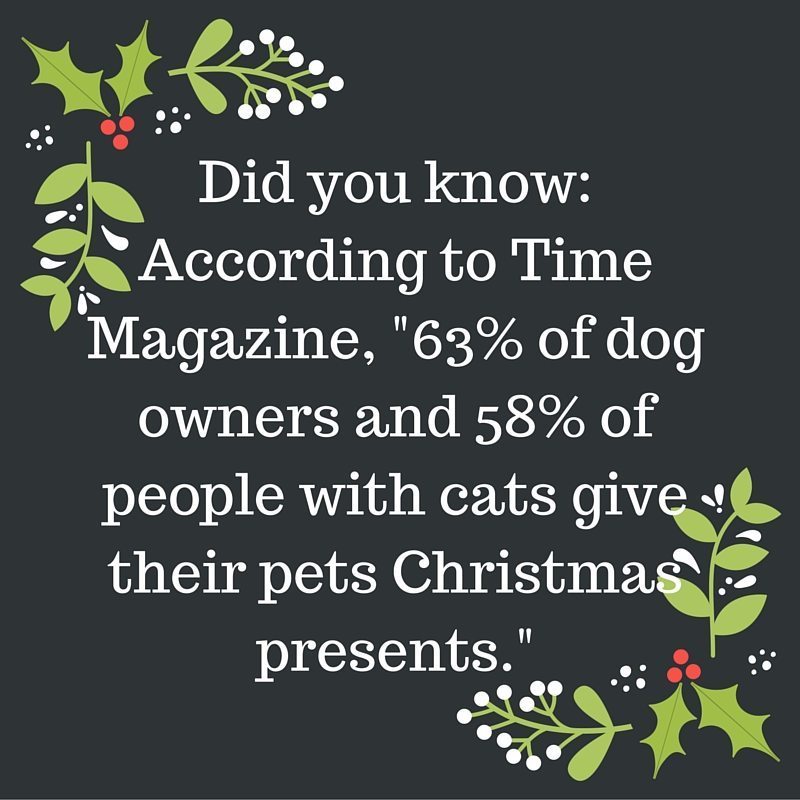 Since we are budget-minded the gifts never break the bank, but there is always something for him. We use the same plan for the dog as we do with the kids; something he needs and something he wants. Past gifts for him and other pets we've owned have been a leash, a collar, maybe a sweater for a smaller pet, and usually a small bag of treats. Even if the budget is tight, a box of Milk Bones is just as welcome as a fancier chew toy or bone and it gives the family the opportunity to acknowledge a family member that tolerates a lot and asks for so little. In our case, my twins are excited to see that Santa remembers our Pancho, who is such a good boy.
While many websites have holiday gift list ideas for kids, grandma and everyone else, we've come up with a few gifts for your important four legged friends.
For the ones that say "WOOF"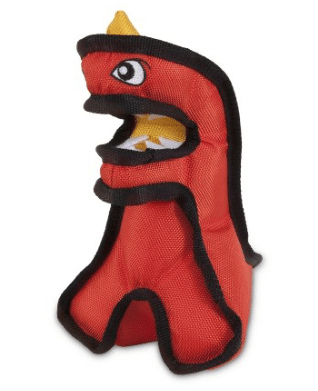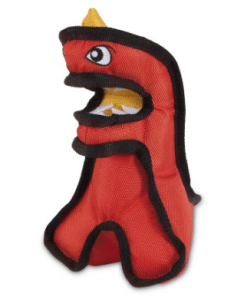 Have an "aggressive" chewer or a puppy? Try this great "stuffed" animal from Dogzilla. Our beast has tried to rip it apart a zillion times and it still looks like the day we got it.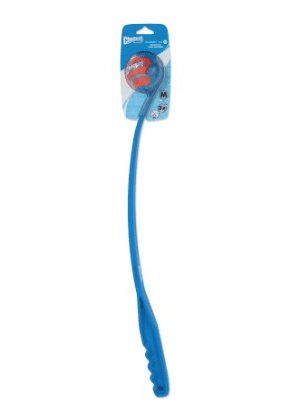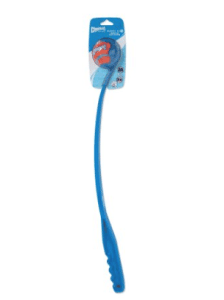 Want some serious run time for the pup (AND maybe the twins?), check out the items from Chuck-It!. These sling shot like instruments allow you to really get some distance on tennis balls. They even have glow in the dark balls for folks who love to play at night.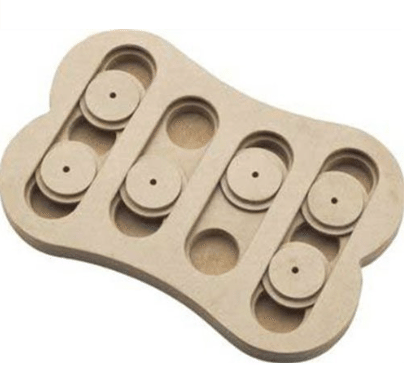 Keep your beast busy, or drive them crazy, for hours with this awesome dog puzzle from Spot. Hide treats behind sliding doors and watch the fun they will have. It's great when guests come over for the holidays!
The pup and the twins will love playing a game of frisbee with this awesome (and super durable) flying disk from Kong. It's available in two sizes so make sure you get the right one.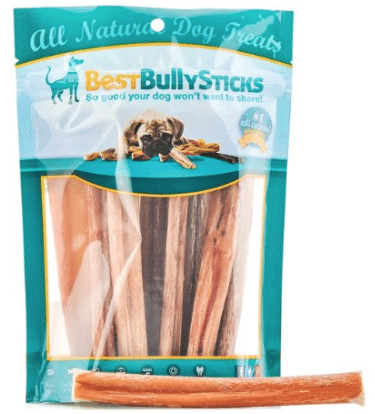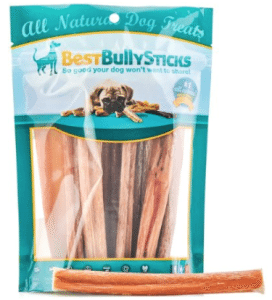 Don't forget the snacks! Everyone snacks a bit more during the holidays, so why should your pup be any different? I've NEVER met a dog who didn't like bully sticks. Yes, controversial, but apparently super yummy to your pups. These USA-made FDA approved sticks win top marks from our Twiniversity pups.
For the ones that say "MEOW"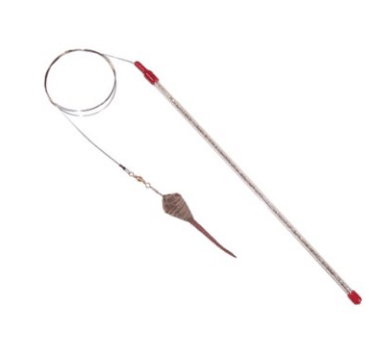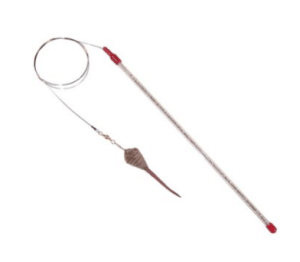 If you have a cat in your home, you MUST have a Go Cat Teaser Cat Catcher Wand Cat Toy. Your kitten will jump for joy (literally) with this amazing toy!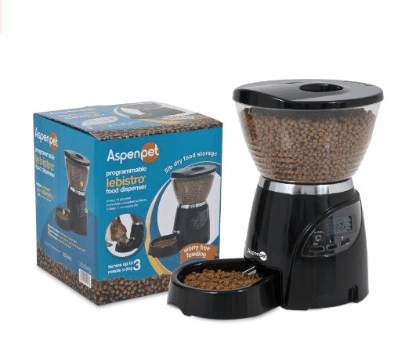 If you find yourself running home late too many days in a row, make sure FiFi is fed on time with this cool Aspen Le Bistro Portion-Control Automatic Pet Feeder. With a ton of settings, you'll find what best fits your schedule and your kitty's belly (great for dogs too by the way).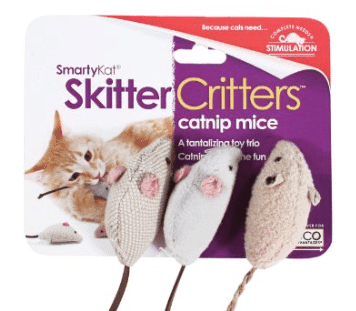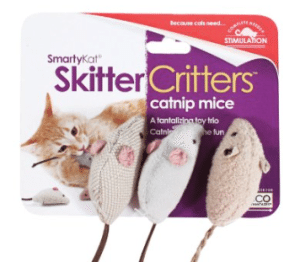 Oh, my gosh!!! What fluffy friend DOESN'T like cat nip?? Check out this cool toy, the Flop Catnip Crinkle Cat Toys.
No matter if you get 'em a new toy, a treat or give 'em an old pair of socks, your pet will be happy just to be near you and your loved ones this holiday season.
* * *
Happy Holidays from our pets to your pets!
Written by our SuperMom Lisa Torres with assistance from Nat!
Related Articles