Graco Children's Products is recalling more than 25,000 car seats due to harness webbing that can break in a crash and may not keep children restrained.
The recall affects only certain Graco My Ride 65 convertible seats, those with model numbers 1871689, 1908152, 1813074, 1872691, 1853478, 1877535, 1813015, and 1794334. The seats were made on July 22, 2014, and have a code of 2014/06 on a tag that's on the webbing.
The National Highway Traffic Safety Administration says that agency tests discovered the webbing strength problem. Graco traced the problem to a single batch of webbing used in the Graco My Ride 65 convertible seats.
Graco plans to notify owners and dealers will provide a replacement harness free of charge. The recall is expected to start on July 17.
For more information on this recall and to order a replacement harness, visit the Graco website here.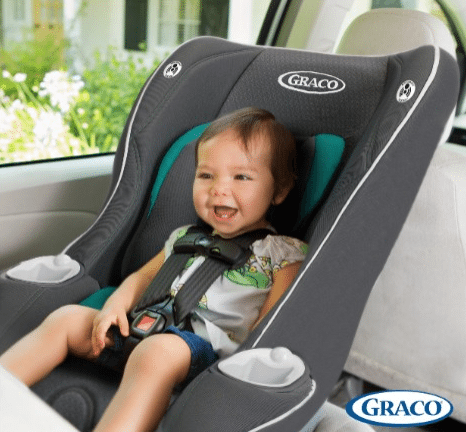 ---
---
The rate of twin births has risen 79 percent over the last three decades, and continues to increase. A mom of fraternal twins and a national guru on having two, Natalie Diaz launched Twiniversity, a supportive website with advice from the twin-trenches.
What to Do When You're Having Two is the definitive how-to guide to parenting twins, covering how to make a Birth Plan checklist, sticking to one sleep schedule, managing double-duty breastfeeding, stocking up on all the necessary gear, building one-on-one relationships with each child, and more.
Accessible and informative, What to Do When You're Having Two is the must-have manual for all parents of twins.
---
Whether you're a twin parent in the big city surrounded by scores of resources, or a triplet parent out in the country with no one around for miles — our multiples parenting forums are for YOU! Sign up for FREE and connect with people who are just like you — parents of multiples looking for advice, parenting tips, or even just people to chat with who will understand what you're going through. Our forums are open to people all over the world and we offer scads of specialty rooms to find others who are going through the exact same thing as you. Check it out today!
---
Twiniversity is the #1 source for parents of multiples and we are growing faster every day!
Find us all over the web: