Prepping for the holidays as a busy parent? Check out these 13 tips to beat holiday stress.
It's the most wonderful time of the year! It's the Holidays! I love this time of the year. There's so much excitement, delicious food, anticipation, delicious food, seeing the kids' eyes light up with wonder that comes with holiday traditions, and did I mention the food? What's not to love, right?
Well…for starters, there's the expense, the upheaval, the stress… Y'all. THE HOLIDAY STRESS. You know what I mean, too, don't you? There is so much stress this time of year, and it does a great job of causing so many problems, from a short temper to overeating, to stealing our joy. With multiple kids in tow, we're talking compounding holiday stress levels— stress on top of stress that mounts faster than interest on a mafia loan. Not. Good.
So what are some ways to deal with that stress and maybe even get in a little relaxation during the holiday season? Well, I am so happy you asked! Here are 13 sure-fire ways of kicking holiday stress and tension to the curb—or at least reducing it.
1. Set realistic expectations
How do you want your holiday season to go? What do you think it will look like with your precious little darlings, your spouse, and all of your immediate and extended families? Think about it in detail. Then laugh, and laugh, because almost none of that stuff will happen. The kids will throw fits. The mall Santa will be disappointing. Aunt Edna's fruitcake will taste questionable. Someone will get sick. Don't be a pessimist about it– not all of those things will happen—but do know that everything will not go according to plan. Expect the unexpected, and be ready to roll with the punches. There is no such thing as the perfect holiday season but you can absolutely have a great time.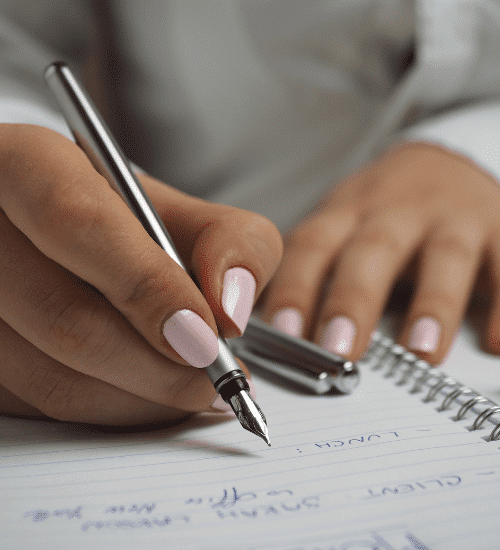 2. Make a list. Check it twice
Whether you're planning a menu, gifts, a budget… do make a list and stick to it—for your own sanity. It's so easy during the rushy-rush-rush to forget that you drew Cousin Sally's name in the family gift exchange at your big annual holiday parties. Use a handy app—preferably one that you can share among devices—so you and your spouse can attack the Christmas list together. I use Out of Milk, and it works great for my husband and me. Making shopping lists for food, gifts, even decor is always helpful during the holidays.
3. Map it out to create a visual
Save your last nerves, and draw up a rough, yet flexible plan. Discuss with your spouse what you're doing as far as visiting family during this time. If you've always visited your parents, your in-laws, Granny's, and Great Uncle Nigel's house every year to celebrate, talk about your holiday plans for this year. Recognize that with two or more in tow, the travel will be more difficult. Are you willing to continue with this family gathering tradition? Talk about this with each other, because this can be a hot-button issue if you're not both on board.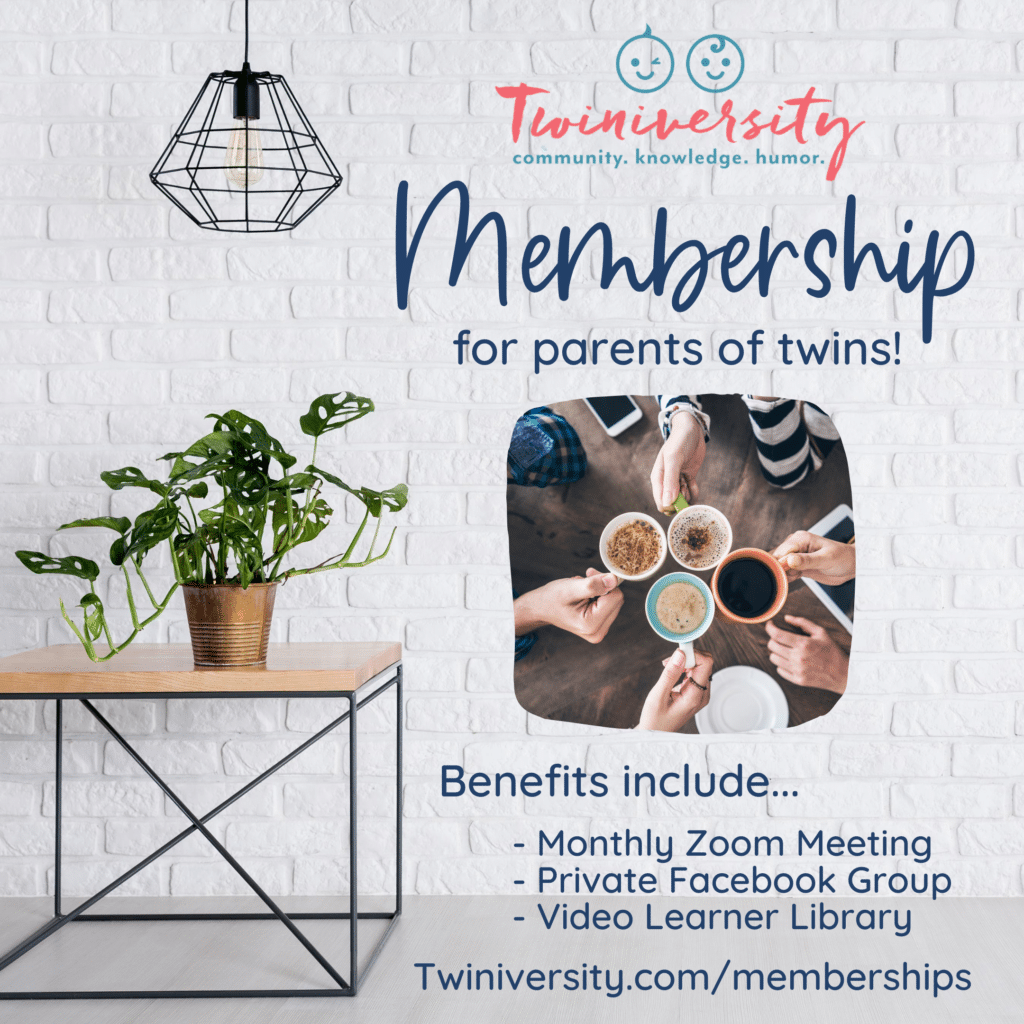 Need some twin parent friends? Get the support you need with a Twiniversity Membership. Benefits include a monthly twin parent club meeting on Zoom, access to a private Facebook group just for twin parents, and a video library of twin parenting lessons. Visit Twiniversity.com/membership to join today!
4. Rest when you start to feel holiday stress
I know it's hard, but try to get your rest. I don't know about the rest of you, but when I'm tired, it's worse than being hungry. Do you know how fat I can go from sweet as honey to completely heinous when I'm tired? My poor husband…
So schedule little breaks for yourself as needed. Even just a few minutes with a hot cup of coffee before you hit the shops will help relax you and relieve a bit of holiday time anxiety.
5. "Hanger" is terrible for holiday stress
When I eat too much, I do NOT feel well. I feel gross. I feel lethargic and tired. (See #4) Treat yourself well during this tense time and be a bit more judicious when choosing your food. Eat a little less junk than normal, and curb the desire for all that fabulous sweet holiday goodness that surrounds you. I'm SO bad with this, but I know for a fact that when I eat less junk food and make more healthful decisions, I do feel better about myself and pretty much everything else.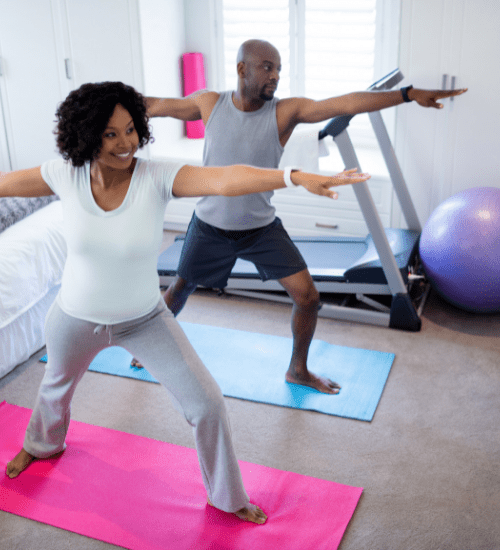 6. Get up and move
Yeah, yeah, yeah, we hear this all the time. "Eat well! Exercise! Get enough sleep!" With twins, triplets, and more, sleep and exercise can be the hardest things to get done. Who has the time? Hear me out for just a minute… maybe you don't have time to go to the gym for an hour. (I KNOW I don't.) But can you carve out 10 minutes? I don't run like I did pre-twins. To be frank, I don't have an hour a day to devote to it. I just don't.
But I CAN go downstairs and do walk/jog/sprint intervals on the treadmill for 15 minutes. Get outside, put the twins in a jogging stroller, and walk or run for just 10 minutes. Everyone will reap the benefits of it. If your kiddos are old enough, take them to the track, the gym, or just around the neighborhood, and walk, jog, or run, even if for a short time. They'll sleep better that night, and you'll feel good. Win-win.
7. Learn to say "No" to curb holiday stress
If your family is trying to guilt you into dragging your 3-week-old twins out into the cold to put in an appearance at the yearly family party and it's just too much, say no. When you have twins, especially infants, you have to be okay with saying no to people around you.
Did your sister volunteer you to bake all the cookies for the gift exchange? Your kid's soccer coach ask you to make water bottles with each kid's name on them 4 days before the last practice? Say no. Don't say no to everything. But say no to A LOT of things. As your twinnies age, you can pick up more responsibilities again. For now, No should be a permanent word in your vocabulary.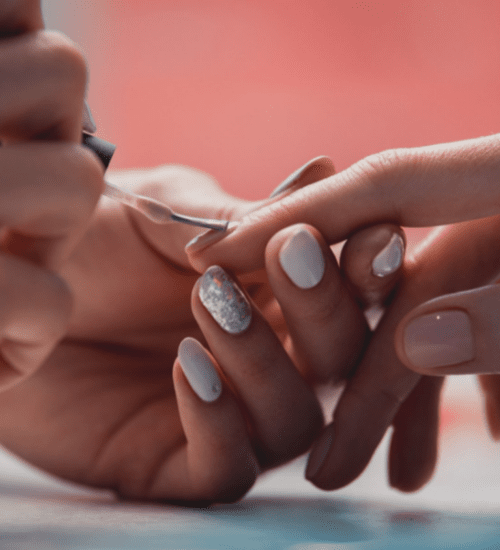 8. Treat yourself
If you have the time or the cash, treat yourself to a massage. When my twins were 18 months old, I decided that taking care of myself couldn't wait any longer. It's almost impossible to get an appointment with my massage therapist, so I texted her, and by a miracle, was able to get a standing monthly appointment. She has done miraculous things for my body and health.
If massage isn't your thing, then do something only for yourself. Give yourself a facial, or get a professional one. Get your hair done, or have a cute and festive mani/pedi. Take a little time out just for yourself, so you can recharge just a bit. It will help you during the stressful holiday season.
9. Look for hired helpers
Again, this suggestion requires a bit of money, but if you have the funds to spare, hire a little help. If not, see if a family member or friend can come over and help you out for just 2 hours. We all know what it's like when the offers of help with your newborn multiples dissipate, and all of a sudden, you're on your own. I'm away from home for nearly 50 hours/week for work. Lately, I'm noticing that I'm so busy every single night with the daily stuff—laundry and dishes—that I do not have enough hours in the day to actually CLEAN my house. I'm also getting bad about putting off the needs of my 4 kiddos, because "I'm busy"—and my husband does as much around the house as I do, if not more!
The idea of "hiring it out" is something I've been kicking around for a bit lately, because I'm finding that I'm yelling more because I'm frustrated that the faster I run, the farther I am from my destination. In other words, if you're finding that you're never caught up, the workload is getting increasingly out of hand, and you're not being the mother your children need—it may be time to look into getting a little help. Maybe you only need it through the holiday season, or maybe all year long.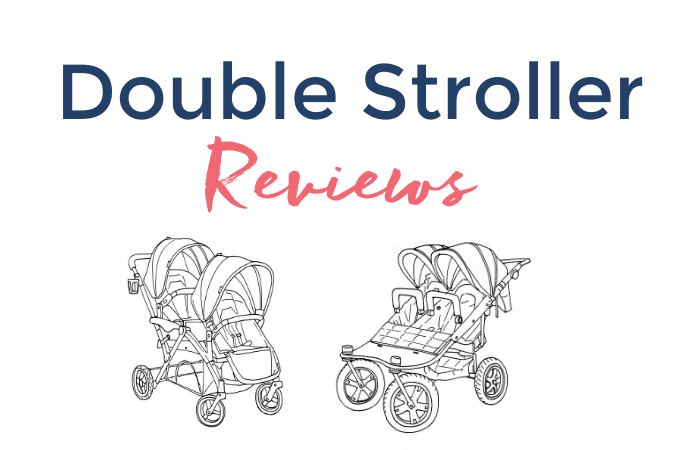 Are you looking for the best double stroller for twins? Not sure if you should go for a tandem stroller or a side-by-side stroller? And what about a Snap N' Go? We've got all the details for you in our double stroller resource. Click here to learn more… and while you're at it, check out our expecting twins classes and the Twiniversity shop!
10. Make meals ahead
It's not easy to carve out time to do a big meal-prep event, but it is just as easy to double or triple a recipe to freeze ahead for later. Winter is a great time for hot casseroles, soups, and chili, perfect for freezing. On gift-wrapping night, pop one of those meals into the oven or microwave, and dinner is on the table quickly, and the kids are in bed early.
11. Release some tension
Whether you stay at home or work outside the home full time, our bodies need to release tension. Do some comfortable stretches at your desk, and really concentrate on the body part that you're working on in that moment. Close your eyes, and clench your hands, forearms, shoulders, torso, glutes, legs, toes, and think about how that body part serves you. Breathe deeply, and enjoy the release as you relax them again. This takes about 4 minutes, but the overall calming effect is significant.
12. Connect to battle holiday stress WITH your partner
I don't mean your phone! Connect with each other. On that night that you got one of your pre-made dinners on the table early, send the kids to bed 30 minutes early, and have dinner with your spouse, just the two of you. Can you remember the last time you ate dinner together and didn't have to retrieve sippy cups, mediate an argument, clean up food that landed EVERYWHERE, or hop up to get someone more of something? If not, then you need to have a meal where you can relax a bit.
Finding just a little time to connect with your partner is incredibly important and relaxing during all the holiday hubbub, don't you think?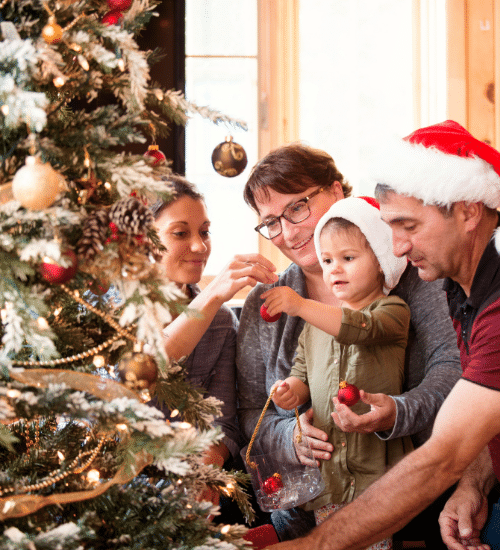 13. Breathe and look around…
I love this time of year, but it can be incredibly stressful. Remember that this too, shall pass, and if it's a time that you enjoy, breathe it all in deeply. Go to worship services with your family. Spend an evening caroling at a nursing home. Volunteer at a soup kitchen, or be generous when you see those red kettles. Stress is relative, and when you look around and see how others have so much less, it is really rewarding to be a part of the good we need in the world. Breathe, and revel in the happy memories you are creating.
From my family to yours, I wish you the most relaxing and fulfilling holiday season. I hope you find some relief from your holiday stress with these tips!
The holidays can be a time of great joy and celebration, but they also bring with them holiday stress. This is especially true for parents who are trying to balance work responsibilities with their family life. Thankfully there are many ways you can take care of yourself this season without feeling like you're missing out on the fun! These 13 tips will help keep your holiday happy while keeping your sanity intact! Enjoy the holidays, everyone!!
Recent Posts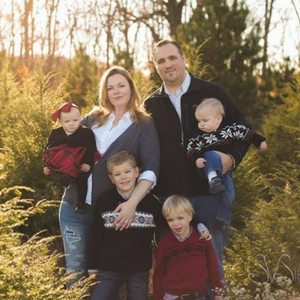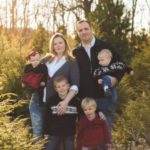 Stacey Bibb lives in the St. Louis area with her husband Ryan, their 7 year old son Philip, their 4 year old son Jack, and 18-month-old boy/girl twins Conor and Jorie. She works as a psychological examiner, and she and her husband run a funeral home! She loves traveling, sports, survival, and Starbucks. Stacey is especially excited on days that she manages to arrive at work with her hair done and an outfit that actually coordinates.
---
Related Articles
Making It Work When Your Twins Birthday and Christmas Are Close Together
6 Ways to Minimize Holiday SpendingWhile Maximizing Holiday Fun