Twiniversity is run by a handful of women who are just like you. Each of us has twins and we all attempt to balance a million things (kids, work, marriage, the house, the bills, etc.) while putting together a fantastic holiday season for our families. And we are all exhausted!
But we each wanted to take a moment to share some special holiday moments with all of you in the hopes that it'll warm your heart and bring you a little extra holiday cheer. Read our stories below and maybe it'll inspire you to start your own traditions with your families.
Favorite Holiday Moments from the Twiniversity Mom Squad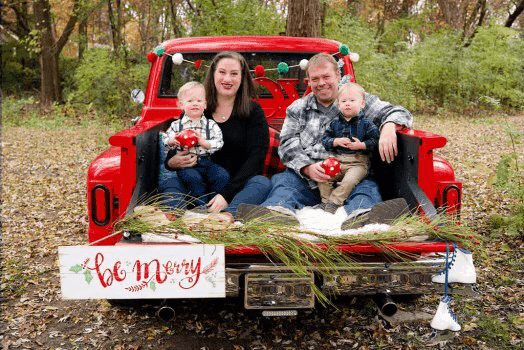 Jen
My babies were born on December 27 — THAT would be my greatest holiday achievement! BUT, I just recently had a wonderful holiday moment. Now that my boys are two-ish they are starting to understand holidays and are having fun. We gathered together with great friends and family at my parents' house and shared Hanukkah together. It was so fun watching the kids play together and hang with everyone. And of course, EAT! My hope is this becomes a tradition!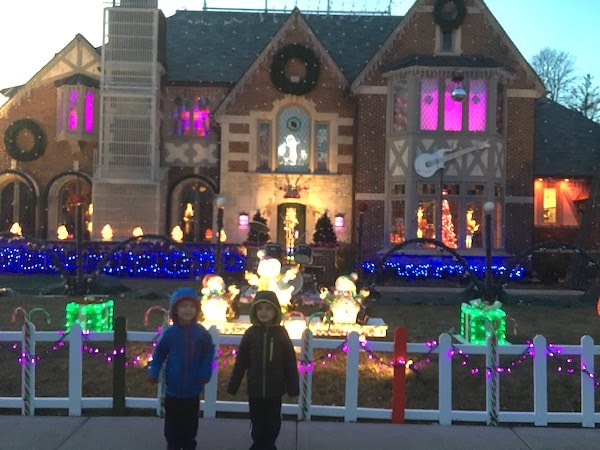 Julie
My favorite holiday tradition is taking my twins on a drive around the neighborhoods to see the lights. We try to find a new (to us) hidden gem every year that we can fawn over. Last year we found the house that decorates in a Prince theme and it was INSANE! The kids were so excited — it was like being on our own little scavenger hunt! We always take a break to get a donut and hot chocolate and talk about all the awesome lights we saw. It costs practically nothing and it's fun for all of us. I call that a mom win!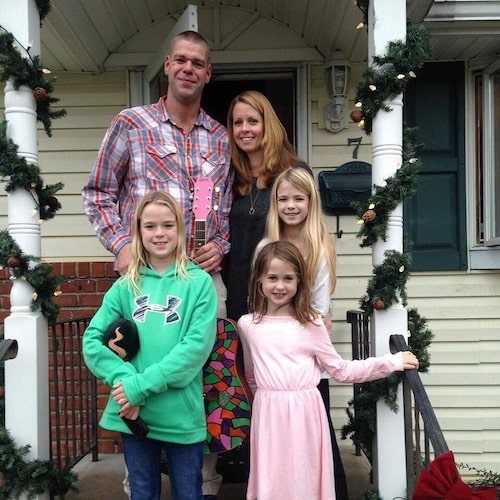 Lauren
My favorite Christmas memory was the year that one of my kids came down with A stomach bug. Normally you wouldn't think that would be a good thing but that year I decided we were going to stay home so we wouldn't spread our germs to family members. We stayed home and spent the day in our pajamas and played board games.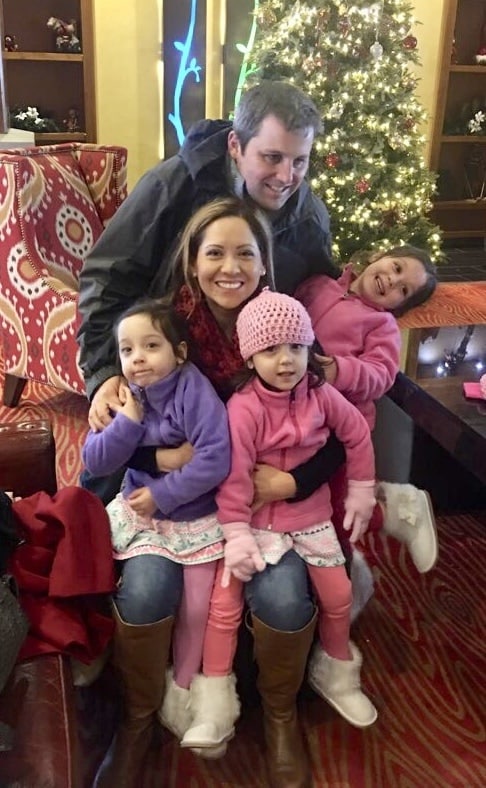 Crystal
Every year without fail I'm running to the store to buy one last gift, wrapping one last present, tying one last bow. Like all moms, I'm trying to make sure everything is special for my family, so I can see their faces light up with joy. But it's the days after Christmas that I treasure most. The days in between Christmas and New Years when there is no more rushing, no more preparations — just spending time enjoying one another.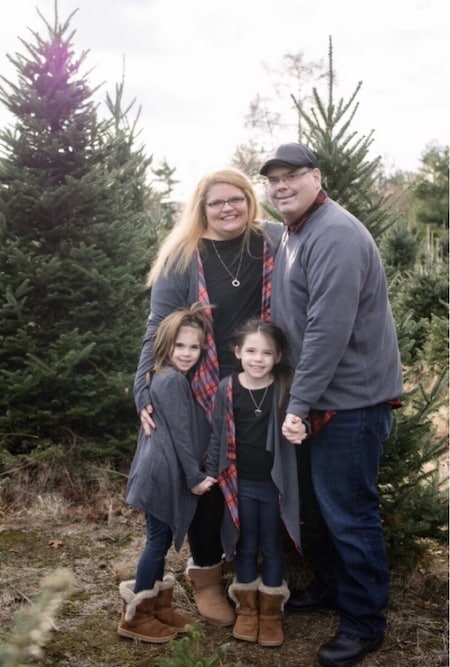 Kimmy
My favorite Christmas memory with my husband and our twins is always going to pick out our Christmas tree the day after Thanksgiving, together as a family. We always take our time and search for the perfect one for our home and our rule is that everyone has to love the tree and it has to give us the "Christmas Feeling" before we take it home!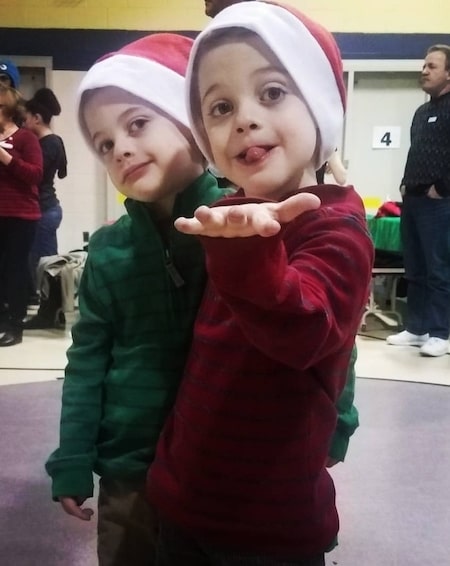 Laura
Christmas has always been my favorite holiday, despite the fact my birthday is on Halloween. There is something so magical about the entire season. The clothes, the giving, the family time – it's literally just a month of excitement! But the stress and hurried feeling I get every year leaves me wanting to slow down. When my twin boys' first Christmas rolled around they were 6 months old and my stepfather suggested we take them on a local Santa train ride. It's only about an hour or two round trip through the pine barrens of Southern New Jersey. Santa and Mrs. Claus come into each car and spend time with each child. We have been going with our family for 7 years now. Each and every year my boys find something wonderful and new to enjoy. It's a day spent with our family laughing, exploring and enjoying the slow pace of the train during such a busy season.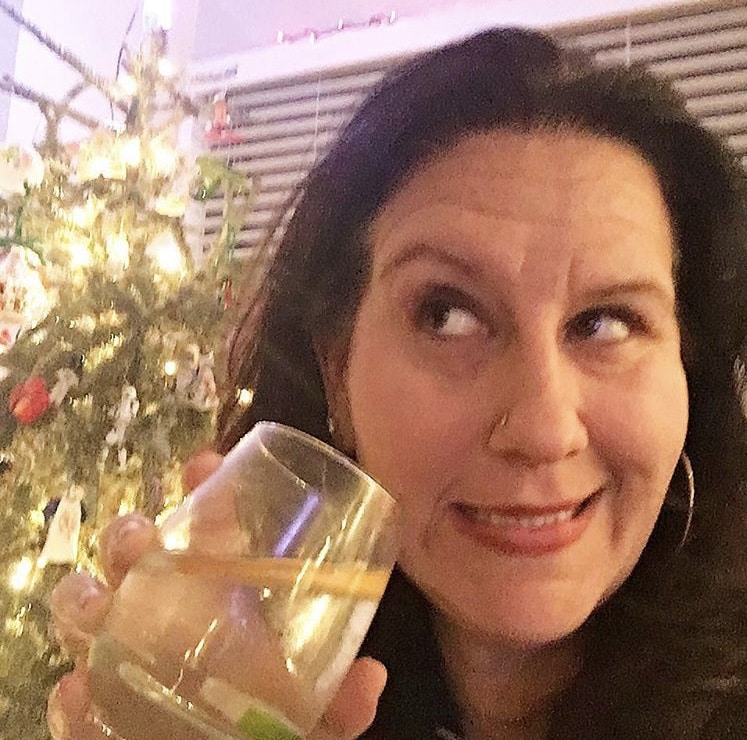 Natalie
I have so many good holiday moments, but then there's also a few bad ones. Like for example, it might sound like a horrible one, but read to the end and you'll see where I'm going with this. I got my first migraine on Christmas Eve when I was six years old. My family has had generations of migraine sufferers. Most women in my family got them after childbirth but, for some reason, I was the lucky winner to have my first one in first grade. That totally sucks, but the good thing is my mother never left my side for a moment and walked me through the whole thing. It sounds like the worst moment, but I could actually remember her putting a cold compress on my head and a fan over my face and sitting with me in a dark room and singing me a song. I could hear the rest of my family outside of that dark room celebrating and while I really wanted to celebrate there was a piece of me that, although I was in so much discomfort, I was so happy to just be there with my mother. While everyone was singing Christmas carols, perhaps even mildly intoxicated, my mom sat there and stroked my head and sang an Italian tune that my grandmother also sang to me. I could look back on that moment as the worst moment of any Christmas I've ever had, but instead, I look at it as a moment where I had my mother all to myself on the craziest of holidays.
Time is past, we've all gotten older. I now have kids of my own that are pretty much grown up, but still to this day, one of my fondest memories is that moment with my mother in the dark room. It wasn't the presents, it wasn't the food, it wasn't the vacations or the day trips we took. It was literally the love of my mom holding me in her arms and singing me a song, comforting me in that moment that was, at the time, the worst of my life.
All of us spend so much time on the "stuff" — never forget that it's the little moments that are going to be embedded in your kids' memory. They won't remember the PlayStation, they won't remember those fancy new sneakers. They will remember the laughs, the tears, the celebrations and triumphs of a family. Never forget that.
Wishing you all the comfort and joy this holiday season!
Love, The Twiniversity Mom Squad
---
Related Articles
What Is Your Favorite Holiday Tradition?
The Holiday Fear of Missing Out is REAL