I had the pleasure of taking my husband and 6-year-old twin boys to see DJEMBE! THE SHOW, now playing at Chicago's Apollo Theatre in Lincoln Park. Whether you're looking for a family-friendly, interactive show that will have your whole family talking for days, a memorable date night, or a fun couples night out, DJEMBE! is not to be missed!
DJEMBE! The Show is all about connection, communication, and fun! I didn't see a single person in the theater without a huge smile on their face. With a killer live band, several professional djembe players, and a fantastic lead vocalist (Chicago powerhouse Rashada Dawan) you are taken on an 80-minute ride through West Africa through song, dance, and audience participation. It was a total delight from beginning to end, and I'm still feeling the rhythm inside me from that night. The show does a really fantastic job of teaching the audience about the djembe, why it's important, how to actually play it (with step-by-step instruction, which made me feel like an instant percussion expert), and how music is the universal language bringing people from all walks of life together.
One thing that you must know going into DJEMBE! is that every single person in the audience gets their own djembe to play during the show. It's heavy, it's authentic, and it's awesome! At first, I wasn't sure if my boys could handle it, but I was willing to take a risk. I mean, they gave two 6-year-olds each a huge drum of their own! Sounds like a disaster in the making, right? The show is recommended for ages 10 and up, though I feel 8 and up is more like it. My more immature 6-year-old had a hard time sitting still through the slower songs, and he wasn't interested in playing the djembe after the first 5 minutes or so. However, my much more mature 6-year-old really enjoyed the show and drummed along through all of the demonstrations and songs, and he had a blast! So use your best judgment — if you have a mature 6- or 7-year-old, I'd say go for it. I saw some kids 5 and under in the audience and they didn't do so great, even with the show being only 80 minutes with no intermission.
I talked with my kids after the show and they both gave it two thumbs up! Their main takeaways were that they loved playing the djembe during the show, they liked the choice of songs played (everything from West African originals, to slave spirituals, to jazz, pop, and rock), they loved watching the live band, and the rock concert lighting and projections were super cool!
I loved DJEMBE! The Show and I would even see it again with a group of friends or as a double date. The musicians and vocalists are top notch and the experience of playing along with the djembe in hand was so unique and, well, FUN! I felt like a kid again. The show is open now through June 9th so get your tickets now.
DJEMBE! The Show is performed at the Apollo Theater Chicago, 2540 N. Lincoln Avenue, Chicago, Thursdays and Fridays at 7:30 p.m., Saturdays at 2:00 and 8:00 p.m., and Sundays at 2:00 p.m.
Tickets range in price from $39.00 – $53.00 and are now on sale through June 9, 2019, at www.djembetheshow.com, the Apollo Theater box office, phone (773) 935-6100, and online at www.ticketmaster.com.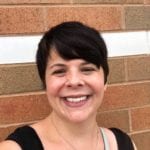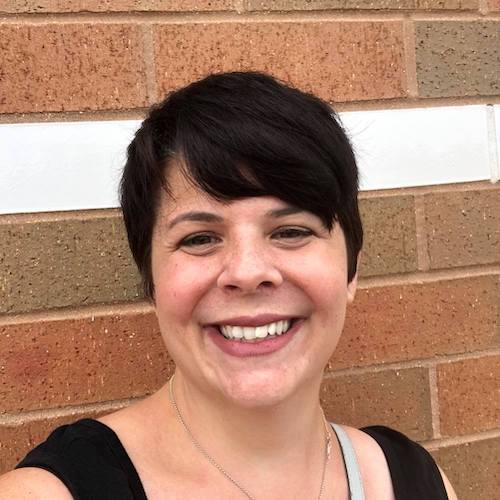 Julie Burt Nichols is Twiniversity's "Wizard Behind the Curtain", serving as Editor-in-Chief of Twiniversity.com, Account Manager, and Instructor for Chicago Twiniversity classes. Julie is a full-time working mother to twin boys, born on Halloween. She loves serving as a resource and support for new parents, soon-to-be parents, and we-want-desperately-to-be parents. Julie is proud to be a certified child passenger safety technician and the Twiniversity Resident Songstress/Jingle Writer.
Related Articles
10 Awesome Moms Night Out Ideas
6 Tips for Taking Kids to the Theater
The Watsons Go To Birmingham – 1963 at Chicago Children's Theatre Review