Plan a virtual Santa visit over Zoom! Plus learn how to call Santa, how to get texts from Santa, and how to get personalized letters from Santa.
Kids all over the world are going to really miss their annual visit with Santa and Mrs. Claus in person due to COVID-19. But thanks to technology, we can harness the power of the internet to bring Kris Kringle into our homes with a virtual Santa visit! Yes, this is a thing! There are also many other ways to connect with Santa that doesn't include a trip to your local mall. Keep reading for all these great ideas for a virtual Santa visit.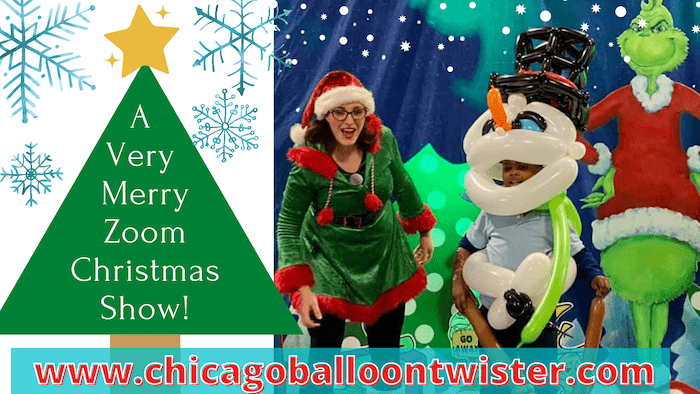 Virtual Santa Visit over Zoom
The creative team at Awesome Balloon Creations has put together several awesome packages for a virtual Santa visit over Zoom! They have teamed up with a professional Santa and Mrs. Claus to provide Christmas shows and 1-on-1 Santa visits on Zoom, plus customized Santa video messages and photoshopped Santa photos. Choose from:
Have your kids photoshopped into a photo with Santa ($15 for a digital copy)
A video message from Santa ($39): Have Santa customize a 3-minute video for your kiddos. Santa will include your kids' names and details on your family.
A Zoom visit with Santa (15 minutes starting at $79): A scheduled Zoom visit where children get to visit with Santa live! One family per visit. They can discuss Christmas wishes, favorite cookies, and ask the big guy any questions they may have. It's the next best thing to sitting on his knee!
Big Balloon Christmas Show (30 minutes starting at $125): A scheduled Zoom party with friends and family. Up to 10 families (screens) can participate in the Zoom party. Join Elfinia the Elf in 30 minutes of Christmas Fun! Sing-A-Longs, Magic Tricks, Christmas story with balloons, Reindeer Games. This is a great idea to stay COVID-safe but still have a family Christmas party.
A Very Merry Zoom Christmas Party with Elf, Santa, and Mrs Claus (40 minute visit for $199): A scheduled Zoom party with friends and family. Up to 10 families can participate in the Zoom party. Includes: Elf warms up the crowd with a holiday song, live singing, and guitar, does a 5 minute Snowman Story/Magic trick, ends with "Here Comes Santa Claus"; Santa and Mrs. Claus make a 20-minute visit to discuss Christmas wishes, interests, and what the kids are excelling at; Also includes a reading of "T'was the Night Before Christmas" or "The Polar Express." If you've got it in your budget, this is the way to celebrate Christmas this year!
Visit Awesome Balloon Creations for more info!
How to Call Santa on the phone
Call Santa's hotline at +1-319-527-2680 or +1-712-770-4404. His outgoing message says you've reached his personal hotline and he can't come to the phone because he's so busy making toys for Christmas morning. He mentions that your family loves you very much, and so does he, and you should make sure to be good! You can even leave him a voicemail at the end with your Christmas list and any other messages you want him to hear.
Call Santa with help from Alexa
How awesome is this? Harness the power of "she-who-must-not-be-named" (at least that's what I call her in our house) and have Alexa call Santa on any of your Alexa-enabled devices, such as Echo, Echo Dot, or your Alexa app. Just say "Alexa, open call Santa Claus" to enable this Alexa Skill and let the fun begin! Alexa will connect them to Old St. Nick and all his friends at the North Pole.
Callers can sing carols to help Santa's musical sleigh fly, laugh along with squabbling elves, and even build a snowman with Blitzen the reindeer. Created with Christmas cheer at the heart of every story, these festive adventures aim to have your family ho-ho-ho-ing along with Santa and his friends. Households with Echo Show devices can also view Santa and company on video, where magical animation brings the winter wonderland to life.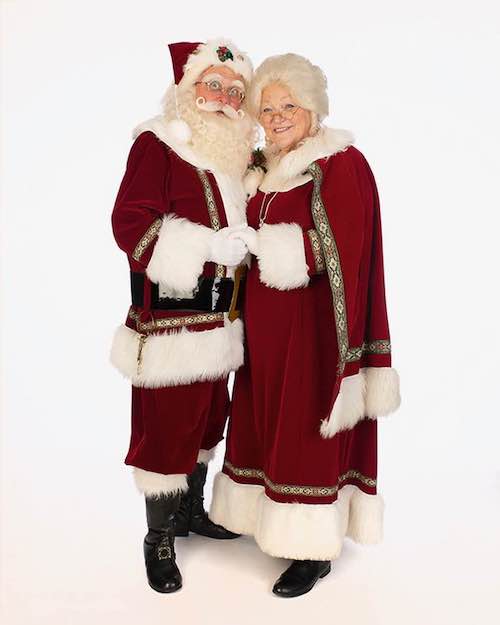 There's an app for Santa
Yes, there's an app for Santa! The Message From Santa app. This Christmas, amaze your kids by creating a personalized video message and phone call from Santa Claus! Here's what the app can do:
Video message from Santa
choose from 3 personalized short video messages, featuring your child's details such as their name and photo*
Premium Christmas Eve video available as in-app purchase
Receive a phone call from Santa
Santa can call for a variety of reasons
Santa can mention your child's name, age and interests* during the call
Receive unlimited calls for free*
Call Santa's voicemail
Children can record a voicemail message for Santa with their Christmas wish list
Let Santa write down your child's name on the naughty or nice list
Santa tracker: find out what Santa is doing right now
Check the weather forecast for the North Pole
Hear the names of Santa's reindeer
Countdown to Christmas: hear how many days are left until Christmas
Leave a message for Santa
Text message with Santa
Send Santa a message
He will reply instantly!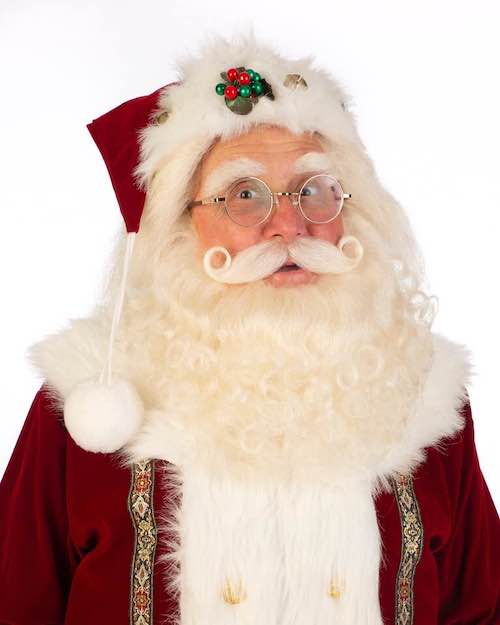 Personalized Call From Santa
If you just can't do a virtual Santa visit, make this holiday special with a merry phone call from Santa Claus or his magical elf! With this website, you may send just one free call, but an unlimited number of 'Premium Calls' starting at just 6 cents each. With a premium call, you can schedule the call to be placed on a specific date and time, and you'll receive a fun recording of the child answering the phone!
Portable North Pole
The Portable North Pole is another great app that can send videos and calls from Santa. Portable North Pole (PNP) is an online platform used by Santa and his elves to send personalized video messages and calls to the people you care about most anywhere around the world. According to their website, "In just a few simple steps, you can help Santa gather all the information he needs about your loved one and create a tailor-made video message or phone call that is positively magical. But that isn't all Santa and his magical elves have in store! To create truly unforgettable memories, you can even download a HD version of your video to keep for years to come."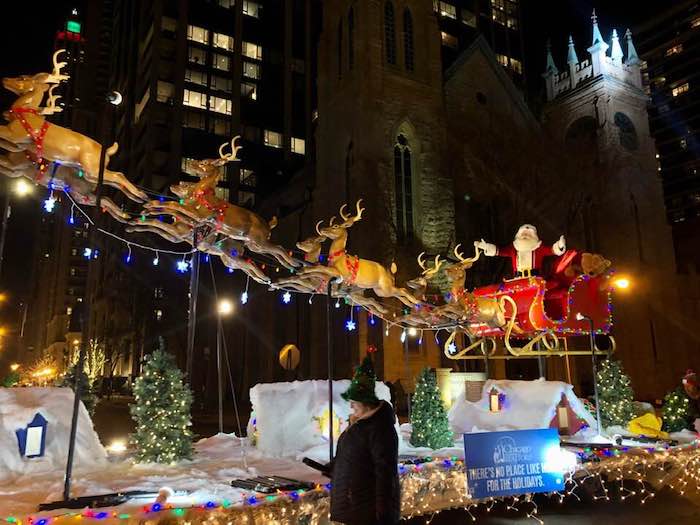 Personalized Letter from Santa
I just love getting mail! Who doesn't? Santa Claus House can create a personalized Santa letter for your child that arrives in the mail. These personalized Santa letters are filled with more than good wishes from Saint Nick; they're filled with the promise of Christmas, and all its secrets and magic. You can include customized text to tailor the letter to your child's life. The Santa letter is printed on custom stationery and its mailed from Santa Claus House in North Pole, Alaska. Each letter is backed by a real address, where children can visit Santa, and even write back to the Jolly Old Elf. Each letter also includes a jumbo sticker, proclaiming the bearer to be "on Santa's Good List; an exclusive, keepsake "Santa Dollar;" and a full-color keepsake photo of Santa. And of course, every Santa letter is stamped with their trademark "Santa's Official Mail" seal.
Make sure to take advantage of these virtual Santa visit opportunities EARLY — lots of services are booking up and you don't want to miss out! Merry Christmas!
Christmas DIY Decorations to Make with Kids