Welcome to the official Twiniversity Instagram giveaway form. Complete the form below for your chance to win today's prize.
TODAY'S PRIZE: Two (2) Dr. Brown's Options+ Wide-Neck Newborn Feeding Sets (retail $60) – buy on Amazon
FIND THE INSTAGRAM POST HERE: https://www.instagram.com/twiniversity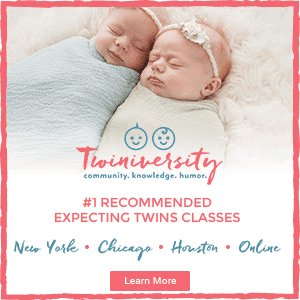 Pregnant with twins and FREAKING OUT?! First, take a deep breath. IN…. OUT…. that's better. OK, we've got you covered. Sign up now for an expecting twins class and we'll get you ready with what you need to know before bringing home your dynamic duo. We offer live classes on Zoom or on-demand classes available 24/7. Click here to check it out!
Sweepstakes Terms & Conditions