Last updated on September 10th, 2023 at 11:01 pm
Twins' Birthday parties can be overwhelming. Let us help you take the guesswork out of planning your next twins' birthday celebration.
Is your twins' birthday sneaking up on you? Are you looking for fun and creative ways to mark the occasion with friends and/or family? Look no further because we have the perfect list for you, broken down by year!
Are you pregnant with twins? Check out our online expecting twins class live and on-demand!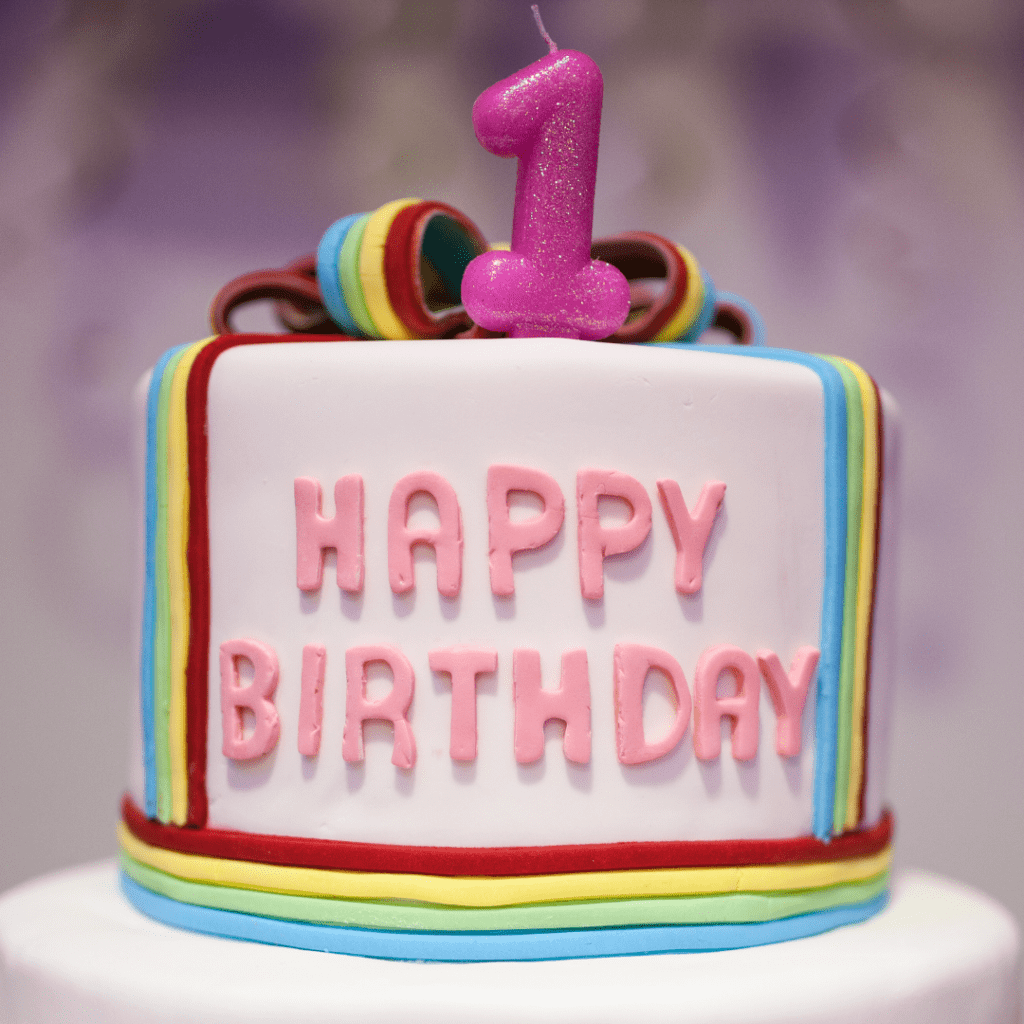 1st Twins' birthday
Thing 1 and Thing 2
This Dr. Seuss theme is probably one of the most popular twins' birthday themes. It works for many years, but people really seem to love the cute theme for the 1st birthday in particular. Pick up a party decor package here.
Prince and/or Princess
This may seem like a no-brainer, but you would be surprised how often it seems to be an overlooked themed for a twins' birthday theme. Even a 1-year-old looks ridiculously cute with one of these little crowns or tiaras! You can set up some tulle, a couple of bounce castles for the littles, and even themed cupcakes for guests!
Need more twin parenting content on the go? Check out one of our two podcasts available for FREE download right now!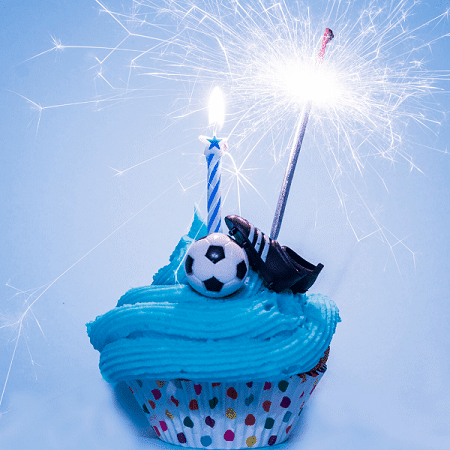 Sports Themes
Baseball fans? How about football? Maybe even gymnasts in the family. You can turn any sport into a theme for a 1st twins' birthday party with one of these decoration packs from Amazon. Bonus: instant party games for older siblings and relatives!
Winter "One"derland
Is winter coming up for your twins' birthday? Try a winter theme for the party. You can decorate with snowflakes, icicles, and have little ones build their own marshmallow snowman. These decor packages are super cute and affordable. Everyone will have fun at this chilly party!
Make sure you are subscribed to our email list to be the first to hear about giveaways and new posts!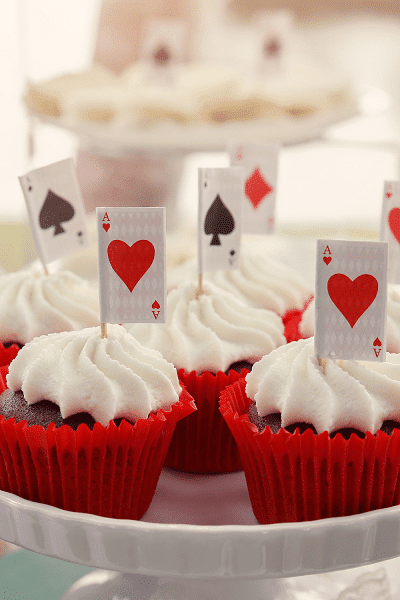 Alice in wONEderland
A mad hatter tea party twins' birthday with colorful decorations you can find here! Who could ask for anything more? Sounds like a great time to me! Let the kids decorate their own cupcakes with wild frosting choices. Be prepared, they'll make more of a mess than anything. But isn't that half the fun of cake at a 1-year-old twins' birthday party?
Two-year-old twins' birthday party themes
Two wild
A jungle or safari 2-year-old party will be a cute and creative celebration. You can use dark green balloons, animal cutouts, and even sneak some bananas for the monkeys on the snack table. Check out this awesome party decor package available on Amazon!
Raggedy Ann and Andy
This one is great for boy/girl 2nd twins' birthday! So cute and fun! It will be easier than you think. Just grab some red and blue decorations and go to town!
Have you heard about our FREE mentor program? Click here to get matched with a twin parenting mentor or mentee today!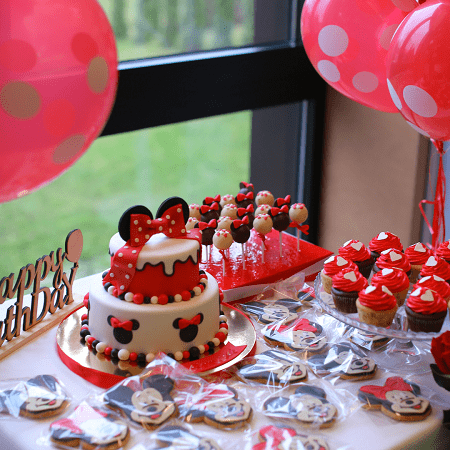 Mickey and Minnie Mouse
Another great boy/girl theme! You can get little outfits for the kids to wear for pictures, play pin the ears on the Mickey, and the decoration choices are endless! Sure, this theme would work for any year, but there's something about a "two"dooles twins' birthday party that everyone will love for your twins' birthday!
Two fast
This speed racer spins on a car-themed party and decorations will get everyone excited to celebrate your twins' birthday. You can buy or make a race track tablecloth and make a finish line banner at home. The drinks can be "race car fuel," and Oreo cookies make great wheels for cars!
Are you planning to breastfeed your twins or struggling to breastfeed your twins? Did you know our founder Natalie Diaz is also a certified lactation consultant? Click here to sign up for a virtual consultation with her today!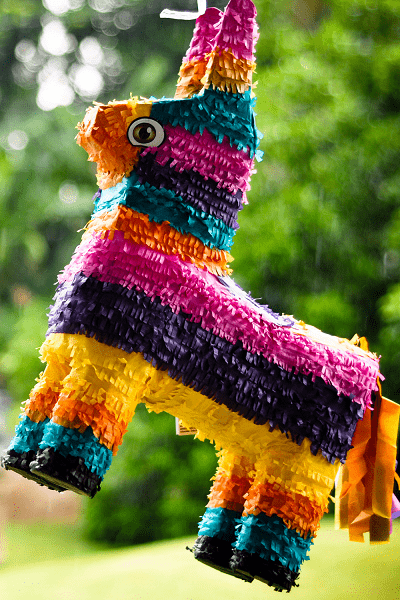 Taco TWOsday
Taco Tuesday is a staple in homes around the world. It will come as no surprise that this theme is definitely an underrated favorite for your twins' birthday party. Awesome themed decor includes tacos, pinatas, and cactus-shaped balloons that will make this one of the cutest parties you have ever seen.
3rd Twins' Birthday
Need more birthday ideas? Check out one mom's tips for planning your twins' 3rd birthday here.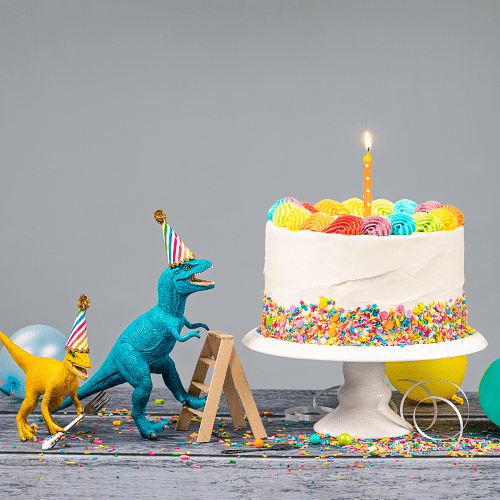 Three-rex
Great for boy and girl twins, a three-rex party will be a great idea for your dino-loving duo! This theme will carry you from invitations and paper napkins all the way through to donut holes that look like boulders and cupcakes with candy rocks in the frosting. Buy some fun twins' birthday decoration packages here on Amazon!
Wild and three
This theme works for any type of twins' birthday, and you can really let your twins call the shots a bit. Let them each pick out a few of their favorite foods and decorations. The point is to accentuate the wild nature of your awesome twins, so have some fun with it!
Need more twin parent connections and exclusive content? Check out what amazing benefits are waiting for you when you sign up for a Twiniversity membership today!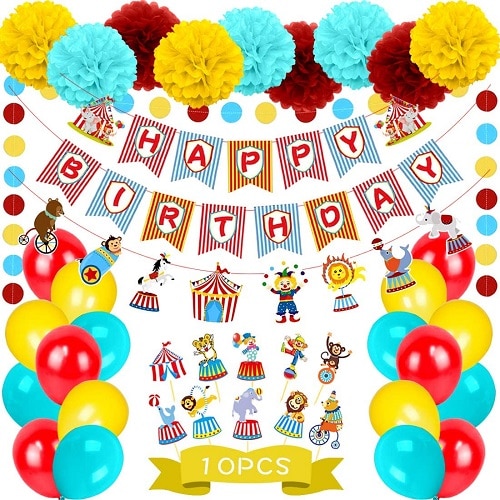 Three-ring circus
Now is a great time to revisit the circus theme if you skipped it early on for your twins' birthday! Colorful balloons, carnival games, snacks, and maybe even a clown (if they don't completely creep you out) for entertainment. You can get a great decorations package here. All your guests will have a great time with this one.
Princesses
Bring on the castles! Pink and purple, glitter, bounce castles, and pretend horses are the theme for this twins' birthday. Pin the tiara on the princess would make for an entertaining game, and no princess party is complete without a tiara of their own! Plus, these make great party favors for the little ones. Check out these decorations here.
4th Twins' Birthday
Four-ever wild
Miss out on that jungle theme? Try it now with even more fun. Pin the tail on the lion, giraffe-shaped cookies, and little printed "don't feed the animals" signs on the snack table will dress up this theme for your littles. Add in the fact that jungle and safari decorations are easy to find or create, and you've got a great twins' birthday party!
Have you read 'What to do When You're Having Two' yet? If you haven't, you need to check it out now!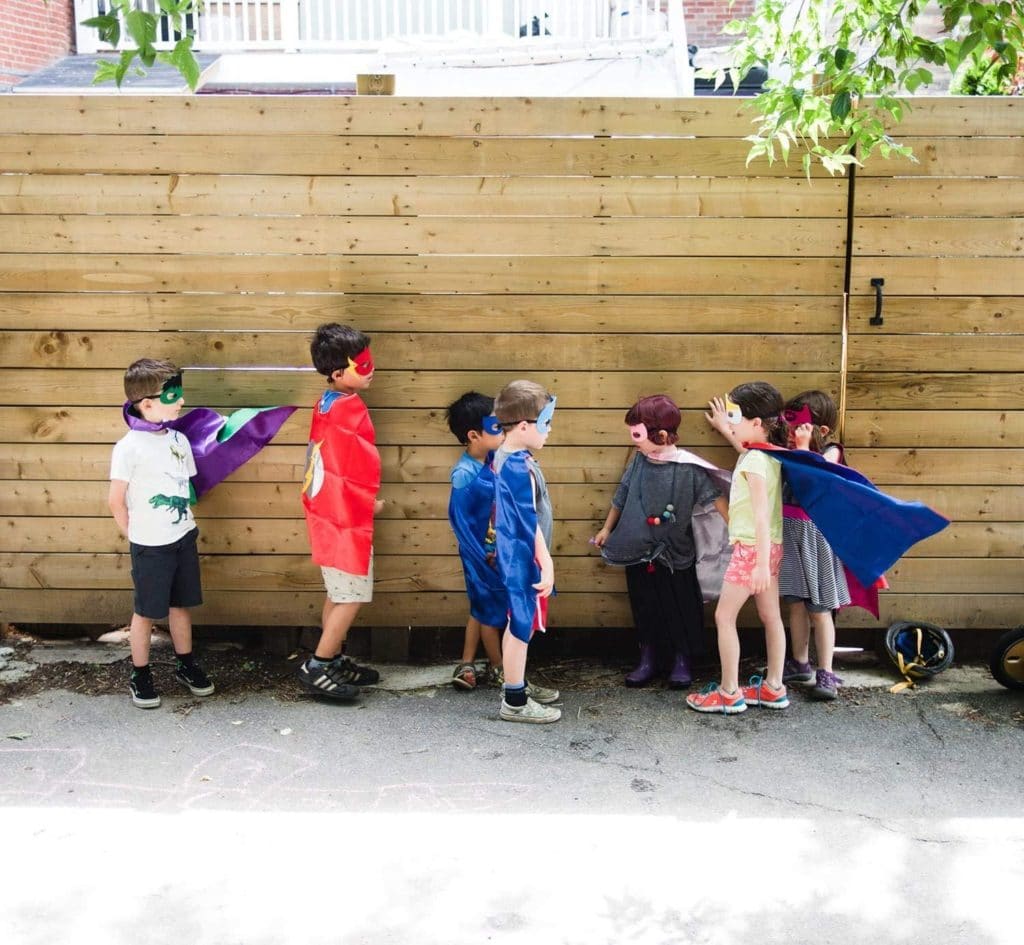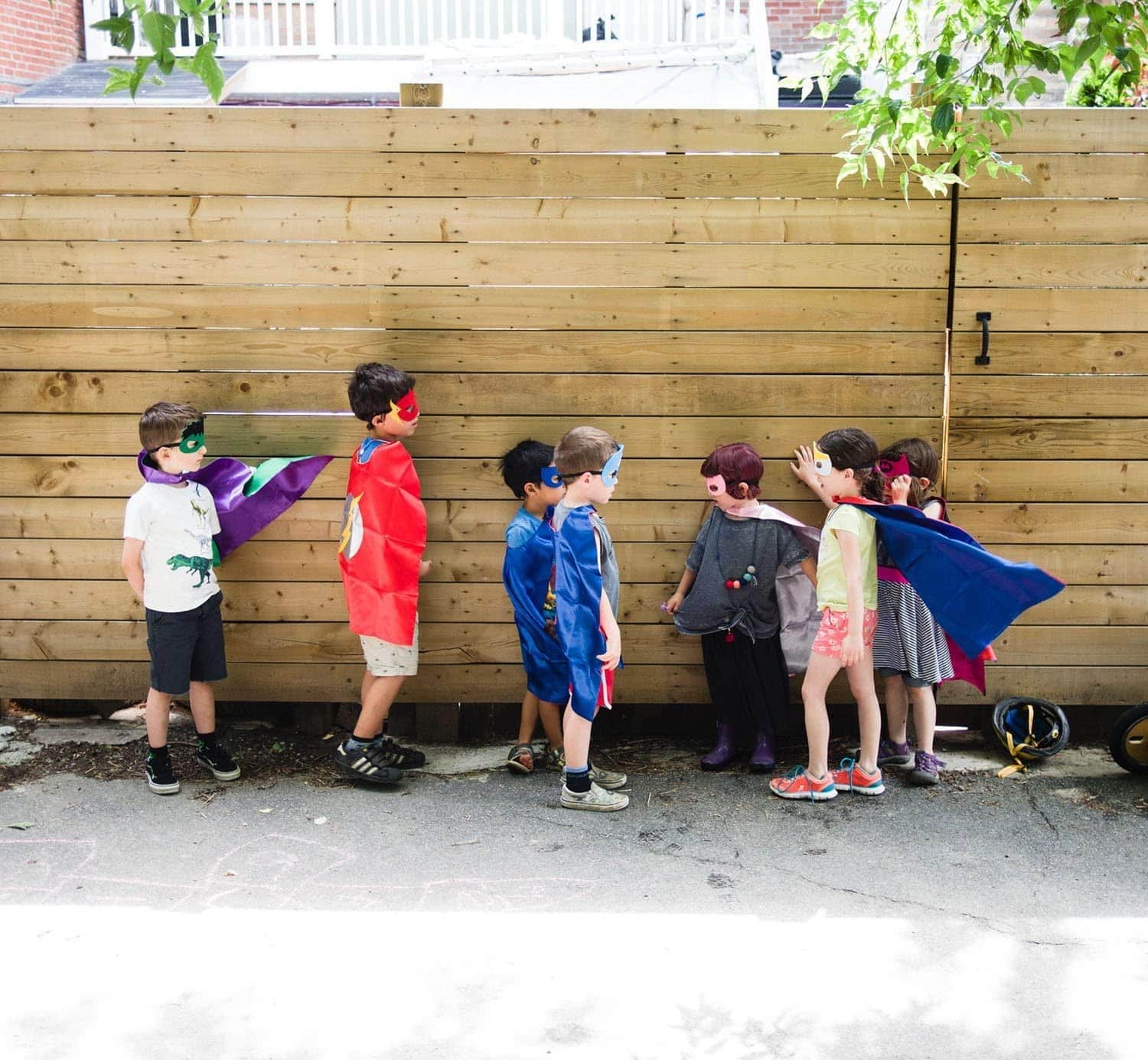 Superheros
Let's be honest, few things in life are cuter than a bunch of 4-year-olds running around in capes, making all their sound effect noises while they catch the bad guy. This theme is a great idea for your twins' birthday. You can buy costumes here or have the guests come in costume, and then the dress-up becomes the activity. Less work for you and a great time for all the kids!
Four and Fabulous
Pull out all the stops here, folks. Go to the dollar store and get all the ridiculous glittery cups and feather boas you can find for your twins' birthday party. Get tutus and bright-colored pink and silver balloons. Let the girls give each other and their friends makeovers with non-toxic kid makeup. Be prepared for them to want to paint Mom's nails, too. Just go with it for their party!
Get some more ideas for your twins and birthday parties here!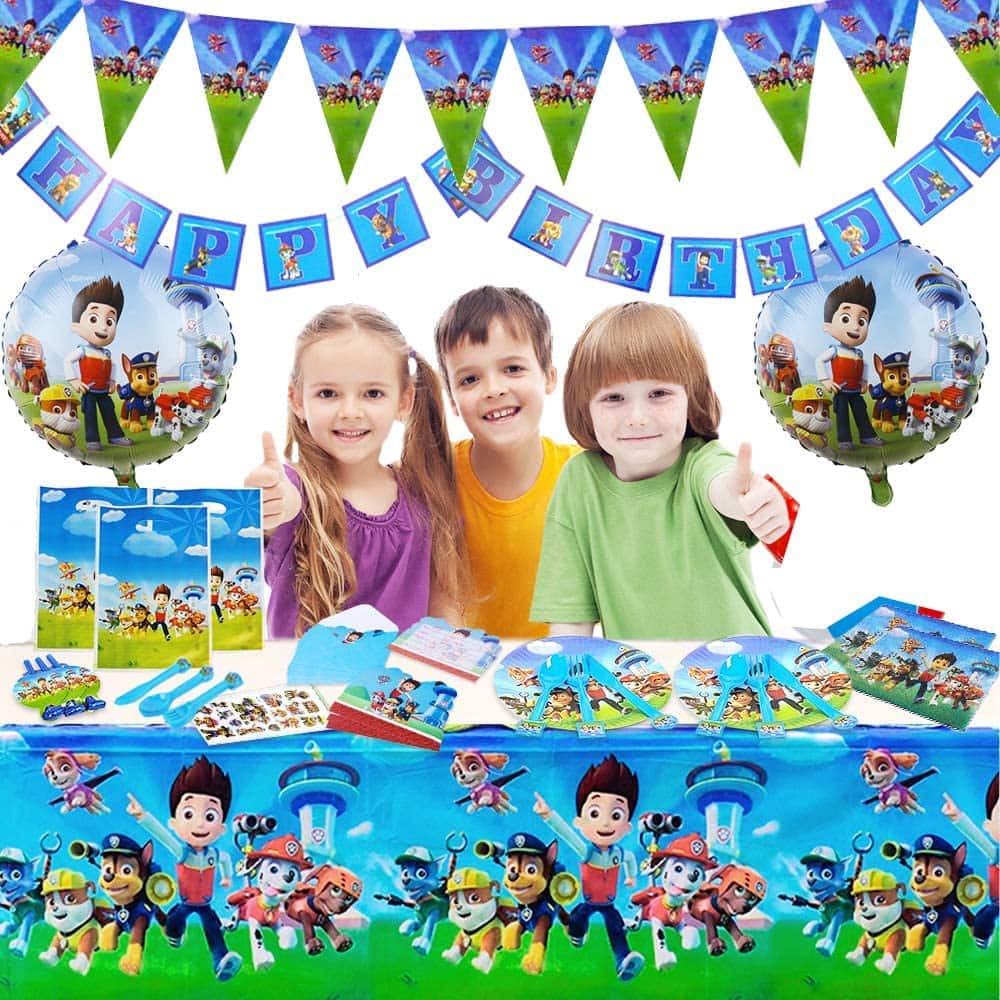 Paw Patrol
This is a great theme for your twins' birthday when they hit the age of 4. You can do a sweet little scavenger hunt and put paw prints on the floor to lead the kiddos to their next clues, play a game of pin the badge on Marshall, and give out little stuffed pups with a pretend adoption certificate to guests. Buy Paw Patrol decorations for your twins' birthday here.
5th Twins' Birthday
High five
Celebrate all things 5 with this party. Get plenty of 5 plates, balloons, and even snack labels. You can designate a color for each twin or just a color for the whole party. Heck, you can even mix it up and do a few different colors for all the decorations and the cake.
Does your family have a twins' birthday close to Christmas? See how one twin mom handles having her twins birthday and Christmas in the same week here.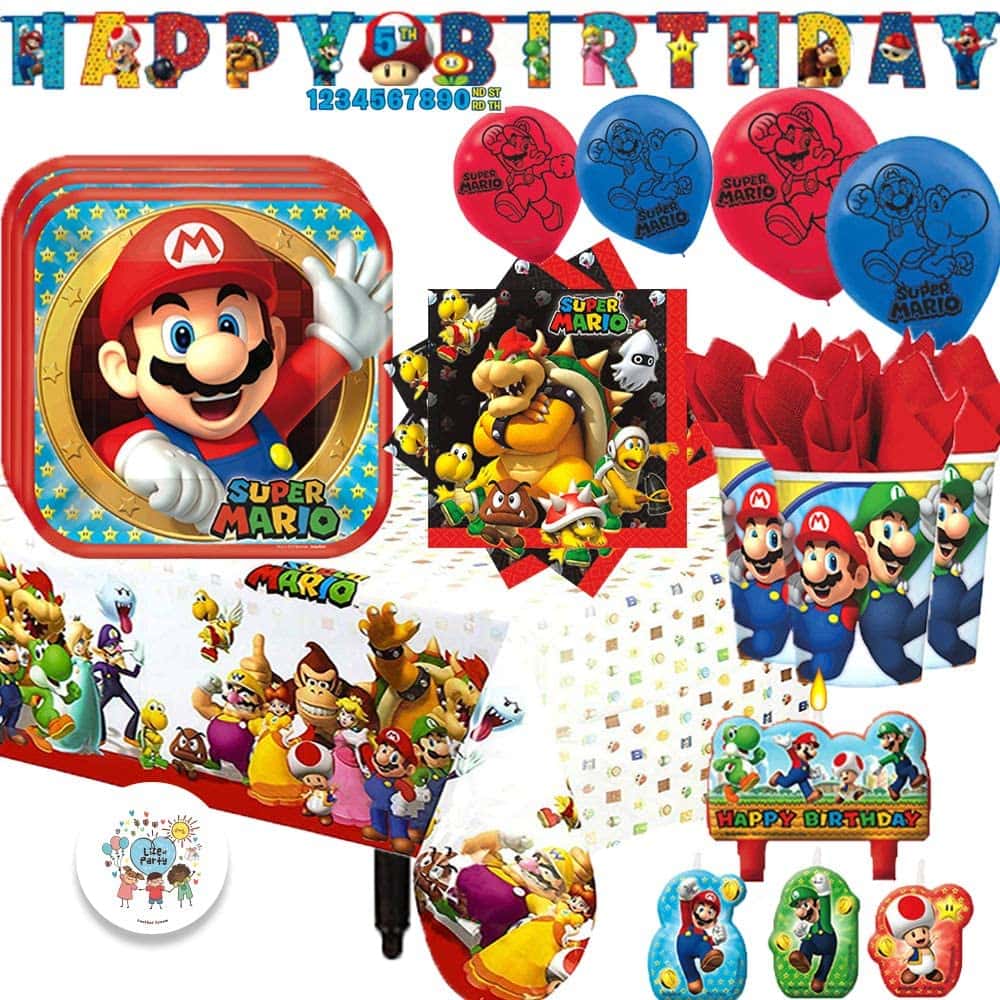 Mario and Luigi
This Nintendo theme will be a big hit with your 5-year-old twins' birthday. Use red, yellow, green, and blue for this theme. There are plenty of Mario and Luigi decorations on the market like these you can get on Amazon, but you can always save money by using the basic colors and maybe only buying a couple of themed balloons or getting the cake decorated, and then just using the basic colors for the rest.
Lego
Many kids become completely obsessed with Legos. It's a fun activity that can easily be turned into a theme for your twins' birthday. With the creation of Lego Friends, the girls can get in on all the fun, too (not that they certainly couldn't with regular Legos, but those little horse stables are cute). Decorations are a breeze to make for this twins' birthday theme due to the boxy nature of the theme, and the building becomes a great kid's activity. If you would rather buy decorations, get them here.
Are you pregnant with twins and considering hiring a postpartum doula to help with your hectic transition to twin parenthood? You have to reach out to Lauren Oak and see what she has to offer you as a certified postpartum doula AND a fellow twin mom!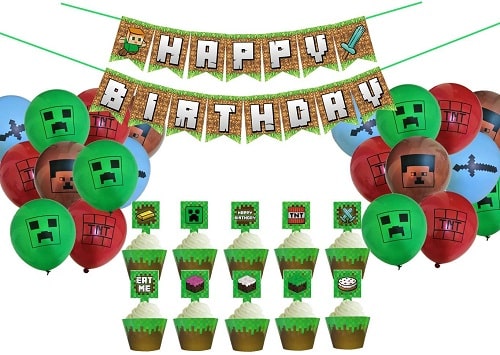 Minecraft
A personal favorite in many households. This one is another theme that makes it easy to create your own decorations from things you can get at any dollar store. You can even make a TNT block pinata if you're a little ambitious and crafty for the kids, and a bean bag tossed into a cardboard creeper, making games fun and easy! Buy some decorations to save time here!
Keep in mind that a theme for your twins' birthday certainly isn't necessary. At the end of the day, this is a celebration of another year as a twin parent, and you can do that with some cake, juice, and a handful of pretzels.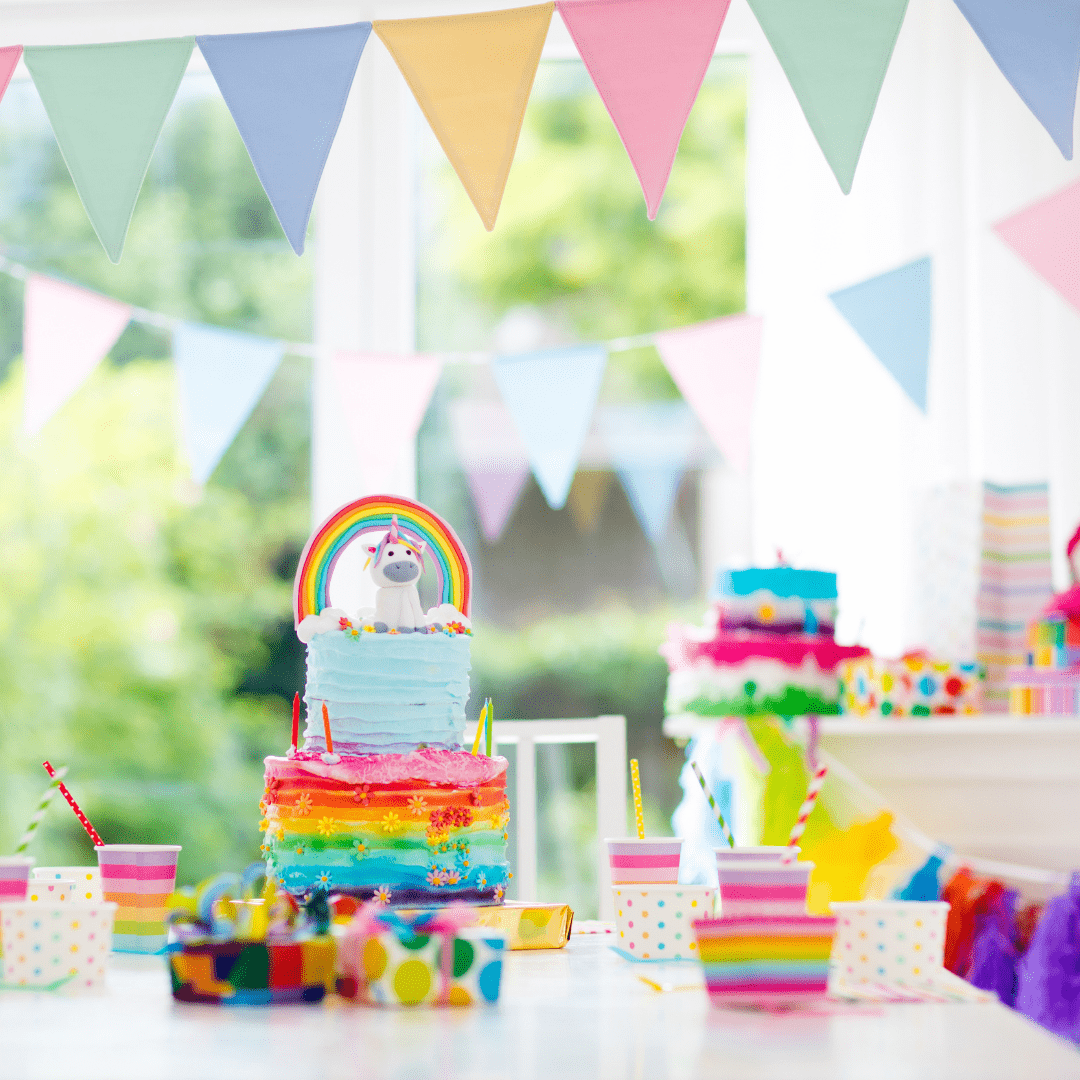 Some parents need a theme to keep their twins' birthdays organized, and some parents just want a theme for extra fun. Either way, have a good time, and take a moment to remember to be grateful that you were chosen to parent these two little ones!
Latest Twiniversity Articles