Are you on the hunt for the perfect maternity dress for your baby shower? Check out our tips to help you find the most comfortable fashions at the best prices.
Many women have this idea of what they will look like at their baby shower. They think about a maternity baby shower dress and their hair with perfect beach waves. They think about cute little ballet flats with the perfect accessories to match.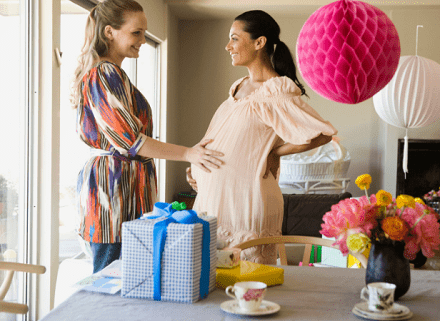 With twins, this might be a bit far fetched for many of us. We might struggle just to get our hair all up in a messy bun and roll around kicking our leggings on as we sweat and grunt. We might keep forgetting to wash our hair and have ankles the size of canoes, relegating us to the dreaded flip flop for the bulk of our pregnancy.
But, we are creating 2 little lives in our bellies. This is just one of the amazing ways being a twin mom will show you what you are truly capable of. It starts in pregnancy and will last for years to come. These littles will come first and some days that means we might be labeled a "hot mess mama."
That's not to say we have to look all but homeless at our baby shower. Finding the balance between fashion and comfort is even more important when you are pregnant with twins. A maternity baby shower dress might even be a more comfortable option, especially if you live in a warm climate or are having a summer baby.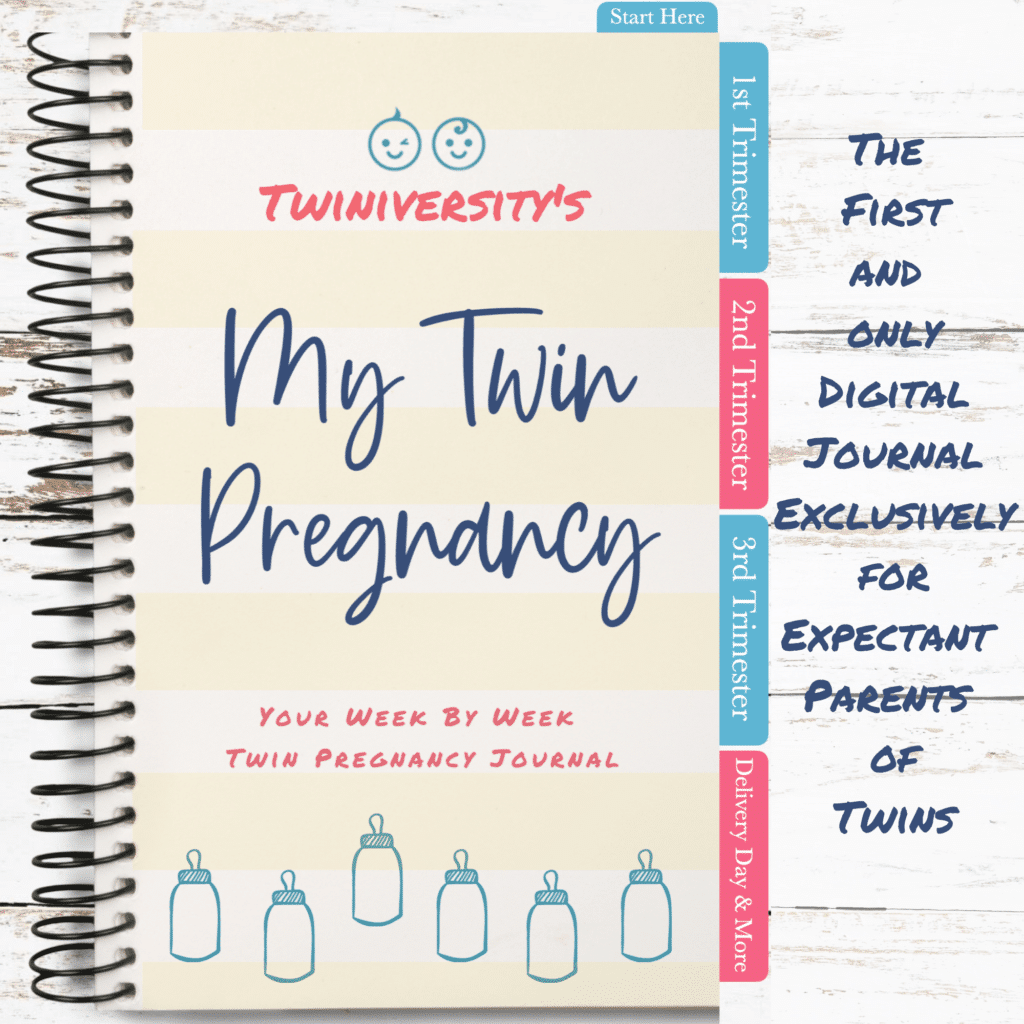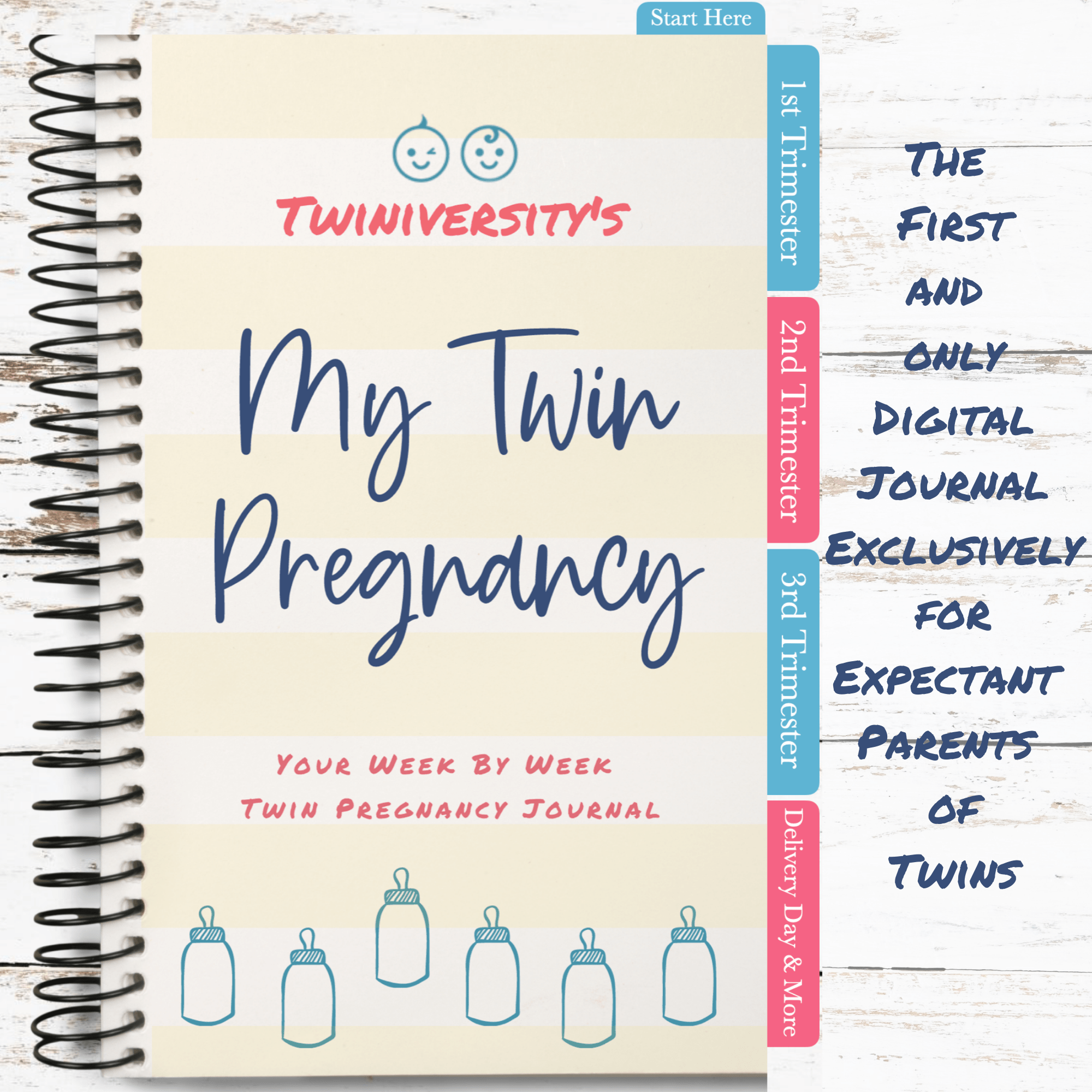 Our new digital twin pregnancy journal is up for sale on the Twiniversity Etsy store! This is the first and only digital journal exclusively for twin pregnancy. It's the perfect way to record your precious twin pregnancy memories to cherish for years to come. Click here to learn more… and while you're at it, check out our expecting twins classes and Twiniversity Shop!
What should a pregnant woman wear to her baby shower?
The most important factor when deciding what to wear to your baby shower is always comfort! Do NOT make yourself a martyr ladies! Whatever you wear to your baby shower, make it comfy. It could be soft maternity leggings and a fun flowy top or a maternity baby shower dress in a fun print.
At the end of the day, you do you. If sweats and a tee shirt makes you feel good, wear it with pride. But if you want to dress up a bit, you should absolutely do that too. If I'm being honest, I kind of wish I would have worn a super cute maternity baby shower dress myself all those years ago.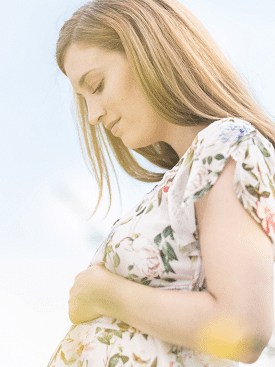 Is PinkBlush maternity legitimate?
Site jabber says that they seem to have decent reviews. They are rated at about a 3.83 out of 5. It looks like some people have had great experiences. It does seem like they do have a bunch of super cute pieces to add a maternity baby shower dress or other cute outfits.
Since PinkBlush is an online only retailer, make sure you read the return policy in case you need to return items that don't fit quite right. We have several Twiniversity fans telling us they have gotten some great deals on some great maternity clothes from PinkBlush. Definitely worth a browse on their site if you're starting your hunt for a maternity baby shower dress.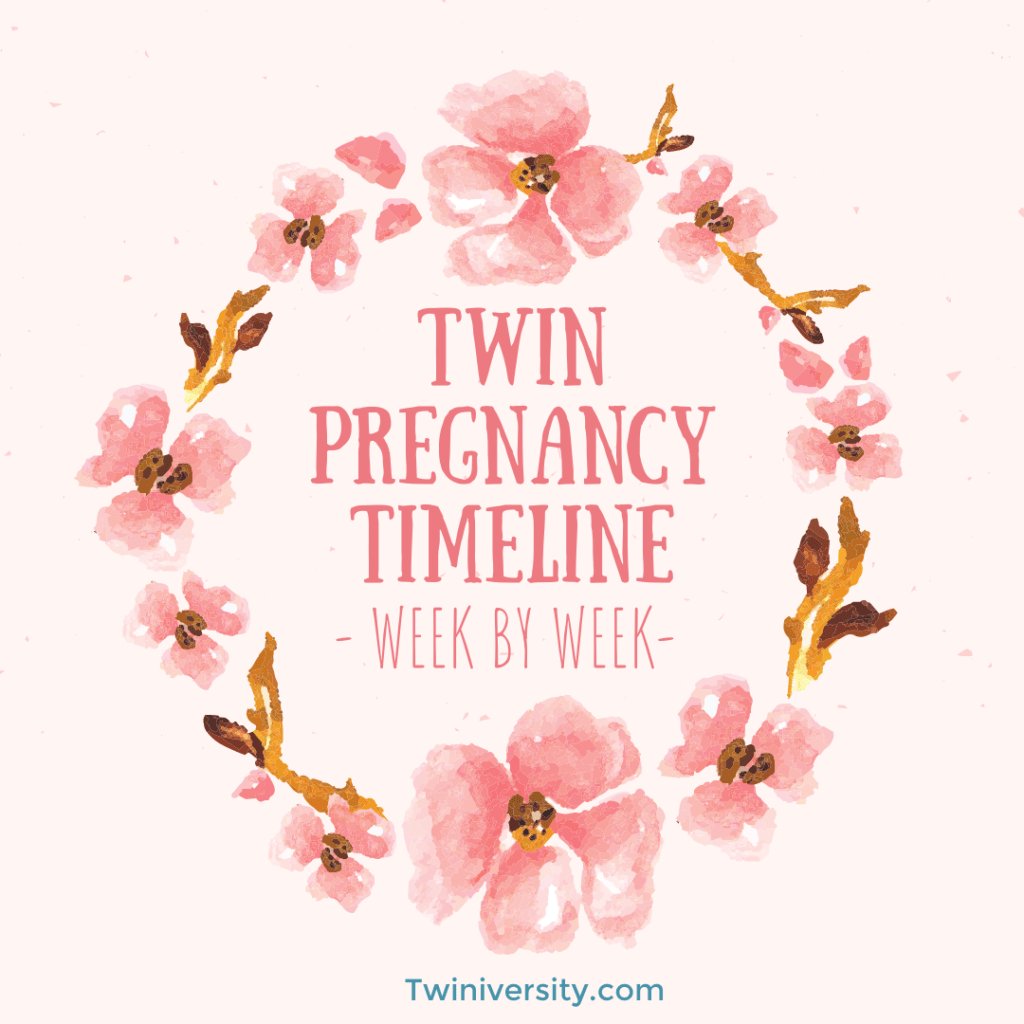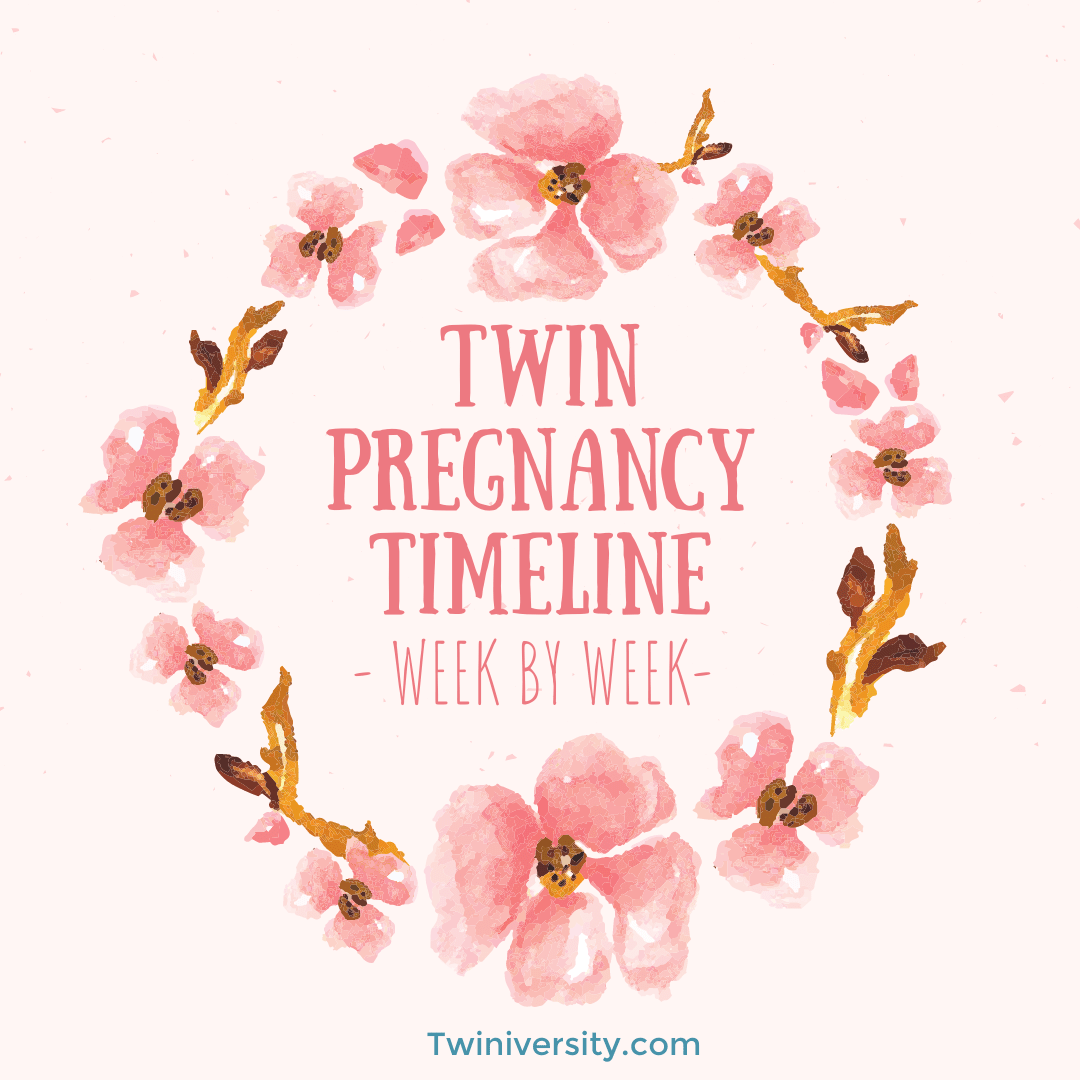 If you just heard that second heartbeat for the first time, or you know it's been two for a while, you need to read our twin pregnancy week by week timeline to help you learn what happens week by week with twins. Click here to learn more… and while you're at it, check out our expecting twins classes and twin parent coaching services.
Where is the best place to buy maternity clothes?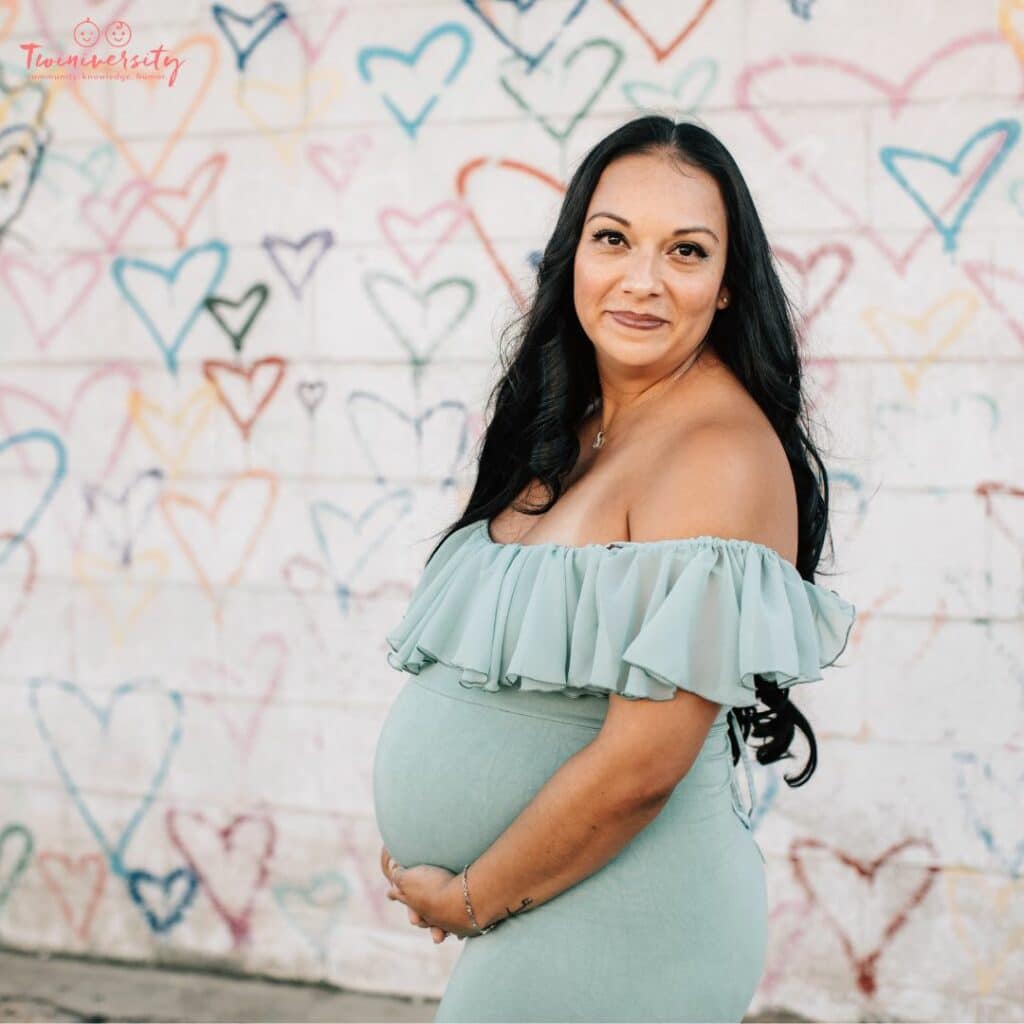 Are you looking for the best maternity wardrobe right now? We asked our Twiniversity fans where they are buying the best maternity clothes including a maternity baby shower dress and as always, you gave us the inside scoop. Make sure you check out these places when you're looking for cute maternity clothes.
Old Navy– Many pregnant women swear by their selection and their prices. They seem to make many of their maternity choices with comfort in mind. For that reason, this one is a Twiniversity favorite.
H&M– For affordability, you can't really go wrong here. This store is known for its low prices and cute styles and their maternity section is no exception. H&M is another Twiniversity mom go-to.
Motherhood– I must say, this store has come a long way in the 13 years since I was pregnant. The clothes are just adorable and their prices seem very reasonable. They often have a wide sale selection. Who doesn't love a great deal?
Pink Blush– Again, buying from an online retailer can be a bit unnerving. However, we have several Twiniversity fans who have raved about thier clothes and their prices. According to their website they have a pretty standard return policy. Within 30 days they will refund you and if you get it postmarked within 10 days of your delivery, they will even pay for your return shipping.
Target– Ah, Target. My old go-to. Wanna go grab a latte and wander the aisles looking at picture frames? Feel like looking for the perfect maternity baby shower dress and swinging by the clearance rack on your way? Target is the ultimate superstore for many of your needs, so it should come as no surprise that they are a fan favorite for maternity wear as well.
When should you have a babyshower?
For a typical pregnancy, you might hear that 4-6 weeks prior to your due date is optimal for having your baby shower. With twins you might want to push that date up by a bit to be on the safe side. Of course, what type of twins you are having may give you some better direction, but plan a bit on the early side either way.
We recommend you have your baby shower by 31 weeks. Let's be honest with ourselves ladies, none of us are really wanting to do much after that point anyway. You may find you are just too uncomfortable to enjoy your baby shower at 33 weeks. You may find yourself on bedrest at 35 weeks.
Plan ahead and have your shower a bit early so you can fully participate in all the fun. Throw on some cute maternity leggings or a maternity baby shower dress and have a blast celebrating you and your twins!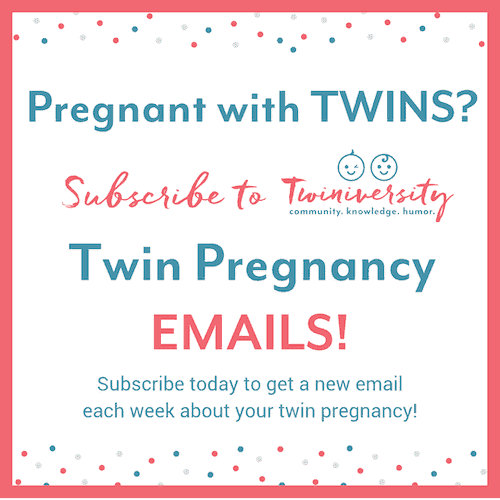 Want to get weekly emails about your twin pregnancy? Sign up for the Twiniversity email list! Subscribe today to get emails about giveaways, events, weekly article roundups, and more! We'll be sending you a weekly twin pregnancy email to keep you on track with your pregnancy to-do list! Click here to learn more… and while you're at it, check out our expecting twins classes and personal twin parent coaching services.
What is the best maternity baby shower dress?
We feel like this may be a personal choice for many people. First, you need to decide which aspect of a maternity baby shower dress is most important to you. Some women choose style over comfort or cost. Some choose cost over style.
More commonly, however, a pregnant woman will choose an affordable option that also looks good and feels good, especially for your baby shower. What better way to retain comfort and style while keeping price in mind than a super fun maternity baby shower dress?
Check some of these out for some great ideas.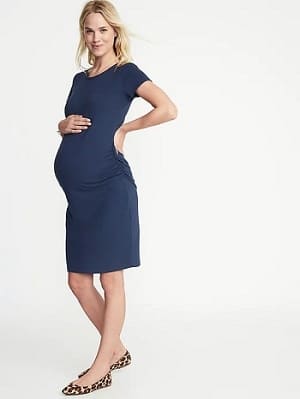 Old Navy maternity baby shower dress
This little bodycon dress is so cute and the claims are that the material is incredibly comfortable. The flattering style is made even more amazing because of the great price. It is listed at only $35 and we all know Old Navy is known for fantastic sales. Get this dress here!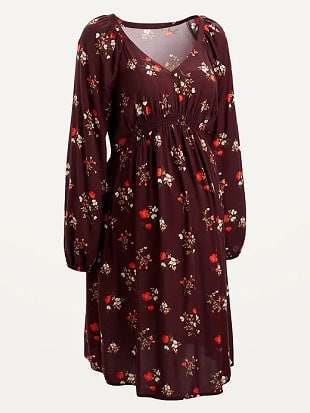 Flowy maternity baby shower dress
If you're looking for an Old Navy find that might be a little more flowy and conservative, check out this one. It is only $45 and comes in maternity sizes small to XXL. Get one here.
H&M knit maternity dress
The decorative collar and button detail makes this a cute choice for a maternity baby shower dress. Check it out for $40 here.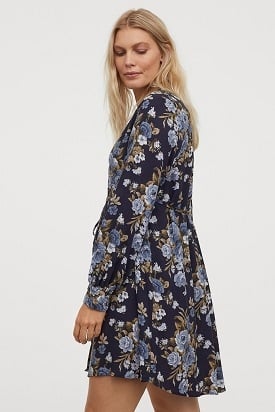 H&M floral print dress
Here's another cute one from H&M. Wouldn't this be a perfect maternity baby shower dress? Pair it with boots, flats, or even sandals. Check this one out for just $30 here!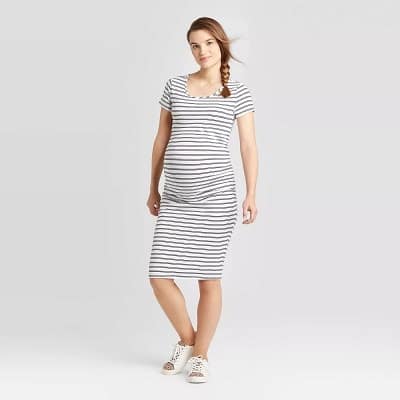 Target maternity baby shower dress
Check out this cute little dress. It would make a great maternity baby shower dress. It comes in 11 different prints and in sizes XS to XXL. Get one (or 11) of them here for only $25!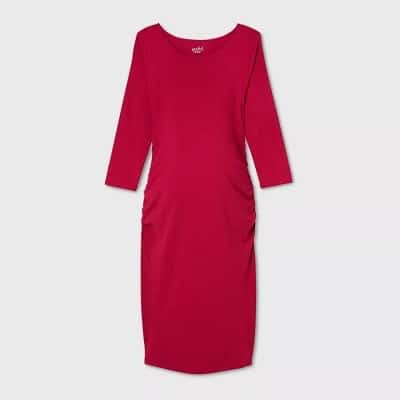 3/4 sleeve tee shirt dress
If you're looking for comfort you can dress up a bit, look no further. This comes in 8 different colors and prints and sizes XS to XXL. You can easily choose strappy sandals and a few accessories to dress this one up quite a bit. Get one here for $25.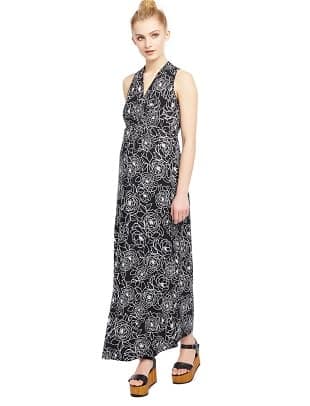 Babydoll maxi dress
Motherhood Maternity has a whole section of maternity baby shower dress ideas. This amazing maxi dress might be the perfect fir for you, and your budget. It is only $45 and such a fun floral print. It comes in L and XL. Get one here!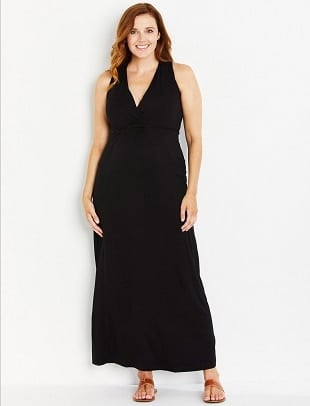 Sleeveless maxi dress
I can't be the only one who loves the idea of a maxi maternity baby shower dress. Well, here's another cute one. It comes in 3 different colors and in sizes XS to XL. Get yours for just $45 today!
With so many different types of maternity baby shower dress ideas to choose from, how will you get the perfect one for your special day? Just go with what you feel best in and maybe buy an extra or 2 just for the fun of it.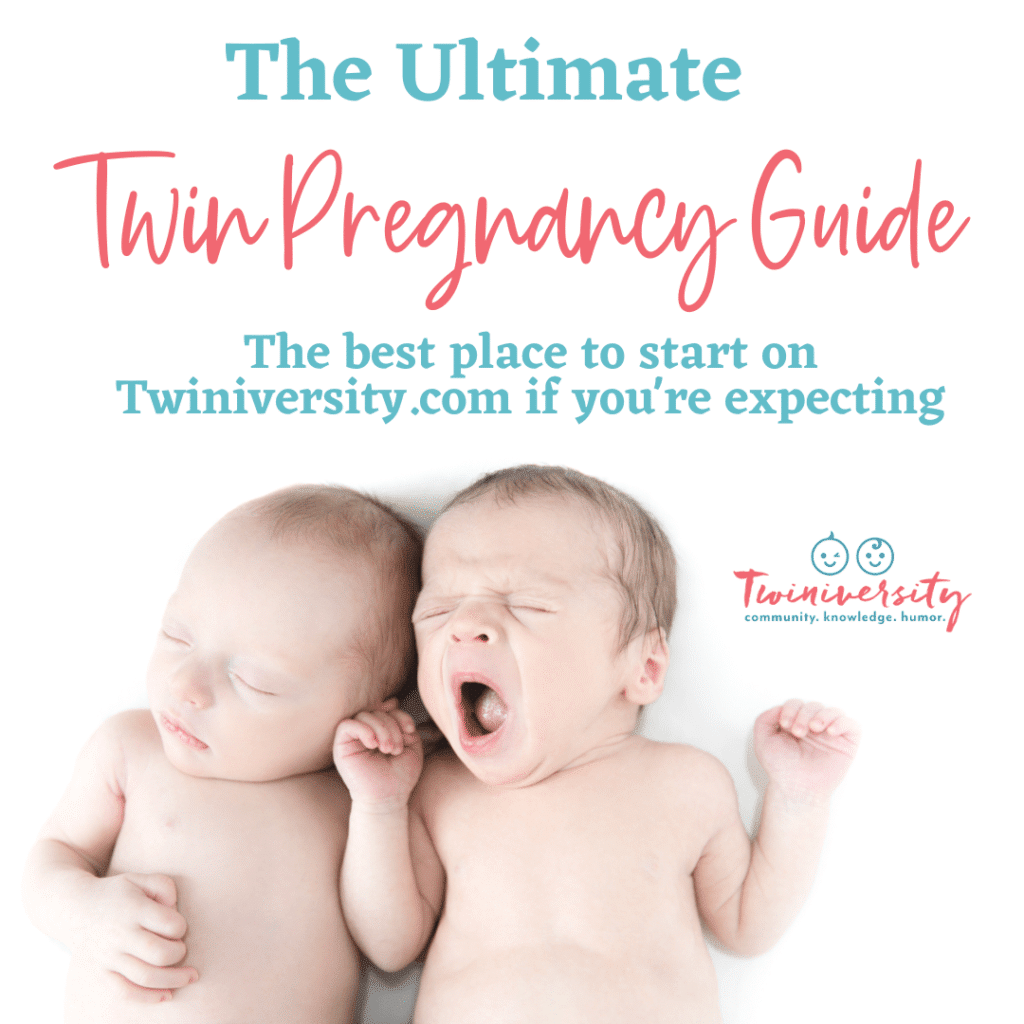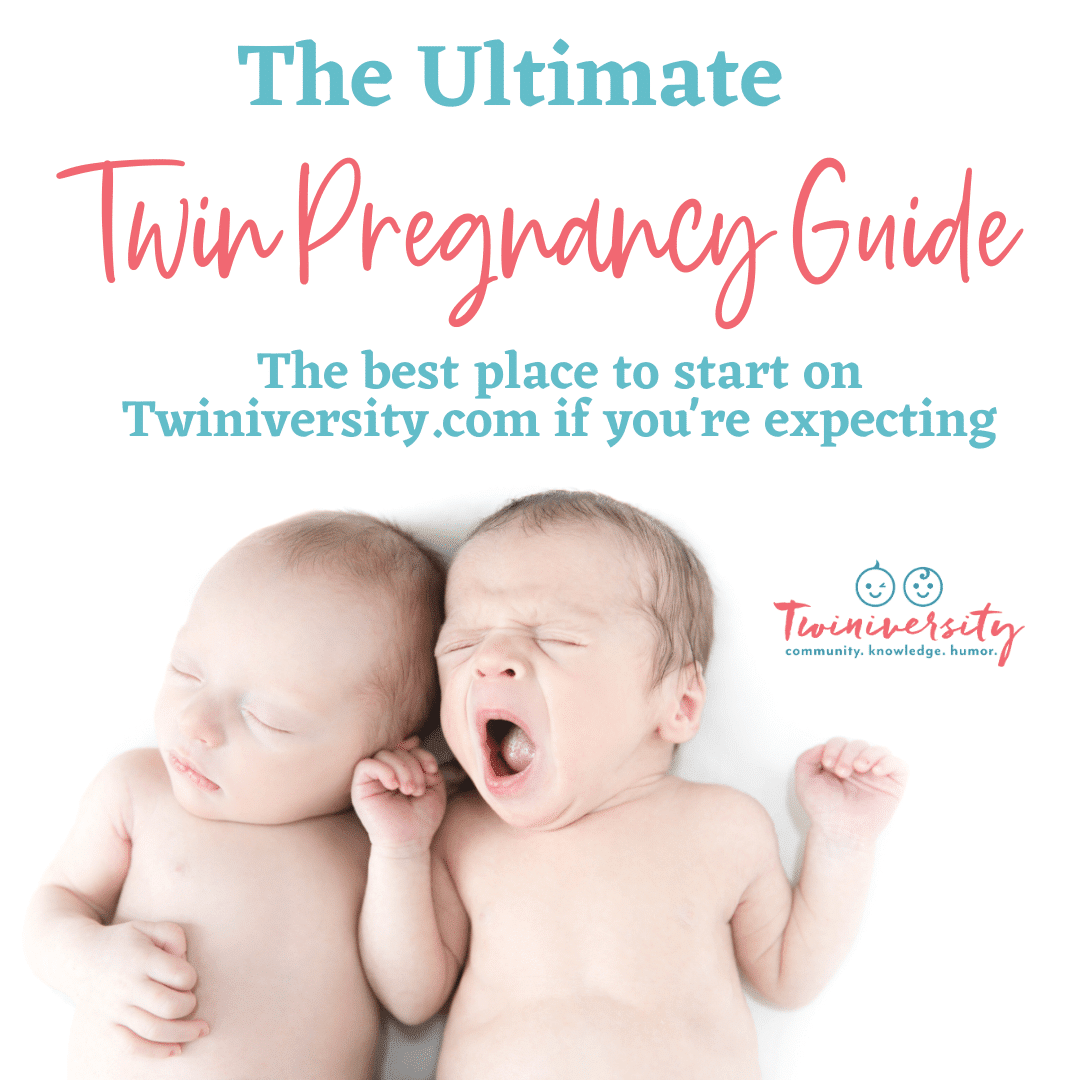 Pregnant with twins and not sure where to start? Visit the Ultimate Twin Pregnancy Guide to find all the top articles and resources to get you ready for twins. While you're at it, check out our expecting twin classes and Twiniversity shop!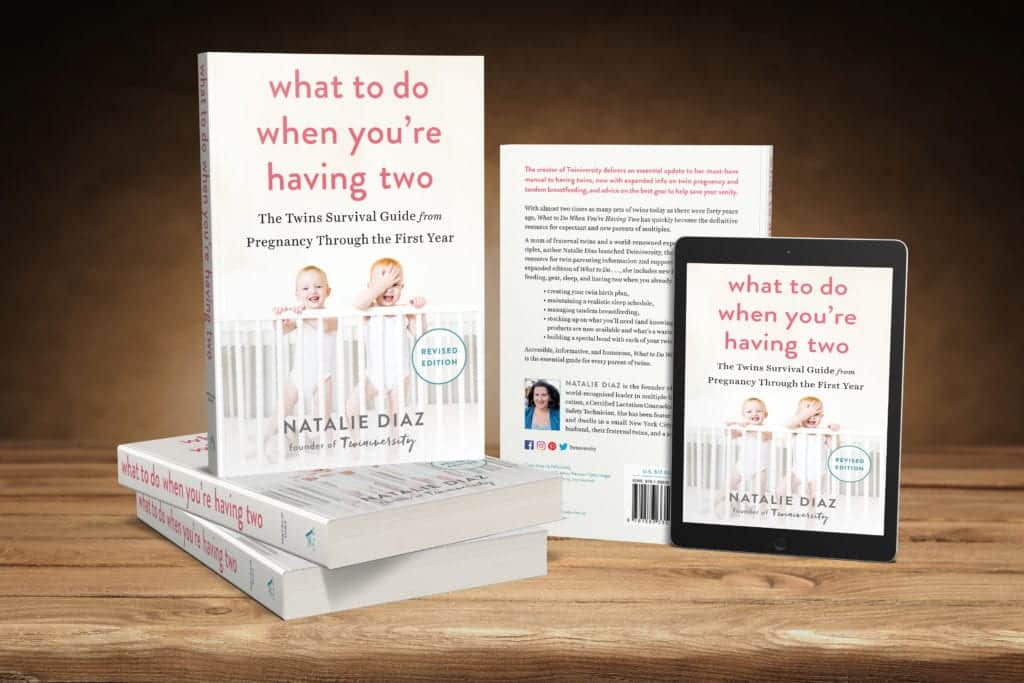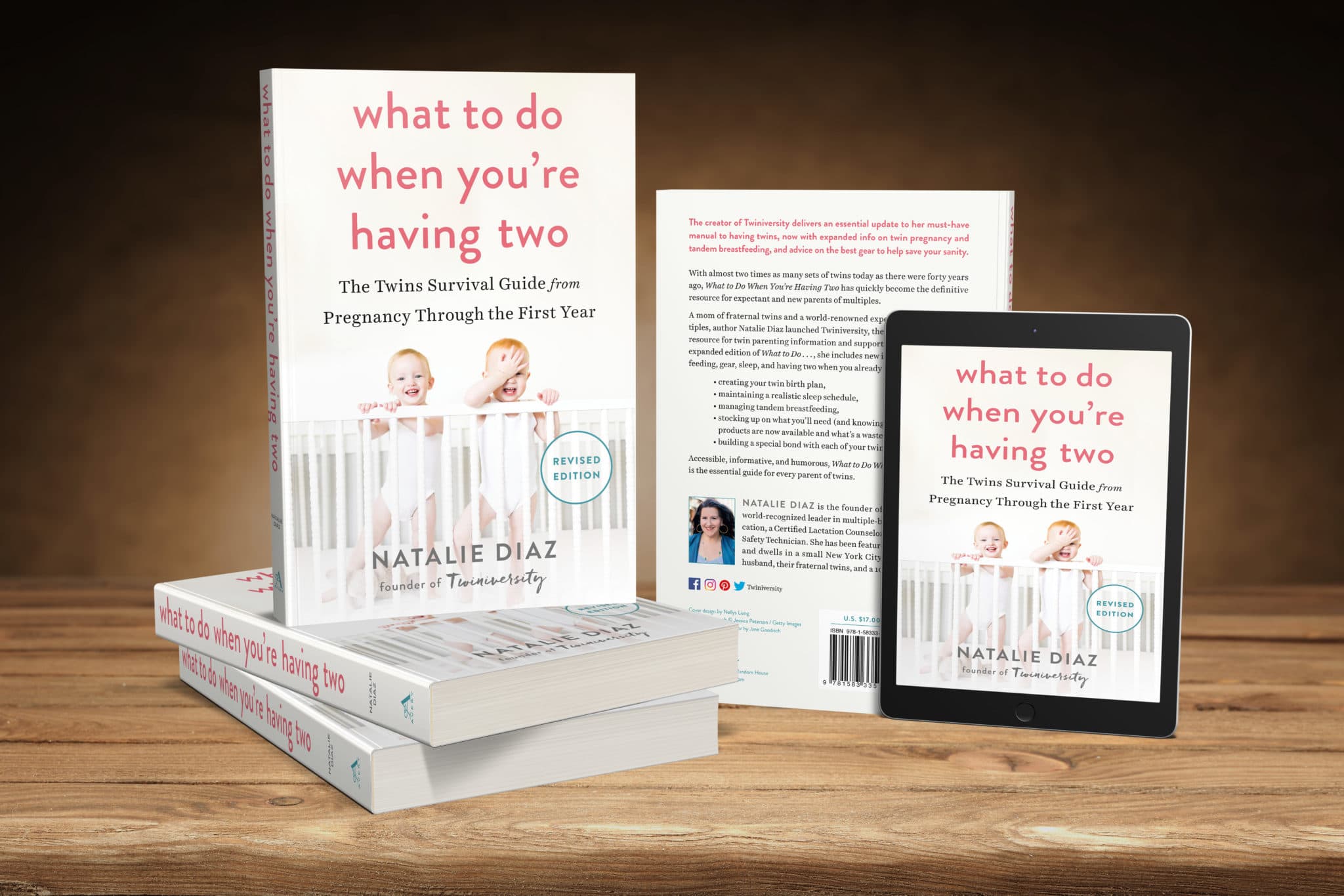 In What to Do When You're Having Two: The Twins Survival Guide from Pregnancy Through the First Year, national twins guru and founder of Twiniversity (and twin mom herself!) Natalie Diaz provides a no-holds-barred resource about life with twins, from pregnancy and birth all the way through your duo's first year of life. BUY NOW