This week on the Twiniversity Podcast Nat chats with Amanda Blankenship about learning at 25 weeks gestation that her mo/di identical twins had Twin to Twin Transfusion Syndrome (TTTS) in utero and needed emergency laser ablation surgery. Twin to Twin Transfusion Syndrome is a rare condition that can occur when abnormal blood vessel connections form in the twins' shared placenta, creating an uneven blood flow between the babies.
This episode is sponsored by Dr. Brown's.
Are you struggling with your own Twin to Twin Transfusion Syndrome experience? Read about coping with TTTS here.
Visit the Twiniversity Etsy Shop
Got Alexa? Just say "Alexa, play the Twiniversity Podcast" to listen to the most recent episode of our podcast.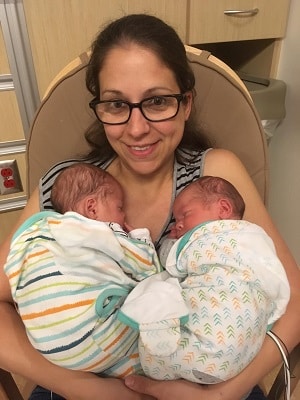 Subscribe for FREE to our other podcast, the Twins Tale Podcast, giving you an inside look at feeding schedules, sleep struggles, and all the highs and lows of raising twins from birth to college age.
Take a class! Twiniversity offers online expecting twins classes, a breastfeeding twins class, and a baby safety class including CPR, first aid, car seat safety, and childproofing. Click here to check out our online classes.
Click below to stream the podcast directly on this post, or click here to subscribe and download to your phone on iTunes. Please consider leaving us a review on Apple Podcasts to help other twin parents find us!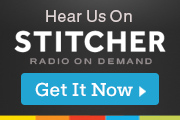 My Twin to Twin Transfusion Syndrome Experience | Twin Mom Amanda Blankenship
---
Need more support? Start your Twiniversity Membership today here.
Amanda Blankenship is the mother of 3 boys, 21-month-old Identical twin boys, and a 3.5-year-old boy. She is a registered nurse in Southern California, working on a busy medical-surgical floor.
Proper Care for Your Identical Twin Pregnancy
How to Cope with a TTTS Diagnosis
Twin to Twin: From High-Risk Pregnancy to Happy Family, a memoir about a TTTS experience by Twiniversity MoM Squad member Crystal Duffy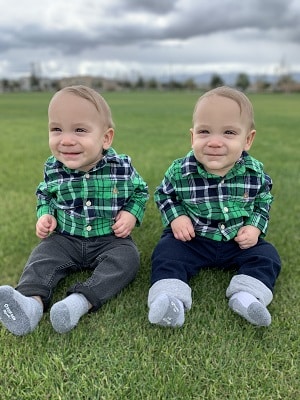 Top 3 pieces of advice for other parents of twins
Make sure you get a playpen for the living room. I never thought I would use it or need it, and now 2 years later we still use it daily. Currently as a block area, but definitely as a safe space for the twins or my toddler (or me to fold laundry).
No matter how independent and organized you are, take help when it is offered, in any form. The importance of sleep to your mental health cannot be overstated and there is no shame in letting people love you and give you a break or an extra set of hands.
Everyone says it because it's true, try to keep them on the same schedule as much as possible. It doesn't mean they are the same baby, it just means there is one of you and two of them (you're outnumbered).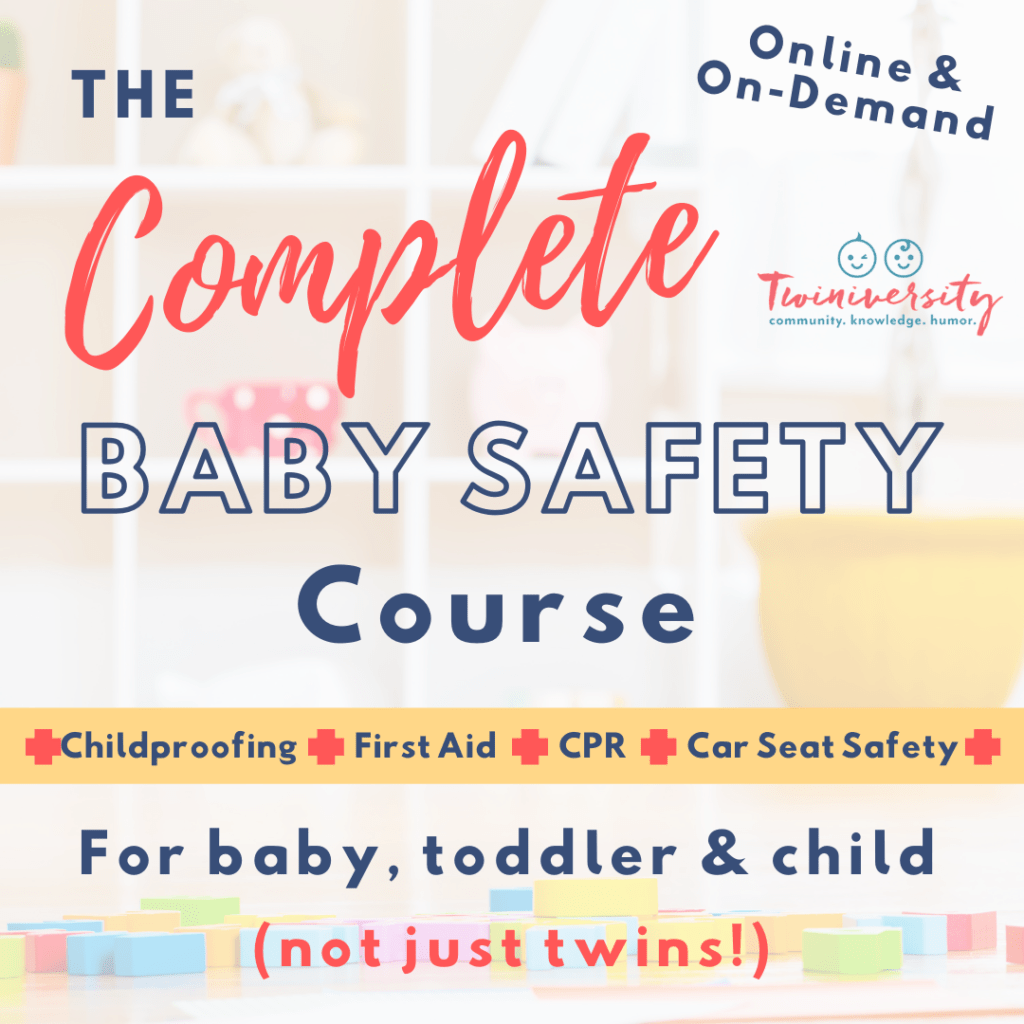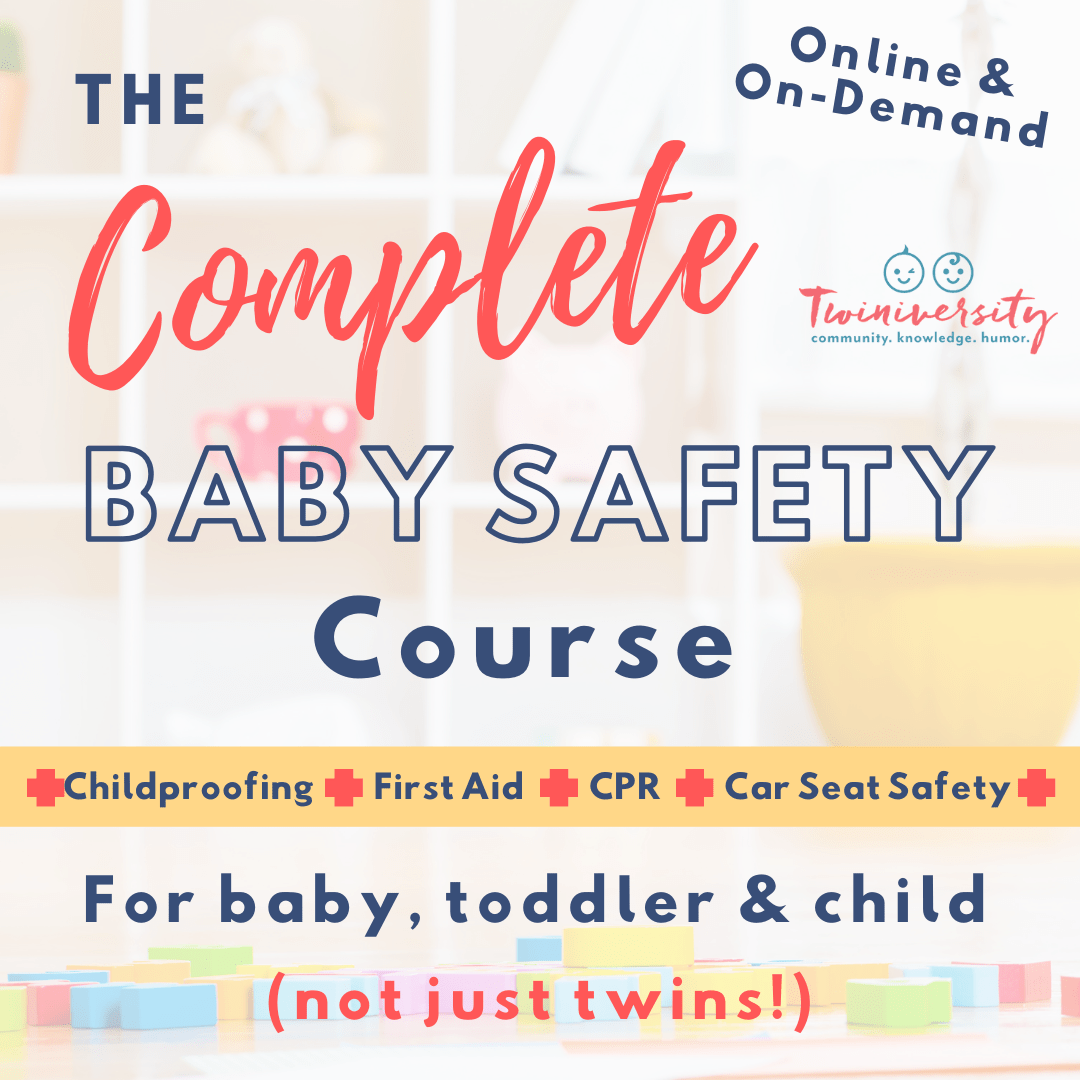 Need some baby safety training? Take the Twiniversity Complete Baby Safety course, offered on-demand. Includes video modules on infant, toddler, and child CPR, first aid, and common medical ailments, plus car seat installation and safety and childproofing your home. Click here to learn more!
Top 3 things you'd like our listeners to take away after listening to your story
Preemie time = bonus time. They arrived earlier than expected so do the best you can and give yourself some grace. They aren't going to remember this anyway, so don't be hard on yourself!
Don't expect that anything with two babies will be the same as anything with one baby. You will feel guilty about not having as much one-on-one time to devote to each, or downtime to just play and cuddle. It's going to feel like an assembly line and groundhog day for the first year, but if they are loved and safe you are doing a great job.
You know yourself better than anyone. If you aren't okay don't hesitate to speak up and take the steps needed to get help. There are so many resources for help, but if no one knows you are struggling no one can help you.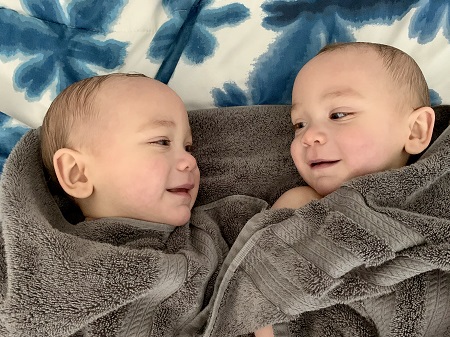 MEMBERSHIP
Sign up today for a Twiniversity Membership! Choose from 2 levels starting at $6.99/month to connect with other parents of twins in a monthly Zoom twin club, build your twin parenting community in our private Facebook group, and expand your twin parent knowledge with our video learner library. Click here for details.
FIRST YEAR WITH TWINS
Are your twins in their first year? Check out our free First Year with Twins resource to learn tips, advice, and ideas for getting through your first year with twins!
BABY SAFETY COURSE
Offered on-demand, the Complete Baby Safety Course includes 30 instructional videos on infant, toddler, and child CPR, a variety of first aid techniques you may need with kids, a full explanation about different kinds of car seats and how to install them, and a room-by-room description of how to best childproof your home. Click here for details.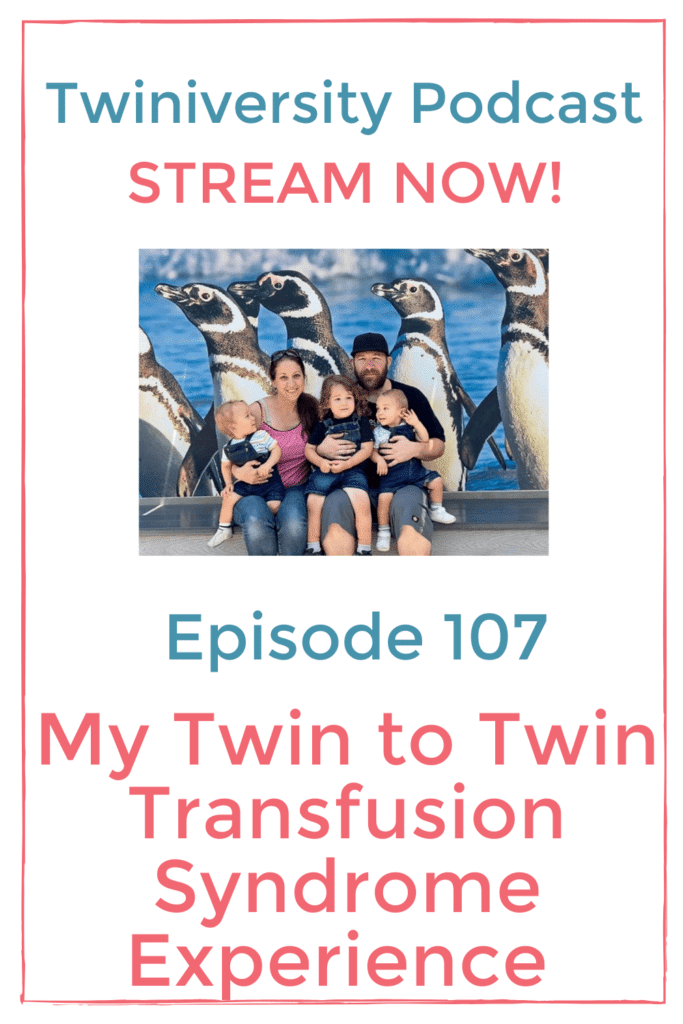 ---
Expecting twins or know someone who is? Don't miss out on our LIVE Online Expecting Twins Class
Contact Us
EMAIL community@Twiniversity.com
VISIT Twiniversity.com for tons of free twin tips!
FOLLOW us on Facebook, Instagram, Pinterest, YouTube, and Twitter.
SUBSCRIBE to our email newsletter!
Sign up for our mentorship program (whether you NEED a mentor or want to BE a mentor!)