Have you been diagnosed with placenta previa? Learn all about this potentially serious condition and how it can be managed with medical care.
All content on this Website, including medical opinion and any other health-related information, is for informational purposes only and should not be considered to be a specific diagnosis or treatment plan for any individual situation. Use of this site and the information contained herein does not create a doctor-patient relationship. Always seek the direct advice of your own doctor in connection with any questions or issues you may have regarding your own health or the health of others.
With all the excitement and anticipation of the arrival of your bundle (or bundles) of joy, receiving the diagnosis of placenta previa can be a very shocking, frustrating, and even frightening experience. Unfortunately, not all placentas attach in the right spot.
We asked our community about their experiences with the condition and here is what we learned.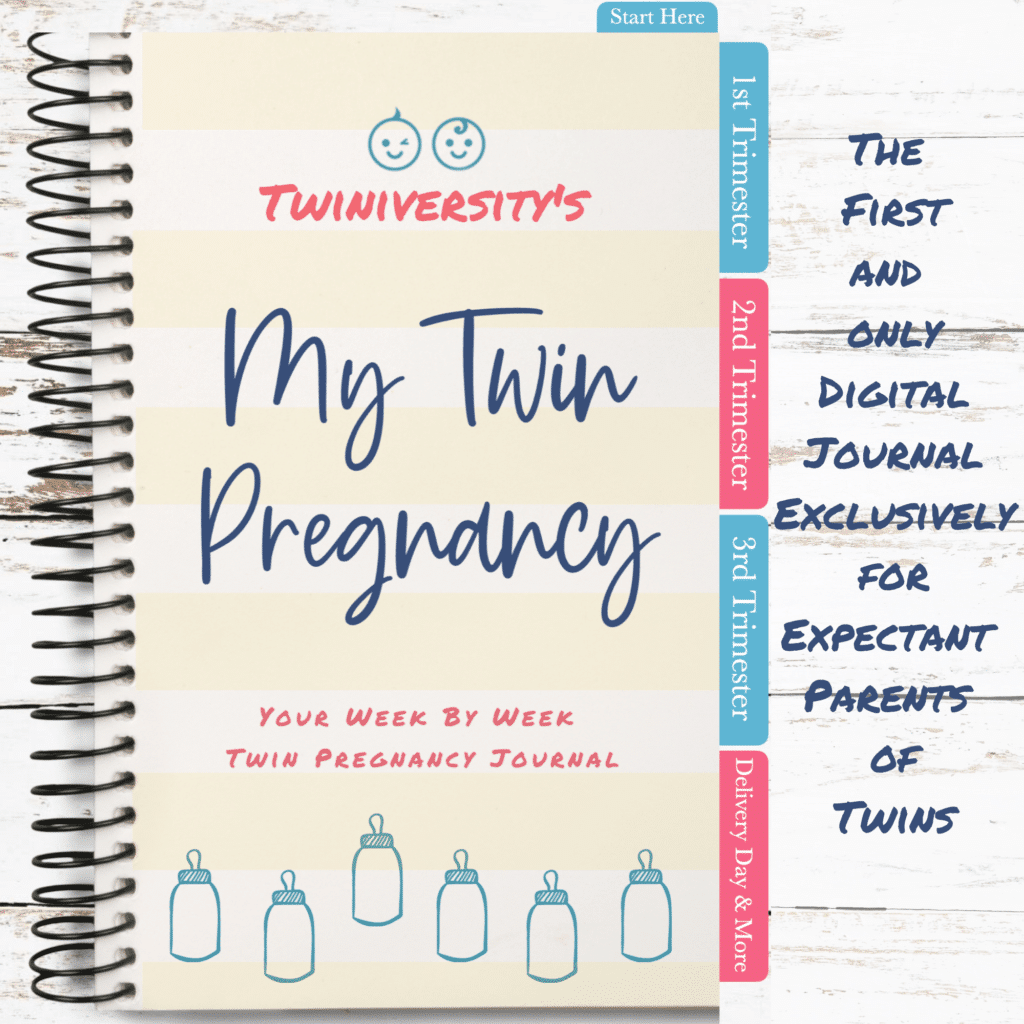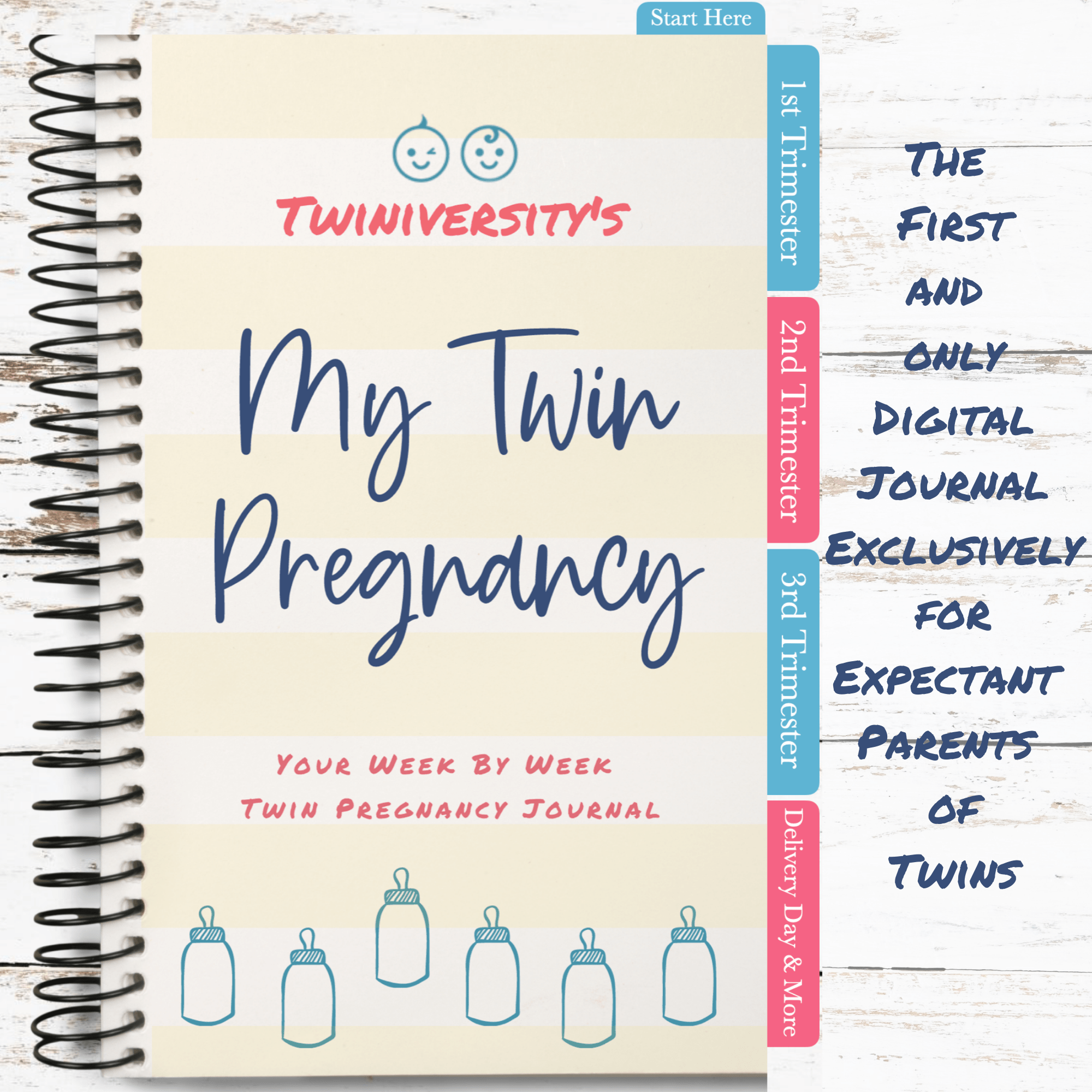 Our new digital twin pregnancy journal is up for sale on the Twiniversity Etsy store! This is the first and only digital journal exclusively for twin pregnancy. It's the perfect way to record your precious twin pregnancy memories to cherish for years to come. Click here to learn more… and while you're at it, check out our expecting twins classes and Twiniversity Shop!
"Monitoring a lot more, did chiropractic care and it moved in time for a vaginal delivery." Adina L. says of her singleton pregnancy.
"I was on bedrest for about 3 weeks and then it resolved itself around 19 weeks." Says Stacy R. of her twin pregnancy.
"It followed SCH, heavy bleeding, and then vasa previa. I was put on bed rest at just 13 weeks." Avnik says
"Mine corrected itself by 16 weeks and my twins were born at 36 weeks vaginally with no health problems." Tina C.
"I bled a lot. I was on bedrest from 18 weeks until 34 weeks and then it magically moved." Natalie B.
"Had it with my singleton and it resolved at 31 weeks." Kayla says of her own twin pregnancy.
"I was on bed rest from placenta previa for 10 weeks, from 18 to 28 weeks." Jessica J.
Clearly, this is something that typically resolves itself, so all hope of having a "normal" delivery is not lost upon receiving a placenta previa diagnosis.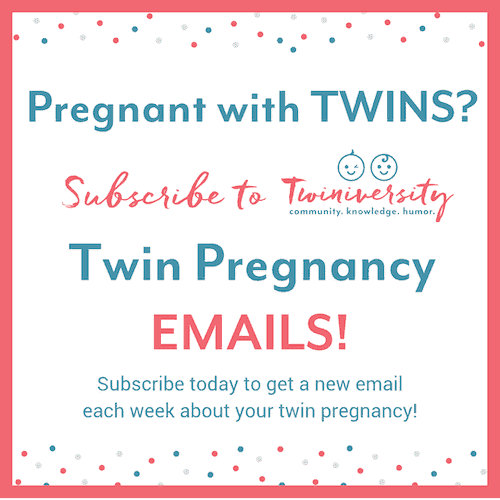 Want to get weekly emails about your twin pregnancy? Sign up for the Twiniversity email list! Subscribe today to get emails about giveaways, events, weekly article roundups, and more! We'll be sending you a weekly twin pregnancy email to keep you on track with your pregnancy to-do list! Click here to learn more… and while you're at it, check out our expecting twins classes and personal twin parent coaching services.
What is placenta previa?
Placenta Previa is a condition where the placenta attaches low in the uterus and partially or completely covers the cervix. This can cause the placenta to separate from the uterine wall as the cervix begins to dilate, causing severe bleeding during pregnancy and delivery.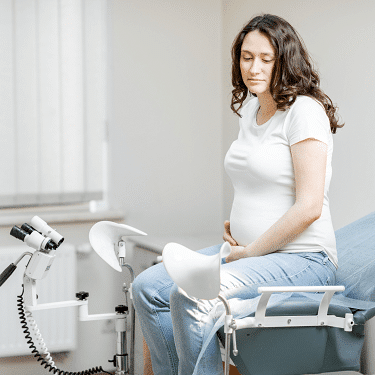 Is placenta previa harmful to the baby?
Placenta previa can cause severe, possibly life-threatening vaginal bleeding during pregnancy and labor. Severe bleeding may prompt preterm delivery. Preterm birth is linked to lower birth weight, breathing difficulties, underdeveloped organs, and vision problems. According to www.mayoclinic.org, children who are born prematurely also have a higher risk of cerebral palsy, learning disabilities, and behavioral problems.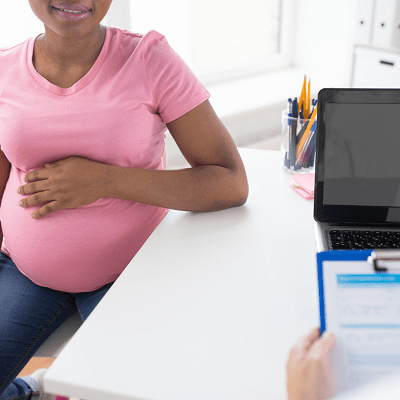 How do you cure placenta previa?
Unfortunately, there is no way to prevent placenta previa, and no surgical or medical procedure can correct or cure the condition. We as women have absolutely no control over where the placenta attaches to the uterus. If diagnosed early in your pregnancy, the condition could very possibly resolve itself. As the uterus grows in the third trimester, the placenta will move up and away from the cervix. However, the more the placenta covers the cervix and the later in the pregnancy that it remains over the cervix, the less likely it is to resolve.
Why does placenta previa occur?
The exact cause of placenta previa is unknown. There are a number of risk factors that may make you more susceptible to it. If you are 35 years of age or older, have scarring on your uterus (including scarring resulting from cesarean deliveries), are carrying more than one fetus, have previously had placenta previa, or have had previous pregnancies you may have elevated risk.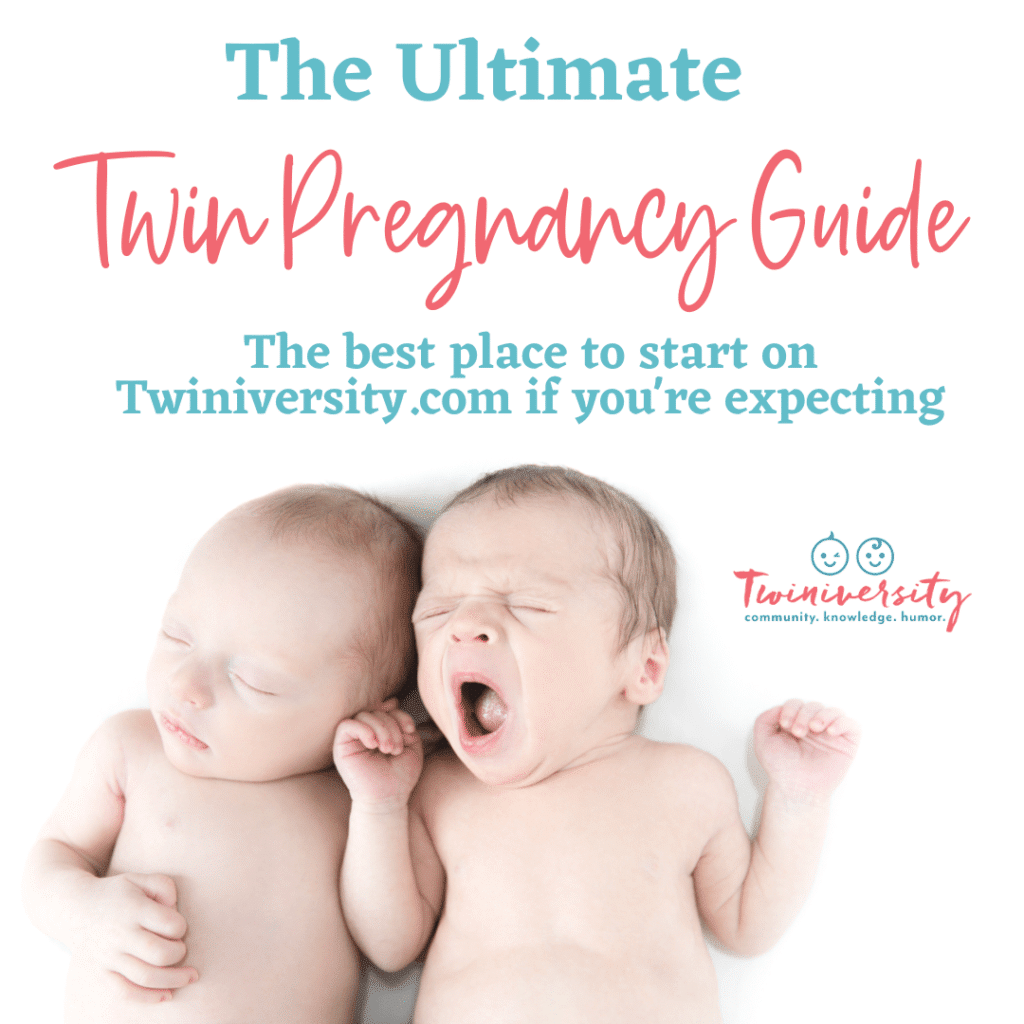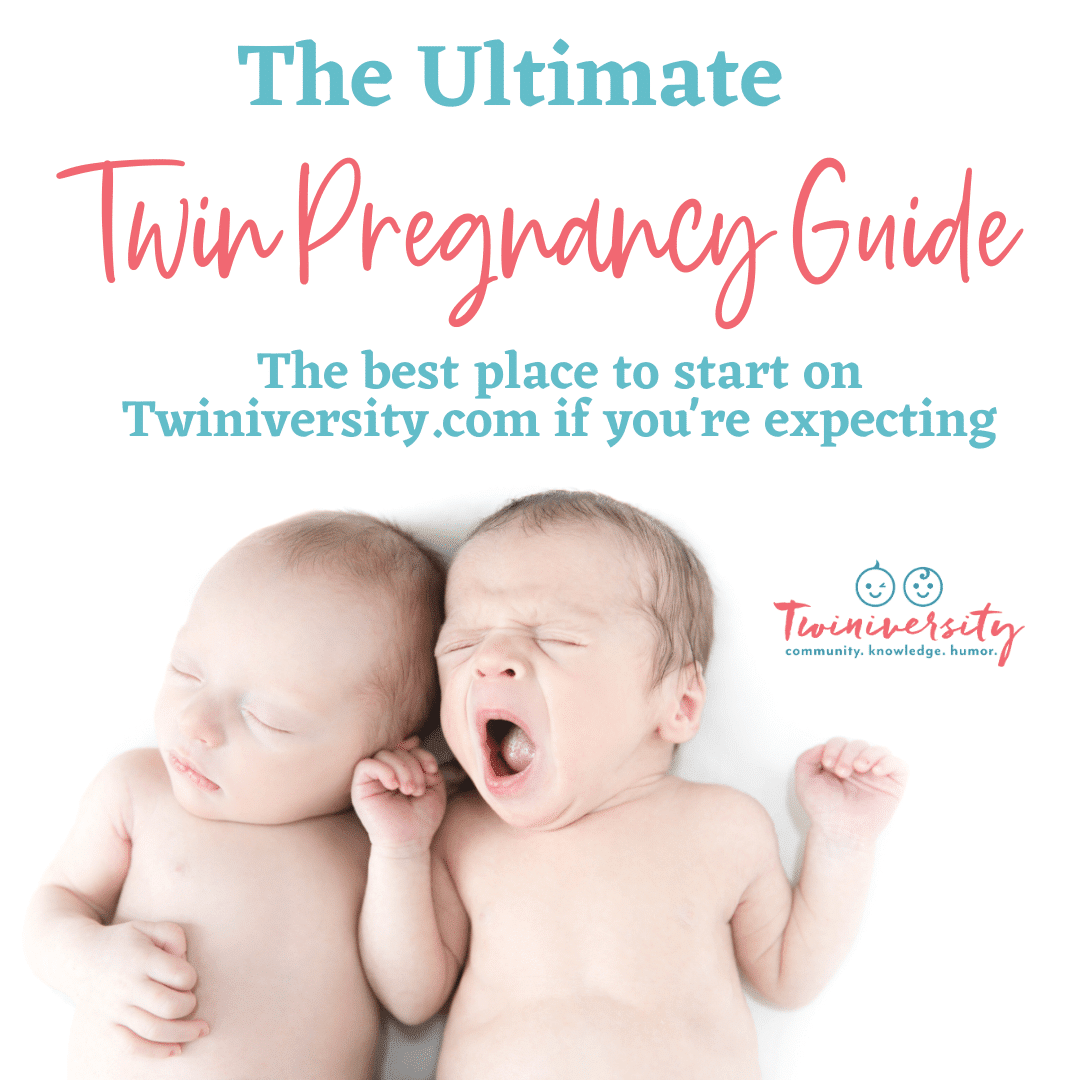 Pregnant with twins and not sure where to start? Visit the Ultimate Twin Pregnancy Guide to find all the top articles and resources to get you ready for twins. While you're at it, check out our expecting twin classes and Twiniversity shop!
Does placenta previa require bed rest?
Depending on the severity of the bleeding caused by placenta previa, you may be prescribed pelvic rest or bed rest. The goal is to get you as close to your due date as possible. Restricting activity, such as exercise or walking and standing for long periods of time can help with that.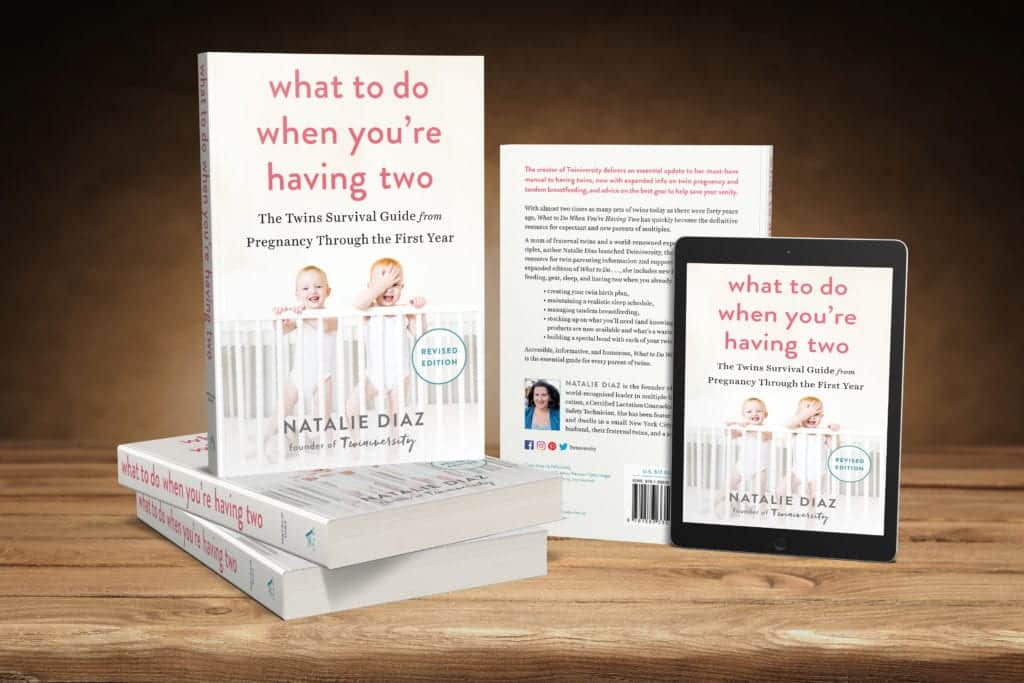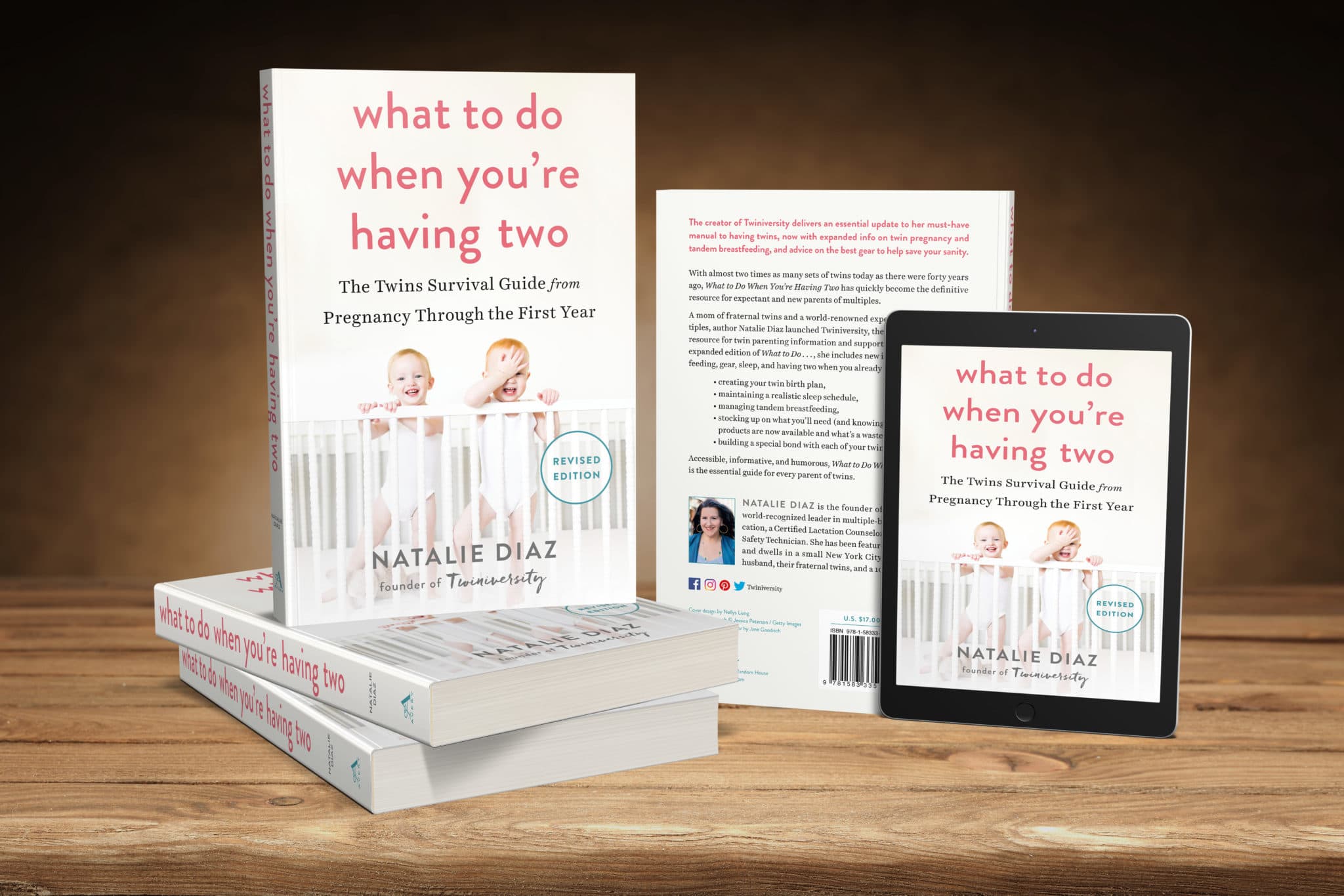 In What to Do When You're Having Two: The Twins Survival Guide from Pregnancy Through the First Year, national twins guru and founder of Twiniversity (and twin mom herself!) Natalie Diaz provides a no-holds-barred resource about life with twins, from pregnancy and birth all the way through your duo's first year of life. BUY NOW
Can placenta previa correct itself after 20 weeks?
According to the Mayo Clinic, placenta previa occurs in 1 out of 200 pregnancies. Depending on the type you have, there is a possibility of correction after 20 weeks. Both partial and marginal placenta previa will normally migrate away from the cervical opening as the pregnancy progresses. Unfortunately, if a complete placenta previa is still present later in pregnancy, it can cause serious bleeding and may mean that you'll need to deliver early. If you still have the condition when it's time to deliver your baby, you'll need to have a cesarean delivery.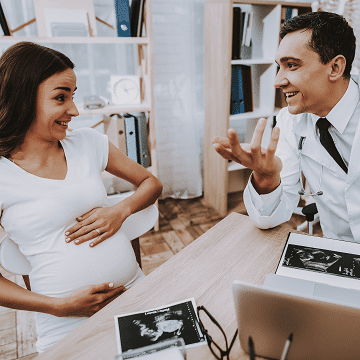 What week does placenta previa resolve?
Placenta positioning usually becomes corrects itself around 20 weeks. It is very common for the placenta to be low in the womb in early pregnancy. As your pregnancy continues and the uterus grows, it will pull the placenta up to the top of the womb.
What should you not do with placenta previa?
Bleeding during pregnancy is the most common symptom of placenta previa. Due to this, your physician will most likely recommend avoiding activities that can increase your risk of bleeding and that might cause contractions. These activities include sex, douching, running, squatting, jumping, and even discontinuing prenatal pelvic exams.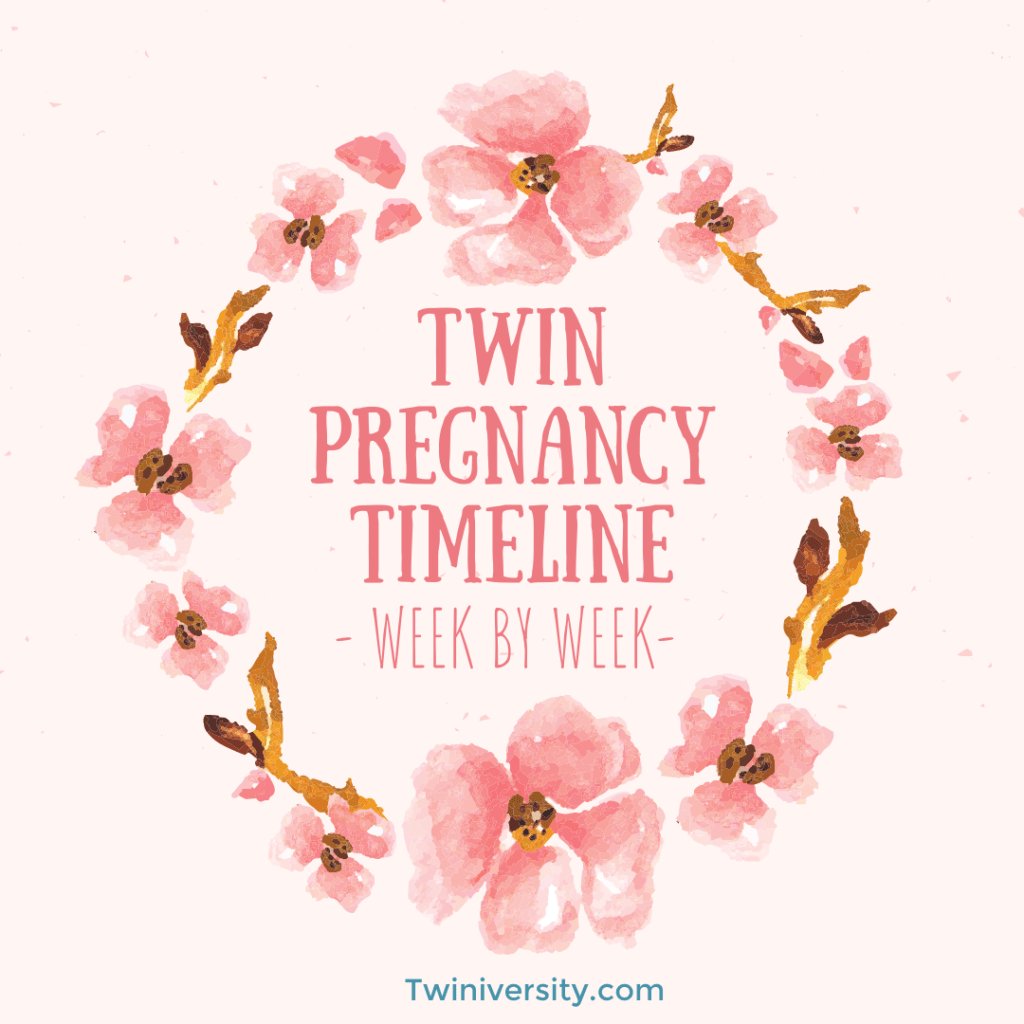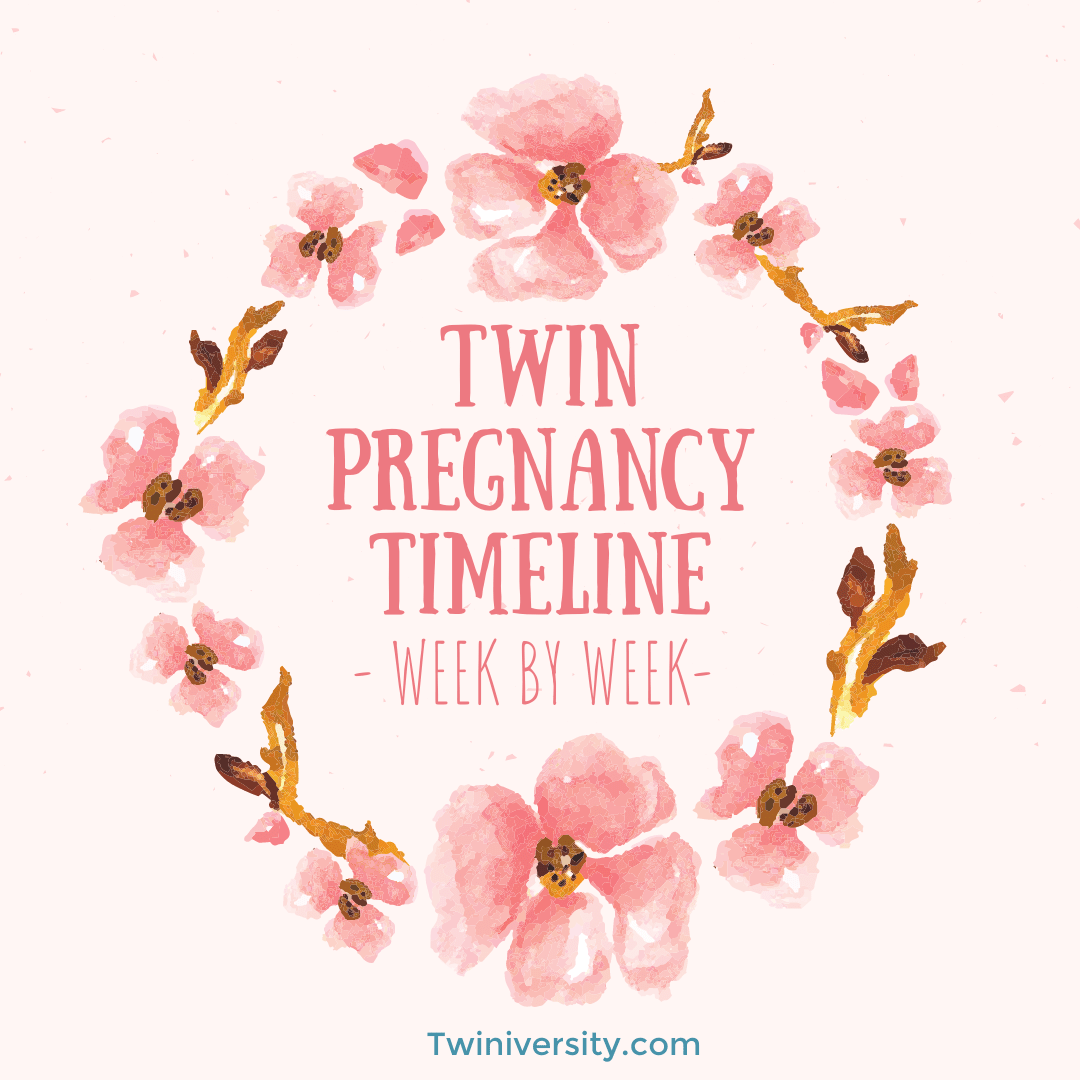 If you just heard that second heartbeat for the first time, or you know it's been two for a while, you need to read our twin pregnancy week by week timeline to help you learn what happens week by week with twins. Click here to learn more… and while you're at it, check out our expecting twins classes and twin parent coaching services.
How does placenta previa affect the mother?
If you have placenta previa, you might bleed throughout your pregnancy and during your delivery. When the bleeding is severe, you could hemorrhage, possibly resulting in the need for a blood transfusion. At that point, if your bleeding can't be controlled or your baby is in distress, you'll likely need an emergency C-section — even if the baby is premature. Once you have had placenta previa, you do have an increased risk of it being present in future pregnancies.
Although most cases are detected early and managed well — resulting in a healthy delivery, it is important to recognize the symptoms. Painless, bright red bleeding is the most common symptom. Cramping, and breech babies are often symptoms of placenta previa. If you are concerned you might have this serious condition, reach out to a medical professional and ask questions. Always seek medical help if bleeding occurs during pregnancy.
Recent Posts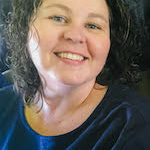 Amanda Hadley is a mom to a sassy 8-year-old, and 4-year-old wondrous monster twins. She is a mom first and a photographer and journalist second. She lives in Salt Lake City, Utah with her husband of 11 years. Amanda spends her days repeating cliches she was sure she would never say, such as "because I said so" and "stop licking that". She is an accomplished cartoon theme song repeater, has no idea what is happening in current events, and dreams of traveling to exotic places, alone. She enjoys hot cups of coffee, silence, and Atlanta Braves baseball.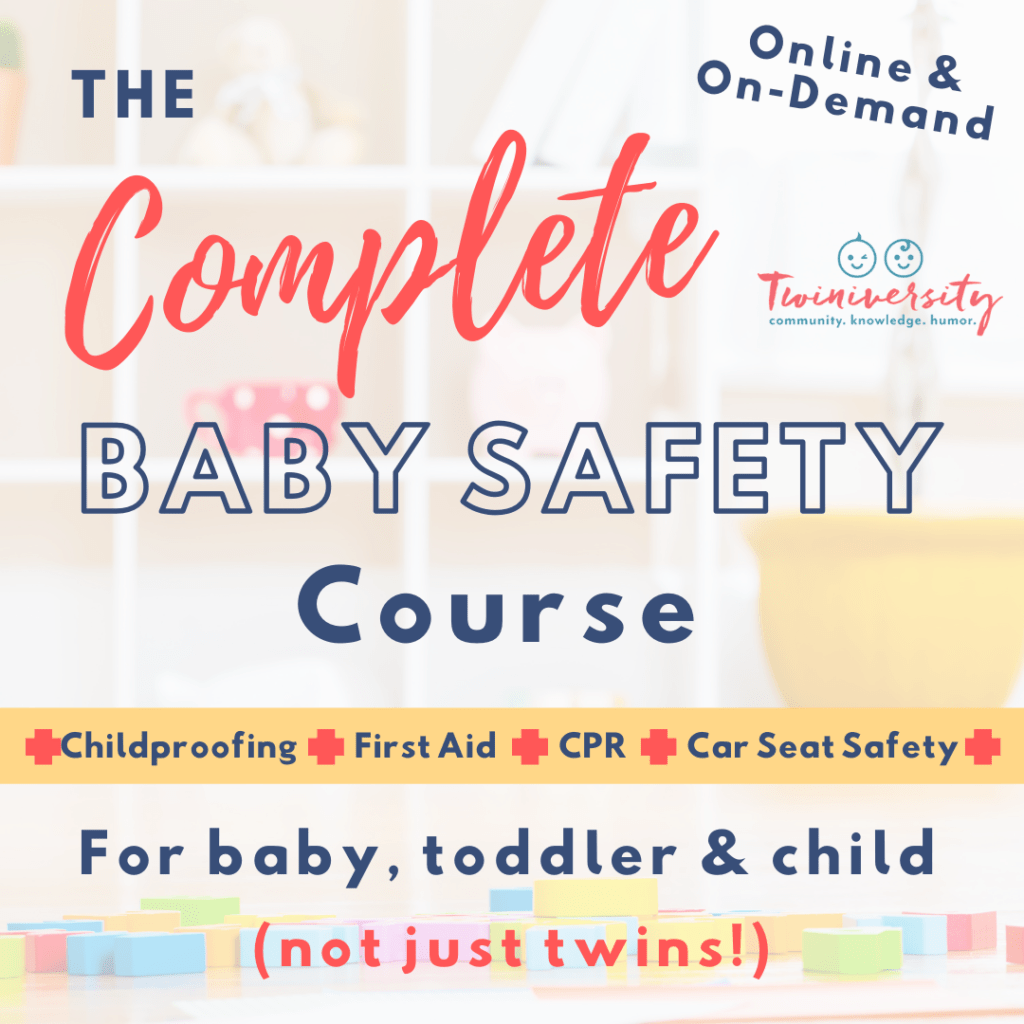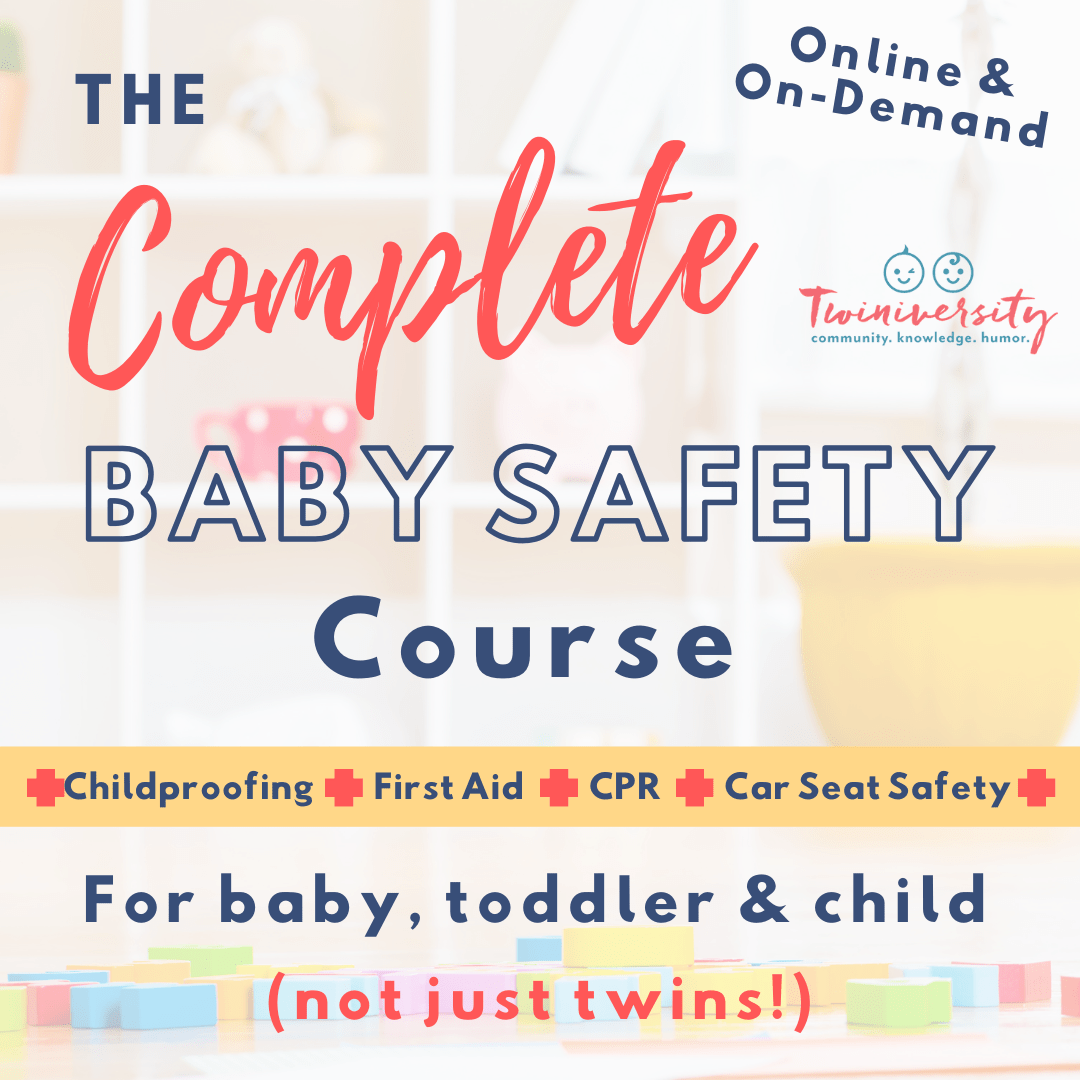 Need some baby safety training? Take the Twiniversity Complete Baby Safety course, offered on-demand. Includes video modules on infant, toddler, and child CPR, first aid, and common medical ailments, plus car seat installation and safety and childproofing your home. Click here to learn more!