What can you expect at 26 weeks pregnant with twins? We've compiled a list of common symptoms, to-do's this week, pregnancy tips, pregnancy concerns, questions to ask your doctor, advice from other pregnant moms of twins, and tons of other info below to help you through this week in your twins pregnancy. Enjoy!
Facebook | Instagram | YouTube | Twitter | Pinterest
⬅ 25 Weeks Pregnant with Twins 👶👶
👶👶 27 Weeks Pregnant with Twins ➡
---
26 Weeks Pregnant With Twins Video
---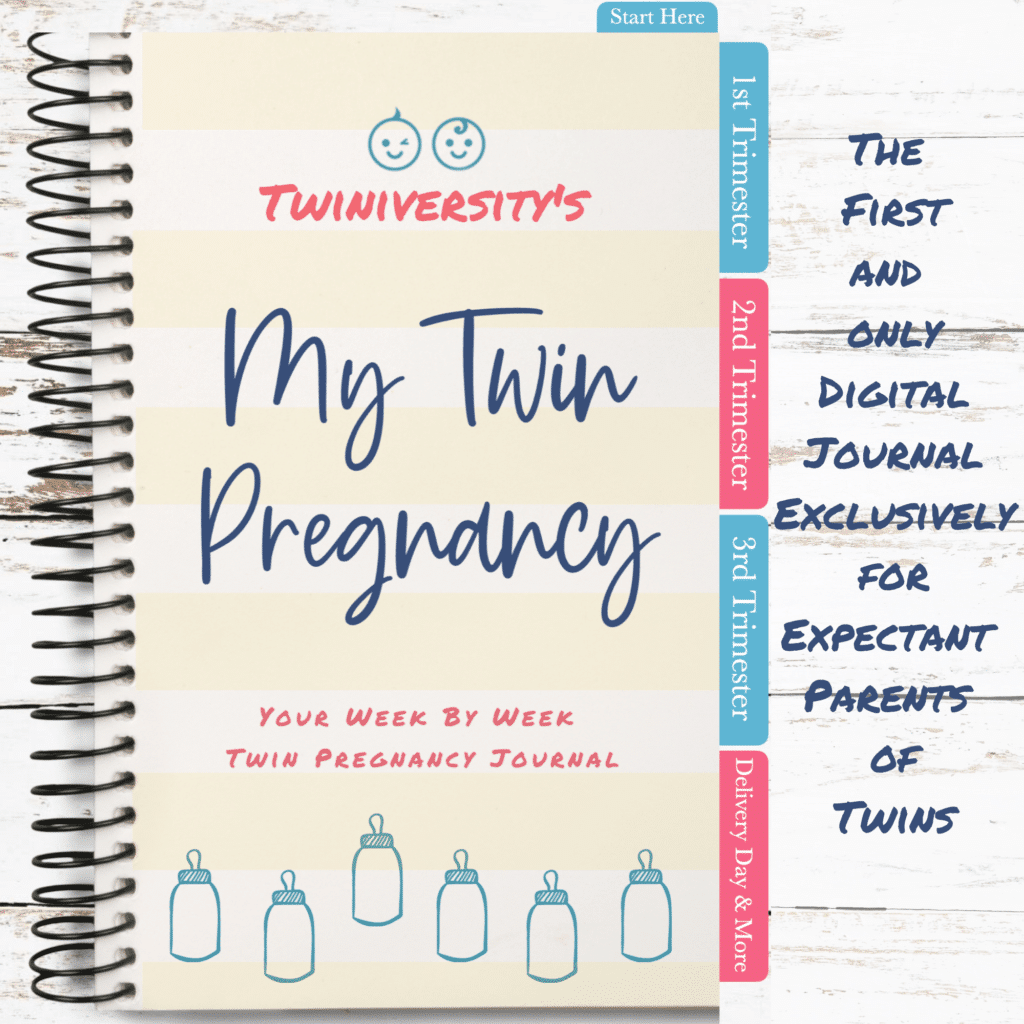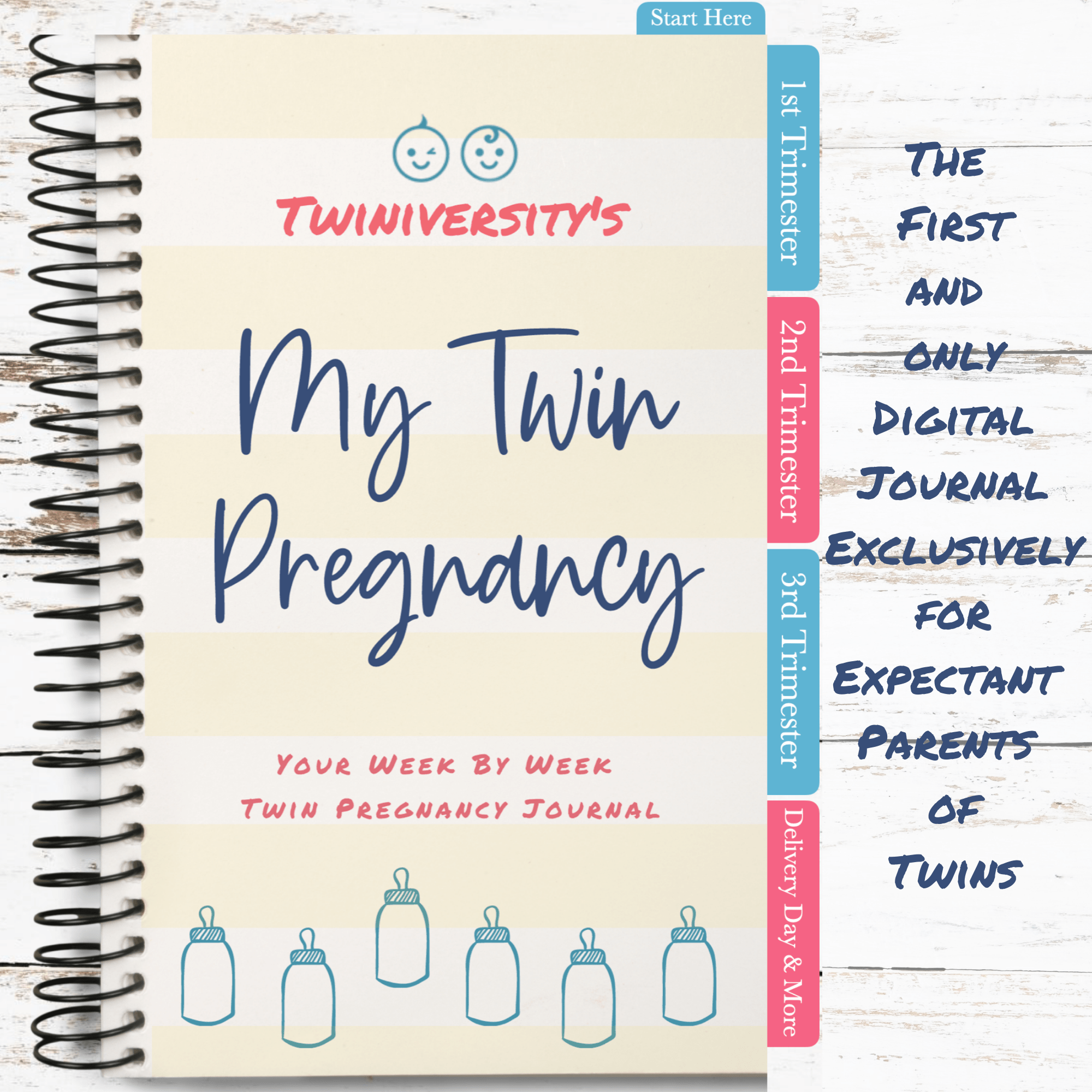 Our new digital twin pregnancy journal is up for sale on the Twiniversity Etsy store! This is the first and only digital journal exclusively for twin pregnancy. It's the perfect way to record your precious twin pregnancy memories to cherish for years to come. Click here to learn more… and while you're at it, check out our expecting twins classes and Twiniversity Shop!
---

What's Going On With Those Twinnies?
Median weight for dichorionic twins: 2lbs, 1oz

Median weight for monochorionic twins: 2lbs

Your twins are now inhaling and exhaling amniotic fluid, which helps develop their lungs. These breaths are good practice for that first breath of air at birth.

To-Do List
Attend a local twins club meeting. Here you will meet so many amazing moms that know exactly how you are feeling and can give you excellent advice, and some of them may even become lifelong friends. Twin clubs typically have meetups for new moms, family events, and resale events. If you have preemies, your twin club may have a closet of preemie clothes that you can borrow from and return later.
Start interviewing pediatricians. Ask around to local friends to find out who they love. Try to find a doctor that has twin experience because this will be very helpful as the years pass. You need to have a pediatrician in mind on delivery day because they will ask you who to contact once the babies are born in the hospital.
Assemble baby gear such as bouncers, swings, etc. that you'll need when the babies come home. Wouldn't it be nice to have it all ready the moment you need to use it?
Don't forget to pre-register at your hospital. This will save you a big headache and a lot of paperwork on delivery day. Give yourself at least 30 minutes for this phone call and have all of your insurance info handy.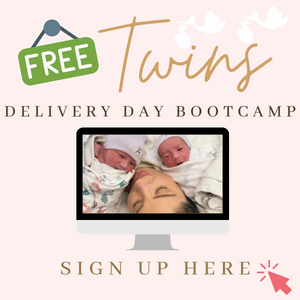 5 Tips for a Better 26th Week of Your Twin Pregnancy
Know your limitations

Stand up slowly and let your body adjust before walking

Avoid acidic foods at night

If you can't sleep, get up and do something, then try again to sleep

Sleep with multiple pillows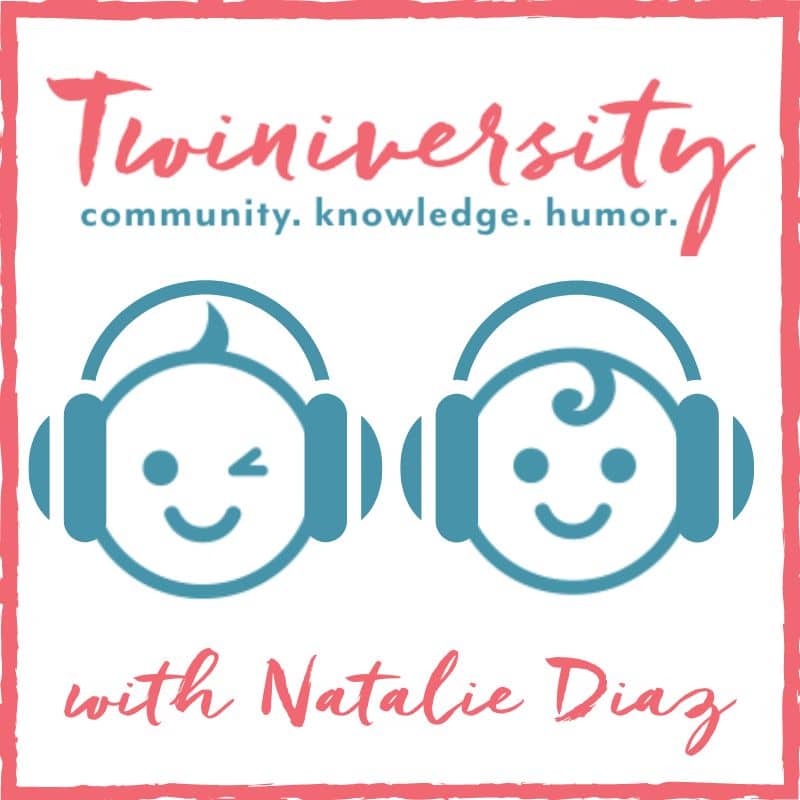 Got twins? Us too! The Twiniversity Podcast with Natalie Diaz was created BY parents of twins FOR parents of twins, from your pregnancy days through your twin's teenage years, this podcast covers it all. It's all about parenting twins, offering plenty of strategies for making life better, parenting hacks, and, of course, humor. We are laughing WITH you every step of the way.

Advice From Other Twin Moms
Let someone else put your shoes on, stay fit, don't lay on your back for long, eat lots of small healthy meals.

– Jennifer S., Weaverville, NC
Relax when you can. So far if I don't have to get up I just don't. At this point, not much choice — the uncomfortable aftermath isn't worth it.

– Holly A., Inglewood, CA
Make sure to verbally communicate your needs to your partner. If he/she doesn't know, they can't help!

– Elizabeth H., Atlanta, GA
Relax and breathe deeply. Your babies are doing well. It's just the mother in you worrying too much. Watch a comedy to get your spirits up.

– Mirela A., Folsom, CA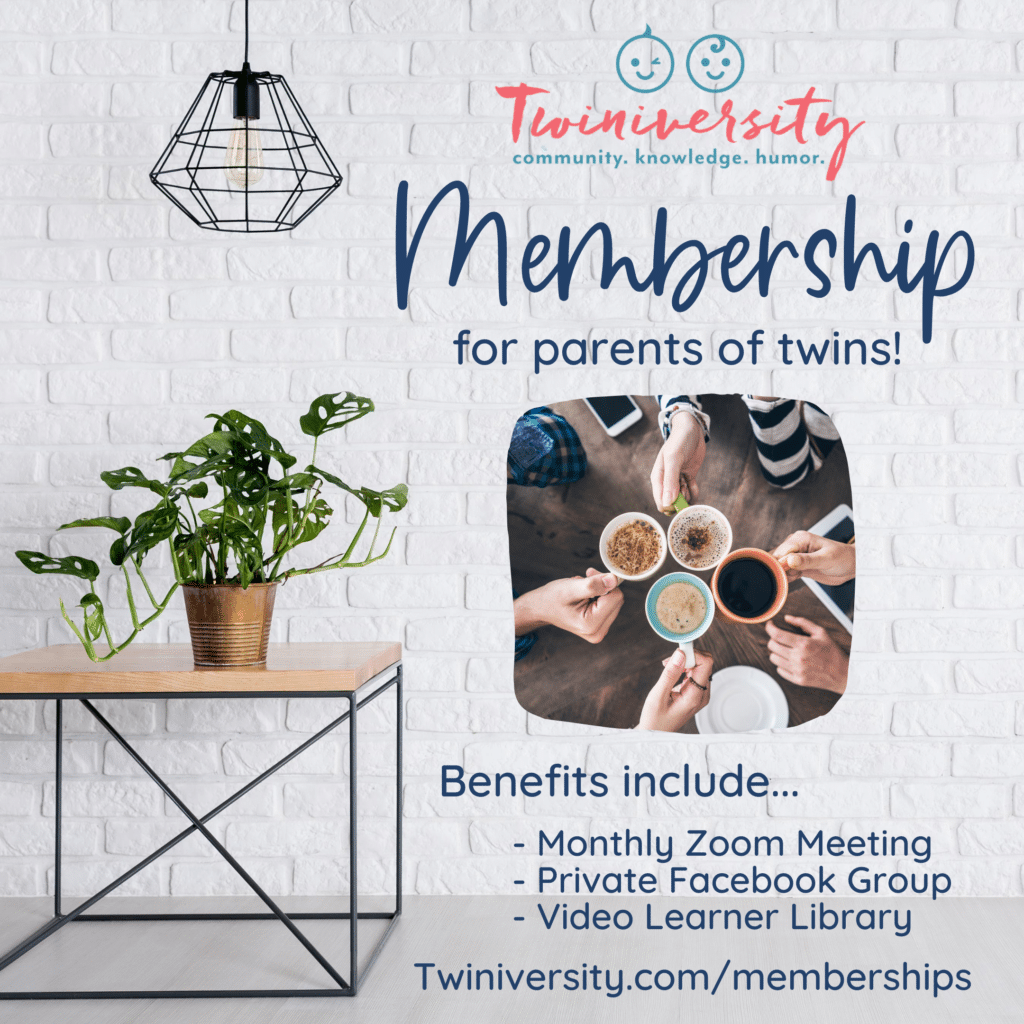 Need some twin parent friends? Get the support you need with a Twiniversity Membership. Benefits include a monthly twin parent club meeting on Zoom, access to a private Facebook group just for twin parents, and a video library of twin parenting lessons. Visit Twiniversity.com/membership to join today!

Concerns Other Twin Moms Had
Preterm delivery

My water breaking

Going into early labor

Failing my glucose test

My blood pressure increasing

All the unknowns of how much time I have until they will be here and how will delivery go

Watching the TTTS and sIUGR issues that we've been having. I want my girls to be okay and ready.

Getting so big I can't do anything for myself

The concern of my babies being born premature

Questions Twin Moms Had for Their Doctor
How long am I going to be able to work full time?

Is sex risky at this point?

What do I do if I'm not gaining enough weight?

Should I be worried about all of this pelvic pain and pressure?

What can I do to help with back pain & heartburn?

Why don't they measure my cervix?

How much do my babies weigh?

When should I cut back on my work hours?

What can I do to survive the third trimester and stay sane?

What pain medications I can take while breastfeeding after a c-section, if needed?

Am I squishing my baby on the left side since its the only way I can sleep at night?

When should I pre-register at the hospital?

How do I know if I am leaking amniotic fluid?

When will we schedule my c-section (if applicable)?

Would you opt to physically turn baby B to the vertex position if baby A is a vaginal birth?

Are you supportive of alternative labor and birth positions? Can I bring my birthing ball to the hospital?

When should I go to the hospital or call the doctor?
26 Weeks Pregnant Video
Typical Tests That Are Done
You'll also soon take the glucose test to determine if you're at risk for gestational diabetes. Gestational diabetes is high blood sugar (diabetes) that starts or is found during pregnancy. The test is typically administered between 24-28 weeks gestation. Gestational Diabetes (GDM) occurs in 3-6% of twin pregnancies. Twin gestations are screened for GDM using the same challenge (50g glucose load), the same schedule (24-28 weeks of gestation), and the same normal ranges that are used for singleton gestations.

Product Recommendations
Best Cradle – Maternity Support Belt
Palmer's Cocoa Butter Tummy Butter & Stretch Mark Massage Lotion
Rachel's Remedy Breastfeeding/Sore Breast Relief Packs
Digital Twin Pregnancy Journal
Boppy Pregnancy Support Pillow
Check out this list of more Must Have Pregnancy Products You Need Right Now
---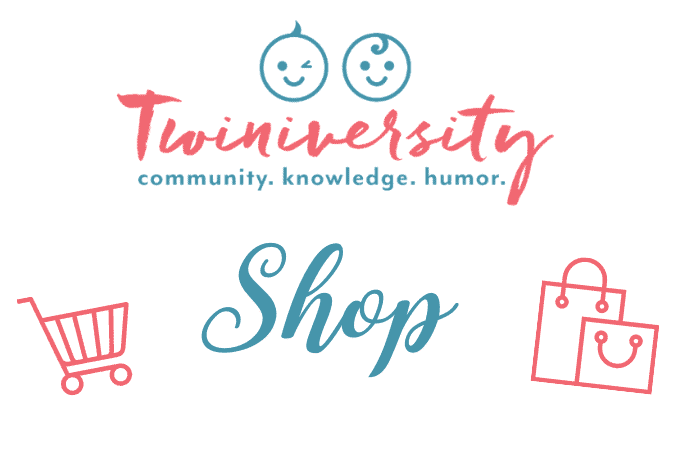 Check out all our Twiniversity merch in our SHOP! We've got twin mom and dad t-shirts, twin planning printables, lactation support, twin baby shower planners & games, a digital twin pregnancy journal, and so much more! Start shopping now
---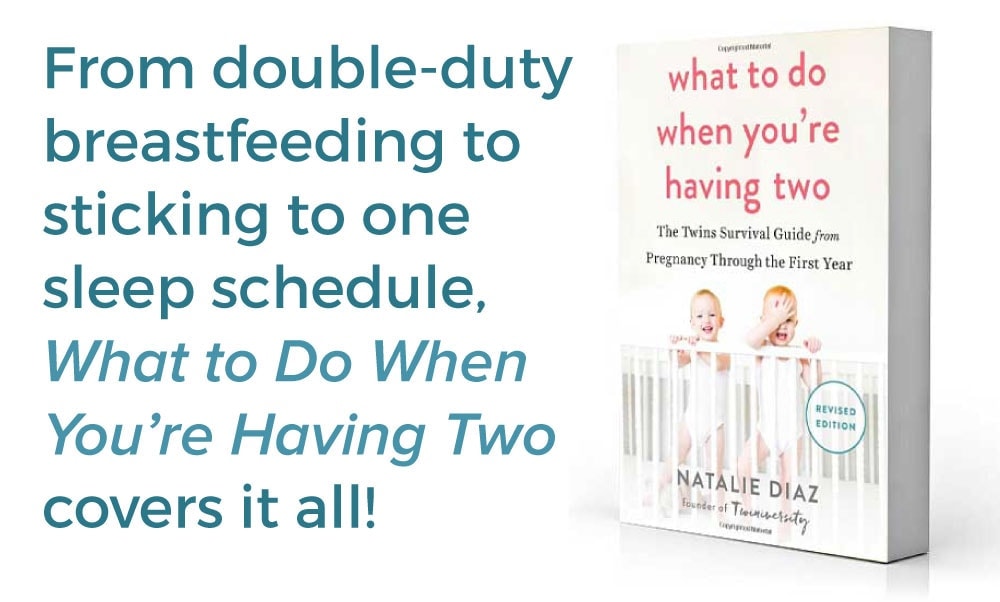 Estate Planning
Even if your most valuable possession is a wilted old houseplant, you still need to plan your estate as if you were the Earl of Downton. Why? You're a parent now. Wills, living wills, health care proxies, revocable living trusts, and durable power of attorneys are important documents that will ensure that your medical and financial preferences are followed in case you become mentally or physically incapacitated.
All estate plans should include at least a durable power of attorney and a will. The power of attorney manages your property during your lifetime if you become unable to do so. A will is to manage your property after your death, and yes, your twins will count as "property." Your will should include the naming of legal guardians for your children. This is a crucial decision and not an easy one to make, so don't downplay the importance of estate planning. Make an appointment with a financial adviser and make sure that your affairs are in order so that you can spend less time worrying and more time enjoying those yummy babies!
---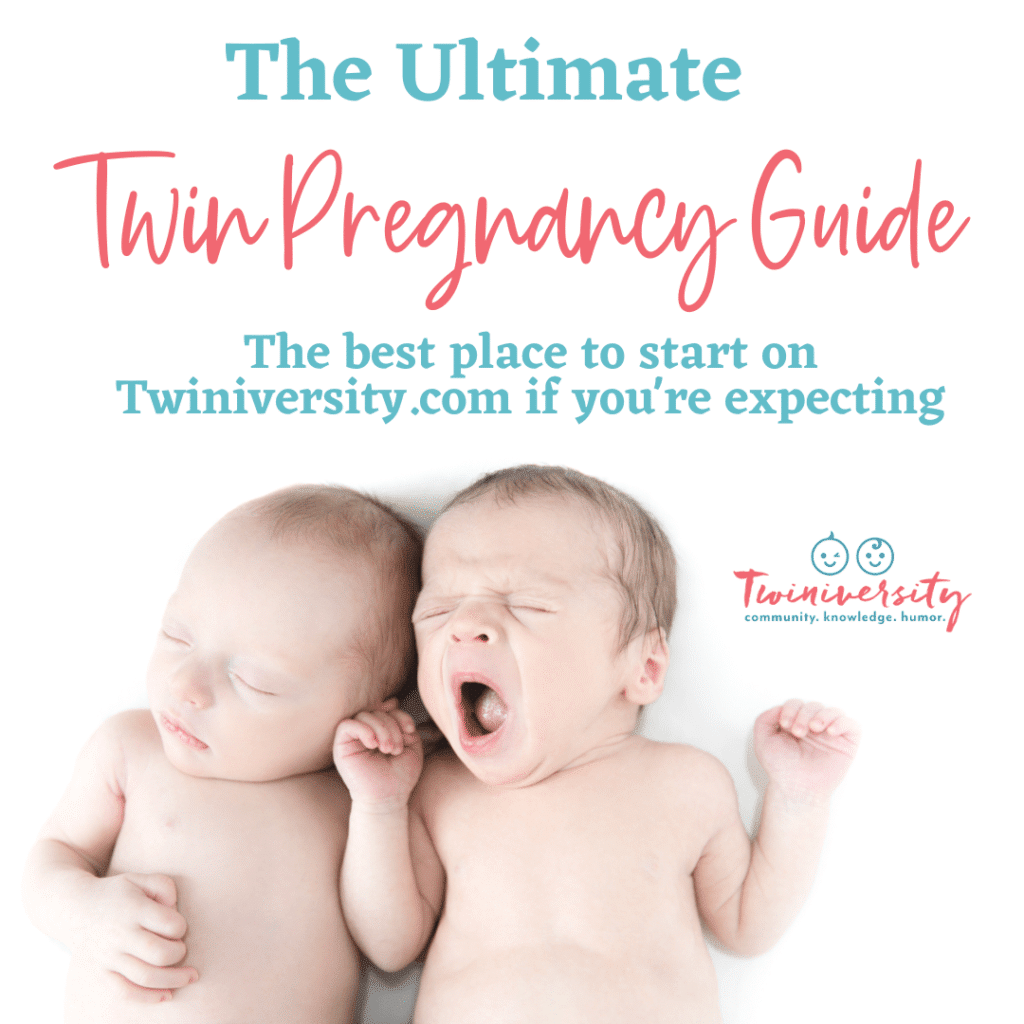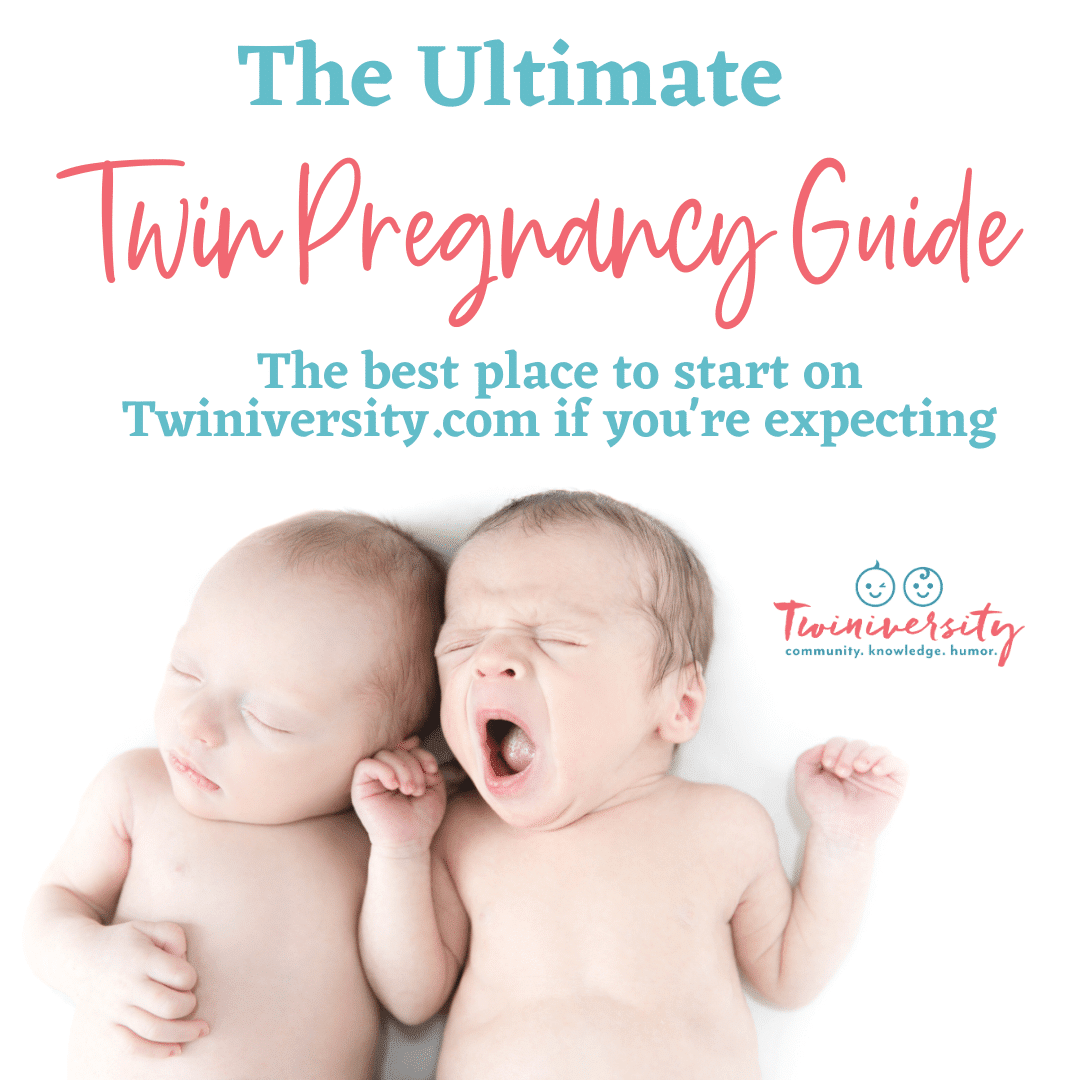 Pregnant with twins and not sure where to start? Visit the Ultimate Twin Pregnancy Guide to find all the top articles and resources to get you ready for twins. While you're at it, check out our expecting twin classes and Twiniversity shop!
---
REMINDER: Don't forget to take a belly shot!
Belly Photos at 26 Weeks Pregnant With Twins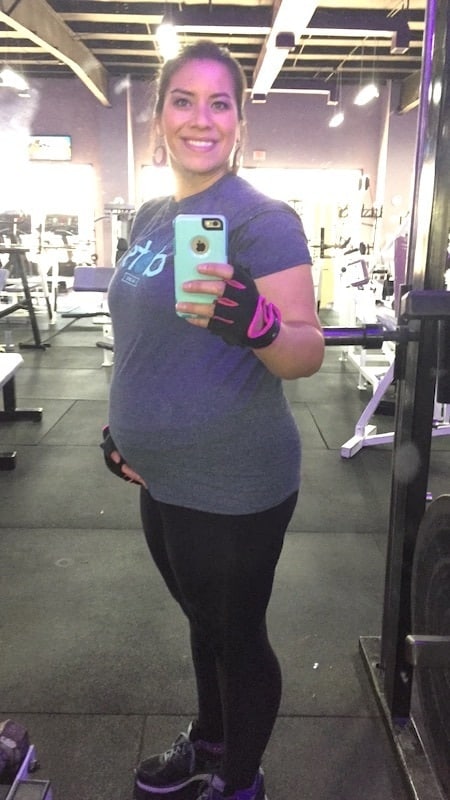 Ultrasound Photos at 26 Weeks Pregnant With Twins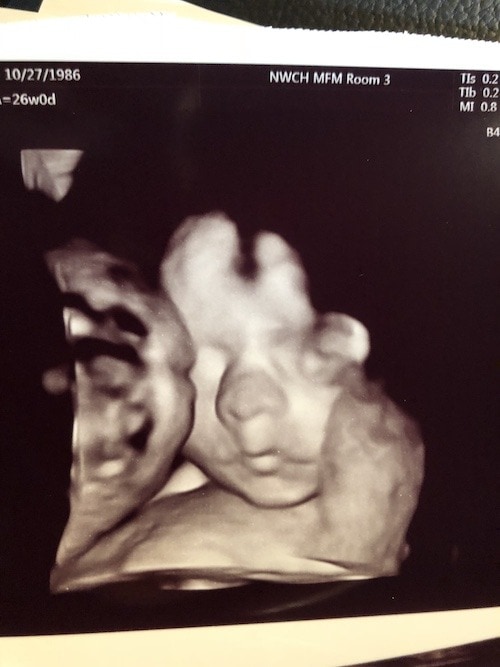 ---
Articles You Should Read This Week
---
Videos to Check Out
---
Register for Class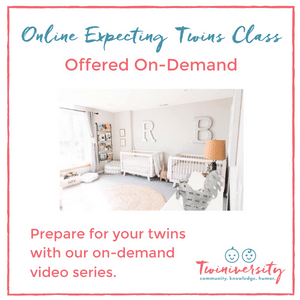 Have you taken your expecting twins class yet? We offer a great class on demand so you can take it on your own schedule! There are so many video modules covering everything from your twins' baby registry to your first week at home with twins! Sign up today to get started before your twins arrive.
---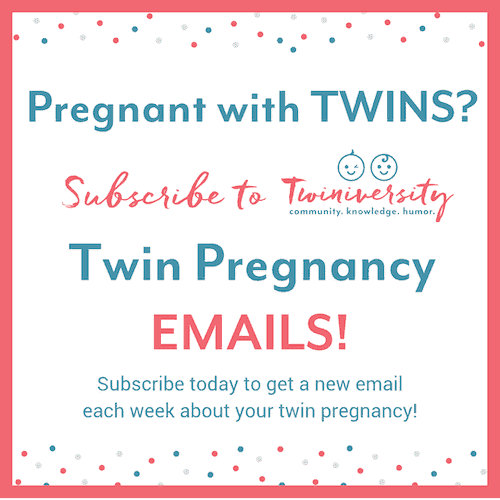 Want to get weekly emails about your twin pregnancy? Sign up for the Twiniversity email list! Subscribe today to get emails about giveaways, events, weekly article roundups, and more! We'll be sending you a weekly twin pregnancy email to keep you on track with your pregnancy to-do list! Click here to learn more… and while you're at it, check out our expecting twins classes and personal twin parent coaching services.
⬅ 25 Weeks Pregnant with Twins 👶👶
👶👶 27 Weeks Pregnant with Twins ➡
---
Sources