In the season premiere of season 6, Nat chats with Twiniversity favorite Dani Parris — a single, working mom of three — about how virtual learning is going (not well), what she's binge-watching (when she's not working), and other random topics where they almost go off the rails.
This episode is sponsored by Manhattan Toy Company and Step2.
Got Alexa? Just say "Alexa, play the Natalie Diaz podcast" to listen to the most recent episode of our podcast.
Are you experiencing single-mom guilt? Read why one mom says you need to stop beating yourself up and enjoy your motherhood here.
Click below to stream the podcast directly on this post, or click here to subscribe and download to your phone on iTunes. Please consider leaving us a review on Apple Podcasts to help other twin parents find us!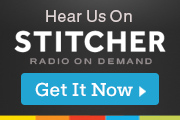 Virtual Learning Hate, TV Chat, and Other Randomness with Dani Parris
---
Need more support? Start your Twiniversity Membership today here.
Daniele Parris is a work-from-home mom to an upbeat 13-year-old boy and 7-year-old boy-girl twins. She lives in the suburbs of New York City and has degrees in Fine Arts and Philosophy from New York University. She makes her living in the Healthcare industry and spends most of her time with her boisterous Italian family, trying to get a word in edgewise. Her hobbies include cooking and baking, an unholy knowledge of 80's hair-metal bands, and trying, albeit almost always in vain, to guess the monetary value of the items on Antiques Roadshow. Find Dani @danisayswhatnow on Instagram here.
Need tips to re-vamp your distance learning strategy? Check it out here.
Subscribe for FREE to our other podcast, the Twins Tale Podcast, giving you an inside look at feeding schedules, sleep struggles, and all the highs and lows of raising twins from birth to college age.
---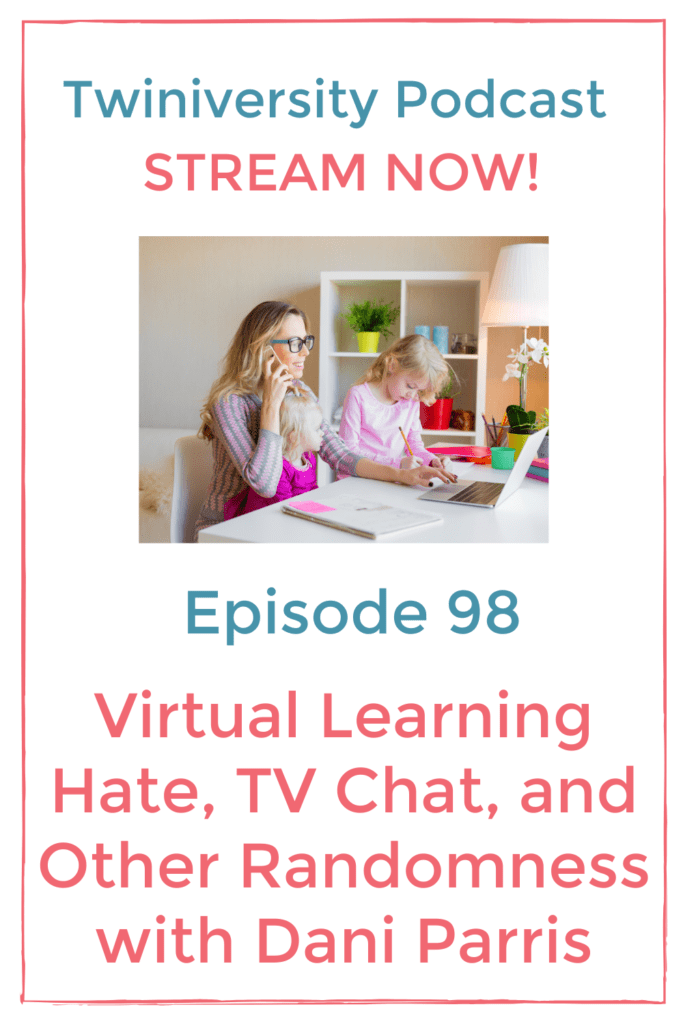 Need more info on virtual learning? Check out this post on how to jazz up your learning space at home.
Expecting twins or know someone who is? Don't miss out on our LIVE Online Expecting Twins Class
Contact Us
EMAIL community@Twiniversity.com
VISIT Twiniversity.com for tons of free twin tips!
FOLLOW us on Facebook, Instagram, Pinterest, YouTube, and Twitter.