A MoM recently asked:
I'm looking for recommendations on high chairs that can accommodate a small dining room space. Our space is limited and want to make sure we get the best high chairs possible. Thanks!
Here's what our Twiniversity fans had to say:
– We use the Infinity Matrix high chairs with our twins because they easily fold away to be stored in a closet. They are also very lightweight. VBC
– We have the Ikea Antilop high chairs for our twins. They have inflatable liners (they come with covers, I am too lazy to wash them) that you can just wipe down. I've been using these since my twins were 15 lbs, and now one is using it without the liner, and one still needs it to keep her pushed up. Very easy to clean. Legs come off for storage or to fit in the car if you go some place. They stack too, just remove the trays. They are amazing. KE
– We used the Fisher Price Space Saver high chairs. We used them from infancy until they outgrew them just recently. They strap right onto your regular chairs. There is no need for separate high chairs that take up space. It is the seat that grows with your child also. I like that you can use them from birth, as they recline. They worked great for us. BW
– If you have the right table set up the Chicco 360 are great. It's also a great travel high chair. It's easy enough to take with to a restaurant, on vacations and friend's homes. KS
– I recommend the Summer Infant Pop 'N Sit Portable Booster Seat. They can strap on to a dining room chair, and they fold all the way up when not in use to store or travel with. They are so small we even packed them in our suitcase for vacation and then used them in our hotel room. They have a smaller tray, so we usually just push them right up to the table instead of using the trays. We bring them to restaurants too to avoid damaged or dirty highchairs. I love them because they can go anywhere! We also have the Cosco high chairs, and they work well at home too. KA
– I love my Evenflow Convertibles high chairs. It's not the best for space but will last a long time (can break down into a little chair and table when they are bigger) AND the straps and seat cushion come off so I can just throw it in the wash. This is definitely my favorite part. ES
– I have the Graco Swivi Seat and it's great! With this chair you don't need anymore room as long as you have an extra dining room chair. It swivels to both the left and right and sits upright and lays all the way back like a carrier. The removable tray makes cleaning a breeze, the on handed squeeze handle to take off the tray is a great feature. LS
– Fisher Price Space Saver high chairs are our favorite! Definitely helped with saving room and you could easily bring them with you if you're visiting family. We had the Ikea Antilop high chairs, but my little ones don't sit right in it. It might be a better idea when they are a bit older. SF
– We have the Inglesina Fast Table Chair. They attach to the counter and we think they are fantastic. These are my number one choice of high chair. They fold down and can be put in the storage bag attached very quickly and easily. I have used many kind of high chairs but these are the best, space saving and great for travel. APP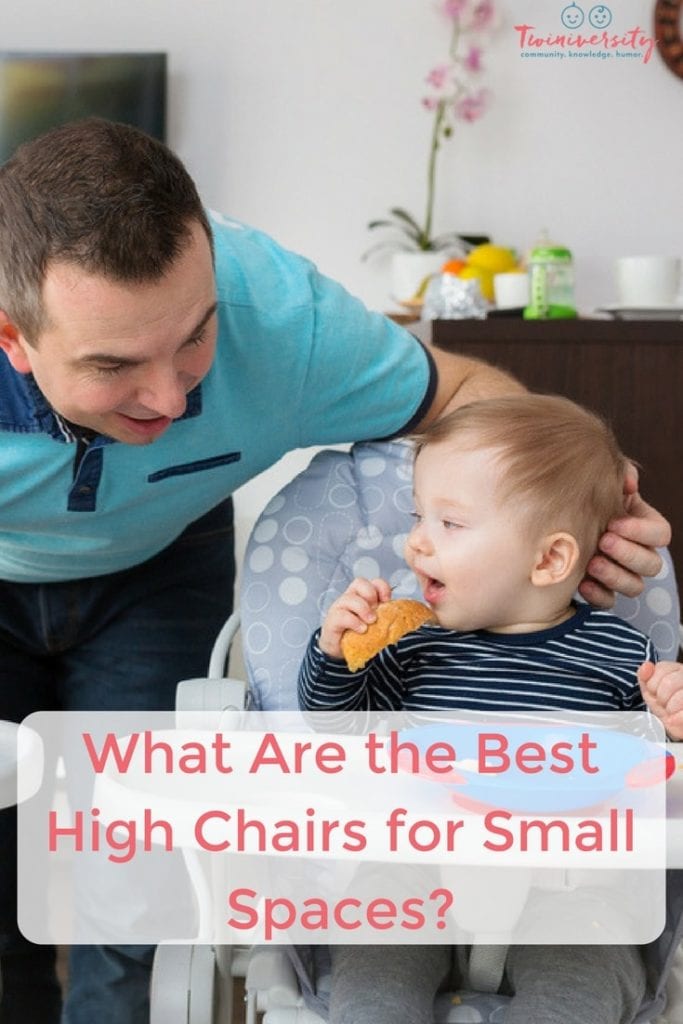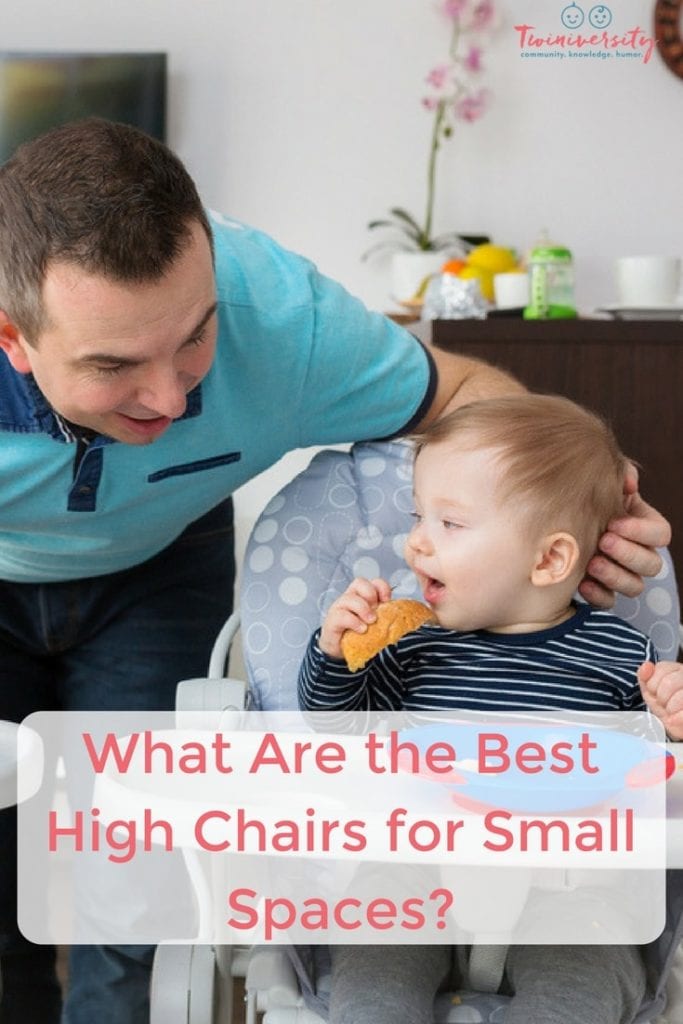 – The Baby Bjorn high chairs are very small and easily portable and collapsible. It's also great for weekend getaways as it folds up nicely and we are able to pack them in the trunk of our car. LT
– We have the Cosco Simple Fold high chairs. They fold up so you can store them and take them when traveling with you if needed. AR
– The Svan high chairs are our favorite. Just remove the tray and scoot them up to the table with you while you eat. It has a minimalistic design so there's nowhere for crumbs to hide. BR
– I have the Peg Perego Siesta high chairs. They are compact and easy to push around if I need to move them into another room. JBE
Check out Twiniversity's recommended twins gear page here!
---
Related Articles
Top Twin Stroller Accessories Every Twin Parent Needs
How Many Cloth Diapers Do You Need for Twins?