Last updated on September 8th, 2023 at 02:59 pm
Looking for a single to double stroller? Be sure to check out the Baby Jogger City Select Stroller!
The Baby Jogger City Select Stroller is a single-to-double stroller. It is NOT a double stroller and is not typically recommended for twin families. With this stroller, you will get only about 2 years' worth of use out of it before your little ones won't have enough legroom.
That being said, there are instances where you might want to consider a single-to-double stroller. If you have a baby and a toddler, this might be a great stroller for your family.
Please note that Baby Jogger is the name of the stroller brand. The City Select stroller is NOT meant for jogging. If you are looking for a jogging stroller please check out the Summit X3 double by Baby Jogger.
If you are in the market for a single-to-double stroller, there are many great features on this single-to-double stroller and it should definitely make your shortlist. Just watch as it grows with your family!
Our very own Natalie Diaz reviewed an older model of this back in 2014 (see below). But rest assured, it only got better from there!
Back to Double Stroller Reviews

The pros of the Baby Jogger City Select
When considering what to look for in a double stroller, this will be a great guide. There are many great features for this single-to-double stroller and of course, a few things that could use some improvements. Let take a look at the pros first.
Narrow. This single-to-double is the same width as most single strollers. That's often a huge selling point when parents opt for a tandem versus a side-by-side. This one comes in at only 26 inches wide!
16 different configurations for seating with your little ones. Do they need to see each other all the time? No problem. Just have them face each other. Or maybe your kiddos need to see you all the time. Just move them around in seconds to accommodate their needs.
Converts from single to double and back. Let's say you're heading out with only one kiddo for a change. Just slide the second seat off and pull the adapter bars off. Set them aside and viola! From a double to a single stroller in seconds!
All-terrain wheels with sealed ball-bearings and front-wheel suspension make for a very tight turn and a smooth ride.
An adjustable handlebar makes strolling comfortable regardless of your height. Its telescoping design makes for an easy change in just seconds depending on who is pushing the stroller.
Patented Easy fold. Folds compactly for storage in seconds.
Holds 90 lbs. Each seat holds 45 lbs.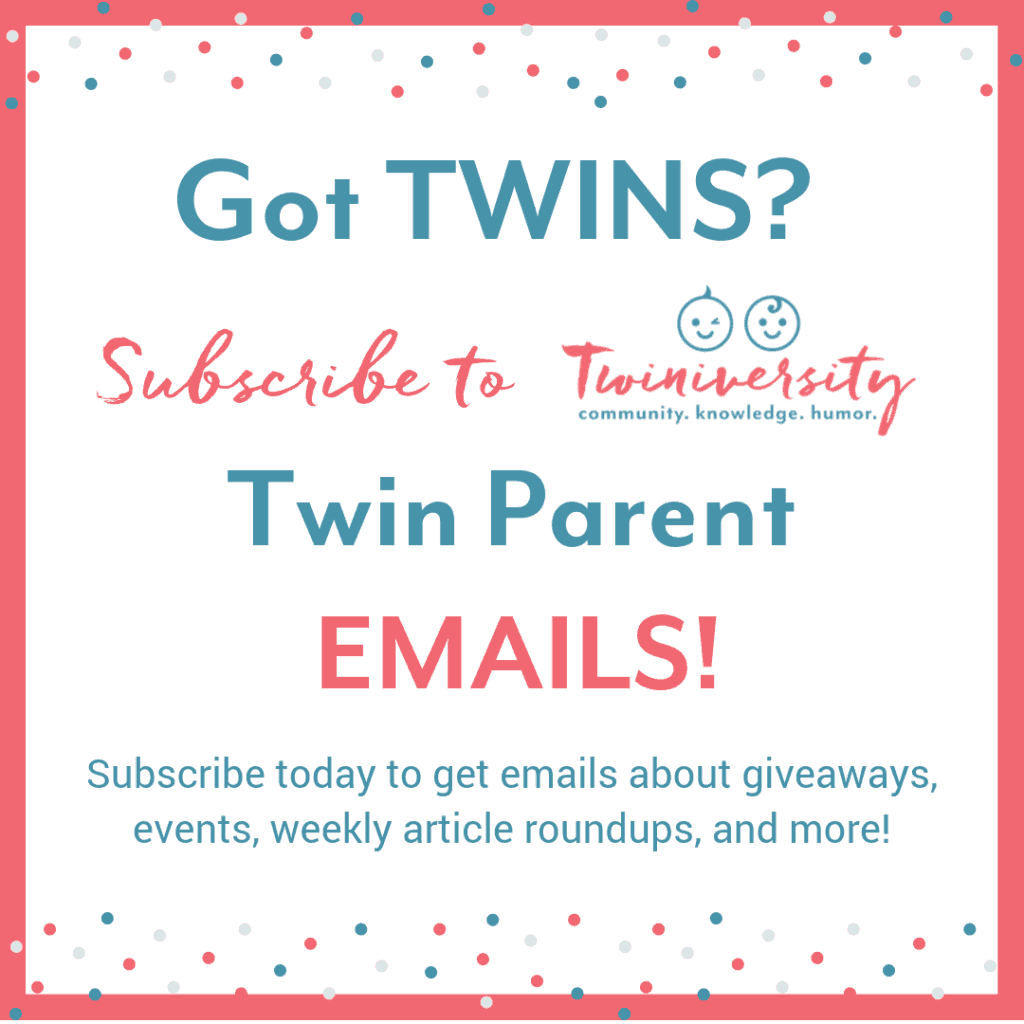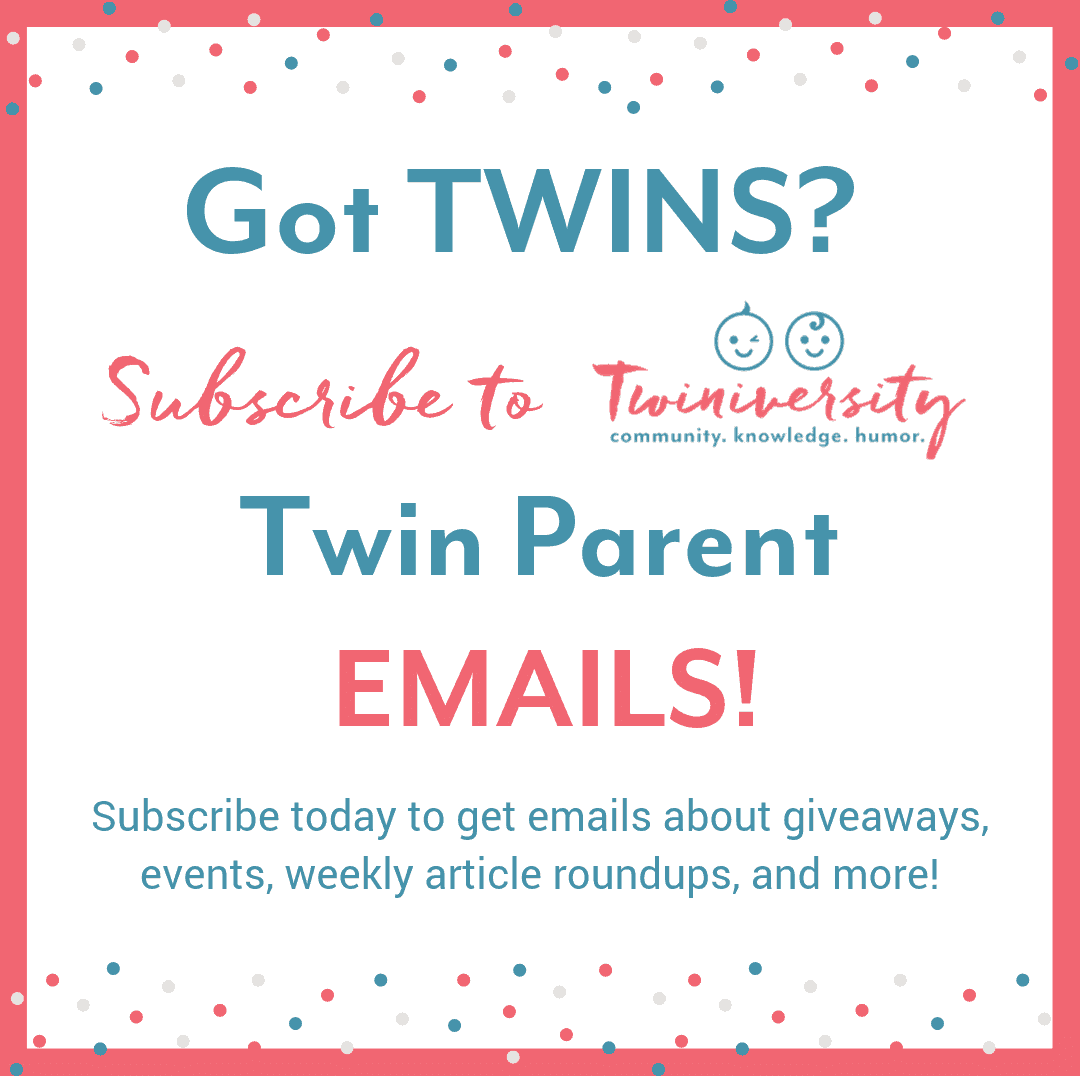 Want to be the first to know about giveaways, deals, and more just for twin parents? Sign up for the Twiniversity email list! Subscribe today to get emails about giveaways, events, weekly article roundups, and more! Pregnant with twins? We'll be sending you a weekly twin pregnancy email to keep you on track with your pregnancy to-do list! Click here to learn more… and while you're at it, check out our Complete Baby Safety Course and Twin Parent Memberships.
Affordability. This stroller tends to give you that luxury feel with those luxury features without the high price tag. It is moderately priced when purchased as a double at under $700 dollars. Keep in mind that when purchased as a single you can get a double kit and add it on later, making it great for 2 young singletons.
Long canopy with UV 50+ protection.
Seating options. There is no shortage of seating options with this stroller. It can take two car seats (adapters sold separately), 2 prams, or even 2 bassinets. This stroller is pretty customizable for a single-to-double stroller.
Converts to a travel system. With the purchase of additional adapters, this stroller becomes a complete double travel system, making it great for families with a newborn and a toddler.
Hand Brake for added safety and convenience. Plus, those with a longer stride no longer have to worry about accidentally stepping on the brake mid-walk.
Disney Approved. As long as both seats are forward-facing this tandem will meet Disney standards!
Heavy storage. No, the storage itself isn't heavy, but it can hold up to 15 lbs! That's pretty impressive. Plus, the City Select stroller has the back-of-seat storage we have come to expect with Baby Jogger strollers.
Great for tall parents. This stroller has a great stride for taller caregivers. Many taller parents complain about smacking their shins on tandem strollers. Because the 2nd seat actually goes in the front on the Baby Jogger City Select Stroller, this isn't a big problem with this model.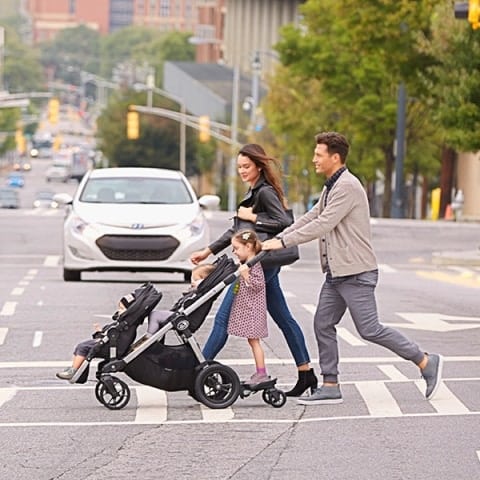 The cons of the Baby Jogger City Select Stroller
Keep in mind that what might be a huge con you one family is no problem for others. Think about how you will use your stroller before you decide which pros and cons are worth investigating further.
Not twin-friendly. This stroller may not be best for twins. If you search for a Baby Jogger City Select double stroller you may be surprised to see it listed. It is a single-to-double stroller and not a true double stroller. We don't like to recommend a single-to-double stroller for twins because you often need to replace the stroller after 2 years. Legroom is lacking in these models. Strollers are a major purchase and you don't want to be replacing one every 2 years, do you?
Only folds as a single. It's kind of a bummer that you have to detach the front seat in order to fold it. It makes it even more important that it folds so well but wouldn't it be nice if the next model allowed folding as a double?
It's longer than many tandem strollers, as can be the case with a single-to-double stroller. This makes steering a bit tricky and makes the stroller a bit front-heavy. You might want to load it up and test it out before you buy it.
Heavy. When used as a double, it weighs over 35 lbs! That's pretty heavy to lug around. Consider that when purchasing as it might be too much for the average grandparent to pull in and out of the trunk of a car.
What accessories are available?
Many of the typical accessories are available for use with the Baby Jogger City Select Stroller. Let's take a look at some of the best ones.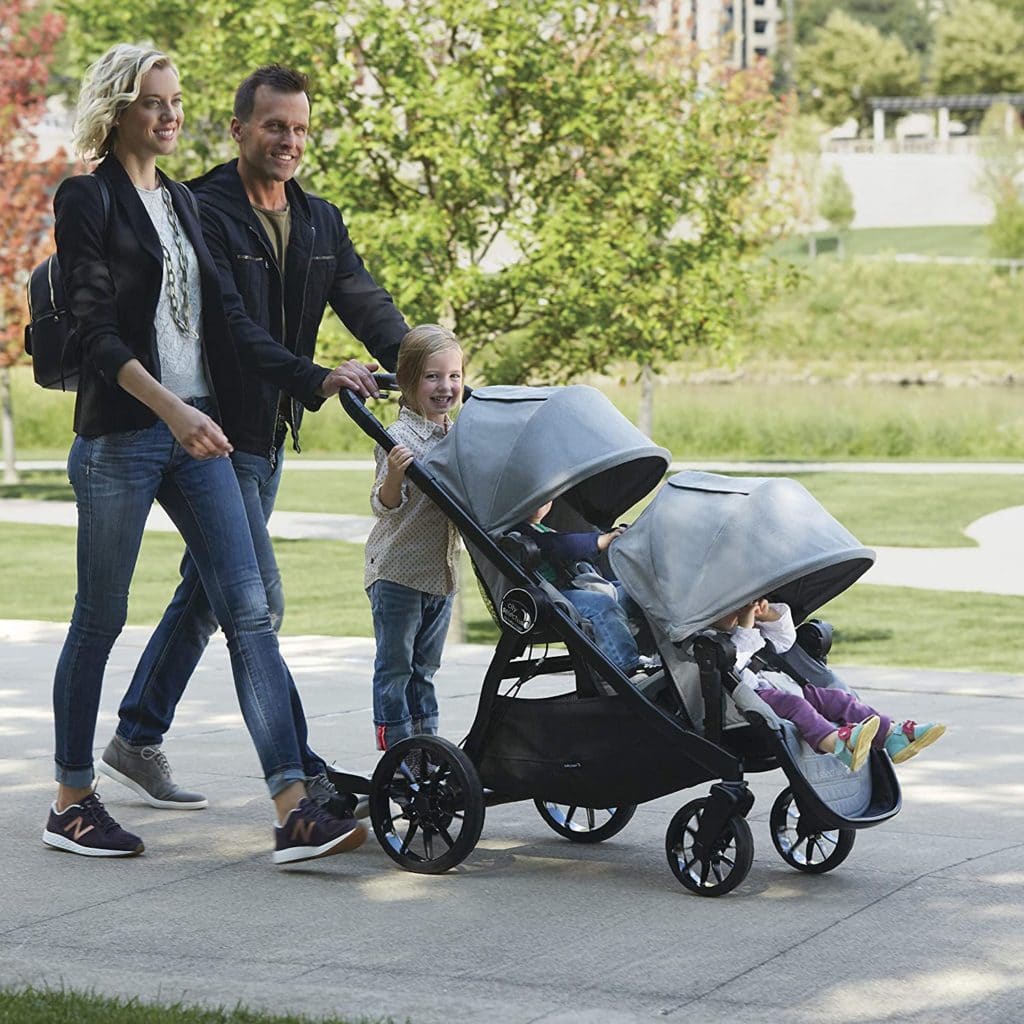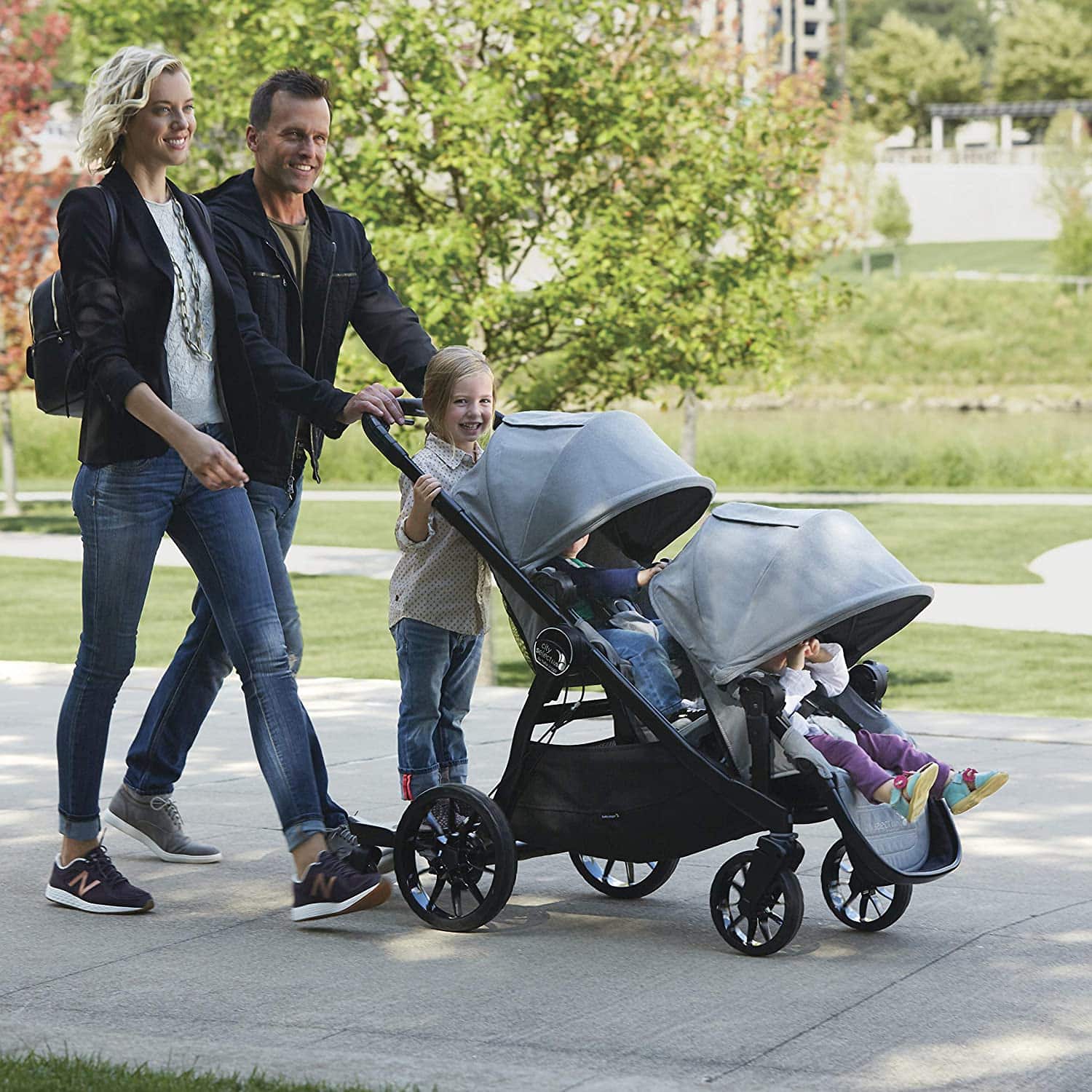 Glider board. This non-slip glider board is great for an older toddler who likes to walk but gets tired before you make it back home. It can hold up to 45 lbs. and folds up when not in use. It's easy to install, too!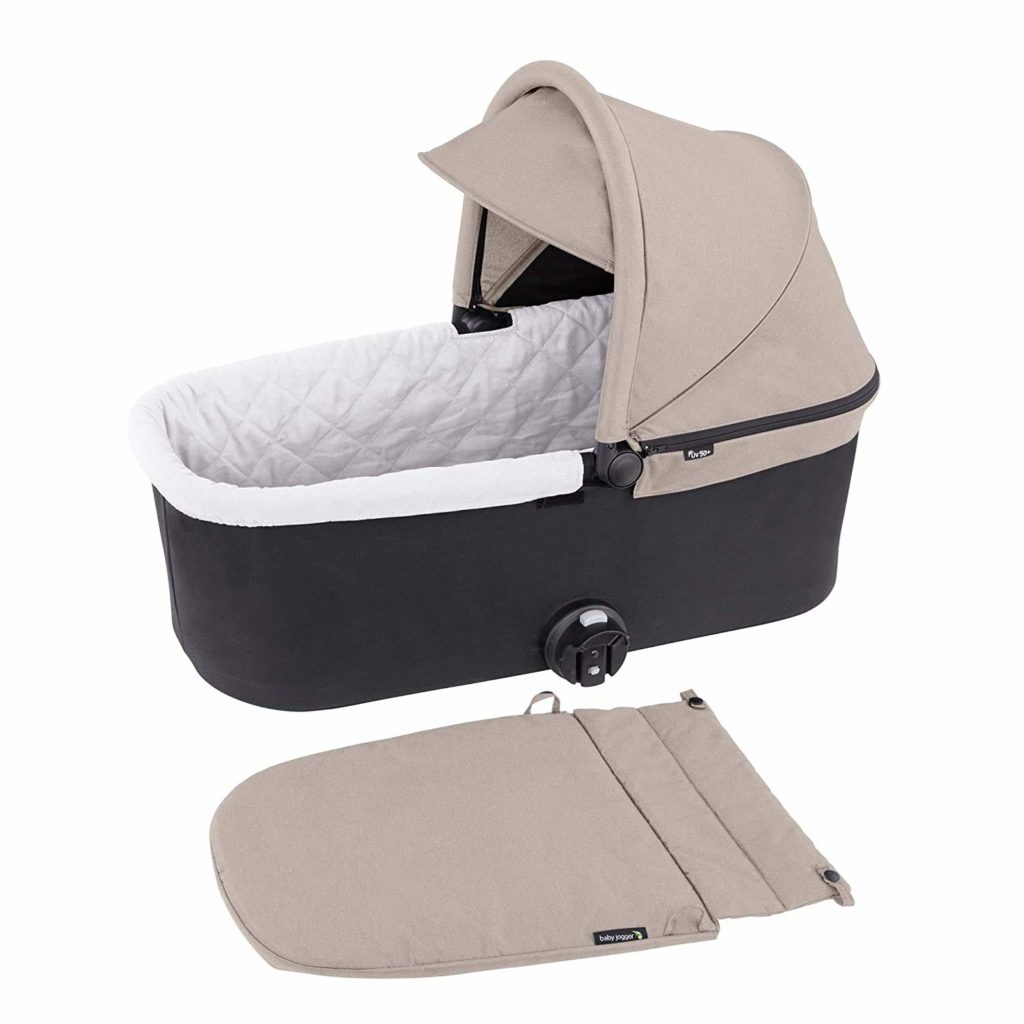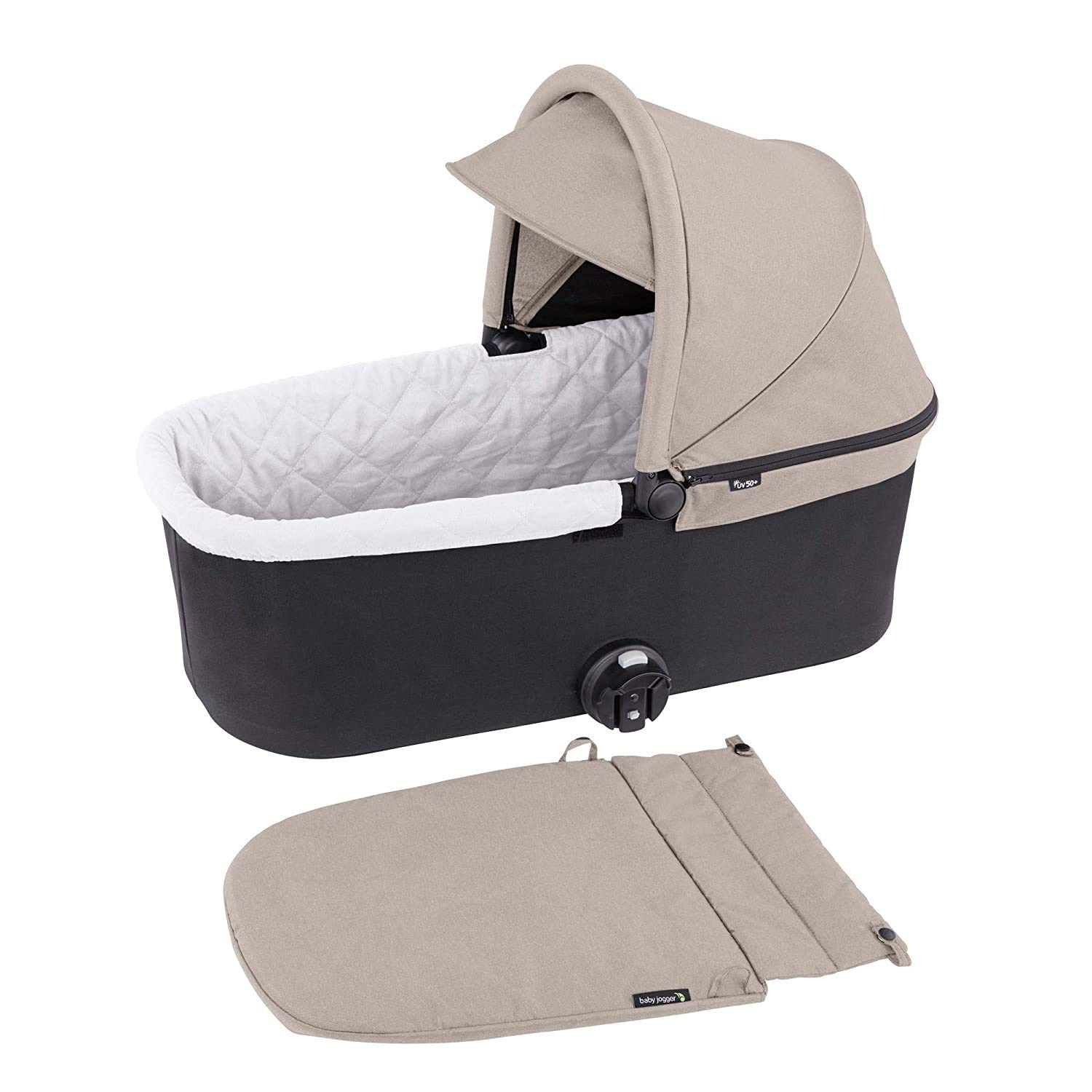 Pram. Get this pram to use with your newborns in your Baby Jogger City Select Stroller. It comes in 4 colors and is for use up to 25 lbs.

Snack tray. the Baby Jogger City Select Stroller works perfectly with this snack tray. We love that this snack tray comes with a cup holder and opens on one side, making it easy to get your little one in and out of the seat!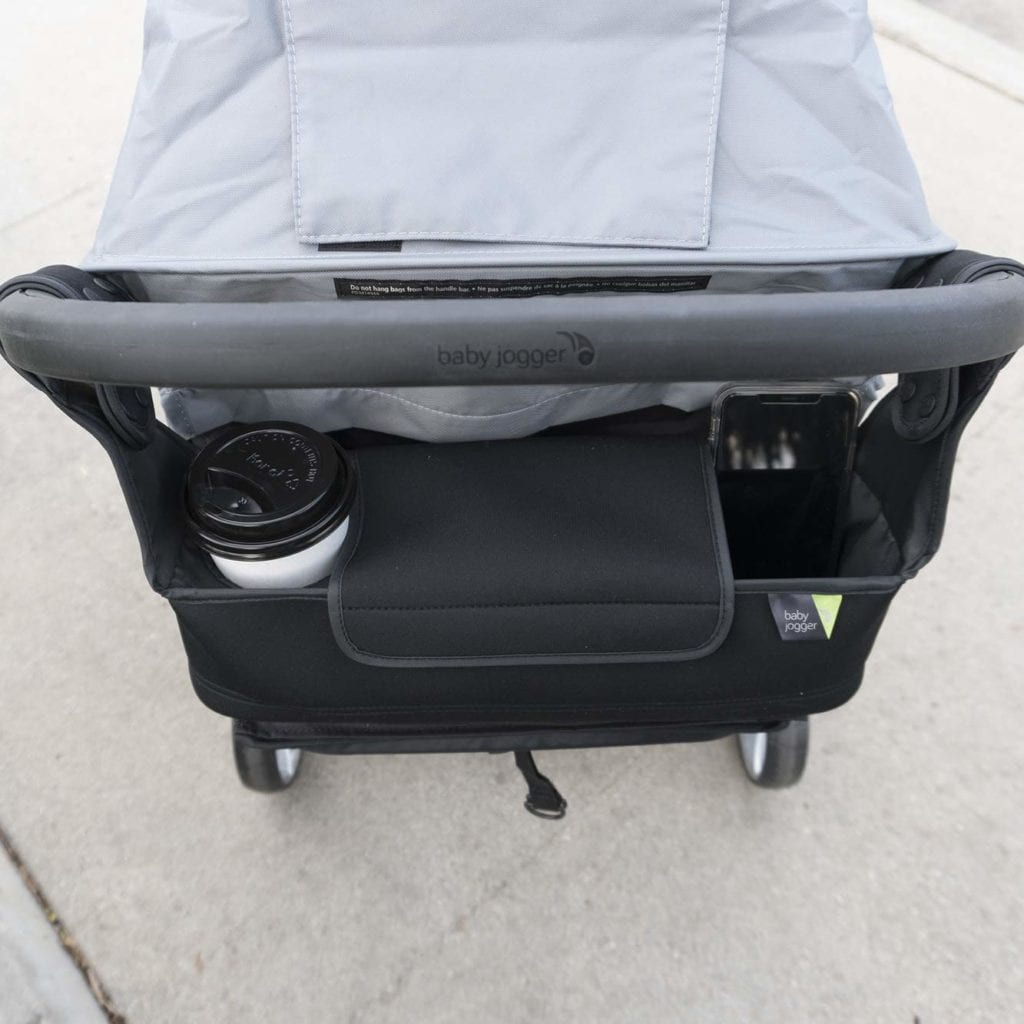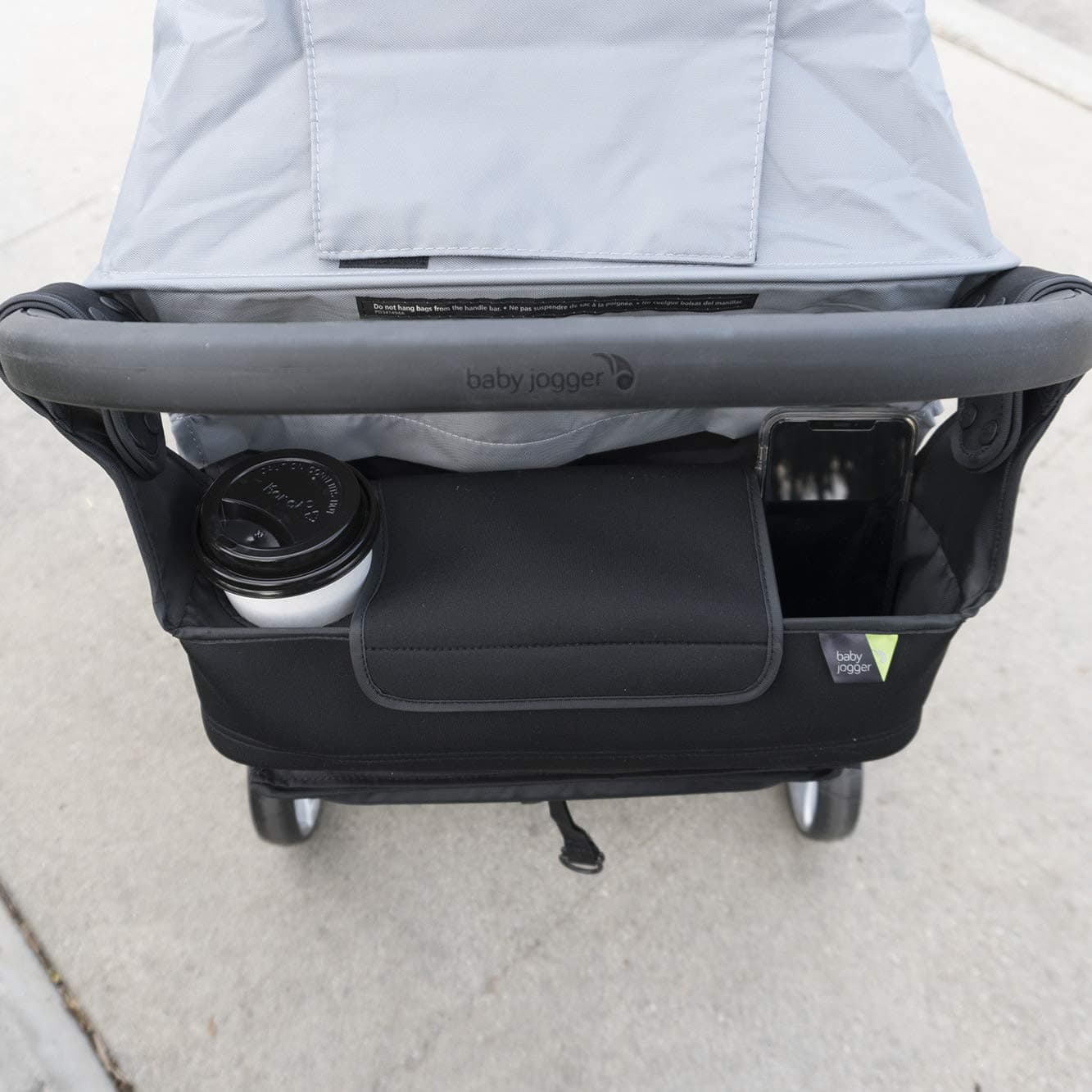 Parent console. This covered storage pouch is great for parents who need to hold their coffee on the go. And don't we all need copious amounts of coffee to get through errands with our little ones in tow? The covered part is great for keys, a phone, maybe even pacifiers, or small toys.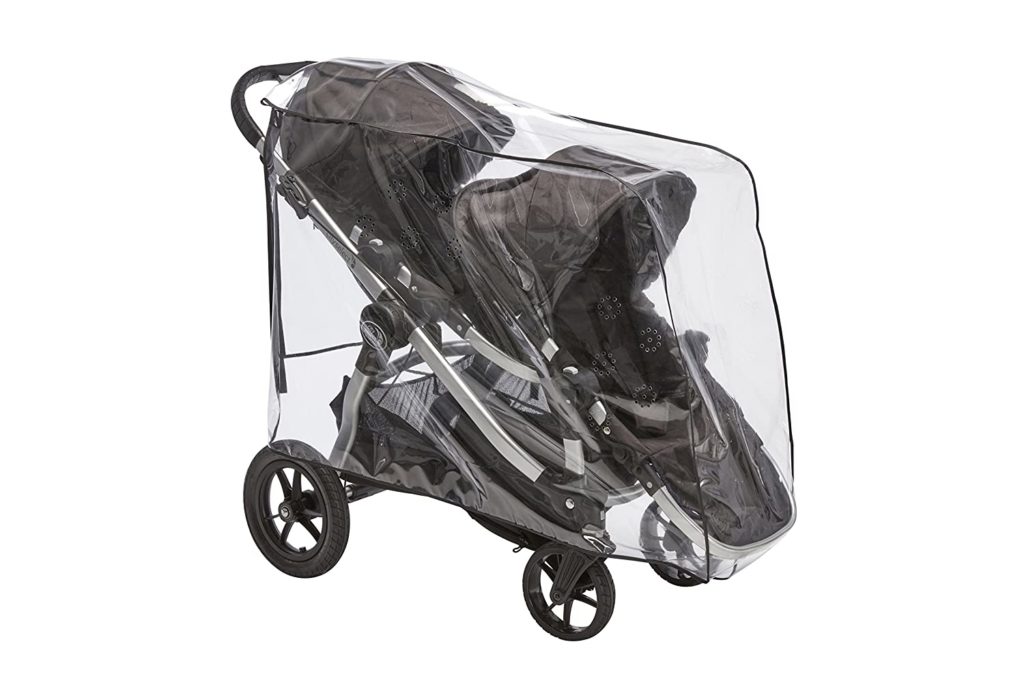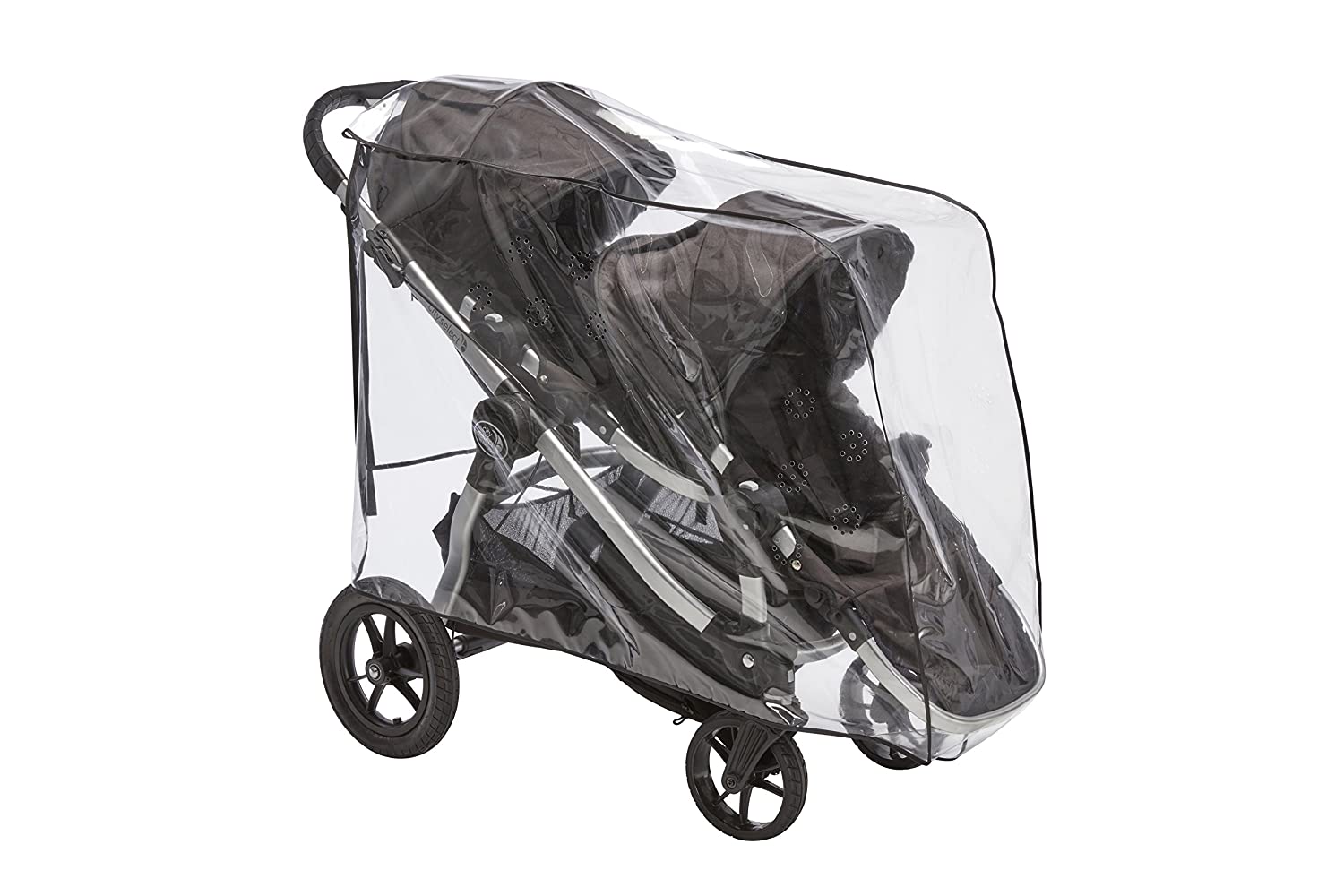 Rain and wind cover. Protect your kiddos in the Baby Jogger City Select Stroller with this large custom cover. The best part is that this cover is designed and produced right here in the U.S.
What's the verdict?
We like the Baby Jogger City Select Stroller for many reasons. Keep in mind who will be using this stroller and how before you purchase. Just like any major baby gear purchase, you don't want to buy it, put it together, and THEN find out it doesn't work for your family if you can avoid it.
Keep in mind that there are many other options that might be better for twin families if that is something you need. Check out our complete list of Baby Jogger double strollers on our Baby Jogger Double Stroller Reviews page to find the best fit for you and your twinnies.
Don't just take our word for it. Here at Twiniversity, we encourage families to do their own research. Go to the store and put something "heavy" into the seats and push it around to get an idea of what it will feel like with your little one (or two) in the seats. Don't worry if the salespeople look at you like you're crazy when they see you pushing a stroller with a 20-pound kettlebell strapped into the seat from the fitness section around. If they have kids, they get it. And if they don't it might just be the one thing that puts a smile on their face that day!
Latest Twiniversity Articles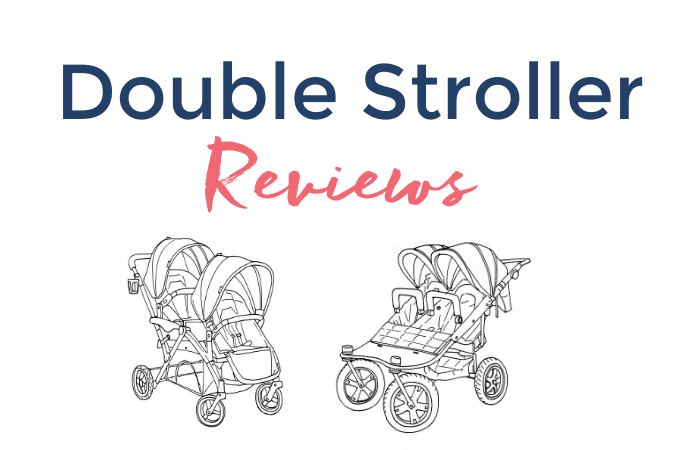 Are you looking for the best double stroller for twins? Not sure if you should go for a tandem stroller or a side-by-side stroller? And what about a Snap N' Go? We've got all the details for you in our double stroller resource. Click here to learn more… and while you're at it, check out our expecting twins classes and the Twiniversity shop!