Hey there mama or papa! Welcome to (or back) to Twiniversity. This is such a great week to be pregnant with twins. 10 weeks! Double digits! Remember when you were a kid and you had your 10th birthday? Double digits are awesome and being 10 weeks pregnant with twins is TOTALLY EVEN MORE AWESOME. Ok. Maybe you don't feel so awesome, but trust us, all the trouble is worth it.
What can you expect when you're 10 weeks pregnant with twins? We've compiled a list of common symptoms, to-do's this week, pregnancy tips, pregnancy concerns, questions to ask your doctor, advice from other pregnant moms of twins, and tons of other info below to help you through this week in your twins pregnancy. Enjoy!
Facebook | Instagram | YouTube | Twitter | Pinterest
⬅ 9 Weeks Pregnant with Twins 👶👶
👶👶11 Weeks Pregnant with Twins ➡
---
10 Weeks Pregnant Video
---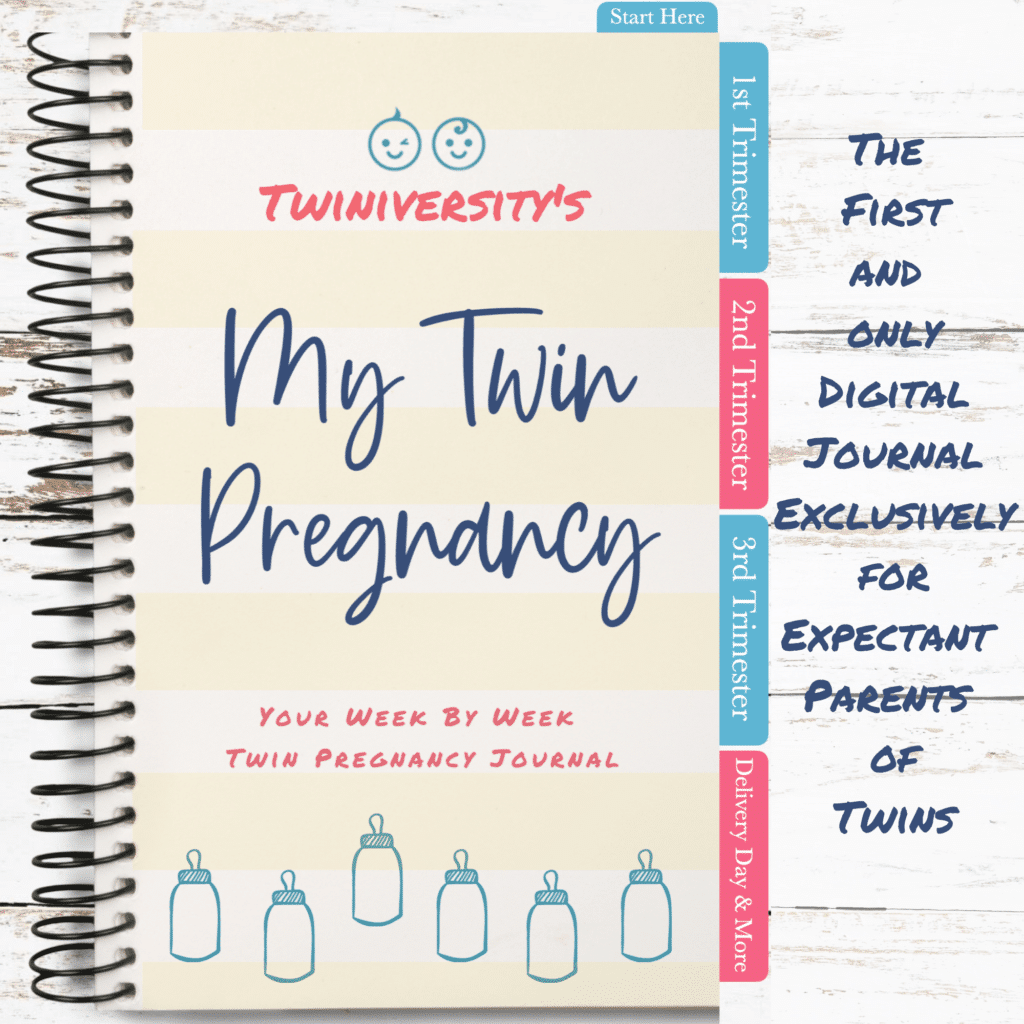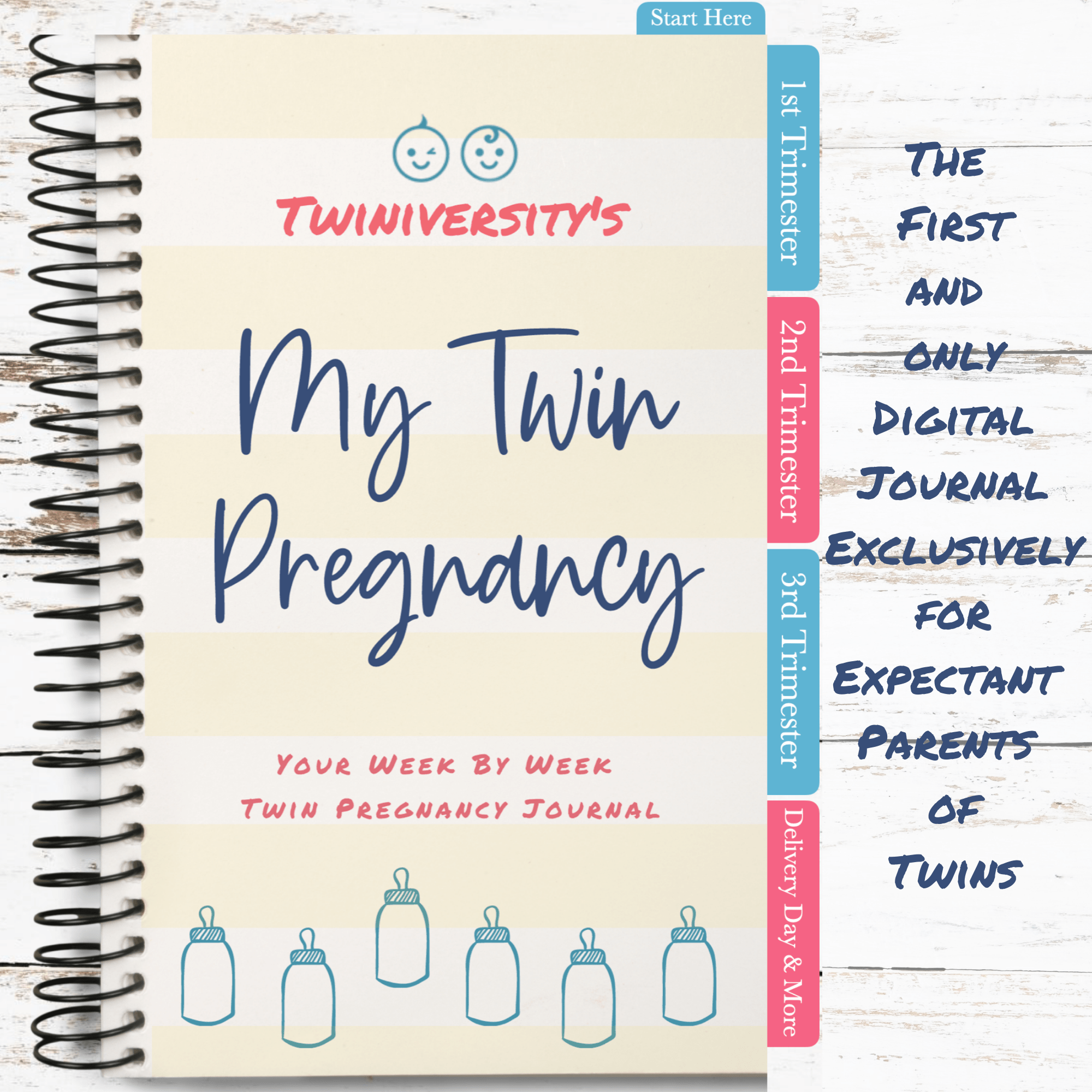 Our new digital twin pregnancy journal is up for sale on the Twiniversity Etsy store! This is the first and only digital journal exclusively for twin pregnancy. It's the perfect way to record your precious twin pregnancy memories to cherish for years to come. Click here to learn more… and while you're at it, check out our expecting twins classes and Twiniversity Shop!
---

What's Going On With Those Twinnies?
Your twins each weigh about .14 oz, which is about the size of a small strawberry.
Your twins have completed the most critical portion of development. Their skin is still translucent, but their limbs can bend and fine details like nails are starting to form.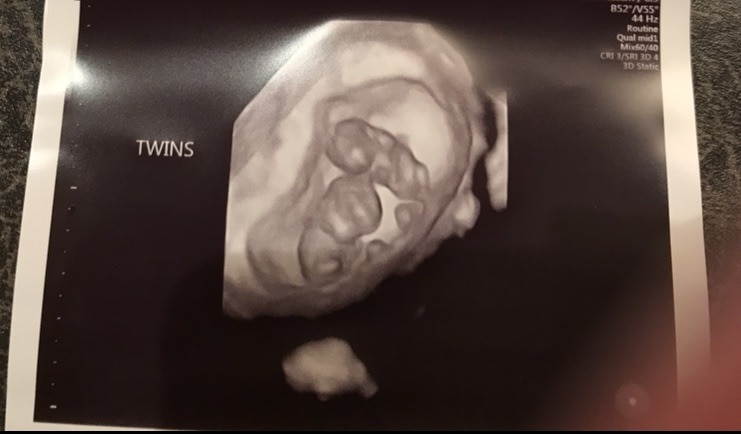 To-Do List
If you haven't already, it's time to start a journal. Many parents think it's too early, but there is SO much going on inside your body now, you might start to have unusual dreams, cravings, and feel things that you can't quite explain. Our new digital twin pregnancy journal is up for sale on the Twiniversity Etsy store! This is the first and only digital journal exclusively for twin pregnancy. It's the perfect way to record your precious twin pregnancy memories to cherish for years to come.

Make sure you're getting the proper nutrition. A nutritionist can help you to gain the proper amount of weight for twins. Check with your medical insurance to find out if you're covered to see a nutritionist.

Start a video, online, or paper journal. This will be a fantastic memento for years to come!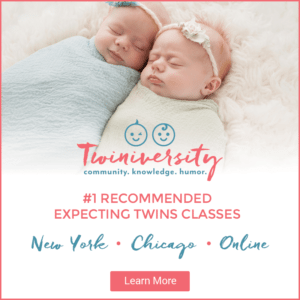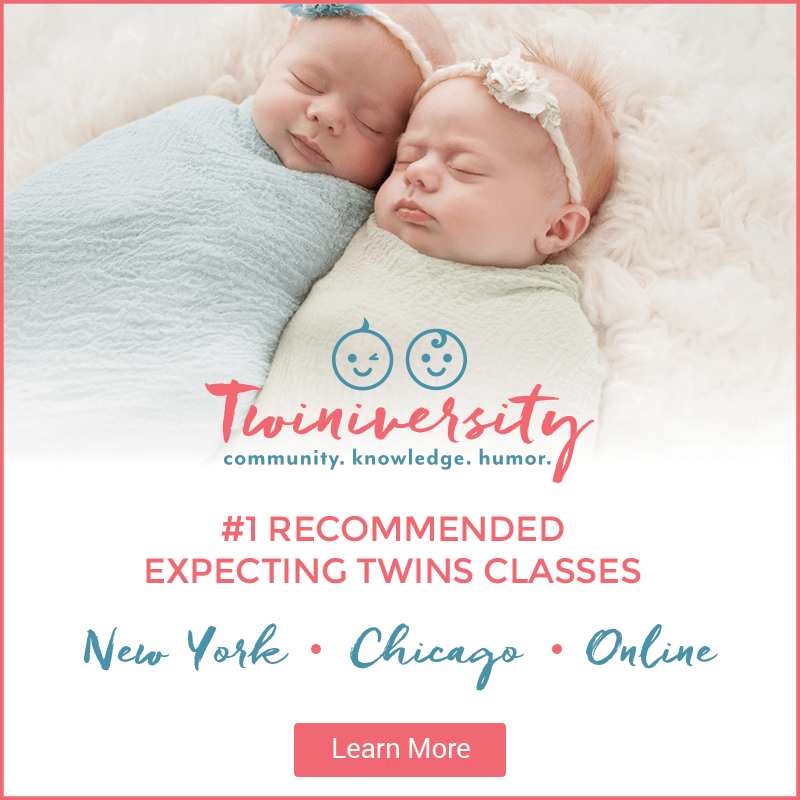 5 Tips for a Better 10th Week
Make sure to eat small meals, often

Drink lots of water (we recommend 1 gallon a day for twins!)

Don't wear anything remotely uncomfortable

Start using creams to help with stretch marks

Stay away from sick/contagious people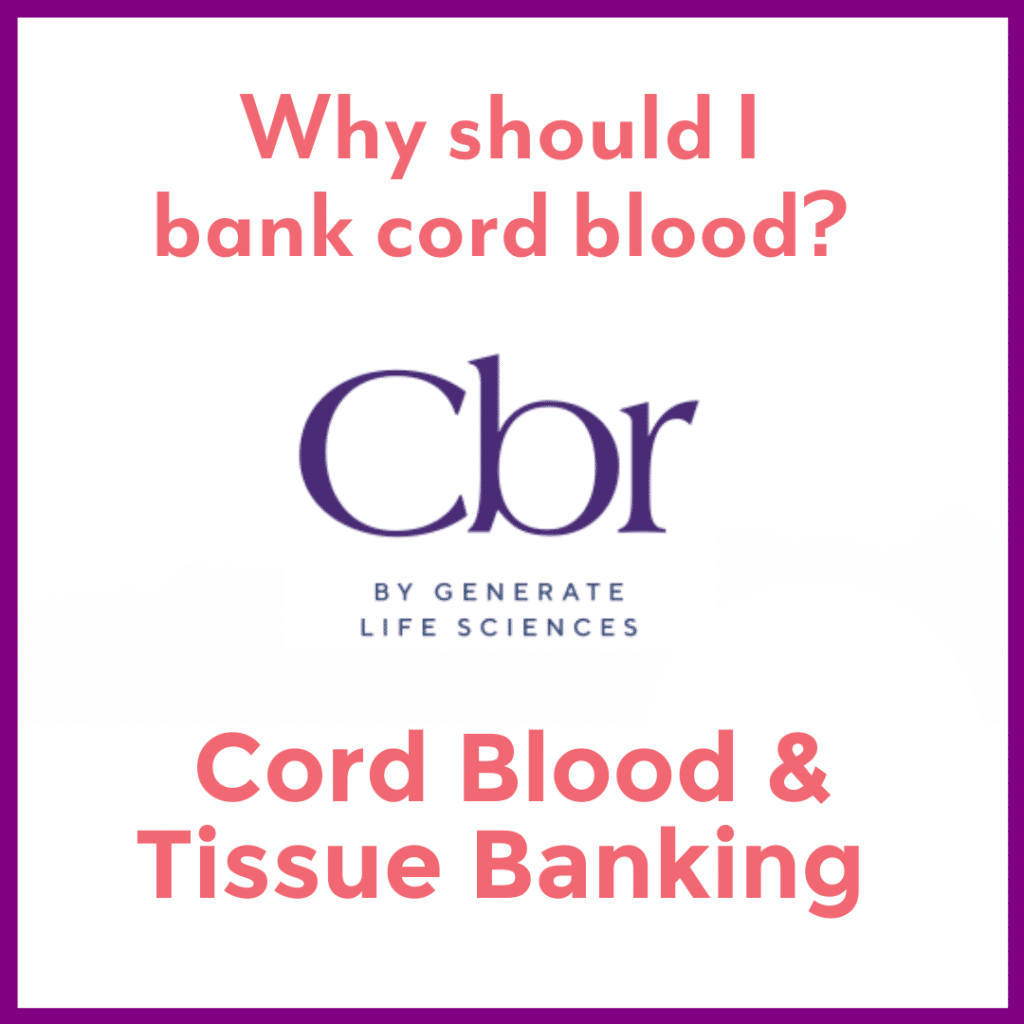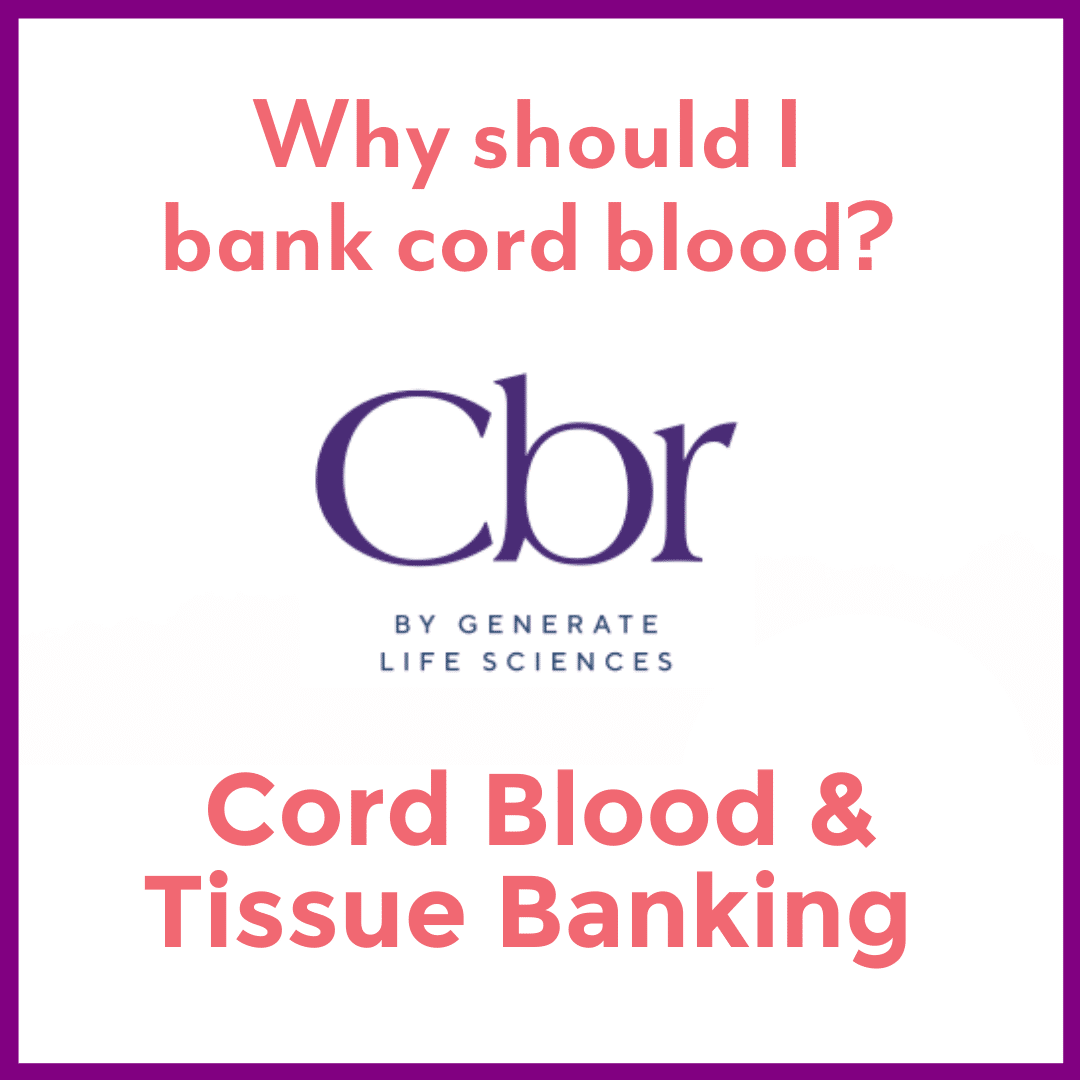 At Twiniversity, we are huge advocates of storing cord blood. Through the process of cord blood banking, you can save the newborn stem cells found in your babies' umbilical cords at birth to use if there's ever a medical need in the future that can be treated with newborn stem cells, such as with certain cancers, blood and immune diseases and some metabolic diseases. Our trusted partner, CBR, has the largest family newborn stem cell bank in the world and has been banking babies' cord blood for over 20 years. CBR partners with research institutions on FDA-regulated clinical trials to help advance newborn stem cell science (we are HUGE fans of science!) and they are the #1 choice of OB/GYNs and expecting parents. To learn more, click here.

Advice From Other Twin Moms
Just pass the gas. Don't hold it in. You'll feel better. Your husband will still love you. –

Kylie M., Lincoln, NE

It's important to listen to your body. If you are tired, take a break even if it's for 10 minutes. If you are hungry or starting to feel nausea, eat something. If you are feeling full, stop eating or you will feel bad later. –

Miriam, Mexico

Remember to relax and don't let little things upset you. Keep making your plans and think of the things that best appeal to YOU. – Candice I., Bridgeton, MO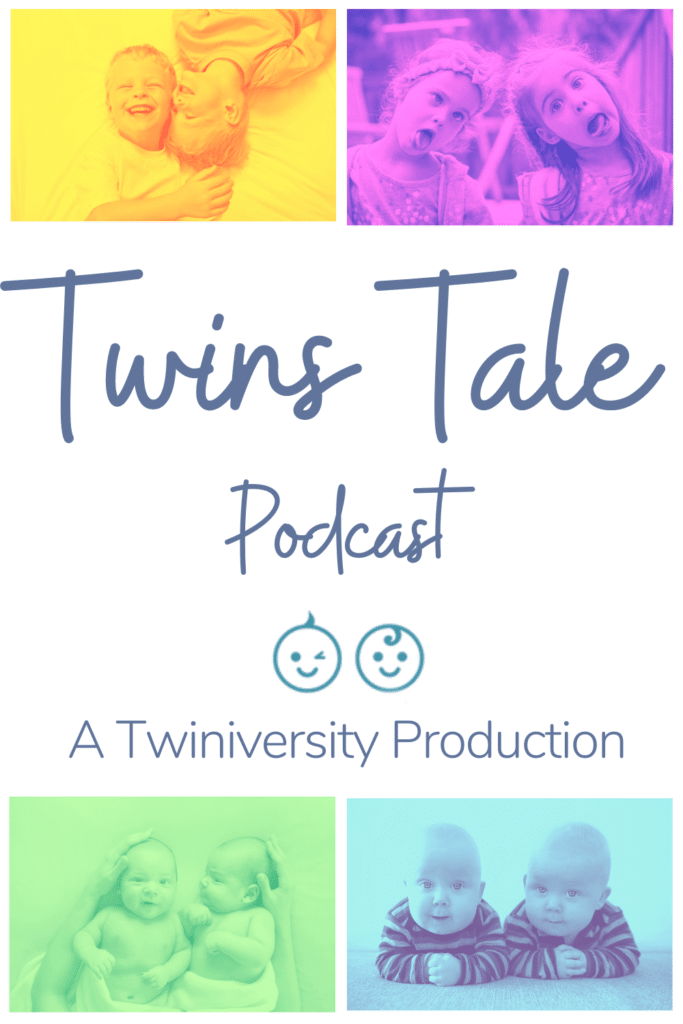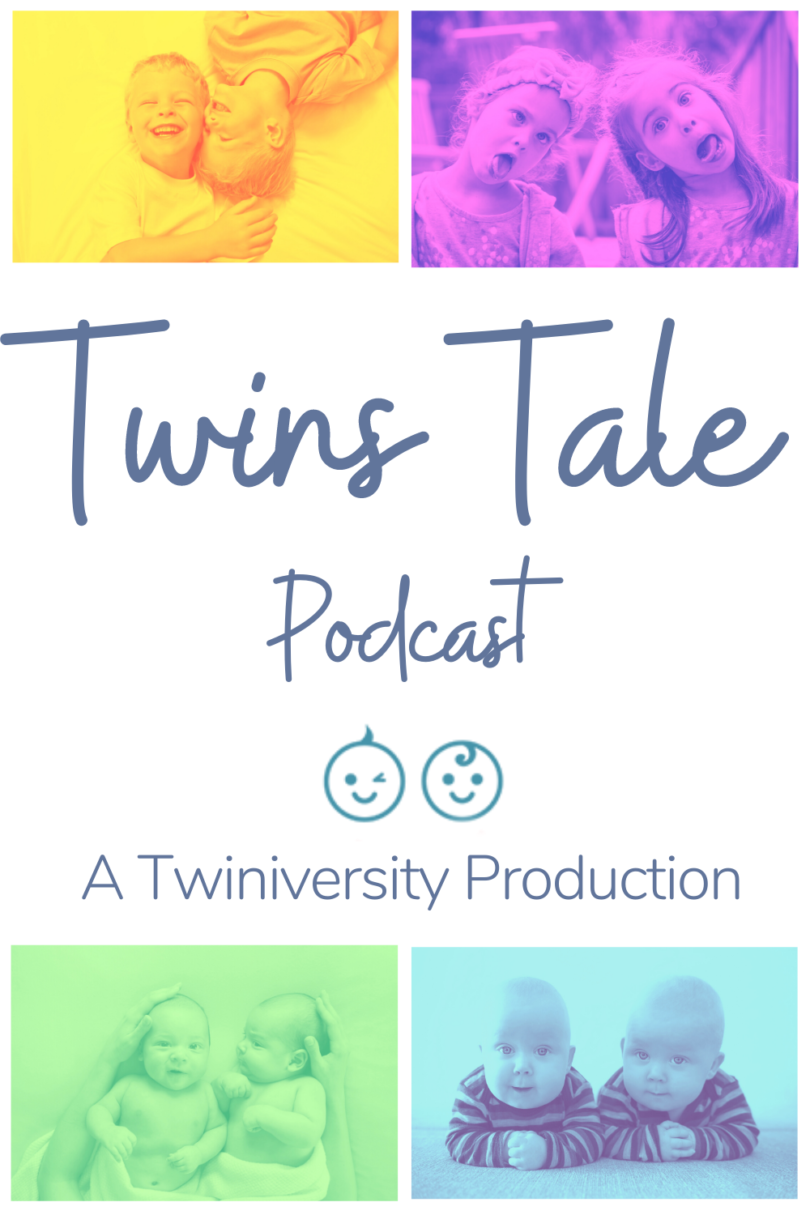 The Twins Tale Podcast by Twiniversity is an intimate look into the lives of twin parents and their twins at all ages and stages, from birth through college. We interview twin parents in the trenches and ask all the burning questions you want to know about raising twins: schedules that work, feeding your twins, getting out of the house, finding sanity, and so much more. Subscribe for FREE today!

Concerns Other Twin Moms Had
Is there something different I should do to help growth?

Is there anything I might be doing that's hindering the babies' growth?

I'm nervous about the first trimester exams

I'm hoping to know my babies' sexes as soon as possible

I am mostly concerned with when and how to tell my extended family the news because I am very private. I am considering keeping this between my husband and I for several months.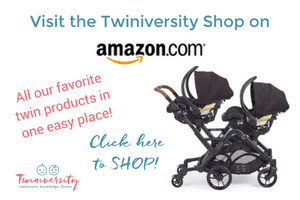 Questions Twin Moms Had for Their Doctor
How much should my stomach ache/hurt as room is made for my babies?

How often is it recommended to see a chiropractor while pregnant with twins?

What can I do at home to ease my back aches?

When can I know the sex of the babies?

What medications are safe to take for cold & flu while pregnant?

Do I need to increase pregnancy vitamins beyond folic acid?
Typical Tests That Are Done
Chorionic villus sampling (or CVS) is an optional test and is typically offered between weeks 10-13 of pregnancy, when the test results might have a significant impact on the management of the pregnancy. Chorionic villus sampling can reveal whether a baby has a chromosomal condition, such as Down syndrome, or other genetic conditions, such as cystic fibrosis. Ultimately, the decision to have chorionic villus sampling is up to you. Your health care provider or genetic counselor can help you weigh all the factors in the decision.

Product Recommendations
Quease Ease Aromatherapy for Morning Sickness
Preggie Pop Drops for Nausea Relief
Rachel's Remedy Breastfeeding/Sore Breast Relief Packs
Digital Twin Pregnancy Journal
Must Have Pregnancy Products You Need Right Now
---
Are You a New Twin Parent?
Check out Natalie Diaz's book:
"What To Do When You're Having Two
The Twin Survival Guide From Pregnancy Through the First Year"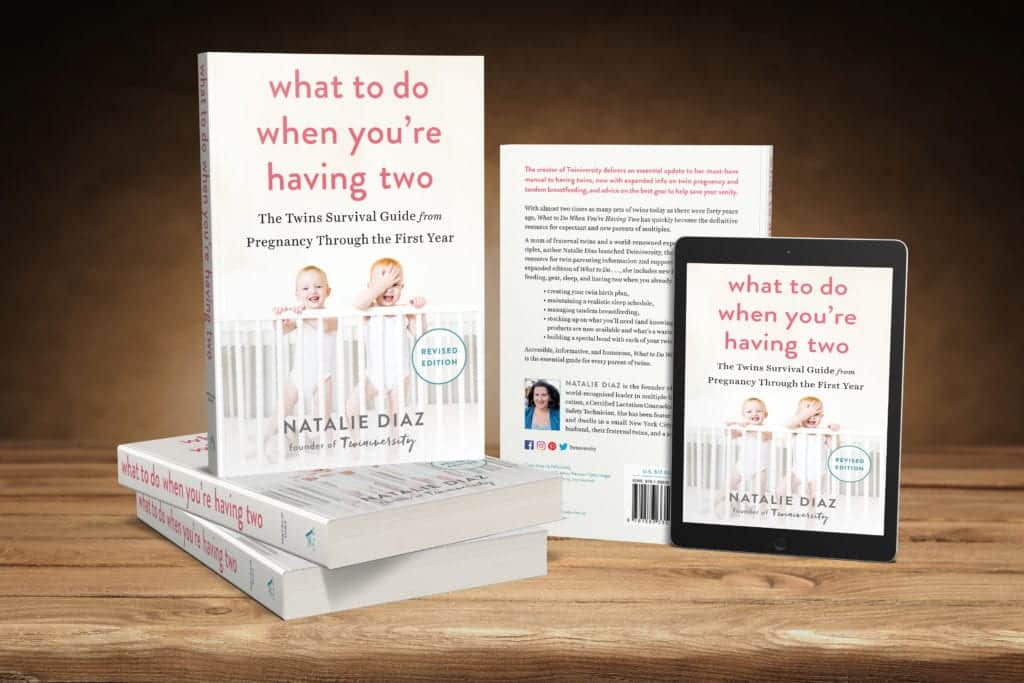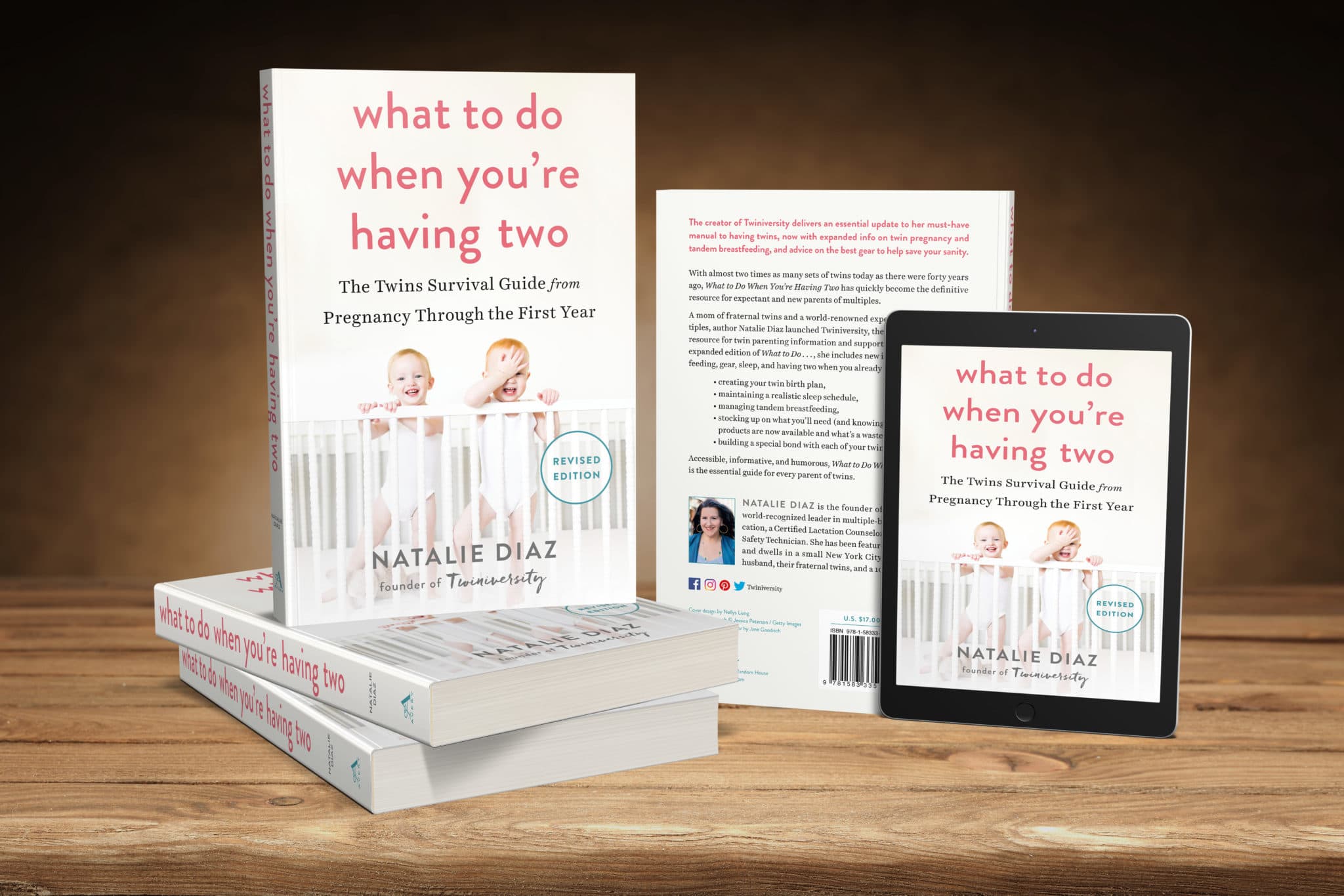 In What to Do When You're Having Two: The Twins Survival Guide from Pregnancy Through the First Year, national twins guru and founder of Twiniversity (and twin mom herself!) Natalie Diaz provides a no-holds-barred resource about life with twins, from pregnancy and birth all the way through your duo's first year of life.
Accessible and informative, What to Do When You're Having Two
is the must-have manual for all parents of twins.
Here is a short list of the best parts of having twins:

You're basically growing someone along with their best friend. You won't ever have to worry about play dates and socialization, because your child's play date will always be right there.

You'll only have to go through childbirth once for two kids.

One of your twins will always want to snuggle. You'll get double the hugs and double the kisses!

Three words: potty train once. (That's if you don't have any other children, of course).

You'll get the terrible two's for two kids over with in one go.

You'll never need to teach your children how to share. They will have shared you from the beginning, so they'll know exactly what sharing means.

You'll also never have to teach them how to care for others. After getting to know hundreds of pairs of twins, I have found that twins are significantly more empathetic than the general population. Think about it – if you always had somebody right next to you who cried when you cried and you laughed when they laughed, you would basically have empathy built-in, too.
---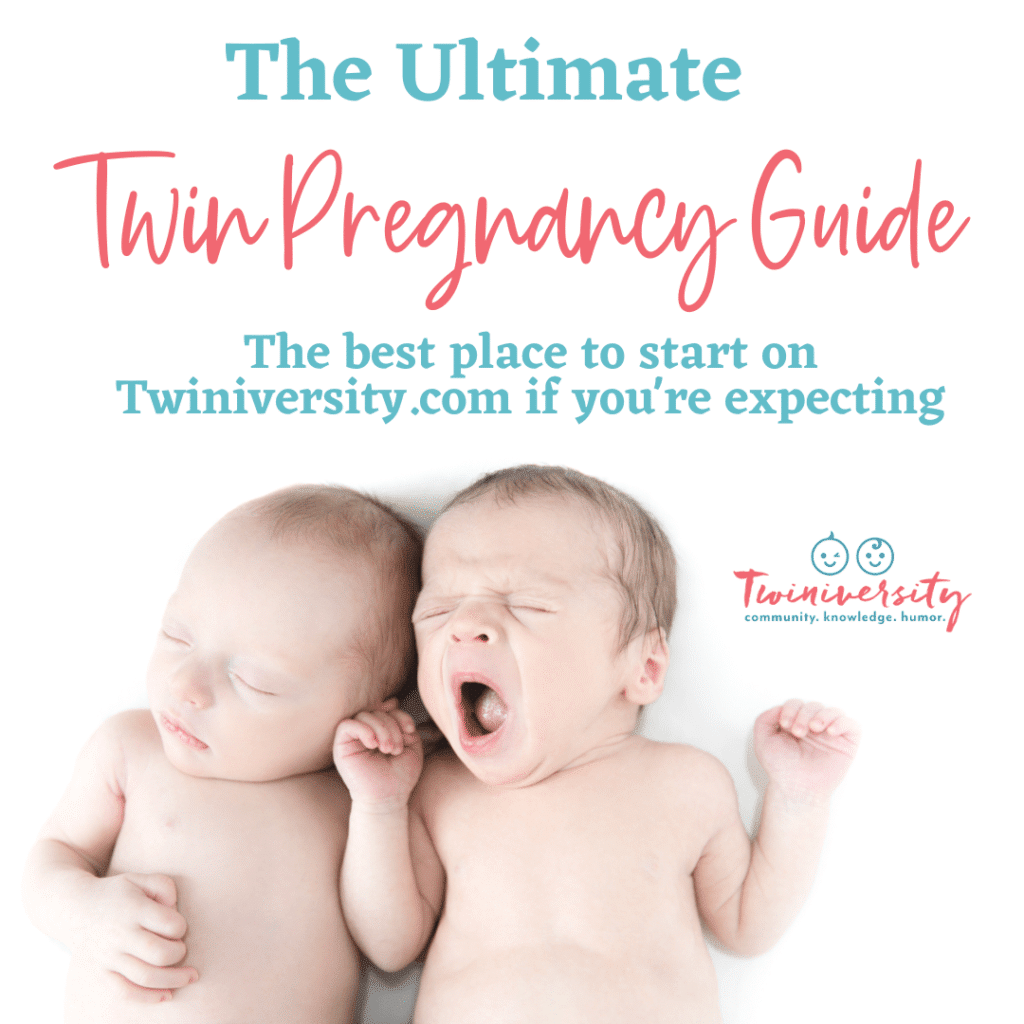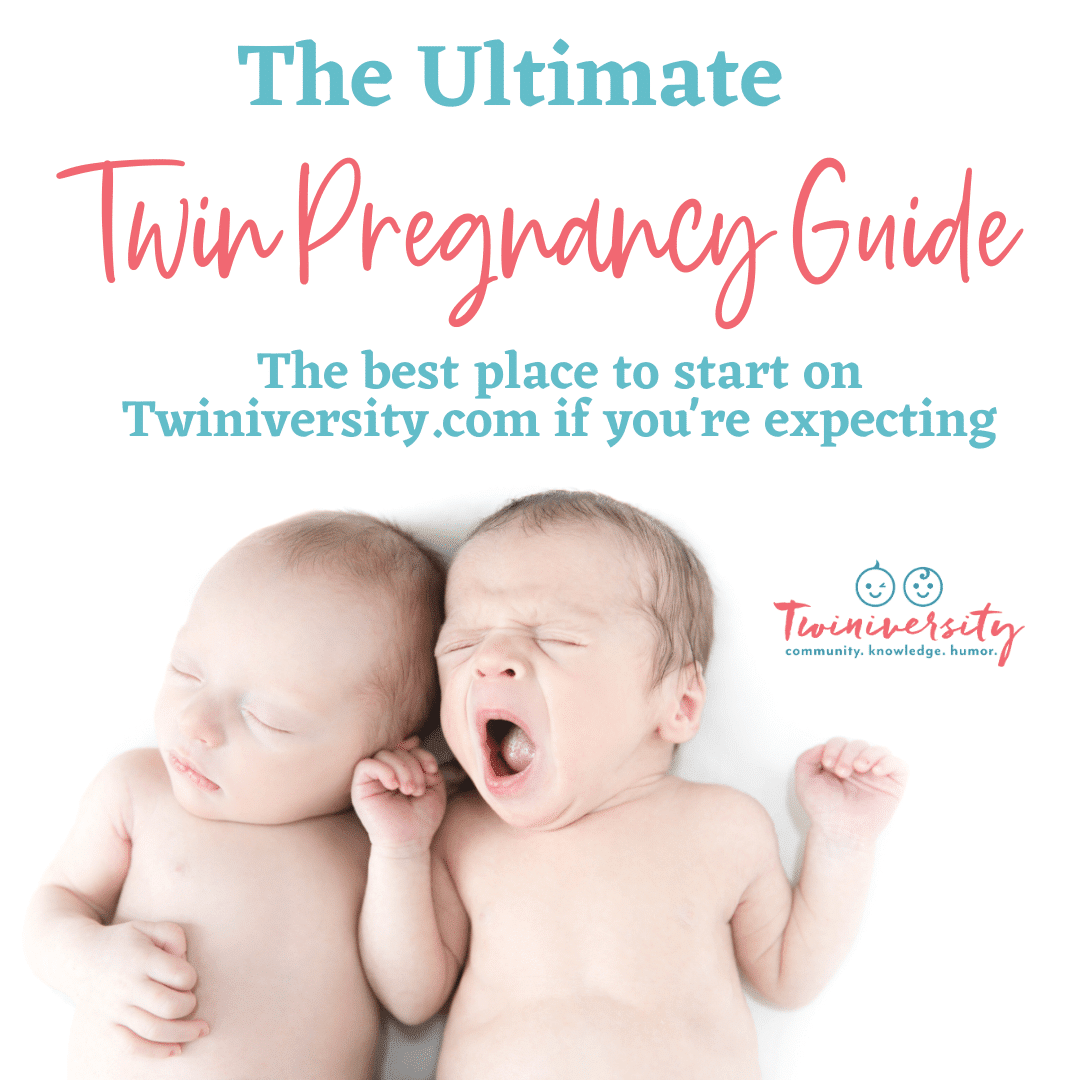 Pregnant with twins and not sure where to start? Visit the Ultimate Twin Pregnancy Guide to find all the top articles and resources to get you ready for twins. While you're at it, check out our expecting twin classes and Twiniversity shop!
---
REMINDER: Don't forget to take a belly shot!
Belly Photos of 10 Weeks Pregnant With Twins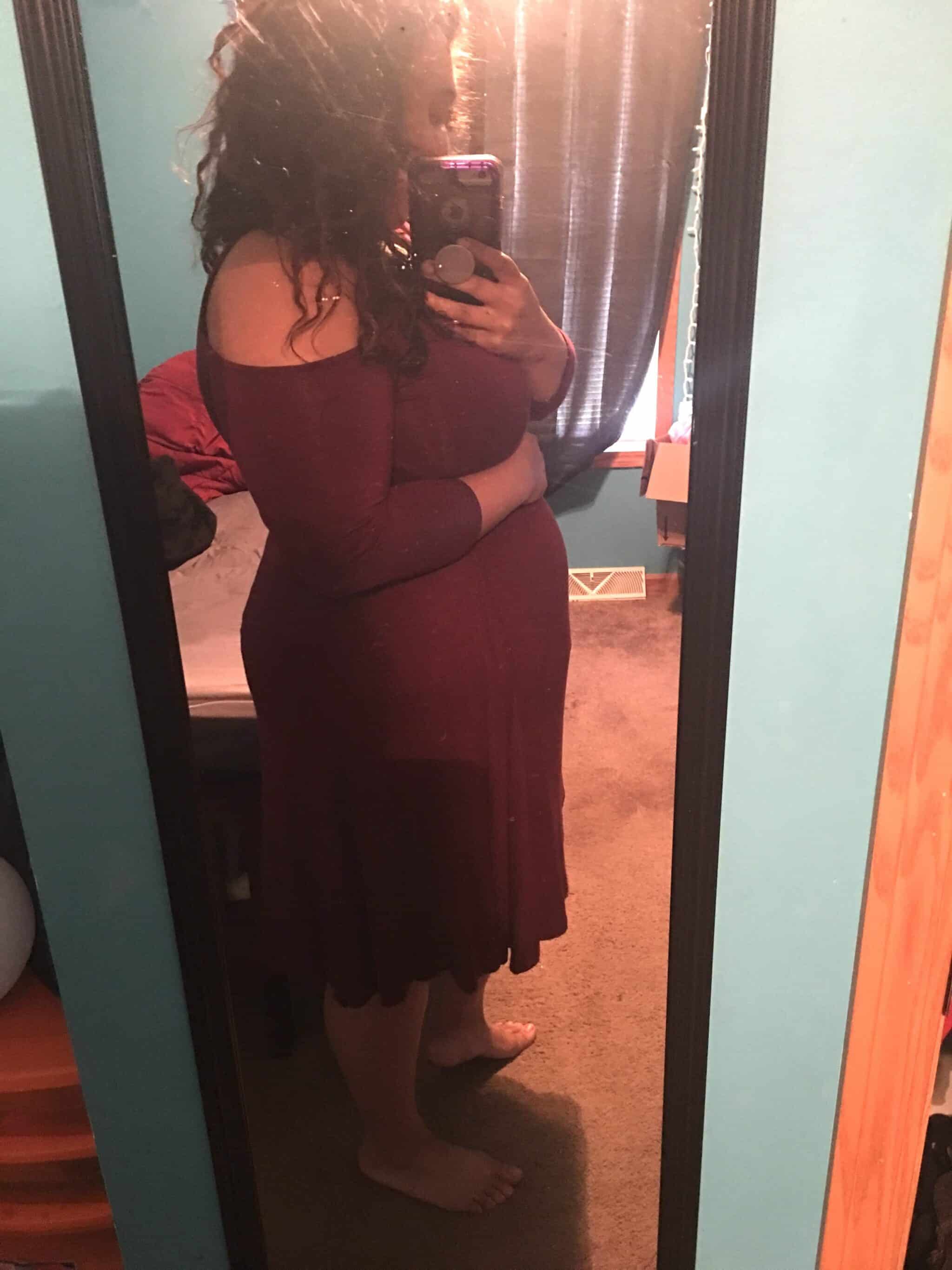 Ultrasound Photos of 10 Weeks Pregnant With Twins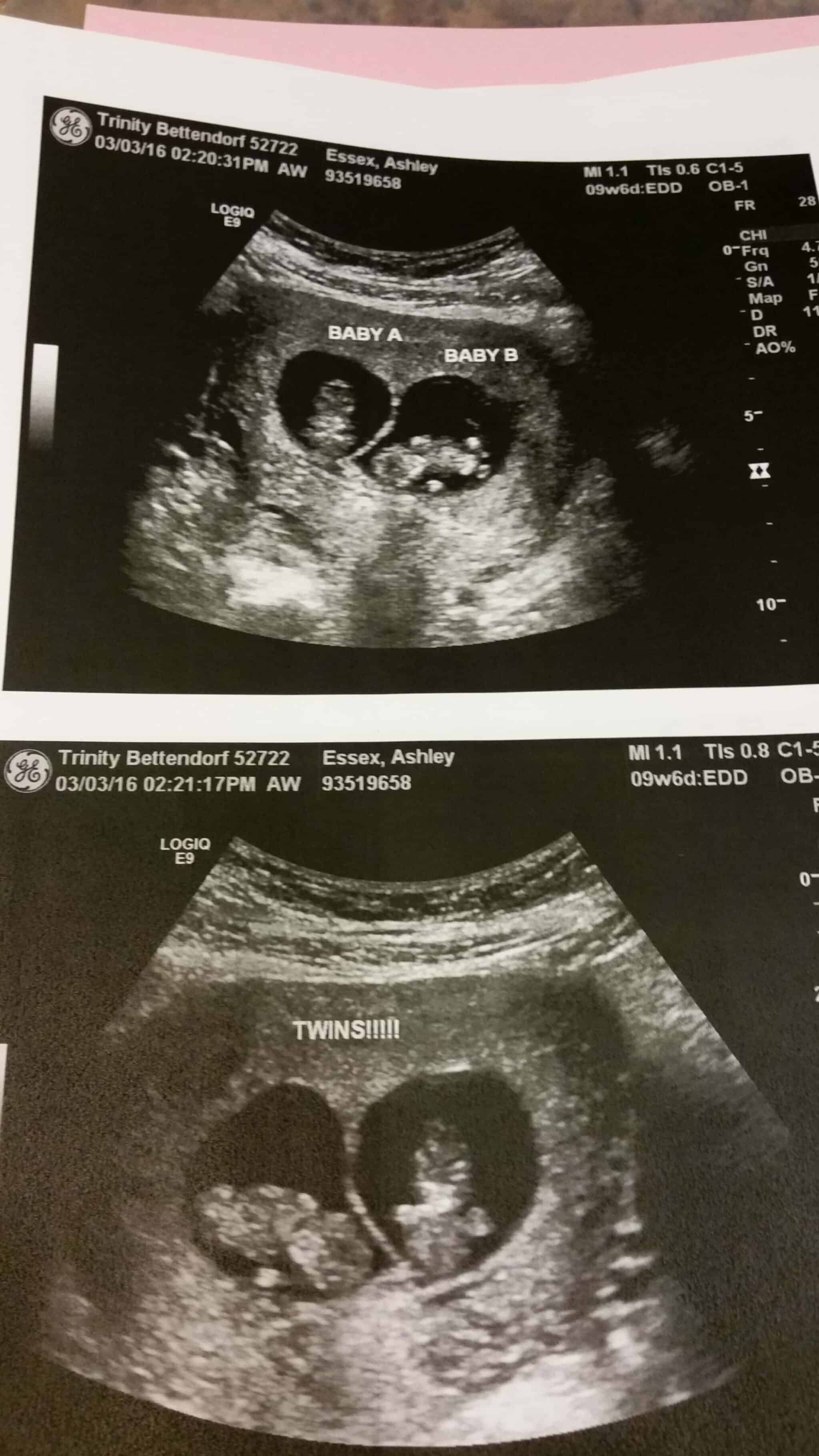 ---
Articles You Should Read This Week
---
Videos to Check Out
---
Register for Class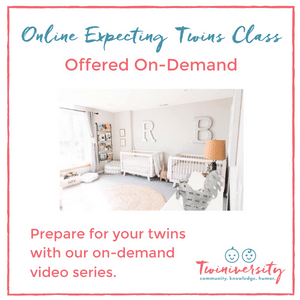 Have you taken your expecting twins class yet? We offer a great class on demand so you can take it on your own schedule! There are so many video modules covering everything from your twins' baby registry to your first week at home with twins! Sign up today to get started before your twins arrive.
⬅ 9 Weeks Pregnant with Twins 👶👶
👶👶11 Weeks Pregnant with Twins ➡
---
Sources