Read our list of twin girl names to find ideas to name your baby twins. This is an ACTUAL list that we've compiled from our Twiniversity community and these are the ACTAUL names that people have chosen as their twin girl names.
What are some twin girl names?
Are you looking for cute twin girl names to help you decide what to name your twin girls? We have got you covered! Our community of twin moms and twin dads shared their twin girl names and we're sharing the list with you!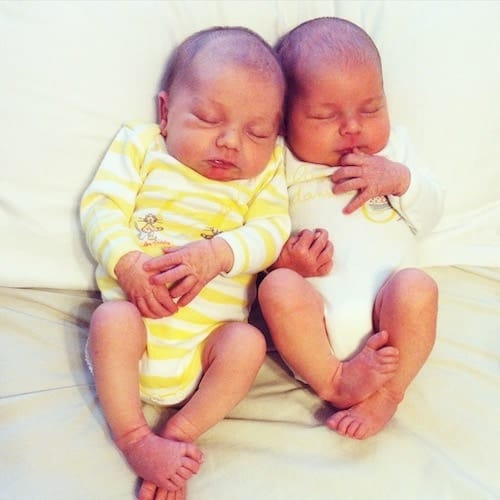 We hope that this list will give you some great ideas and help you make some final decisions on twin baby names for your little girl twins!
Hannah & Sarah
Allison & Madison
Lorelei & Vivienne
Josephine & Cecilia
Jasmine & Janiyah
Milla & Amelia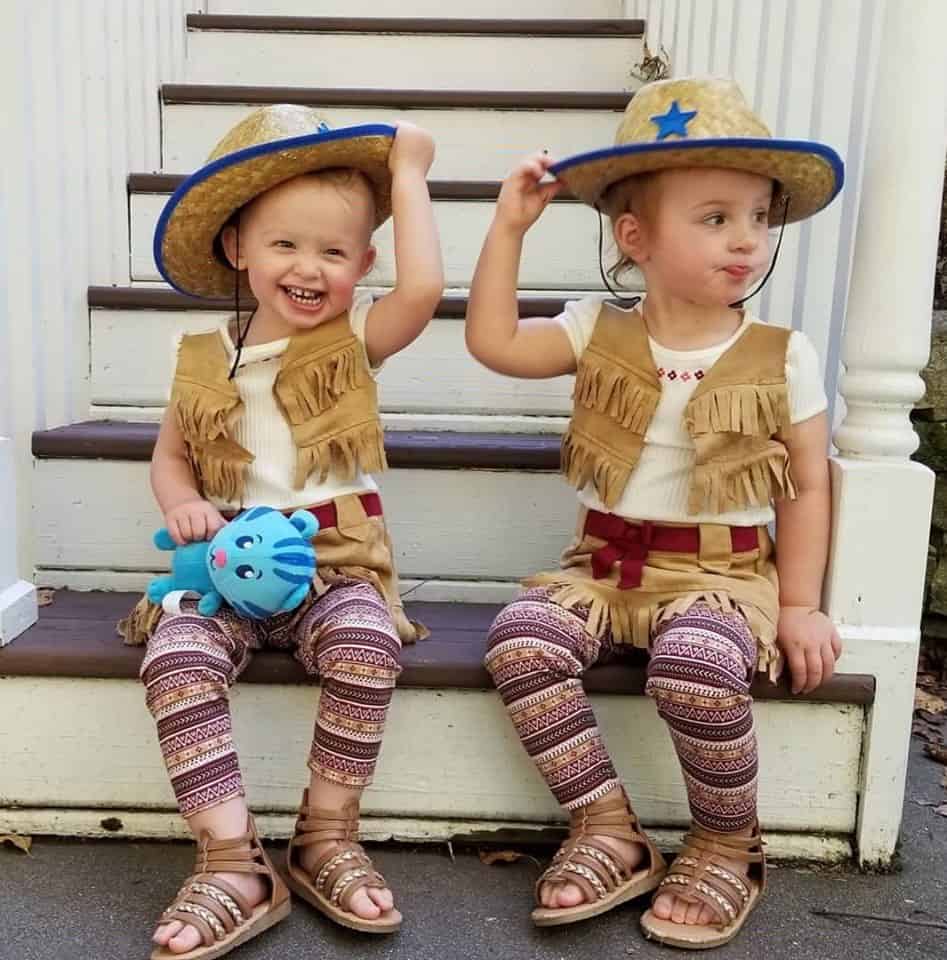 What are cute twin names?
When you are picking cute twin girl names, please think, not only about now, but about the future. Say the name out loud multiple times and maybe even yell it a little. Yes, it sounds crazy, but remember that you can choosing a piece of someones identity, their name. Many folks think a name is sweet for the under 10 years old crowd, but remember that the sweet little baby in your arms will someday be a powerful woman running her own world.
Raegan & Rylee
Winnie & Bea
Carolin & Josefin
Ella & Mila
Yeshe & Jetsun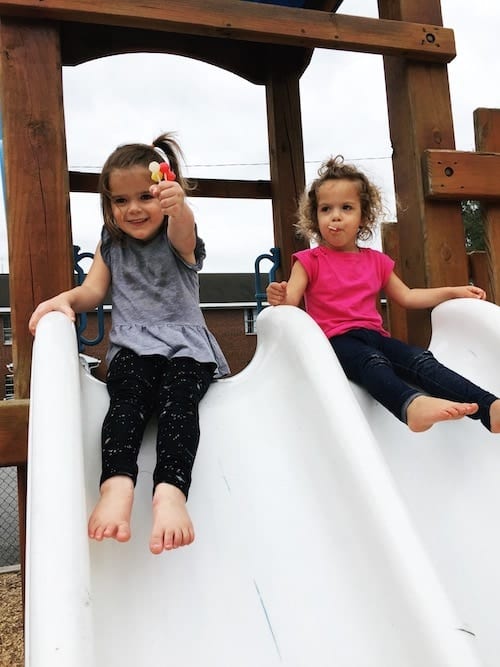 Olivia & Oriana
Hadley & Oakley
Finley & Poppy
Claire & Lillian (Lily)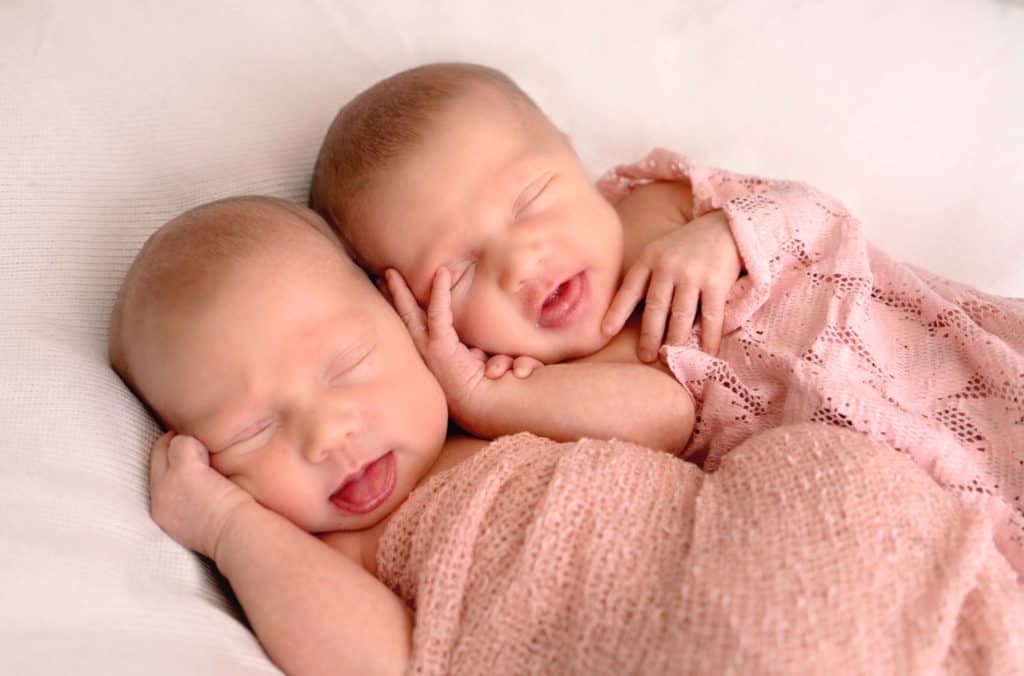 What are some pretty girl names?
Pretty twin girl names are plentiful. Some say choosing a name with a soft vowel sound (Sophia) is more pleasant to the ear than a hard vowel (Annie), but honestly, I think this is a very personal choice and nothing but your personal and family opinion should matter. Over time there have been dozens of studies about how a Childs name can set their future in motion, freakonomics for example does some deep diving into this subject, but if you have a family name that, to you, is powerful and meaningful, go with your gut and choose what you think is best.
Ellis and Everly
Harper and Ava
twin baby names
Delaney and Hadley
Brialle and Natania
Ayla and Arielle
Fallon and Saraya
Caroline and Harper
Analee and Anahi
Sophie and Madeline
Rosemary and Juniper
Hanna & Margot
Camryn & Jordyn
Emily and Emma
Hailey and Mia
Carly and Avery
Emerie and Natalie
Nora & Cleo
Harper & Ashtyn
Giuliana & Luciana
Stella and Savannah
Emma & Annie
Marina and Elena
Charlotte and Phoebe
Ellie & Haylie
How did you choose your twin girls names?
"We wanted traditional names that were similar in style to our oldest (Rose) and most definitely not matchy-matchy. We ended up with Eleanor and Amelia. We also loved that all 3 are after strong women in history – Rosie the Riveter, Eleanor Roosevelt, and Amelia Earhart." -Megan C.
"Stella and Elyce. Stella was my "grandma's" name. She wasn't blood, but was more of a grandma than my real grandmas. She died the month I met my husband, never knew him. Elyce is my middle name, and my husband picked that one out, because he loved it. Stella has bright blue eyes just like the original (again no blood), and Elyce looks just like me". -Megan G.
Alecsa and Jayla
Ruby & Tilly
Ivy-rose and Arya-mai
Savannah and Emma
Charlotte Rae & Norah Faith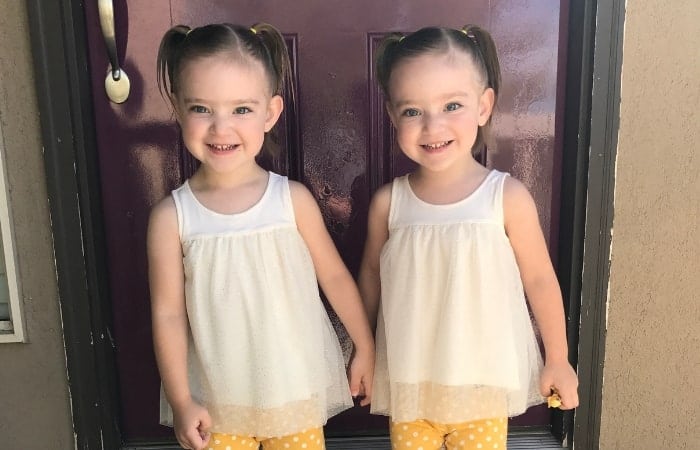 What are some twin girl names?
Delilah and Everleigh
Kamryn and Kyndall
Sloane and Skylar
Serenity and Destiny
Avery and Emily
Miraya and Iyanah
Alyssa and Zinnia
Harper and Chloe
Avery and Nyla
Briza & Beatriz
Sylvie and Ella
Ariana and Brielle
Blake and Darcy
Londyn and Reagan
Ailsa and Clara
Mary Ellis and Amelia Jane
Arya & Diya
Brooklyn and Hadley
Adrianna and Catarina
Ava and Addie
Nil & Nisa
June and Jayda
Jane & Josephine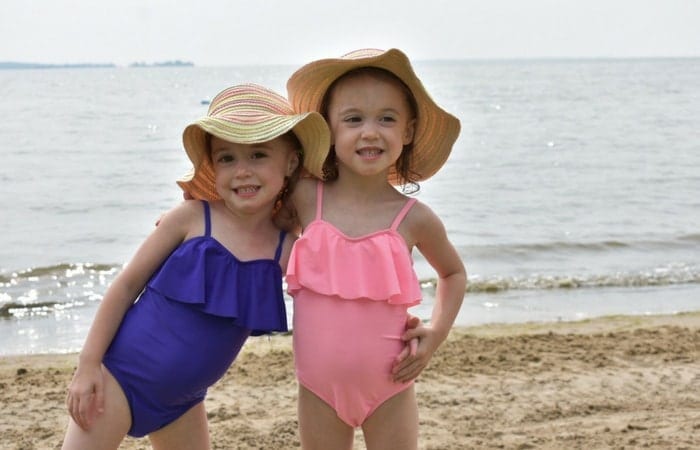 Freya and Abigail
Bethany & Cleo
Emma & Emily
Eliza & Charlotte
Adelynn & Brooklynn
Jocelyn and Jazmine
Georgie & Frankie
Nora and Scarlett
Kylie and Casey
Alexis and Amaya
Everly and CoraLyn
Lyra Marie and Kymber Leah
Natalie and Cassidy
Majken & Molly
Laura and Layla
Millie and Ellie
Laila and Livia
Ava and Evelyn
Mia & Remi
Parker & Hayden
Ava & Sophia
Alice & Margaret (Maggie)
Amelia and Annabelle
Inaam Lynn & Harlei Marie
Elsa and Ellen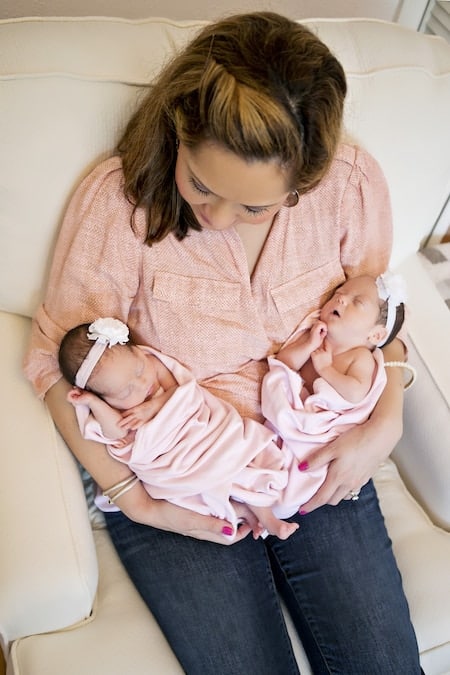 Vienna and Sydney
Sidney Helen and Shea Evelyn
Hamida and Halima
Emma and Emiliana
Estelle & Ezra
Annabelle and Theodora
Ava and Emmy
Charlie and Sydney
Chloe Jane and Winry Rose
Olivia & Ava
Cynthia and Rose
Elisha and Elizabeth
Mila and Myla
Alice and Haizlee
Dahlia & Camila
Anna Camila & Sara Gianna
Lilah and Keira
Morgan and Kamryn
Anniston Dawn and Adaline Belle
Hannah and Hafsah
Olivia Grace & Mia Rose
Aurelia and Cecelia
Sadie and Sawyer
Lume Arya Rae and Lupe Eira Wren
Elise & Lineth
Kinsley and Adeline
Kaela & Kylie
Aria and Athena
Mischa & Harlo
Zara & Poppy
Sterling and Harlee
Genevieve and Elisabeth
Caiden & Christina
Kasey and Hayden
Stella Kate and Ada Lynn
Julianna and Mia
McKenzie and Lydia
Payton and Quinn
Ada and Maisie
Bernice and Bethany
Lucia and Naomi
Cara and Lily
Kylie and Olivia
Yasmin & Courtney
Lakyn & Lyric
Isabella & Emma
Jocelyn and Hayden
Melissa and Jenna
Hazel & Maisie
Cora Mae & Lena Rose
Josephine and Emme
Nellie and Josie
Kaia & Brie
Scarlett + Savannah
Avery Marilyn and Caroline Elizabeth
Bailey and Onyx
Juniper and Talia
Millie and Grace
Emily and Lily
Ava and Olivia
Vivian and Greta
Skarlett & Skylar
Callie & Caylie
Chloe & Claudine
Ana and Natalia
Austyn and Dallas
Arianna & Abigail
Anabel & Isabel
Grace and Addison
Millie and Olive
Iris & Sloane
Thea & Zoe
Morgan and Meredith
Ava Sue and Emily Jayne
Ella and Halle
Mia Dinorah & Mila Isabel
Addison and Payton
Summer and Autumn
Aisha and Nadia
Wren + Mae
Tshegofatso and Tshepiso
Sophie and Sloane
EvaLaRue and Annabella
Della and Clara
Ana and Isla
Jordyn & Jaedyn
Loretta and Barbara
Jocelyn and Abigail
Amber & Scarlet
Willow & Laura
Adaline and Lorelai
Mia & Julia
Hailey & Mikala
Jackie and Jamie
Juliana and Analise
Andrea and Sofia
Izzy (Isobel) and Zoe
Lainey & Kenna
Blake & Collins
Riley and Reagan
Lily and Lucy
twin boy names, twin boy and girl names, boy girl twin names, twin baby names, cute twin names, twin baby girl names, twins baby boy and girl, matching twin names, twin girl names that rhyme, unique twin names, twin baby names boy and girl, twin baby boy and girl names, good twin names