Learn how to host a virtual baby shower on Zoom while you and your guests are unable to leave your homes during the COVID-19 outbreak.
While the majority of the world is having to shelter in place due to COVID-19, pregnant couples are searching for ways to host their baby shower while having to practice social distancing. I'm here to tell you that a virtual baby shower is a GREAT alternative to having your baby shower in person. In fact, many couples pregnant with twins have already been doing this for years! I've heard tons of stories where a mom had to go on bed rest at home or in the hospital and she was unable to attend her baby shower in person. Zoom Meeting is a video conferencing computer program/app that will allow your baby shower guests to meet up over their devices from their own homes. Learn how to host a virtual baby shower with these easy steps and tips below.
How do I host a virtual baby shower on Zoom?
It's a lot easier than you think to host a virtual baby shower on Zoom. Invite your guests by email or with a fun online invitation such as Evite. When you send out the invite let your guests know where you are registered so they can start shopping online for your gifts. Have all the gifts delivered to your home, either by online order or have guests drop off gifts on your doorstep.
Here's another great gift idea: a gift certificate for the Twiniversity online expecting twins class and online breastfeeding twins class! These classes are done from your home on your own schedule. Email us at community@twiniversity.com to purchase.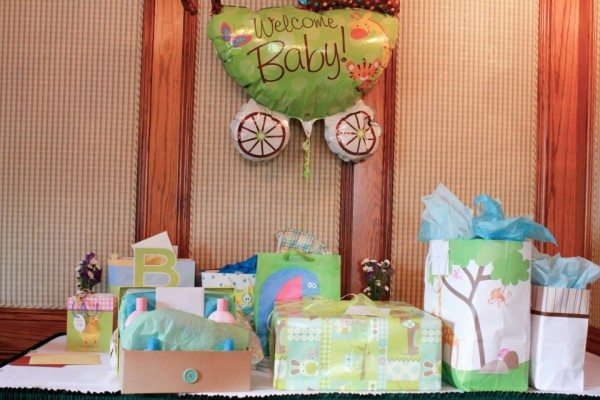 What activities should I plan for a virtual baby shower?
Plan out all the activities that you would normally do at a baby shower. Get creative! Just because you all can't be there in person doesn't mean you can't play games and have a lot of laughs. Check out our list of baby shower games and see which ones would adapt well to an online setting (you may want to nix the games that use toilet paper, LOL!) You may need to email your guests some handouts ahead of time for them to print out at home.
Can I have a baby shower on bed rest?
What about a baby shower theme? Announcing a theme and encouraging your guests to go crazy with the theme in their own homes will make for some really fun moments! Check out our list of twin baby shower themes here and challenge your guests to dress up in the theme, put up their own decorations in the theme, and eat their own food at home on the theme. This would make for a fun activity during the party as well — have each guest show off their take on the theme!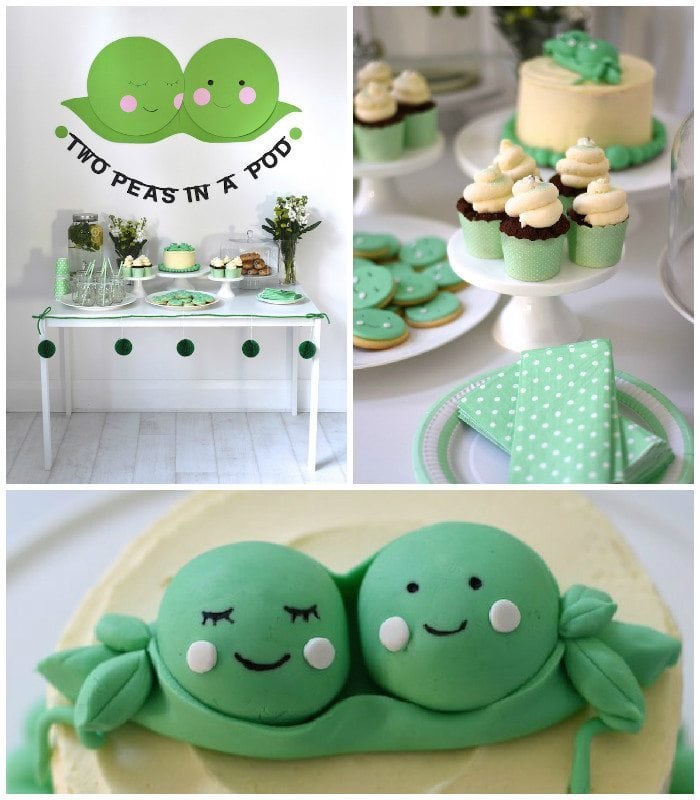 And, of course, there should be time allotted to open gifts! Everyone will enjoy watching you unwrap each one and finding out who sent it. You may want to plan a baby shower bingo game at this time to keep everyone focused on the gifts.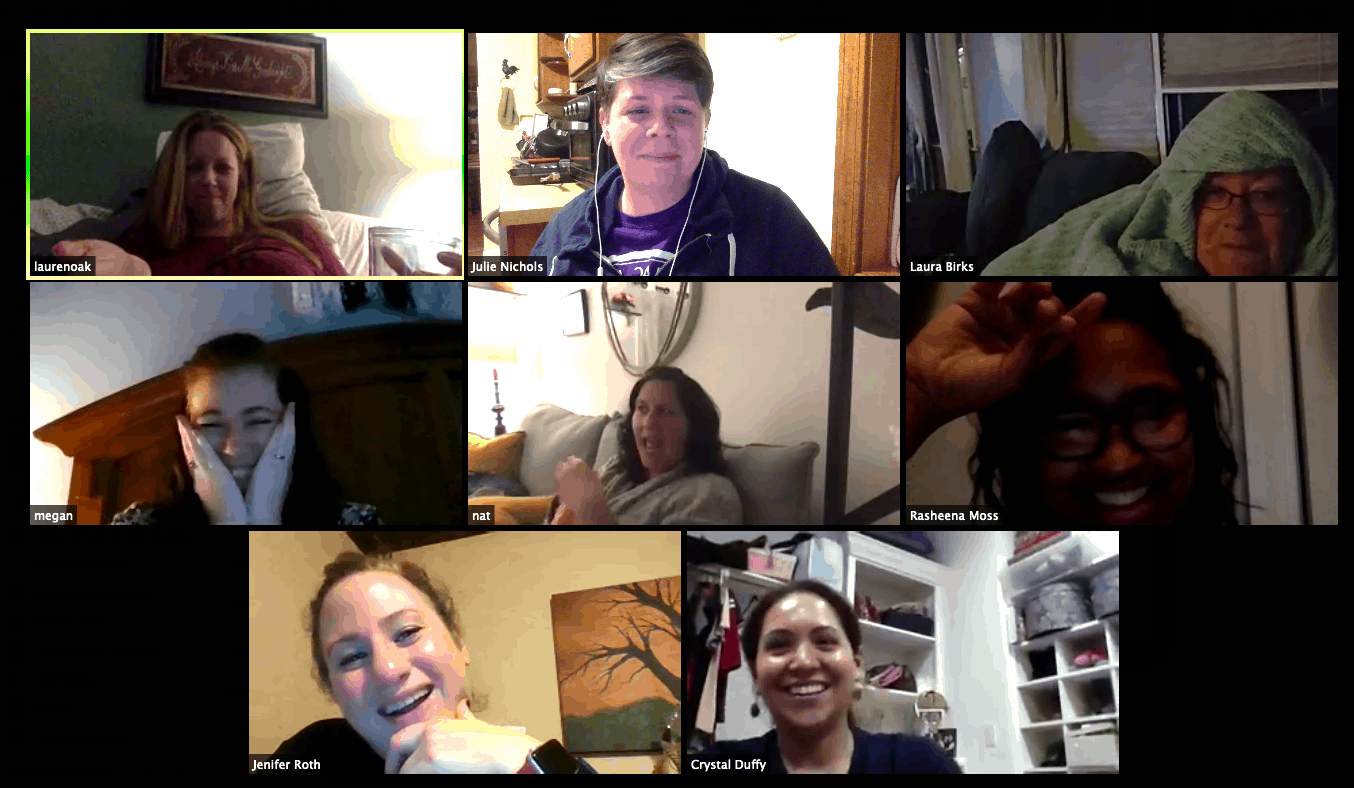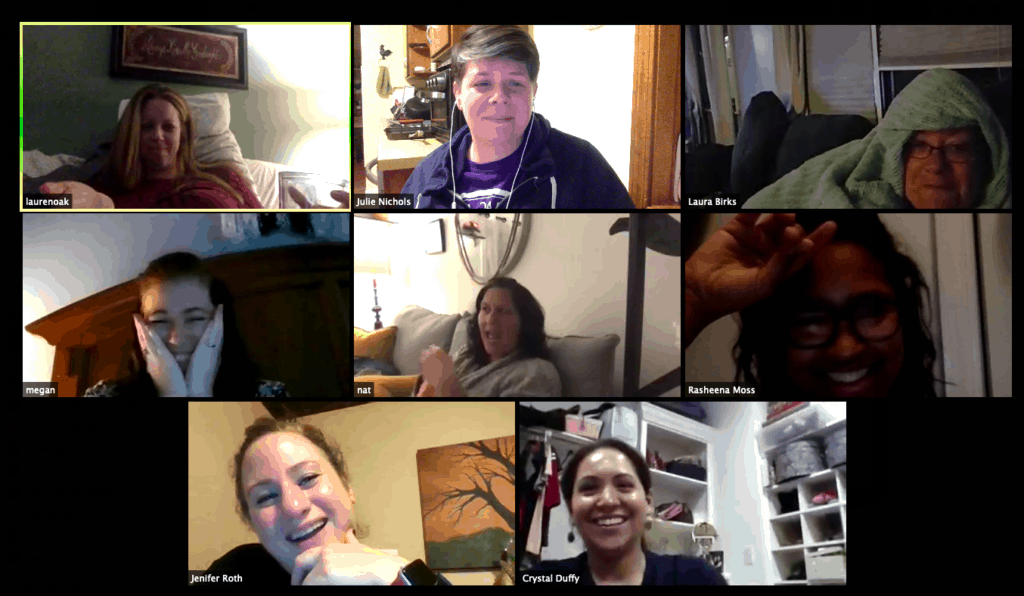 How do I set up a Zoom account?
For a basic plan, it's free. However, the Basic plan has a 40-minute time limit on meetings with 3 or more participants. You will need to upgrade to the Pro account so you won't have a limit on time, which includes up to 100 users joining at once. The Pro account costs $14.99/month and you can cancel anytime.
The Best Baby Shower Themes and Games for Twins
How do I schedule a Zoom virtual baby shower?
You can create a Zoom meeting and share your personal link with your guests so they can join the virtual baby shower. Create a topic, such as "Megan's Twin Baby Shower" and choose a date and time. For "duration", you can leave this alone because it doesn't really matter (it's just to notify people how long you think you'll be on it.)
For "Meeting ID" you can use your Personal Meeting ID that Zoom automatically created just for your account. Think of this as your Zoom "address".
You'll want to choose "on" for video host and participant. Under "Audio", select "both". All the boxes at the bottom can be unchecked.
Then click "save". This will take you to another page with all the meeting details spelled out for you. You can add the event to your Google, Outlook, or Yahoo calendar by clicking the appropriate button. The system will then try to open your calendar account so you can send out an invite to your friends with all the details.
Twin baby shower etiquette and gifts under $50
An easier way to share the meeting link is to click "copy the invitation" next to "Join URL". Then click the "Copy meeting invitation" button and paste that into a text, email, or Evite to send to your guests. This invite will include a phone number and meeting ID, which your guests can use if their video and/or audio connection isn't working.


How do I start my virtual baby shower?
When it's time to start your virtual baby shower, you can just click the link you made and the system will automatically install the software on your computer or install the app on your device. Once you log in, the system will recognize you as the host. As the host, you have the power to mute or unmute people, which is particularly helpful if you've got a guest list of over 10 people and you want to make sure everyone can hear you. That's the only problem with a virtual baby shower — it's nearly impossible for guests to have side conversations with each other. The larger the group, the more difficult it is for everyone to hear if they are not taking turns. I would also mention to your guests to put their screens on mute if they are not talking to reduce background noise.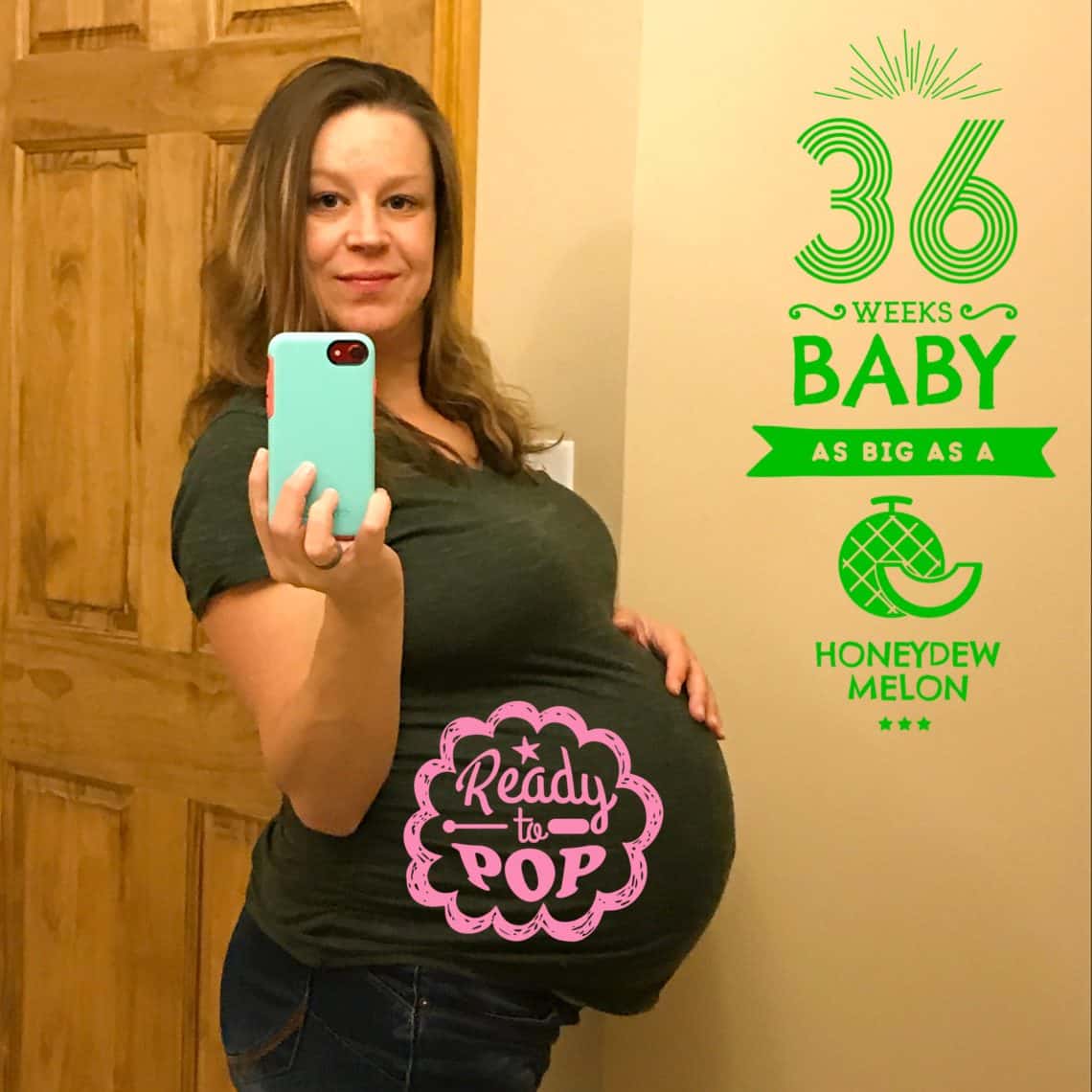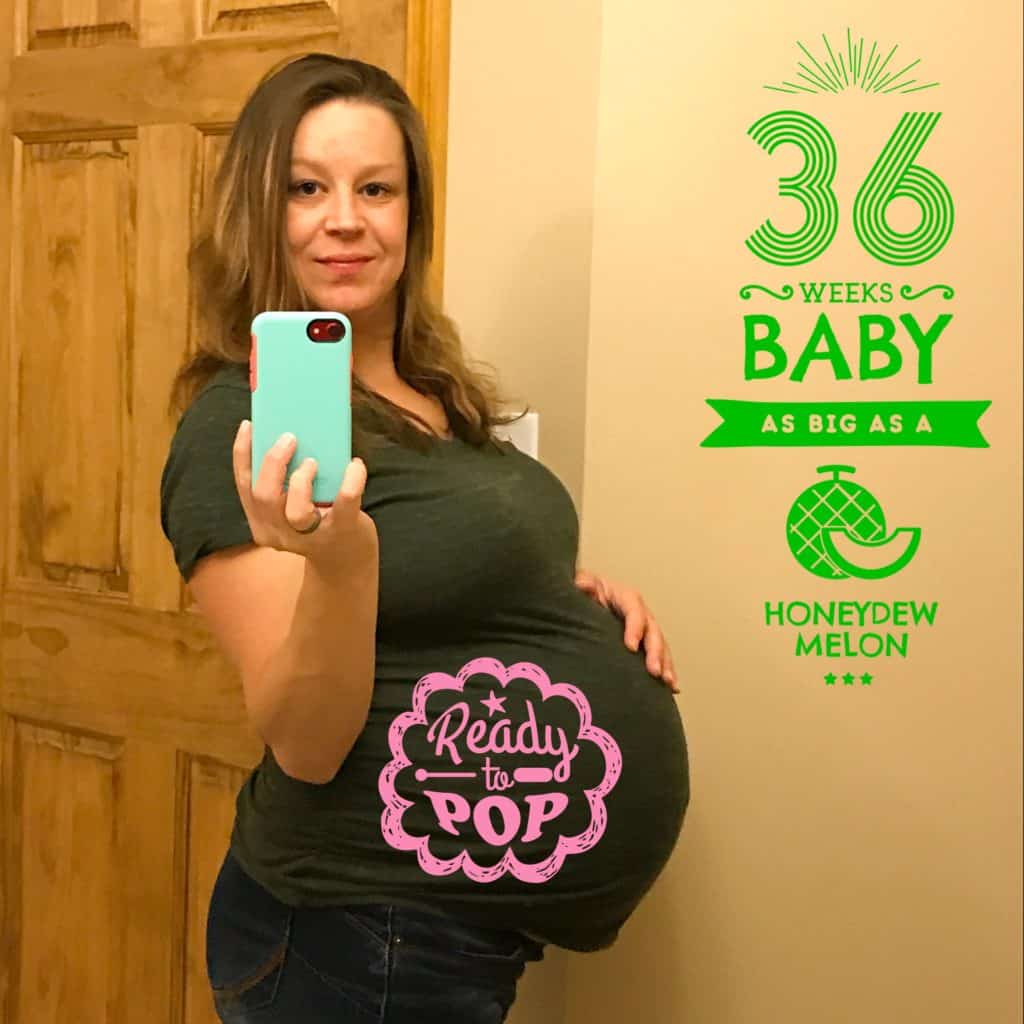 There's also a chat feature in Zoom that allows guests to send text messages to each other in the Zoom screen in the sidebar. You can chat message the whole group or just 1 user at a time in a private chat.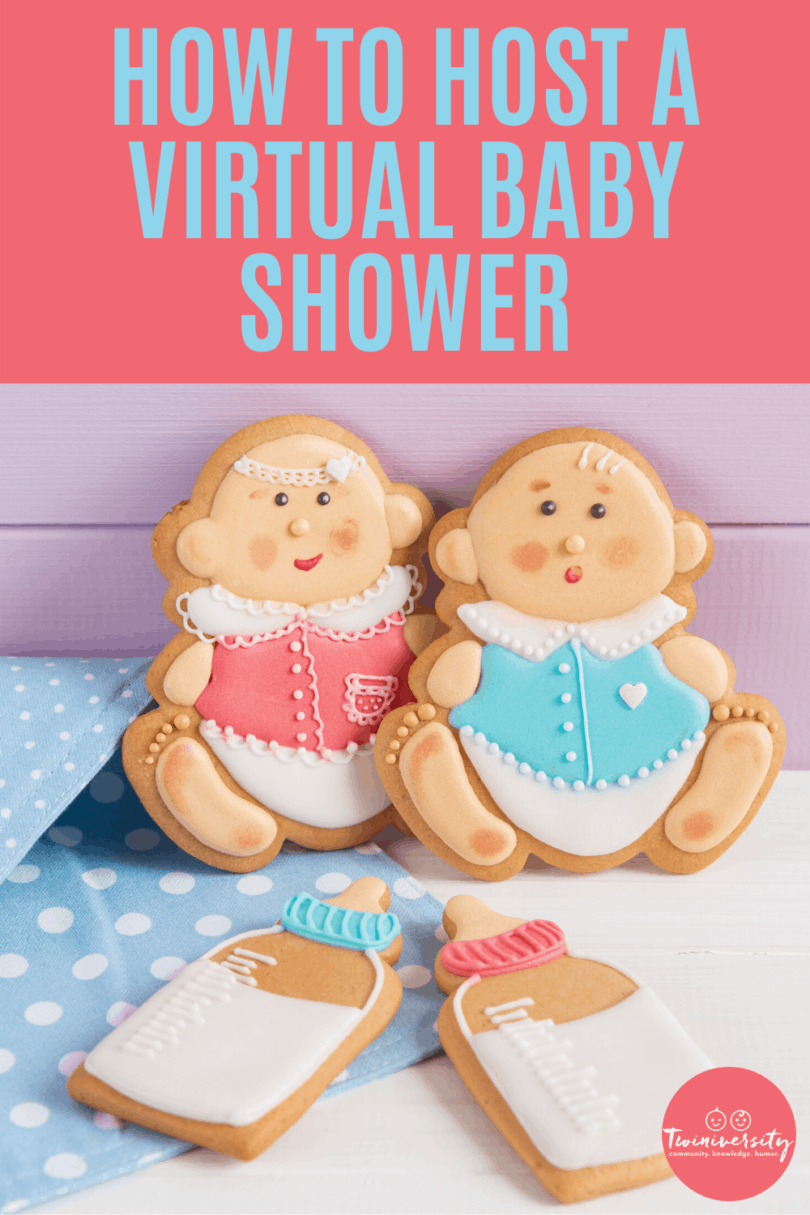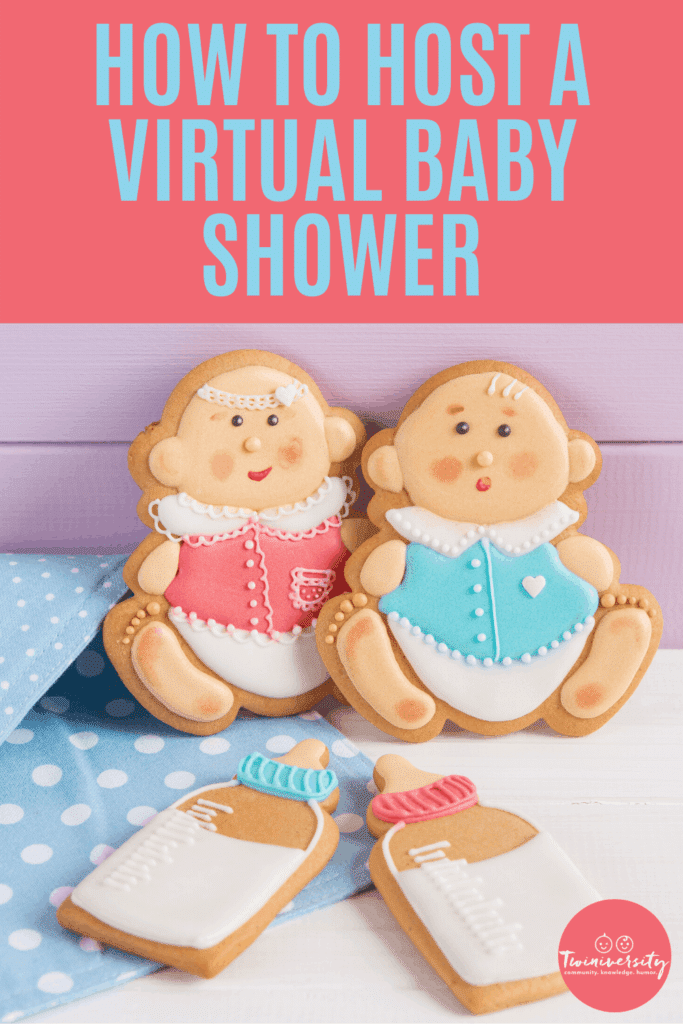 How do I join a Zoom virtual baby shower someone else set up?
So you just got invited to a Zoom virtual baby shower. Now what? To get Zoom set up, we suggest that you sign-on about 10 minutes PRIOR to the event starting.  When you are ready, simply click the link your host sent you to join in and then follow the prompts.  Your computer or device should take you through the setup easily.
Once you click the link, an automatic installation will start. You'll either download the Zoom app if you are using a mobile device, or download the Zoom installer if you're joining from a PC or Mac. It's a super quick install and you should be up and running quickly, but still make sure to take care of this ahead of time. You can click the meeting invite ahead of time if you want to install everything beforehand.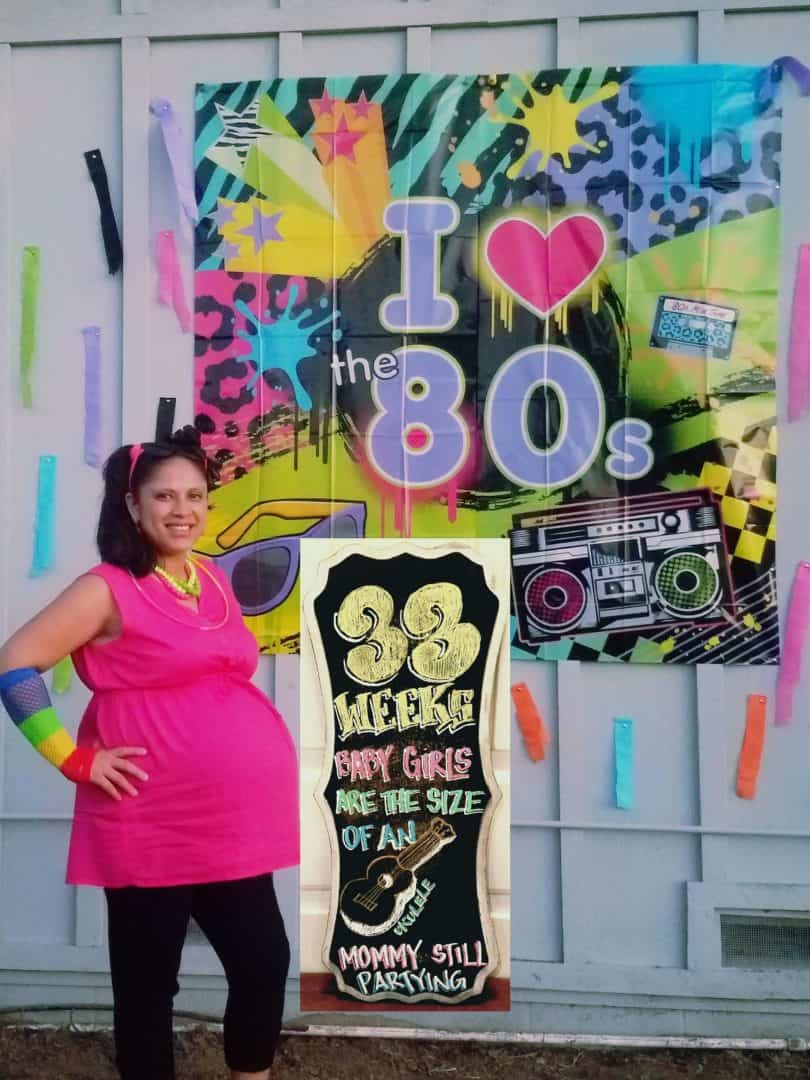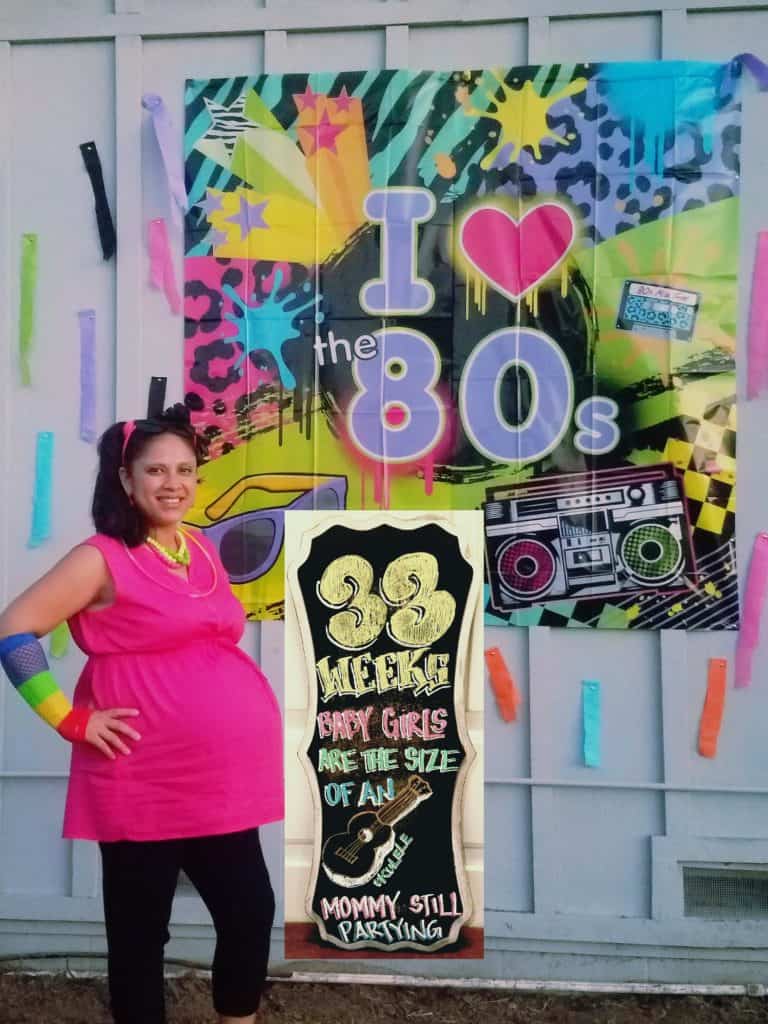 It really helps to click MUTE once you are logged into a larger group meeting. This will allow everyone to hear the host. If everyone isn't on mute, there will be a smatter of sound coming from every user. This can be fun though! With a small group, you don't really need to use "mute" but with a large group it's very helpful so your host can keep things moving along.
Here's more info on joining the Zoom meeting:
Getting Started with Zoom on a PC and Mac
Getting Started with Zoom on iOS (iPhone)
More Zoom FAQs and Getting Started
As you're logging in, choose to join the audio "by computer", which will make the sound come through your device. If this doesn't work, try joining the audio by dial-in.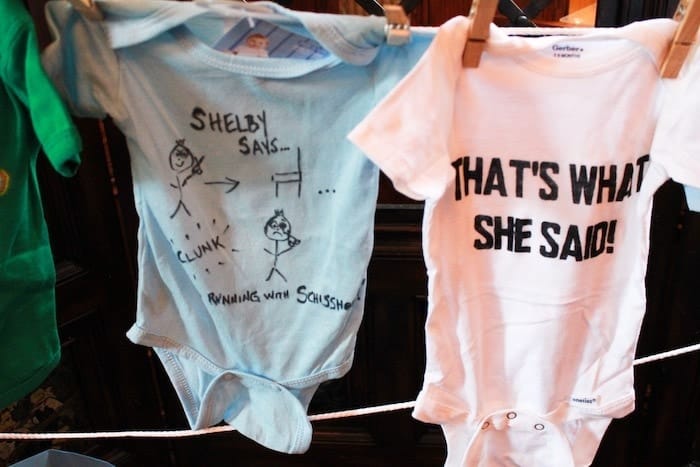 Once you are in the video meeting, make sure to click "START VIDEO" in the bottom left corner and when you see your face on the screen you are good to go!
Twin pregnancy week by week timeline
Make sure to close out any other browser tabs or windows and quit all other applications on your computer or device so you will have the best connection as possible. You'll want to take the Zoom meeting wherever you get the best signal in your home. A hard-wired connection is preferred, but WIFI should also work.
If you have any technical difficulties during your meeting, hang up and then try to rejoin (even if you are the host, you can choose "leave meeting" and you can rejoin). If all else fails — you can always just call in by phone to chat with your friends.
Make sure to check these out!
If you're new to Twiniversity, make sure to click the links below to check out all the amazing content we have for your twin pregnancy and caring for your newborn twins.
Twin Pregnancy Week By Week Timeline
Pregnant with Twins? Start Here
Subscribe to the Twiniversity Podcast (it's free!)
Subscribe to Twiniversity Emails (also FREE!)
Take a Twiniversity Expecting Twins Class ONLINE!
We also have a Breastfeeding Twins Class ONLINE!
Worried about having twins? Get a mentor! (also free!)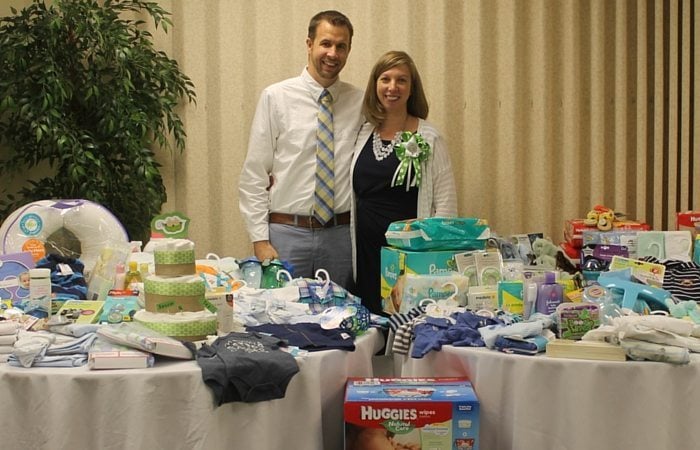 GOOD LUCK!