Last updated on September 28th, 2021 at 01:19 pm
Looking for a luxury stroller for twins? Be sure to check out our pro-con list on the Bugaboo Donkey 3 Twin stroller.
If you're looking for luxury in your twin stroller STOP and read this! The Bugaboo Donkey 3 Twin is what luxury is all about. This twin stroller has some great features and is largely customizable!
If you are looking for a great stroller for twins that will work from newborn to toddler years, you NEED to see what the Donkey 3 is all about. Let's break it all down to help you decide if this might be the right double stroller for you.
Keep in mind that this stroller is a convertible side-by-side stroller. Meaning, you can buy this as a single and then purchase the doubles kit to accommodate a second child. OR you can buy this as a double when you purchase the Donkey 3 Twin.
As a double, it comes with the entire frame, including the twin add-on, two bassinets, two seats, two canopies, and your side storage.
Normally we worry that the seat weight limits are a bit lower when it comes to add-on seats. This isn't the case with this particular stroller. That's good news for twin families! The sturdy nature of the frame and both seats keep this luxury stroller in the running for many families.
Be sure to check out our Double Stroller Reviews page to see other stroller reviews!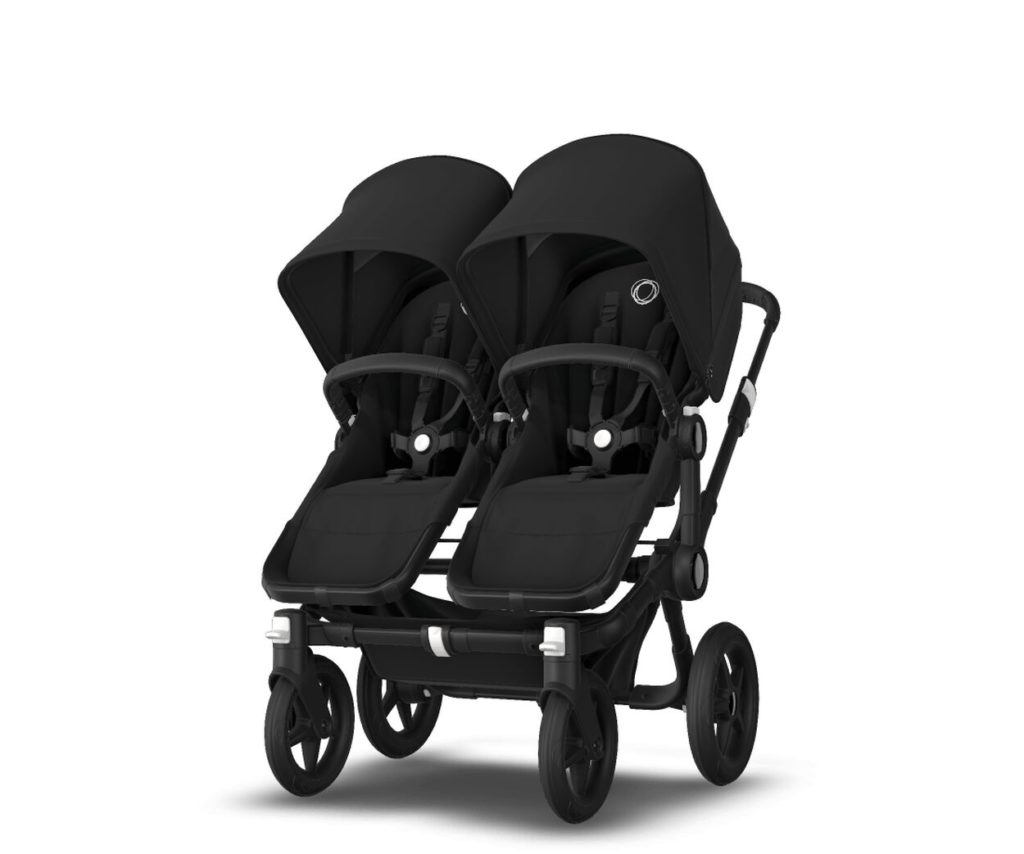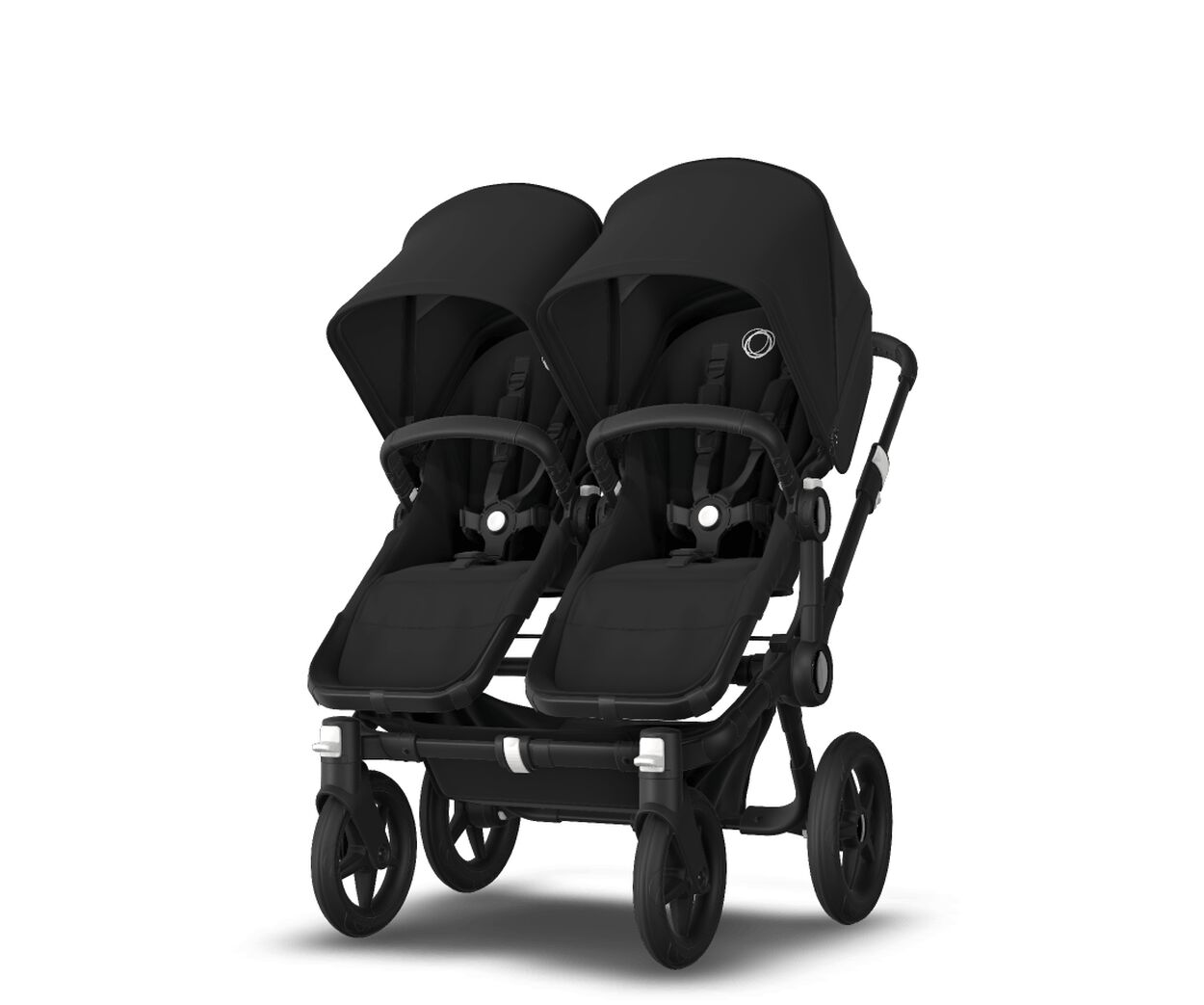 The pros of the Bugaboo Donkey 3 Twin
There are so many things to really love about this stroller. To be honest, it just looks pretty, doesn't it? And that's not all there is to love about it. Let's take a look at some of the very best features of this stroller.
Double rear-facing. For a side by side twin stroller, this is a major plus. And it's a plus that most other side-by-side strollers don't have. Being able to face both of your infants to you so you can always look down and see them is a huge benefit to the Bugaboo Donkey 3 Twin stroller, don't you think?
So. Many. Colors. Okay, so maybe it's a bit cliche to be so excited about the colors of this stroller, but what can I say. I like pretty baby gear. This comes in 6 different canopy colors, PLUS you can choose either black or aluminum for the chassis.
Full recline. Use this stroller from day one with your twins since the seats completely recline, or use the twin bassinets or seats, both of which are included.
Puncture-proof foam wheels prevent you from getting a flat at the mall.
Included canopies for each seat. Oh, and they both have UPF 50+ protection for your babies precious skin!
Holds up to 50 pounds per seat! That's right, this stroller tops out at 100 pounds of kid. This is a pretty significant upgrade from the weight limit on the Donkey 2 so it might be time to upgrade if you still have the older model.
Major storage. This stroller has a storage basket that can hold up to 22 pounds. That's great news for shopping or storing your diaper bag and purse.
All-wheel suspension gives your twinnies a super smooth ride.
Flip flop brake. This flip-flop-friendly brake is great for summer, or those of us (ahem, me in Phoenix) who live in hot climates and all but refuse to wear real shoes!
An adjustable leatherette handlebar makes pushing a breeze, regardless of your height.
Peekaboo windows on each canopy so you can check in on your little ones, even when they are front-facing.
Rain covers are included for both of the seats.
Locking front wheels are great for different terrains to help you avoid a runaway stroller problem.
Fits through most doorways. At 29 inches wide, it will fit through just about any doorway you come across.
Zippered Storage bag is included to keep your personal items safe when traveling with your twins.
Car seat compatibility with the purchase of adapters makes this a great choice for infants.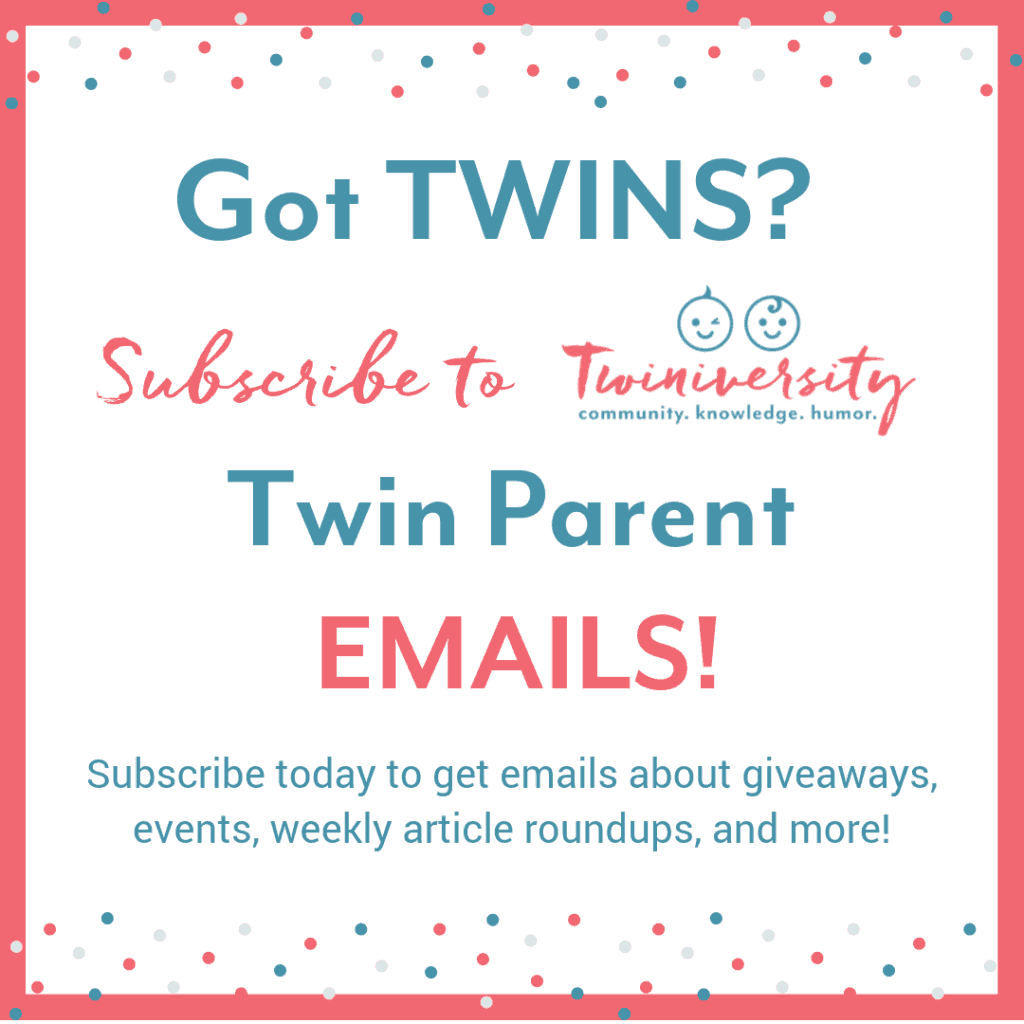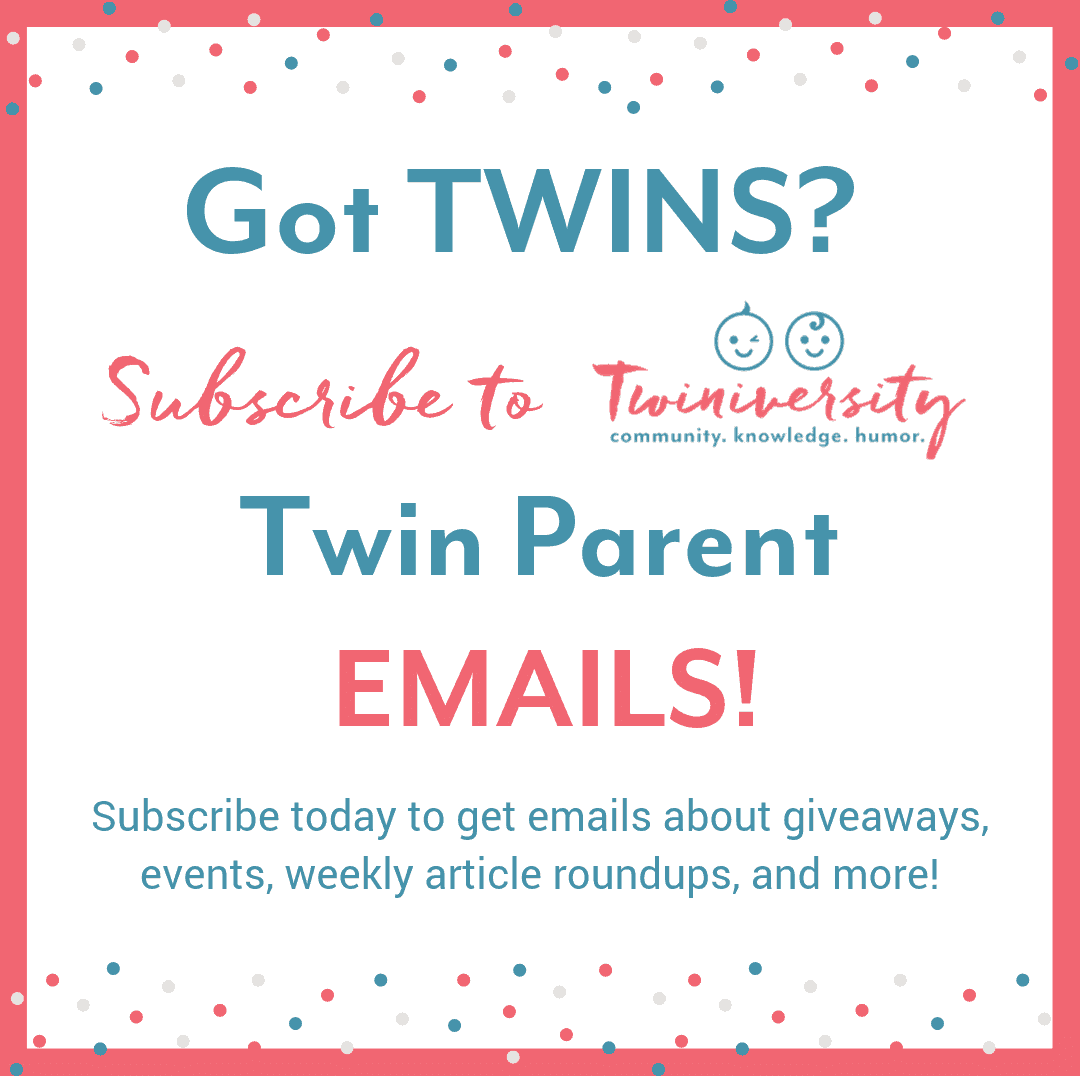 Want to be the first to know about giveaways, deals, and more just for twin parents? Sign up for the Twiniversity email list! Subscribe today to get emails about giveaways, events, weekly article roundups, and more! Pregnant with twins? We'll be sending you a weekly twin pregnancy email to keep you on track with your pregnancy to-do list! Click here to learn more… and while you're at it, check out our Complete Baby Safety Course and Twin Parent Memberships.
The cons to the Donkey 3 Twin
There are definitely more pros than cons, but the cons simply cannot be overlooked here. Let's go over them so you can decide if the few cons we found are enough to make you shop around for a better fit for your family.
Price. This is probably the biggest con for many families. This stroller will set you back quite a bit. At a price right around $2000, you might be wondering how people can afford this. Well, to be honest, if you live in a city and don't have a car, or you want the stroller you saw that celebrity mom pushing on the tabloids, this may be the one for you.
I'll be completely honest here, it's definitely out of most twins families' price range. For a cheaper but similar stroller, check out the Contours Element. It is a similar stroller and will run you about $1000 less!
Bulky fold. This stroller folds easy enough according to most twin families. However, it leaves a lot to be desired once folded. It is still pretty big and would take up more space than many other side-by-side double strollers would once it is folded. This may be more important if you live in a small home or apartment where storage space is scarce. In other living situations, you may not ever even fold your twins stroller, so it might be a non-issue.
Maybe more importantly to most twin families, check that this stroller will actually fit in your trunk before you set your sights on it. You might be surprised (I know we were!) to learn there are some cars this stroller might not fit in without being taken apart completely. I don't know about anyone else but I assure you I would not want to take the whole thing apart every time I needed to throw it in my trunk.
Narrow seats make this a fairly impractical stroller for many children over the age of 3 or 4. It really stinks because the weight limit on this stroller is so high that you would think it might be the only stroller you ever need. But not if you have a big 3-year-old or even an average-sized 4-year-old who might need to ride instead of walk. Keep this in mind when you buy!
Accessories
There are quite a few great accessories available for this stroller. Here are some of our favorites.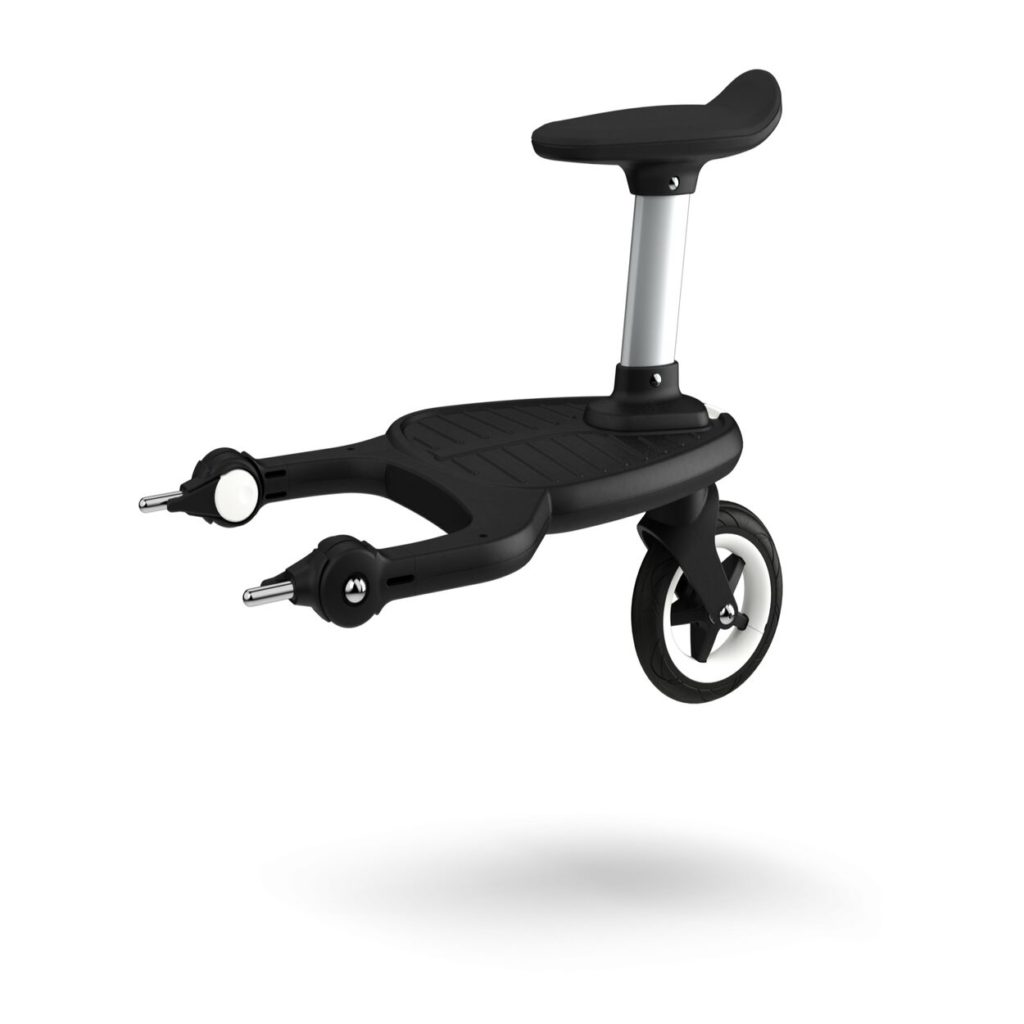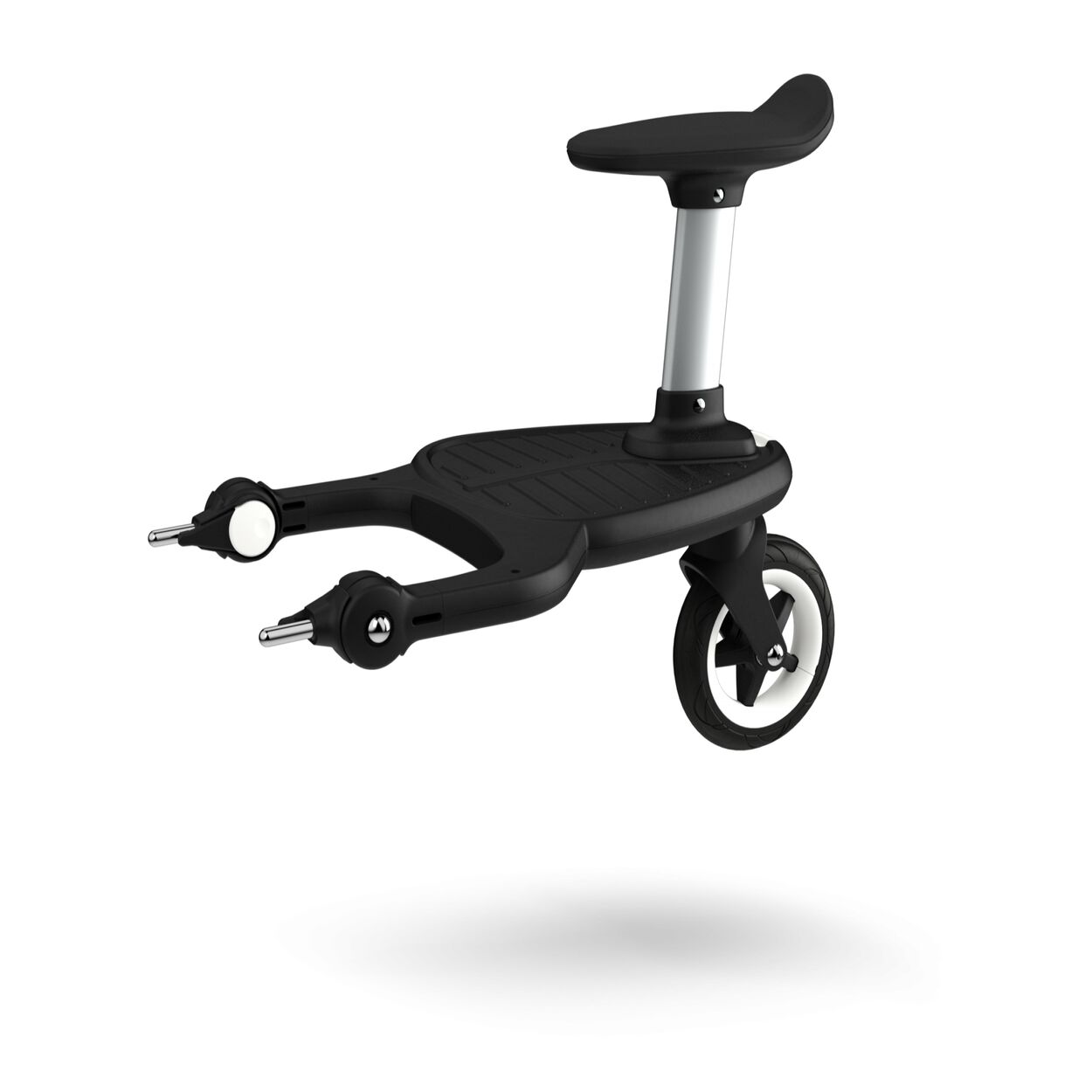 Glider board. This glider board is great to add a third child to the mix. We love this one because it can be used for standing or sitting, which is what gives this accessory a bit of an edge over many other stroller boards.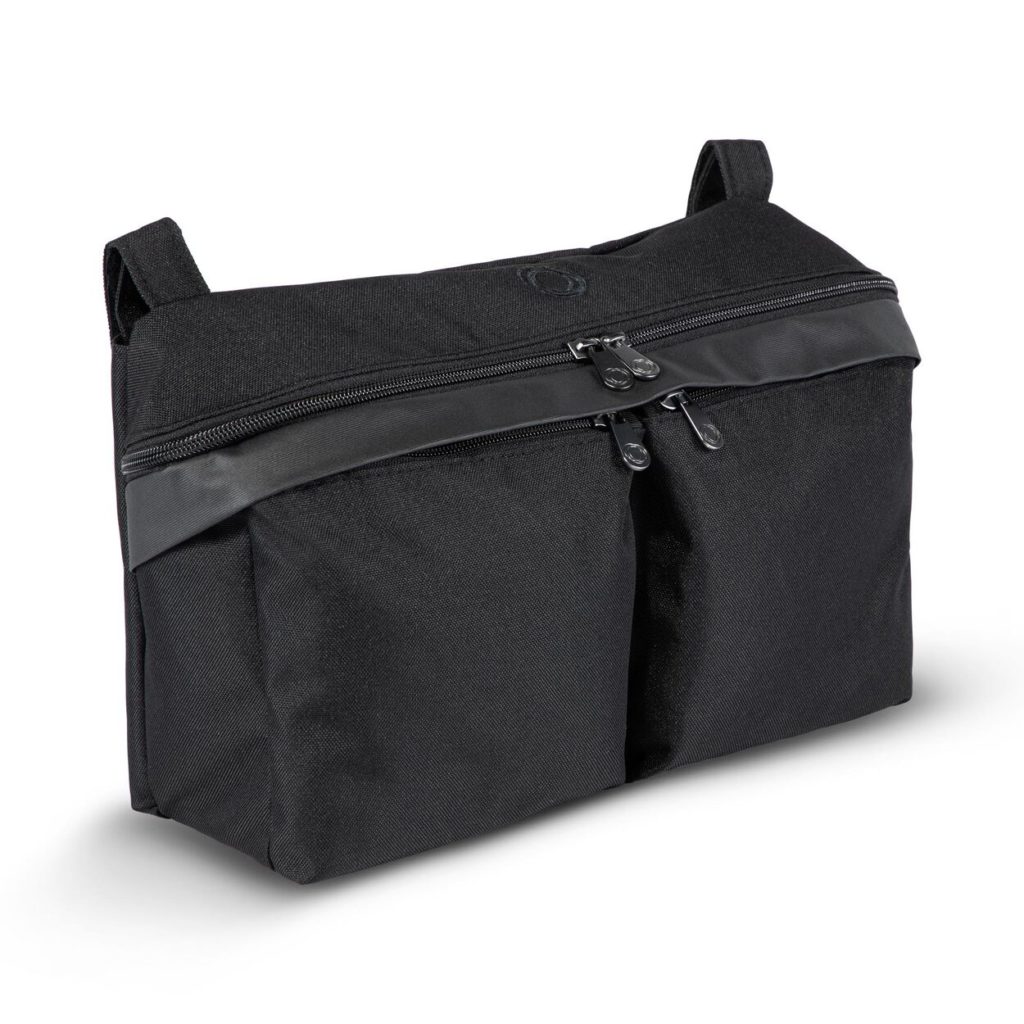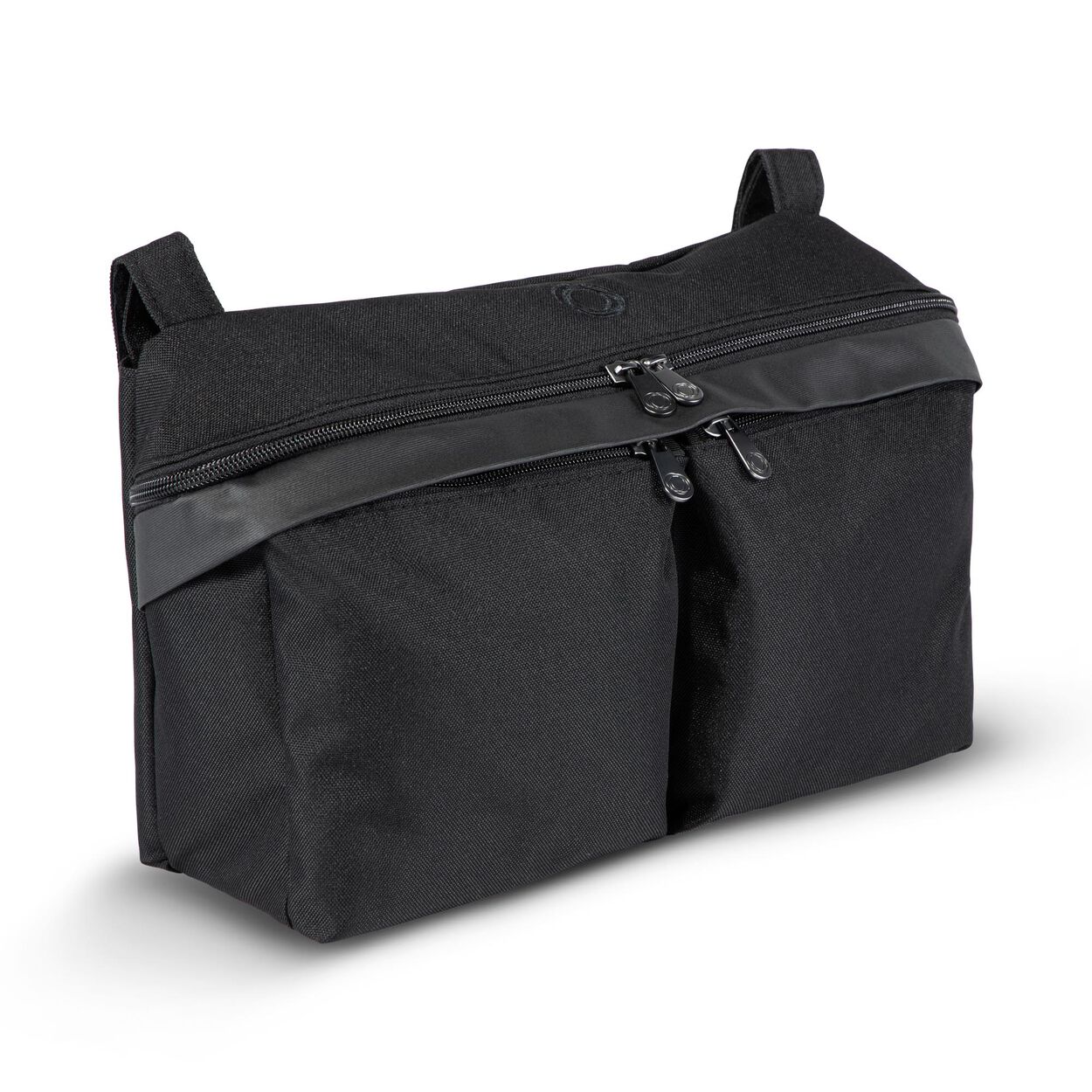 Organizer. This storage organizer will keep all your essentials at your fingertips. It attaches easily and quickly, and it can convert to a tote bag you can take on the go! That makes this a pretty awesome accessory. It comes in black or grey.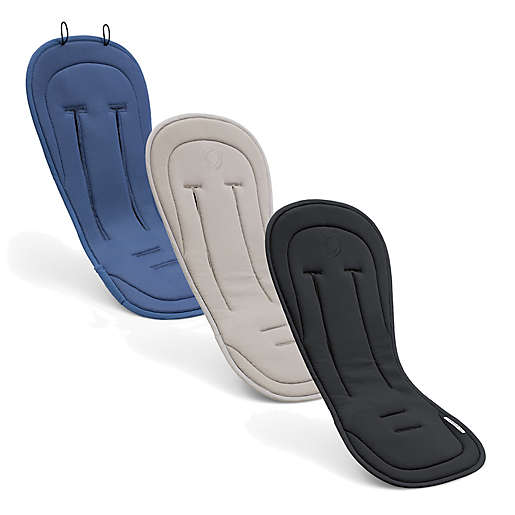 Seat liner. The Breezy seat liner comes in four colors and is made of Cooldry mesh-type fabric which is incredibly breathable and helps prevent your little ones from overheating.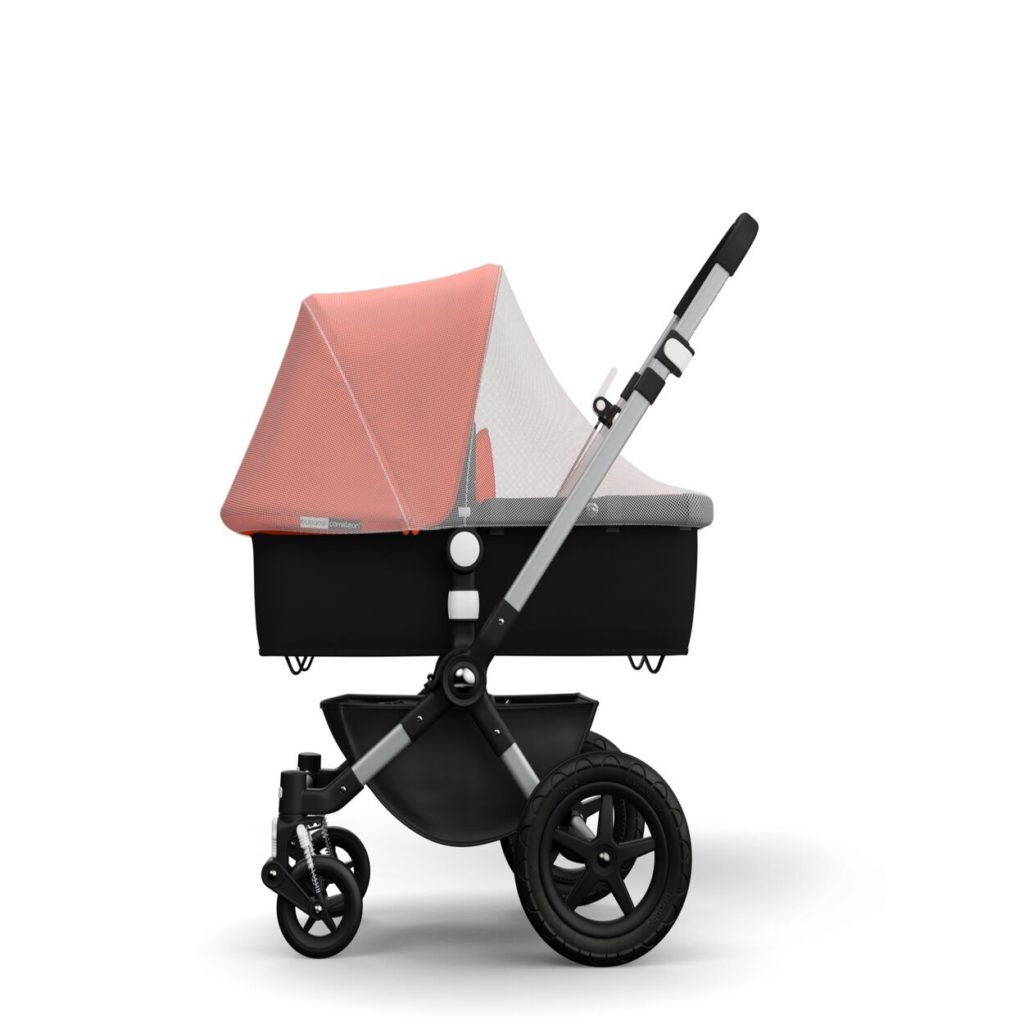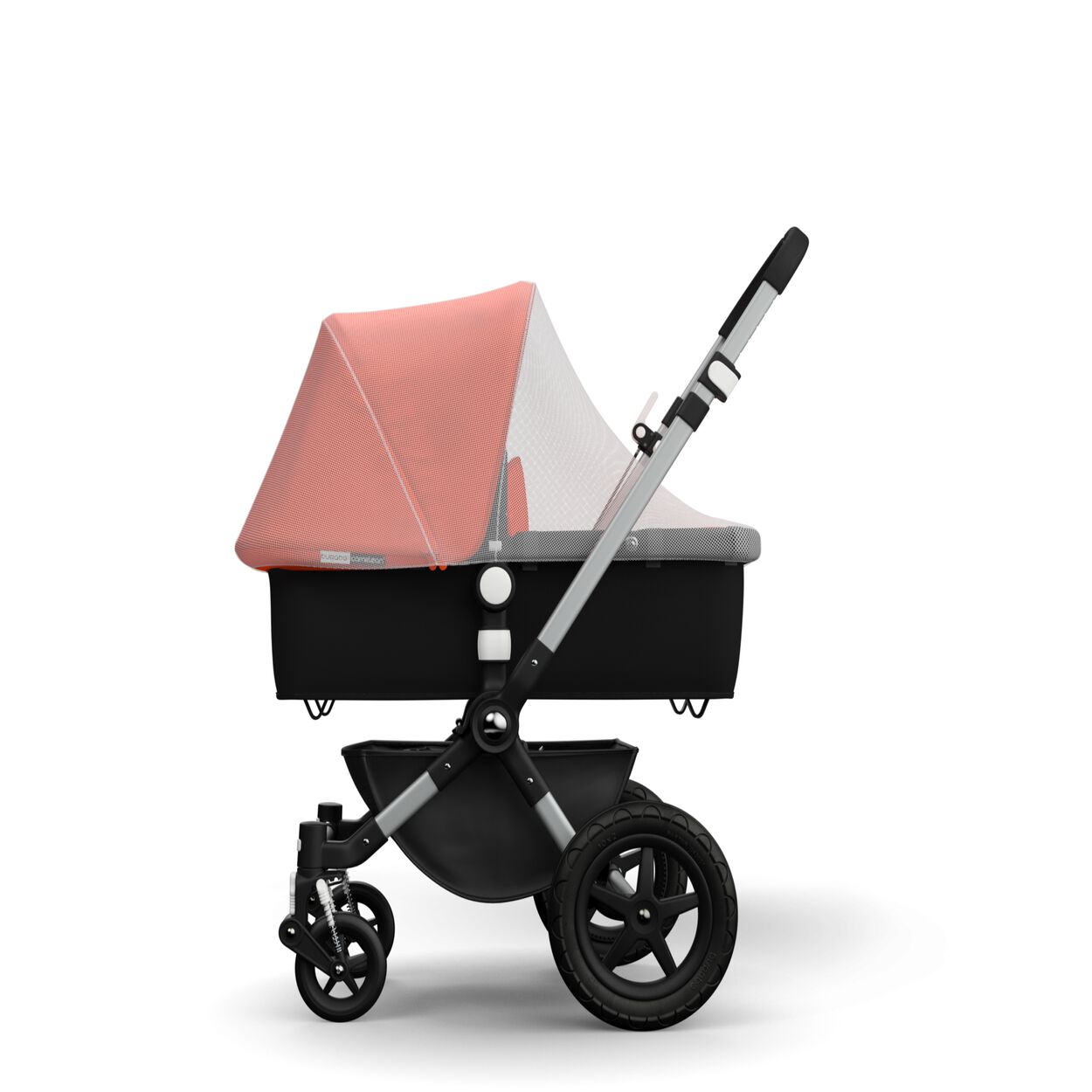 Mosquito net. This white mosquito net will protect your child from bugs while not obstructing their view of nature. It is easy to attach to your stroller and will fit the Bugaboo Donkey 3 Twin perfectly, allowing no gaps for mosquitos to get in!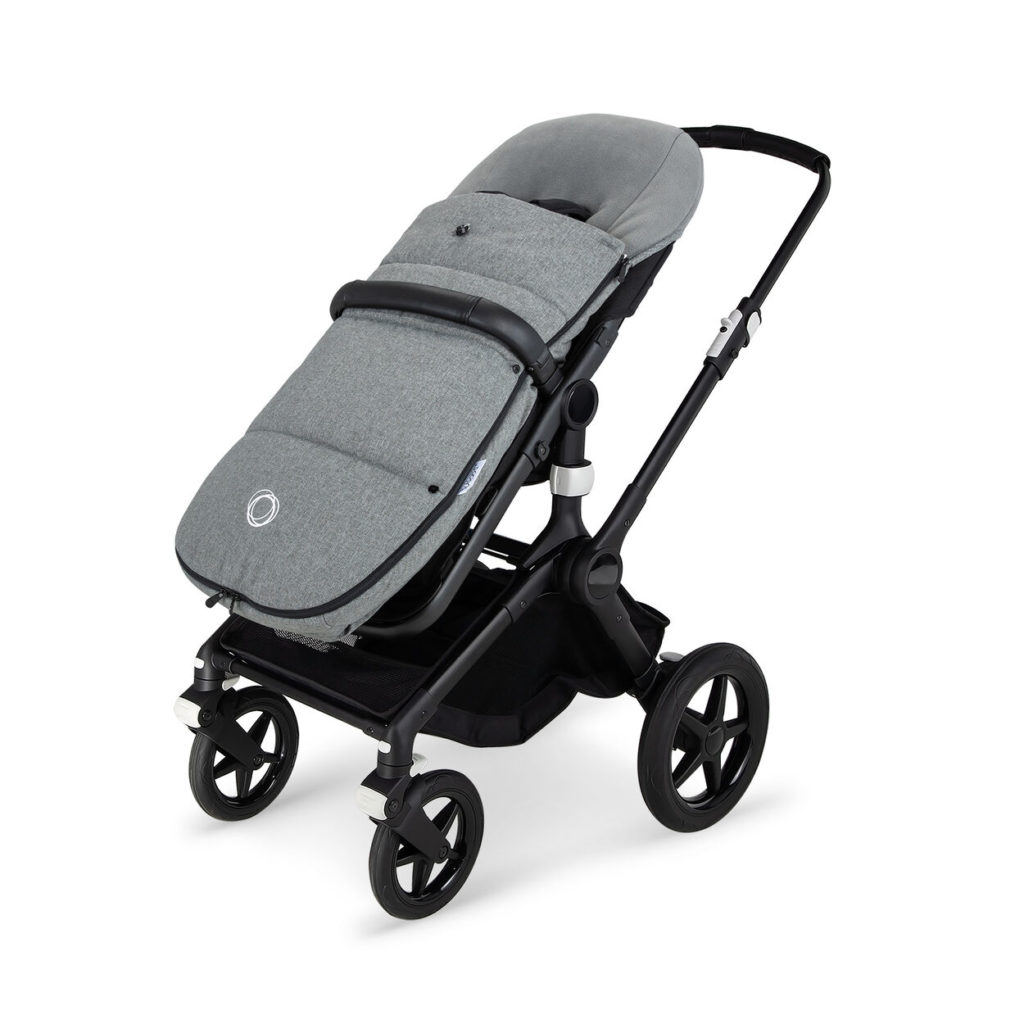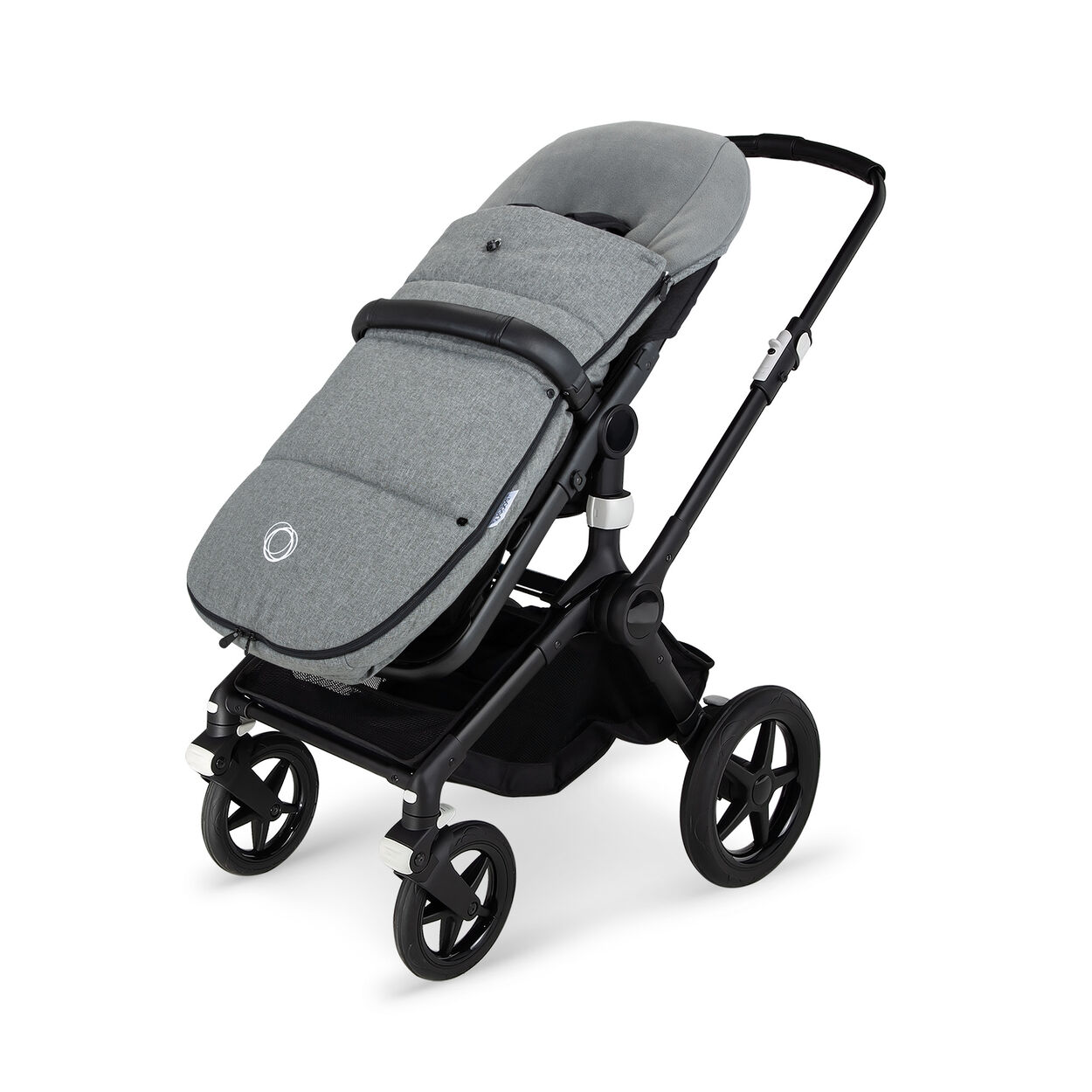 Breathable footmuff. This material will help keep your little one warm without overheating. It is a must-have for colder climates and has a two-way zipper to easily get your baby in and out. There are a total of 8 different colors to choose from to get a customized look for your stroller.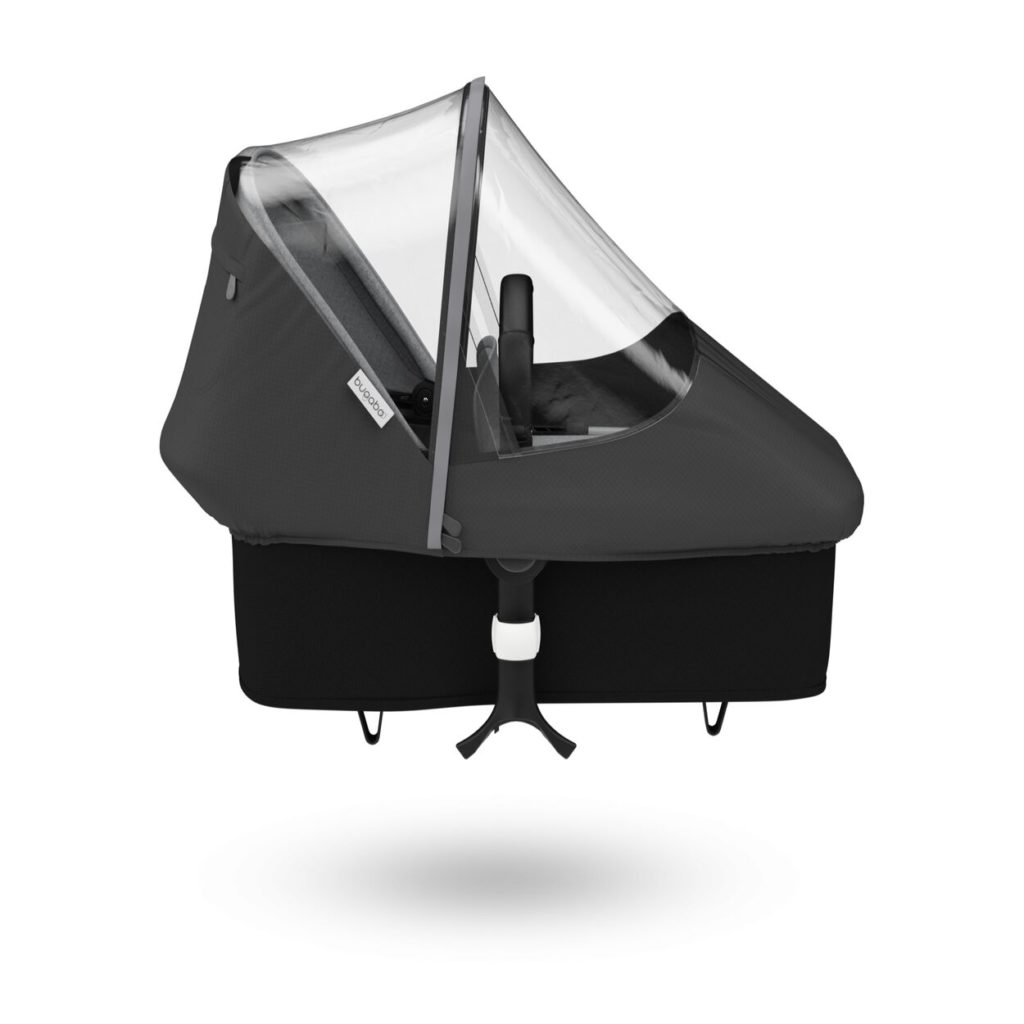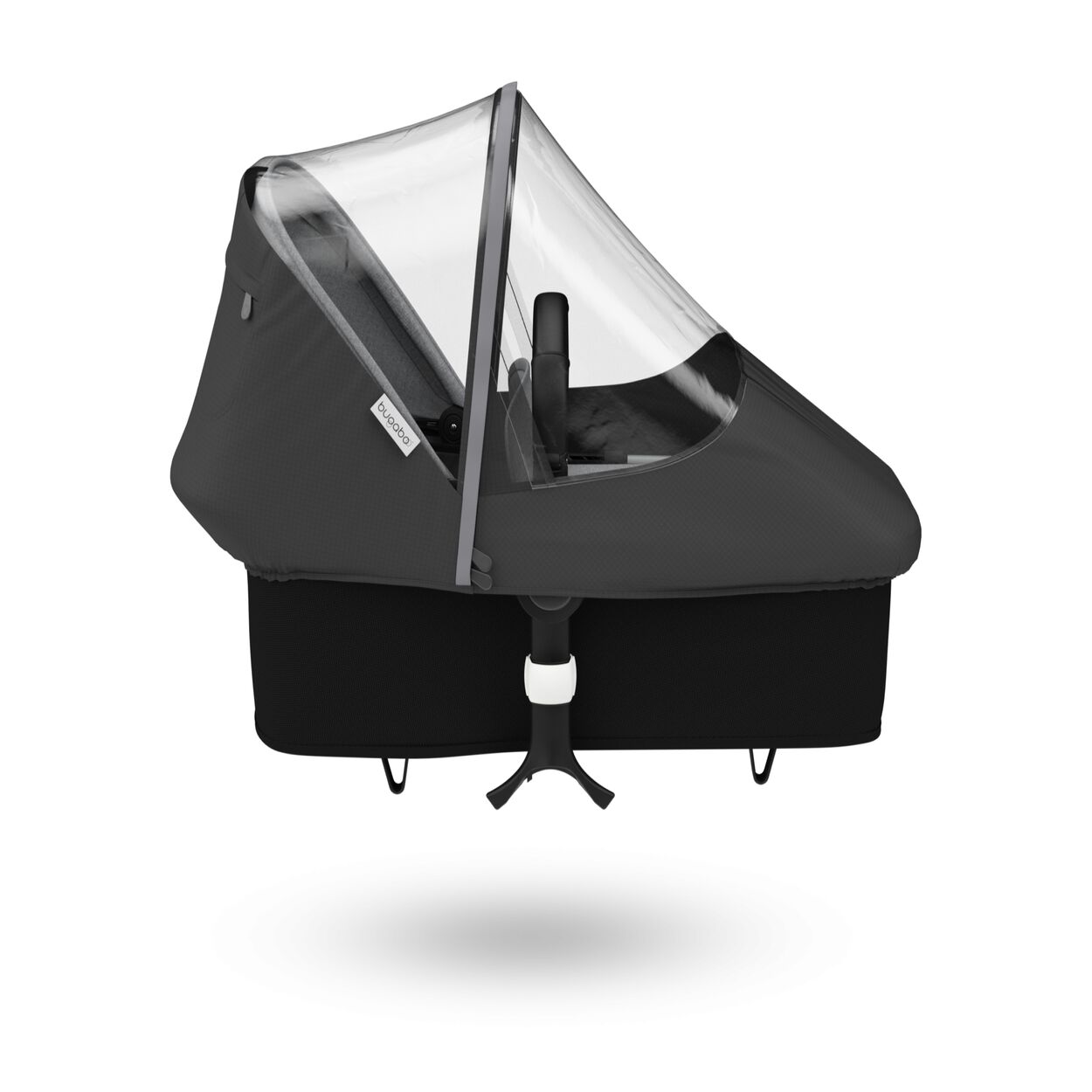 Rain cover. If you've ever been in a store with your twins in tow and walked toward the doors to find a steady stream of rain waiting for you and thought "Shoot, now what?" as you've wondered how to make the 2 block trek home without soaking your child, you might be a parent. Well, no more! This rain cover has you……covered! It comes in black or blue.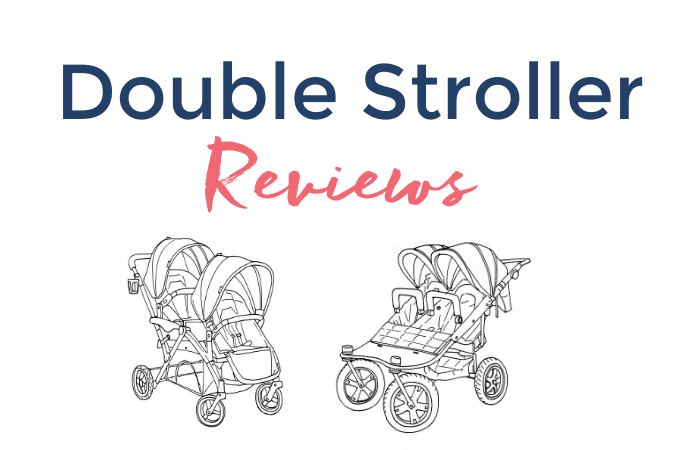 Are you looking for the best double stroller for twins? Not sure if you should go for a tandem stroller or a side-by-side stroller? And what about a Snap N' Go? We've got all the details for you in our double stroller resource. Click here to learn more… and while you're at it, check out our expecting twins classes and the Twiniversity shop!
The verdict is in
Okay, so we really do like this stroller for a lot of reasons. I mean, it has a sleek design and customizability that is hard to beat.
We like that there is more storage than most people could need and that the accessories available are top-notch. And let's talk about the weight limits for a minute, too! Between storage weight and child weight, the Bugaboo Donkey 3 Twin can hold 124 pounds! WOW!
That being said, there are a few significant drawbacks to this particular stroller. The hefty price will deter a lot of families from purchasing. And who could blame them? It is a bit out of most parents' price range.
Also, the side of those seats is something that many twin families might not be able to overlook, especially in conjunction with the high price. If you're going to pay more for a stroller than I did for my first car, it should accommodate your kiddos until they don't need a stroller anymore, right?
Lastly, you need to think about your storage situation. You may need to fold it and set it in a hallway when not in use. Make sure your hall is WIDE because this model just doesn't fold as compactly as many others do. Also, check trunk space to be sure it will fit there.
There are many things to love about the Bugaboo Donkey 3 Twin and a few things not to love. Ultimately you have to decide for yourself if the cons are valid for your family.
Recent Posts