Last updated on April 19th, 2022 at 01:49 pm
Pregnancy pillows are a hot topic in our Twiniversity Twins Class right now. So many pregnant moms are trying to figure out how to just get comfortable in their new bodies. So, if you are are currently expecting one, two, three or four (hey, we're a multiple birth website, it can happen) you are probably wondering which is the best pregnancy pillow to use during your precious sleep time. Below we'll come to some solid choices and talk about pregnancy pillows all around.
What is the best pregnancy pillow for pregnancy?
We would love to say that ______ is the best one, but unfortunately, there are a lot of factors that go into making the "best pregnancy pillow" the best one for you. Your height, part of your pregnancy, and where you are using it (bed, couch) come into play. But don't worry, we have suggestions for all mamas in all situations.
When should you start using a pregnancy pillow?
Typically starting around your 15th week of pregnancy you'll notice that you might not be as comfortable in bed. As your bump grows, it will get heavier and heavier and make it harder for you to get into a comfortable position. Laying on your back might make it hard to breathe and laying on your stomach is kinda impossible. So your side is going to be your ideal position and a maternity pillow is going to rock your world.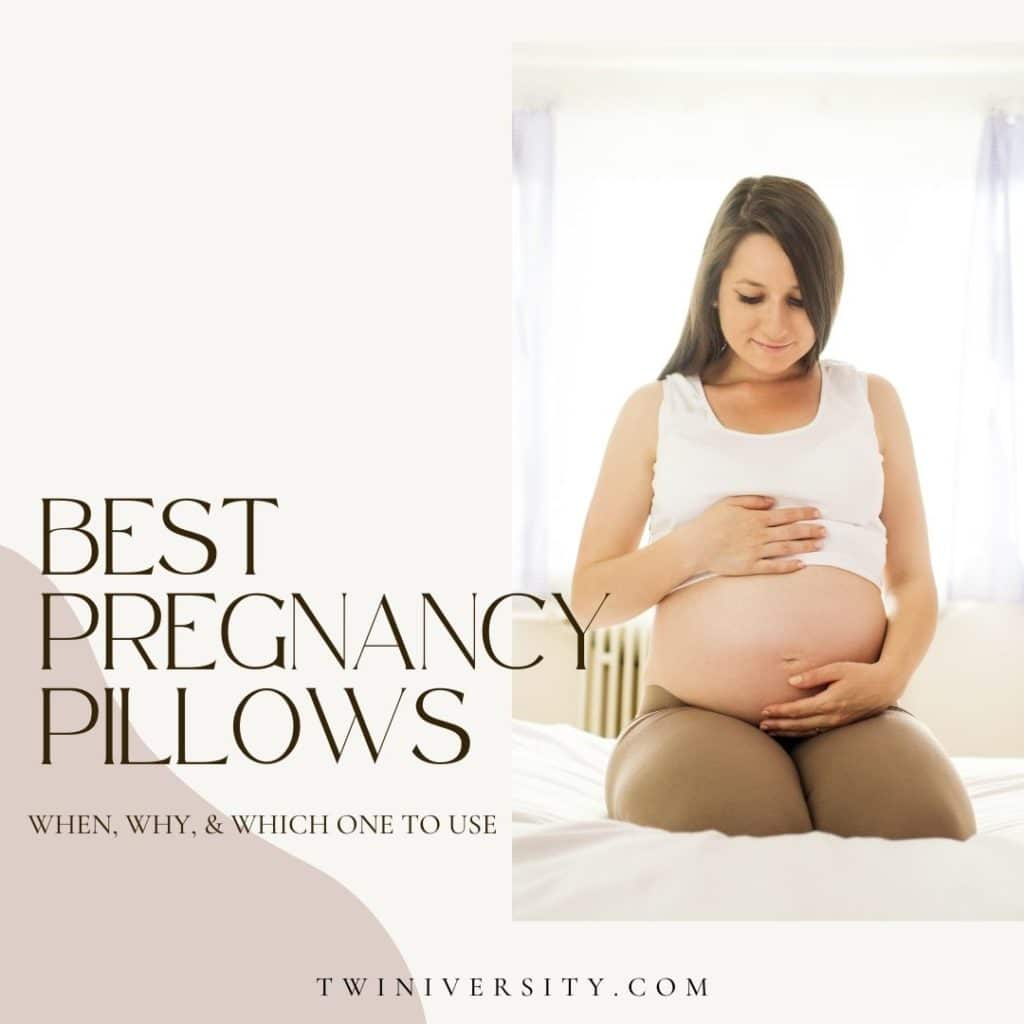 Do pregnancy pillows really help?
Short answer, totally! A best pregnancy pillow is going to cradle your bump so that it will be fully supported when laying on your side. Some pillows are even longer for your entire body, and allow you to lay one leg over so that you'll actually have better circulation all around.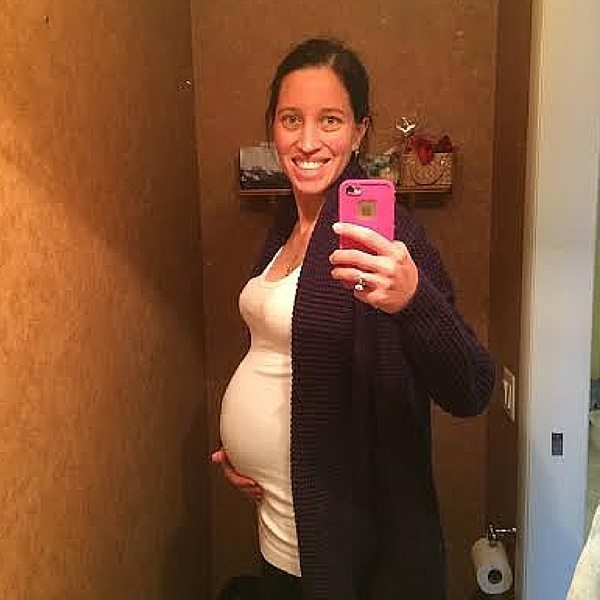 How do you sleep with a pregnancy pillow?
Lay on your side and rest your pregnancy pillow under your belly, and your knees in a slack position for full support. Not only does it help with circulation, but it will relieve joint pressure as well too.
Have you checked out our Twin Pregnancy Timeline yet?
Why do you put a pillow between your legs when pregnant?
Resting on your left side, if it's comfortable, will increase the blood flow and nutrients to your placenta. This position will also relieve joint pain and aches that you'll experience through you regular daily life. By properly positioning your legs, you'll feel like you're resting on a cloud with your best pregnancy pillow.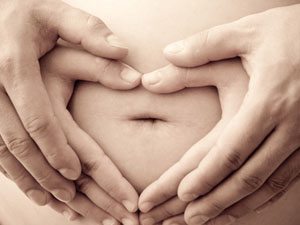 Can you lay on your stomach when pregnant?
Short answer, yes. But will you want to? Probably not. If you want to try laying on your stomach, a good maternity pillow will help. You can curl it up into a coil and rest your belly in the center of that coil so that your spine can rest flat.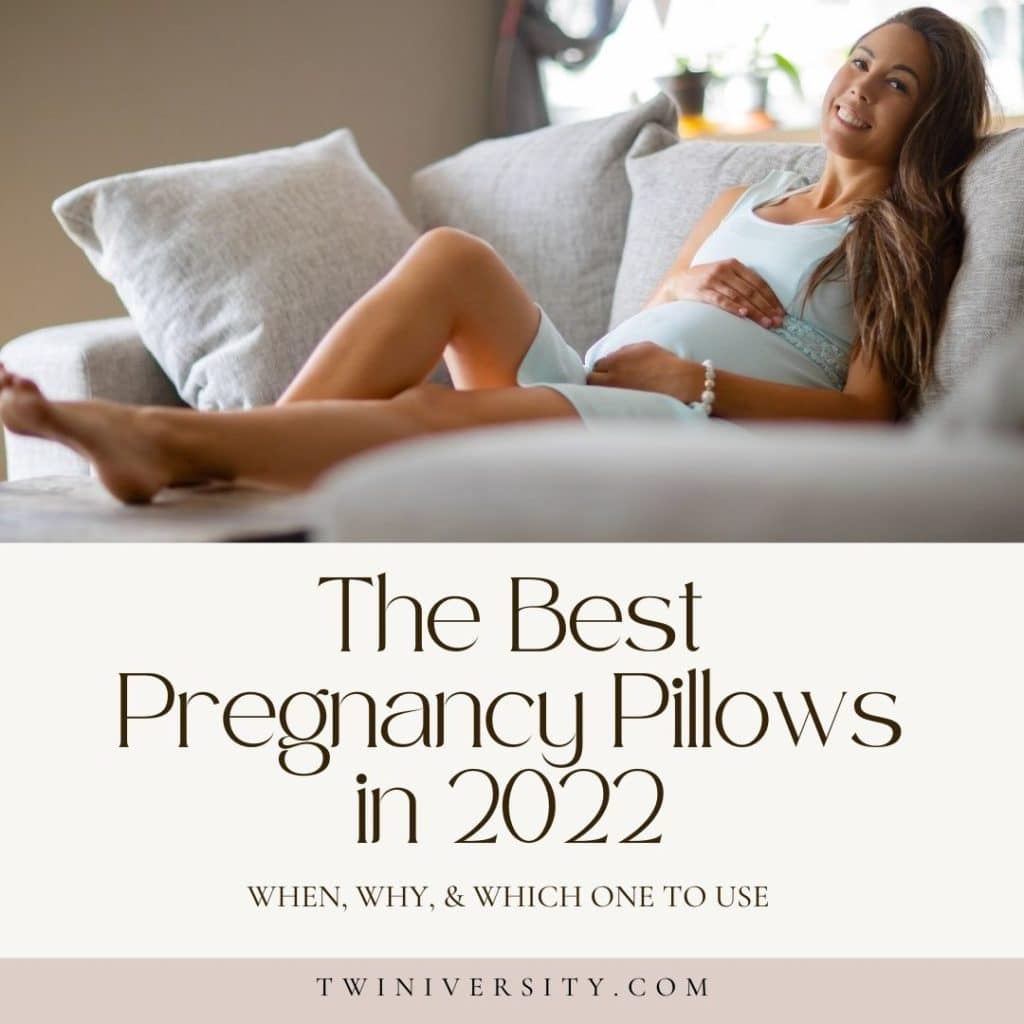 What if I accidentally slept on my back while pregnant?
You'll be totally fine if you end up accidentally sleeping on your back. If you wake up and you're uncomfortable, change positions and go back to sleep. The best pregnancy pillow option for you will be your best friend here since the pillow will keep you in a fixed position. Pregnancy pillows make it harder to accidentally roll over during your sleep, since you'll have so much support around you.
Once you are 31 weeks pregnant, you'll want to make some more modifications to your sleep position (if not before). As your belly grows, your back might start to really hurt if you are laying flat. So once again, your ideal sleeping position may be on your side, and the use of a good maternity pillow can help you get better sleep than a standard pillow.
What are the different types of pregnancy pillows?
Pregnancy pillows come in a variety of colors, shapes, sizes and materials to help you get into a comfortable sleep position. The best pregnancy pillow for you will depend on your sleep style and bed space, and finding the right supportive body pillow option for you can even help alleviate any hip pain, pelvic pain, or other body aches.
Here are some different pregnancy pillow options:
U-Shaped Pillows: U-shaped pillows are the traditional pregnancy pillow, and are a good supportive pillow option for your entire body. This type is one of the largest pregnancy pillows and will take up the most bed space.
C-Shaped Pillow: A C-shaped pregnancy pillow will surround your entire body completely and is a good supportive pillow option for your head, legs and belly. A C-shaped body pillow is not as big as a U-shaped body pillow or full-coverage pregnancy pillow.
Wedge Pillows: Wedge pillows are a type of pregnancy pillow that are a more compact style, for pregnant people needing a supportive body pillow for specific areas. Wedge pillows are a good alternative pillow option to regular pillows because they are more supportive and made for a pregnant body. Their compact design are perfect for providing support to your belly and can help you optimize your space in bed and get into the perfect sleeping position during pregnancy.
The Best Type of Pregnancy Pillow Materials
The best pregnancy body pillows are machine washable (or at least have a removable cover that is machine washable), and are typically made with either memory foam or are filled with polyester fibers or other synthetic material.
Some pregnant people find that polyester maternity pillows get too hot, in which case a memory foam pillow with more breathable fabric is your best option.
---
Ready for our top 5 Best Pregnancy Pillow?
Leachco Snoogle Original Maternity/Pregnancy Total Body Pillow, Ivory found here on Amazon. This pillow has been the gold standard for pregnancy pillows since they launched many many moons ago. ProTip: Consider getting extra covers if you want to wash this pregnancy pillow.
PharMeDoc Pregnancy Pillow,. This pillow is a full U-Shape pregnancy pillow with detachable extension. It's specifically created to support your Back, Hips, Legs, and Belly. Buy it on Amazon.
BATTOP Pregnancy Pillow is another winner for pregnant people with a few buns in their ovens. This is a U shaped pregnancy pillow that's one of the lowest prices we've seen. Buy it here on Amazon. It's a winner for sleeping, watching TV or just laying around.
Holy Moly, the Wannafree Pregnancy Pillow is one of the largest out there at 55 inches. Think about that for a moment? 55 inches. Yes that's 4 feet 7 inches. So yeah, that's a doozie of a size, but if you are tall, this may be the one for you. Buy it here on Amazon.
If you don't want a giant pregnancy pillow taking up room in your bed, consider getting something smaller like the Boppy Pregnancy Wedge. This is a fraction of the size (and cost) and might just do the job. It will relieve stress on your joints or discomfort from your growing belly. It's worth a try as a "starter maternity pillow" or at least you get big enough and need one of the giant ones. Buy it here on Amazon.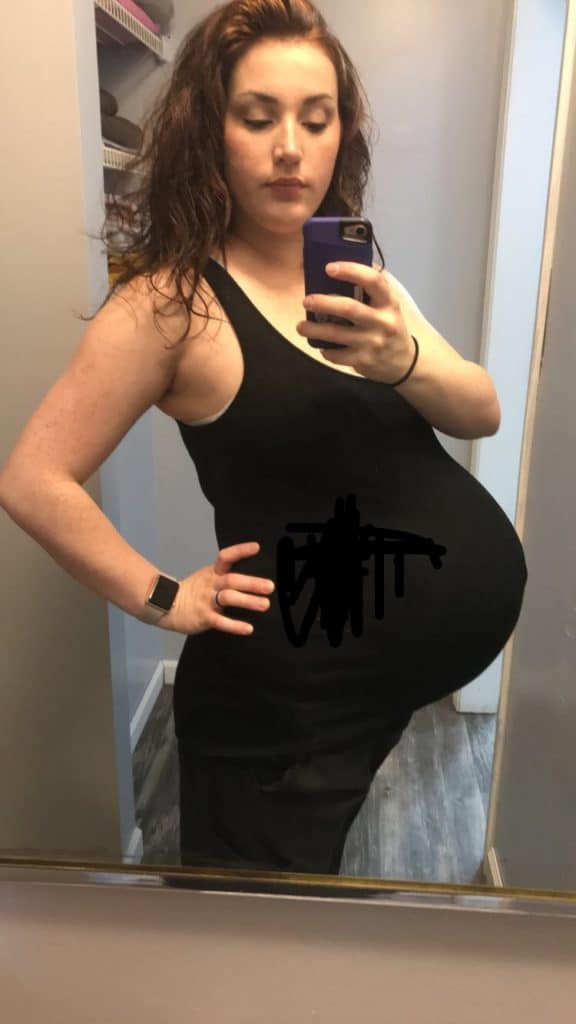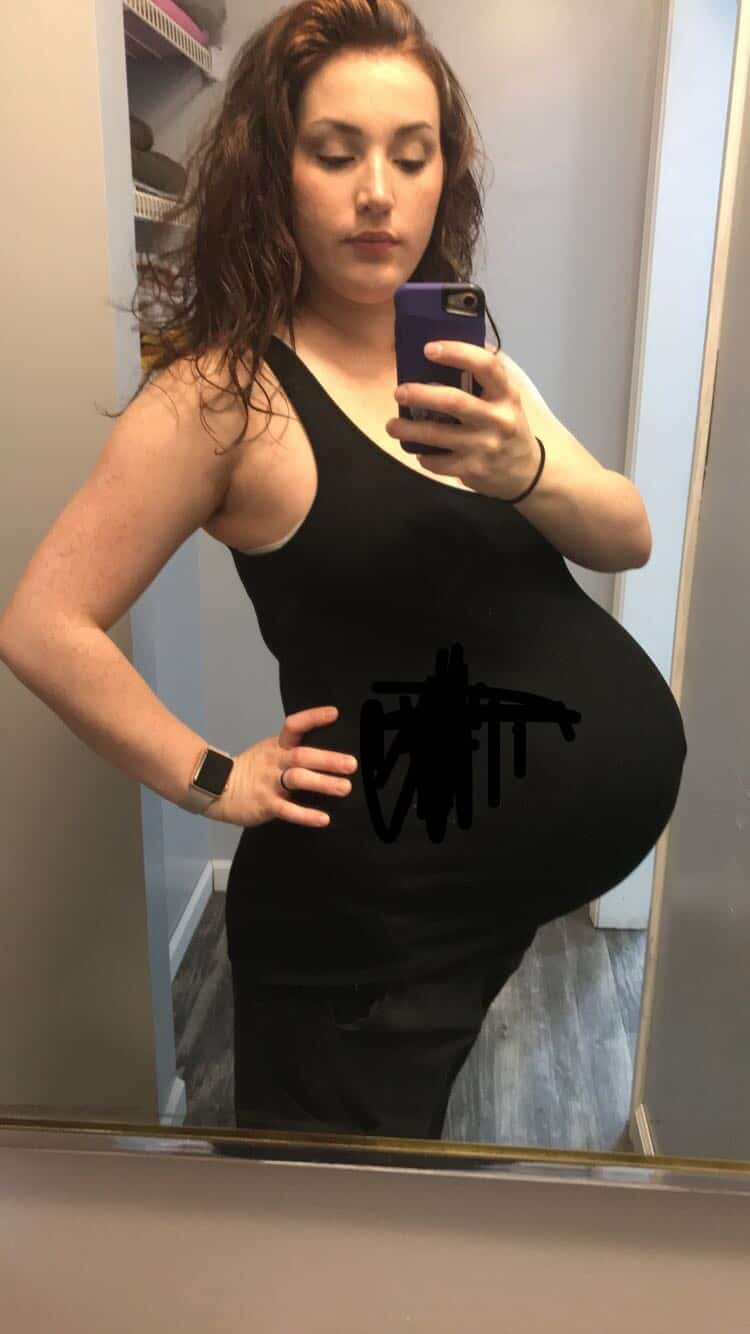 Guys sleep is REALLY important during pregnancy, therefore a good supportive maternity pillow is really important. Inventing in a good maternity pillow or pregnancy pillow will get you the must needed rest you'll need to grow your babies. Consider getting one as a hand me down from another local twin club mom and check our multiple birth discount page to see if any of our recommendations offer a twin discount (the page changes often so check back regularly).
Good luck and sweet dreams.
Oh, and don't forget, if you are expecting two we have our breastfeeding twins class ready for you to start right this moment. You can also register for an expecting twins class too, all under the Twiniversity roof.
Related Posts