What can you expect at 34 weeks pregnant with twins? We've compiled a list of common symptoms, to-do's this week, pregnancy tips, pregnancy concerns, questions to ask your doctor, advice from other pregnant moms of twins, and tons of other info below to help you through this week in your twin pregnancy. Enjoy!
Facebook | Instagram | YouTube | Twitter | Pinterest
⬅ 33 Weeks Pregnant with Twins 👶👶
👶👶 35 Weeks Pregnant with Twins ➡
---
34 Weeks Pregnant Videos
---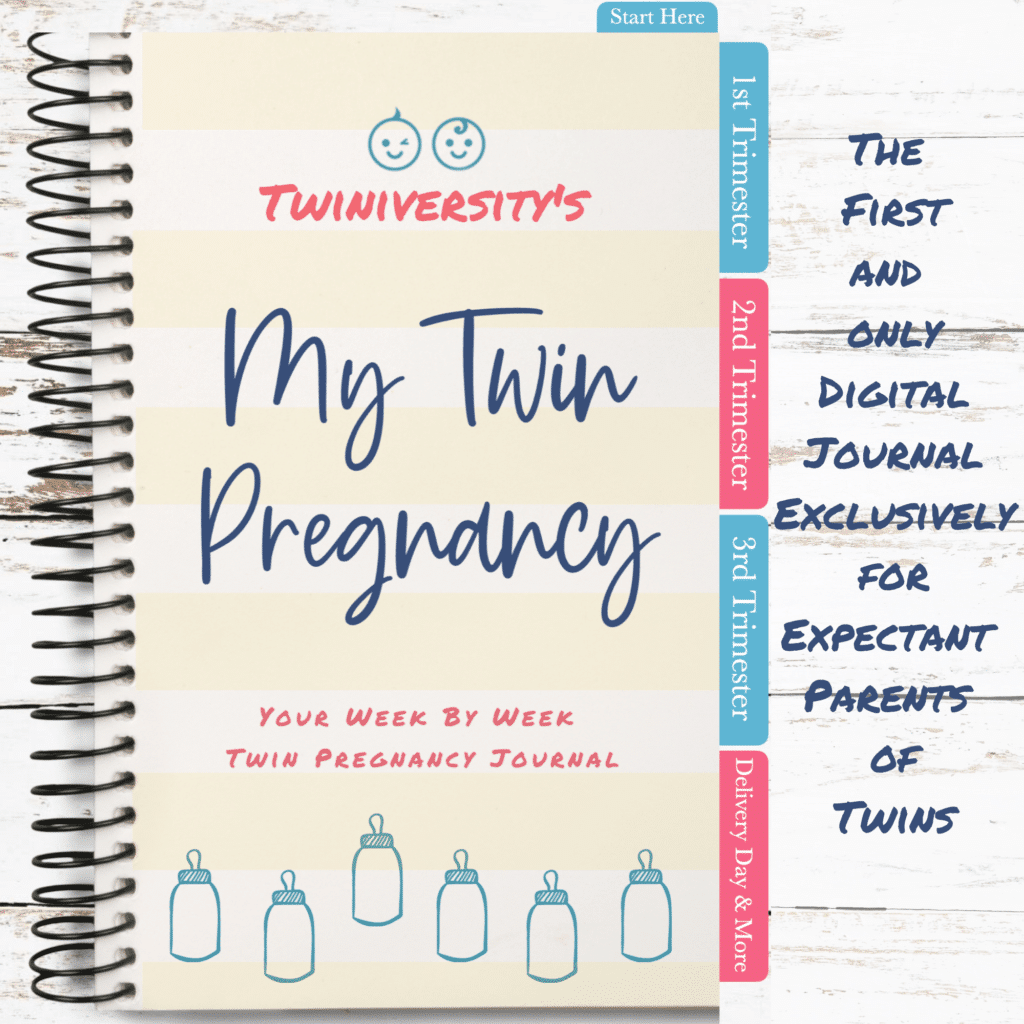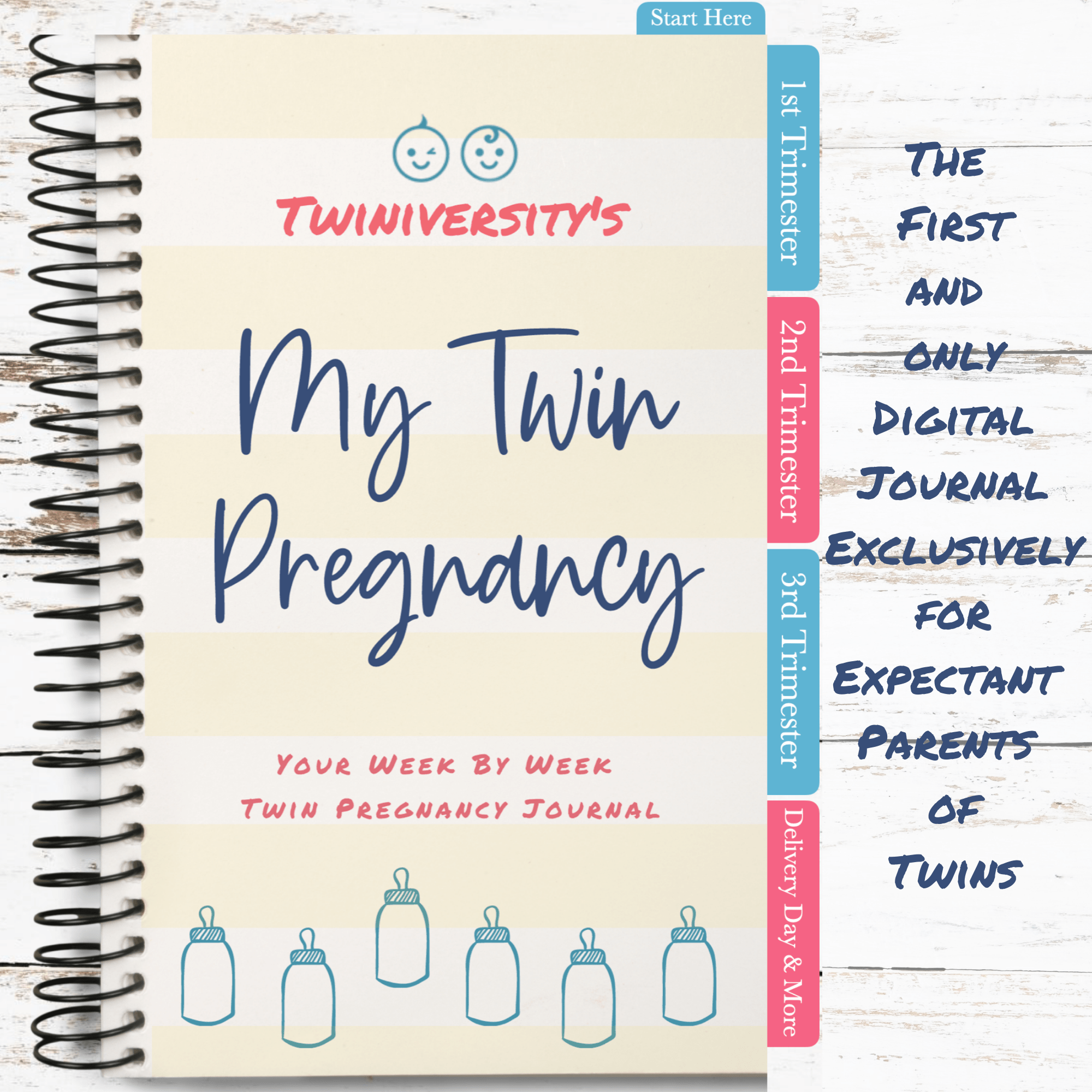 Our new digital twin pregnancy journal is up for sale on the Twiniversity Etsy store! This is the first and only digital journal exclusively for twin pregnancy. It's the perfect way to record your precious twin pregnancy memories to cherish for years to come. Click here to learn more… and while you're at it, check out our expecting twins classes and Twiniversity Shop!
---

What's Going On With Those Twinnies?
Median weight for dichorionic twins: 5lbs, 1oz

Median weight for monochorionic twins: 4lbs, 13oz
Your twins' central nervous systems are developing, as are their lungs. Twins born between 34 and 37 weeks who have no other health problems typically do well in the long run.

To-Do List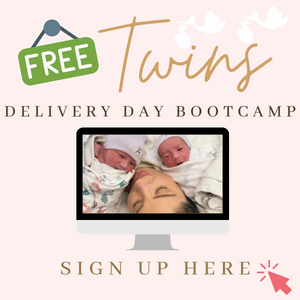 5 Tips for a Better 34th Week
Don't feel guilty about taking your time

Finish your nursery now before you're too big, too tired, too whatever!

Elevate your feet above your heart when you sit or lay down to reduce swelling in your legs

Delegate, delegate, delegate! Assign last-minute to-dos to willing family and friends.

If you're still working, see if your workplace has a cot you can lie down on during your lunch break.

Advice From Other Twin Moms
Be kind to yourself. Be lazy. Let your husband wait on you. Ask for help if you need it.

– Kendra M., Hopkins, MN
It's okay to feel scared, stressed, overwhelmed. Get your support system together and ask for some help!

– Sara L., Conneaut, OH
Hang in there! You are almost done! Check your rings. Mine just started getting tight this week and now I need to wrench them off. Find comfy sweatpants and buy TWO pairs! You will never want to give them up to wash them.

– Lee-Ann W., Cranston, RI
I am not one to rest much but boy have I needed it this last week or so. Forcing myself to stay in bed has been a huge help.

– Michelle H., Jersey City, NJ
It's OK to let go of control and allow others to take on last-minute items on the to-do list. Please take this time to listen to your body and give it the rest it needs…you've come a long way.

– Carol M., Bowie, MD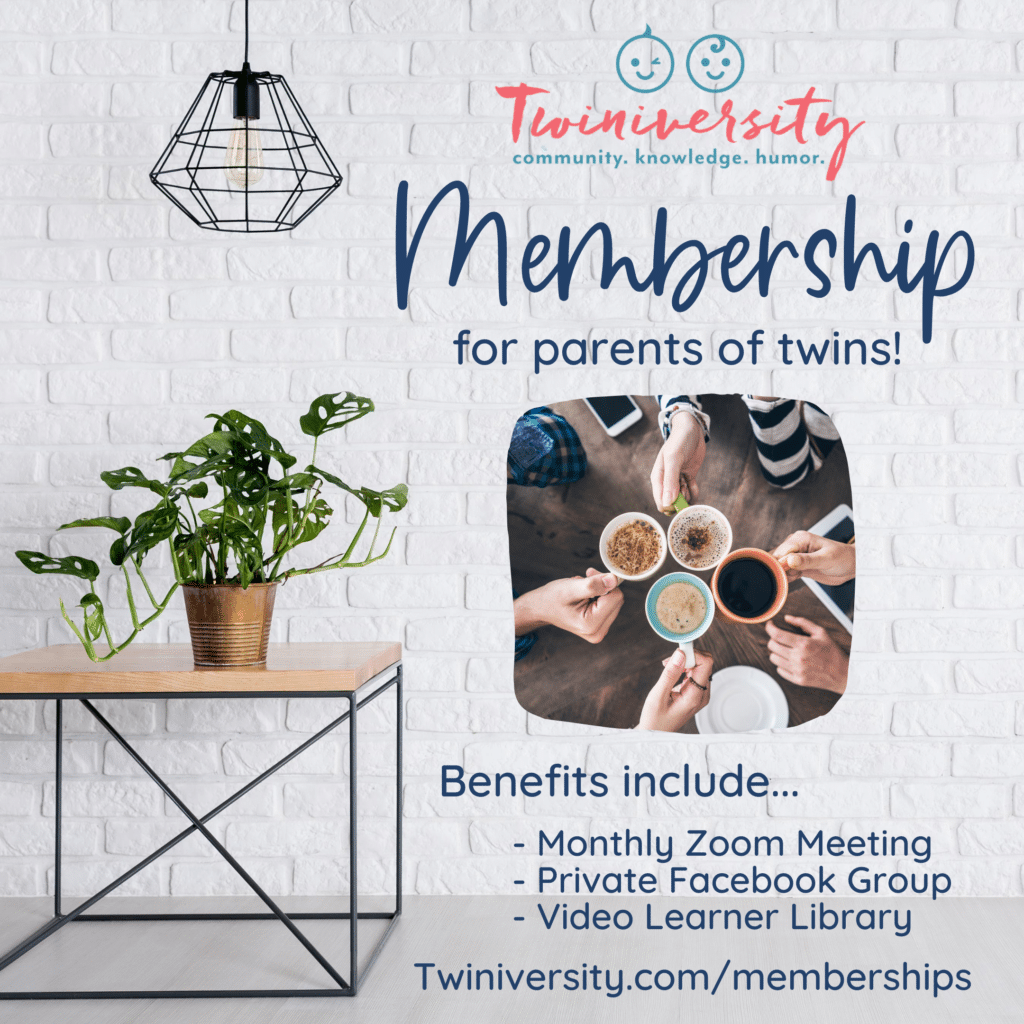 Need some twin parent friends? Get the support you need with a Twiniversity Membership. Benefits include a monthly twin parent club meeting on Zoom, access to a private Facebook group just for twin parents, and a video library of twin parenting lessons. Visit Twiniversity.com/membership to join today!

Concerns Other Twin Moms Had
Water breaking while I'm out of the house
Weight gain and having to lose weight after birth
Being a MOM of TWO babies!
Will my babies need NICU time?
Will baby A ever flip to vertex?
I am concerned/nervous about not knowing when they will come. Every strange twinge, every Braxton-Hicks contraction puts me on edge in case it means they are on the way!
I'm concerned about going into labor at work (I teach high school English!) or during a snowstorm.
Wondering when I'll go into labor too and what I'll do with my singleton if it's the middle of the night!
Just concerned I will have to have a c-section when I really would love to have a natural birth.

Questions Twin Moms Had for Their Doctor
How close do you think I am to delivery?
Do they look good?
What position are they in?
Are they growing well?
Will I be able to deliver vaginally or need a C-section?
If I go past 38 weeks, when will I be induced?
How long will c-section recovery be?
Does the hospital require continuous monitoring during a vaginal birth?
How to prevent hemorrhoids from getting worse during delivery?
Would orgasm cause me to go into labor?
When will I know I am experiencing real contractions vs. Braxton-Hicks?
Is it OK to drink wine to calm down the uterus?
What can I do for the itchy skin all over my body?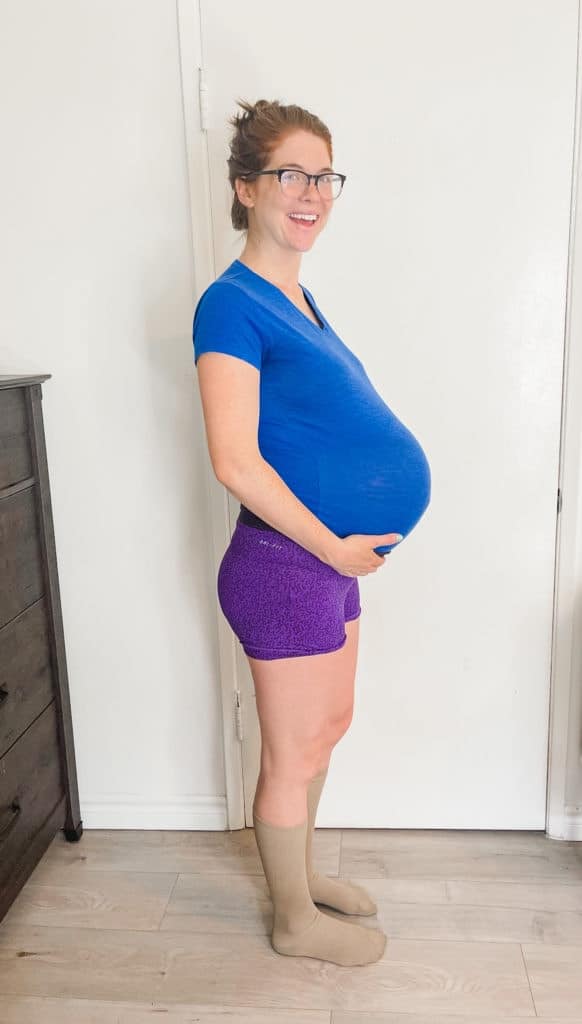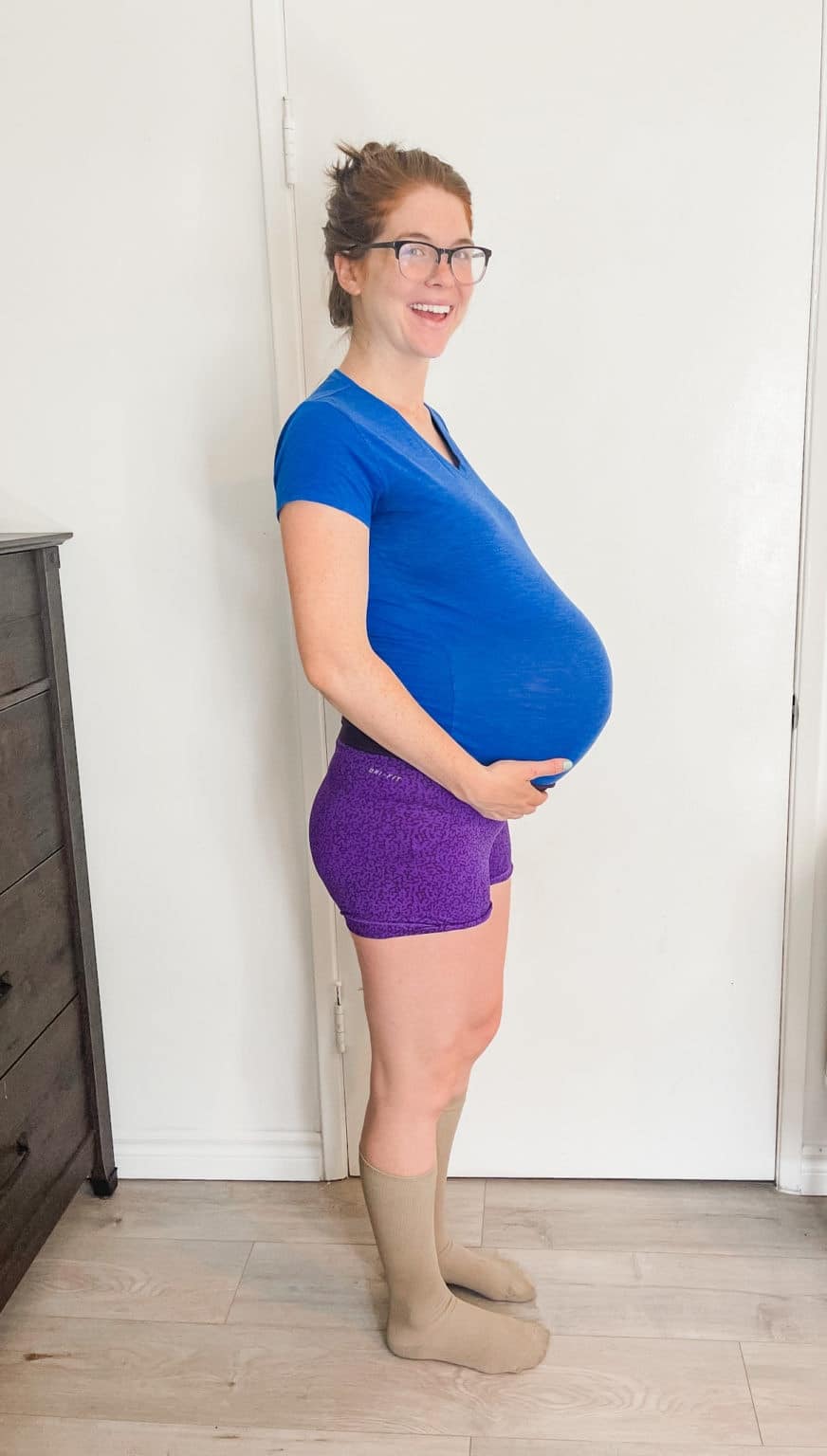 "This week it hit me that I really only have a month left before the babies are here. Not sure why I thought I had longer, but I don't!! I'm not worried, just kind of dawned on me. Third-trimester insomnia hit me this week and I wasn't prepared. Got my Tdap shot, so ready to roll on that front! I've also started feeling worse around 4 or 5 pm consistently, even when I take heartburn medication." Lauren, 34 weeks pregnant with twins.
Typical Tests That Are Done
It is common to have weekly nonstress testing (NST) with fluid assessments starting at 32 weeks in an uncomplicated twin gestation. As your pregnancy progresses you will likely be scheduled more and more frequently, building to every 1-2 days as you get closer to full term. A nonstress test is used to evaluate your babies' health before birth. The goal of a nonstress test is to provide useful information about your babies' oxygen supply by checking their heart rates and how it responds to your babies' movements. The test might indicate the need for further monitoring, testing, treatment or delivery. A nonstress test typically requires no special preparation. During the nonstress test, you'll lie on a reclining chair. You'll have your blood pressure taken at regular intervals during the test and each baby will be monitored while you relax in a recliner for 20 minutes, playing on your phone or reading a book.
A fetal biophysical profile (BPP) is a prenatal test used to check on a baby's well-being. The test combines fetal heart rate monitoring (nonstress test) and fetal ultrasound to evaluate a baby's heart rate, breathing, movements, muscle tone, and amniotic fluid level.

Product Recommendations
Best Cradle – Maternity Support Belt
Palmer's Cocoa Butter Tummy Butter & Stretch Mark Massage Lotion
Rachel's Remedy Breastfeeding/Sore Breast Relief Packs
Digital Twin Pregnancy Journal
Boppy Pregnancy Support Pillow
Check out this list of more Must Have Pregnancy Products You Need Right Now and Postpartum recovery products that twin moms LOVE
---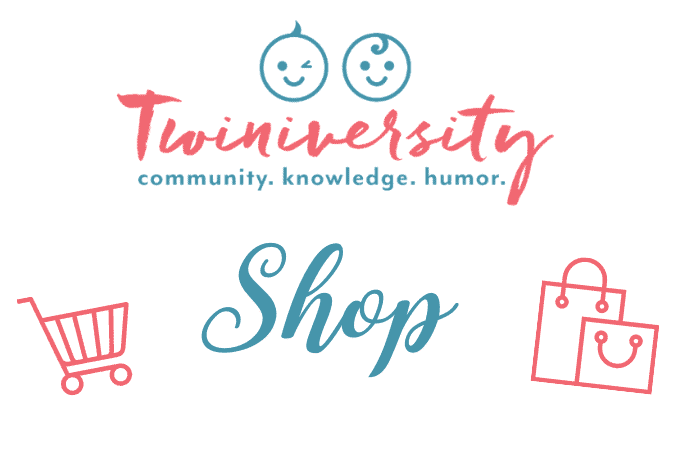 Check out all our Twiniversity merch in our SHOP! We've got twin mom and dad t-shirts, twin planning printables, lactation support, twin baby shower planners & games, a digital twin pregnancy journal, and so much more! Start shopping now
---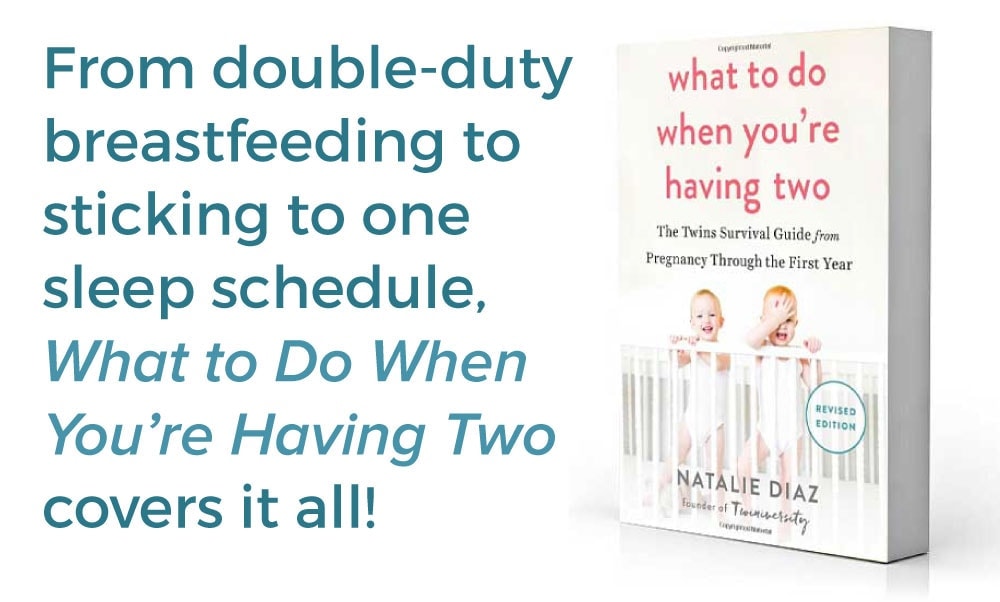 Some moms feel slighted that they didn't have the vaginal delivery that they were dreaming about. If you feel this way, talk it out. Talk to your partner, your doctors, or even the nurses. Know that you are not alone.
We polled our Twiniversity families and the Top 5 Things That Surprised them during their C-section were:
How fast it was.

Moms who had previous natural births were surprised how much less it hurt.

How numb the incision site would still be (some, years after)

The shaking from the pain medication

The razor burn afterwards (you are prepped for surgery by getting a free bikini trim).
---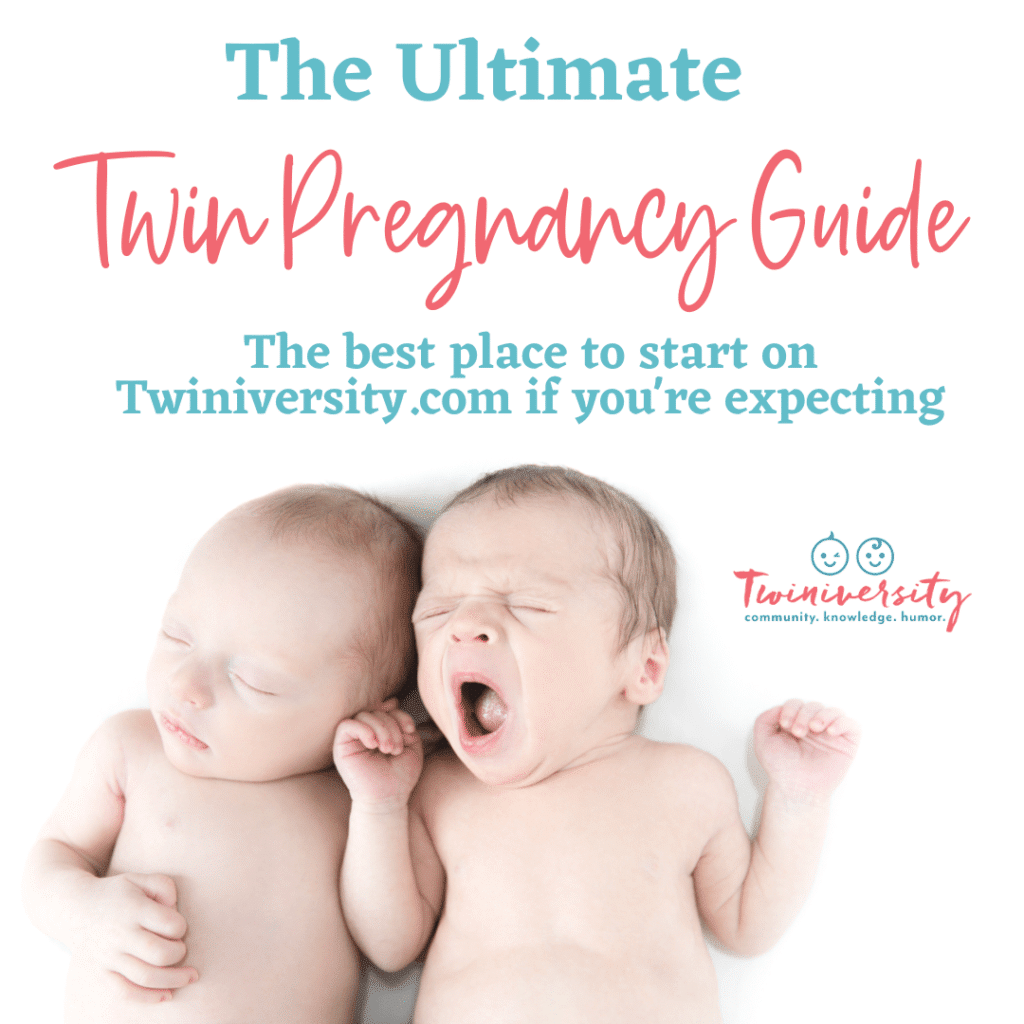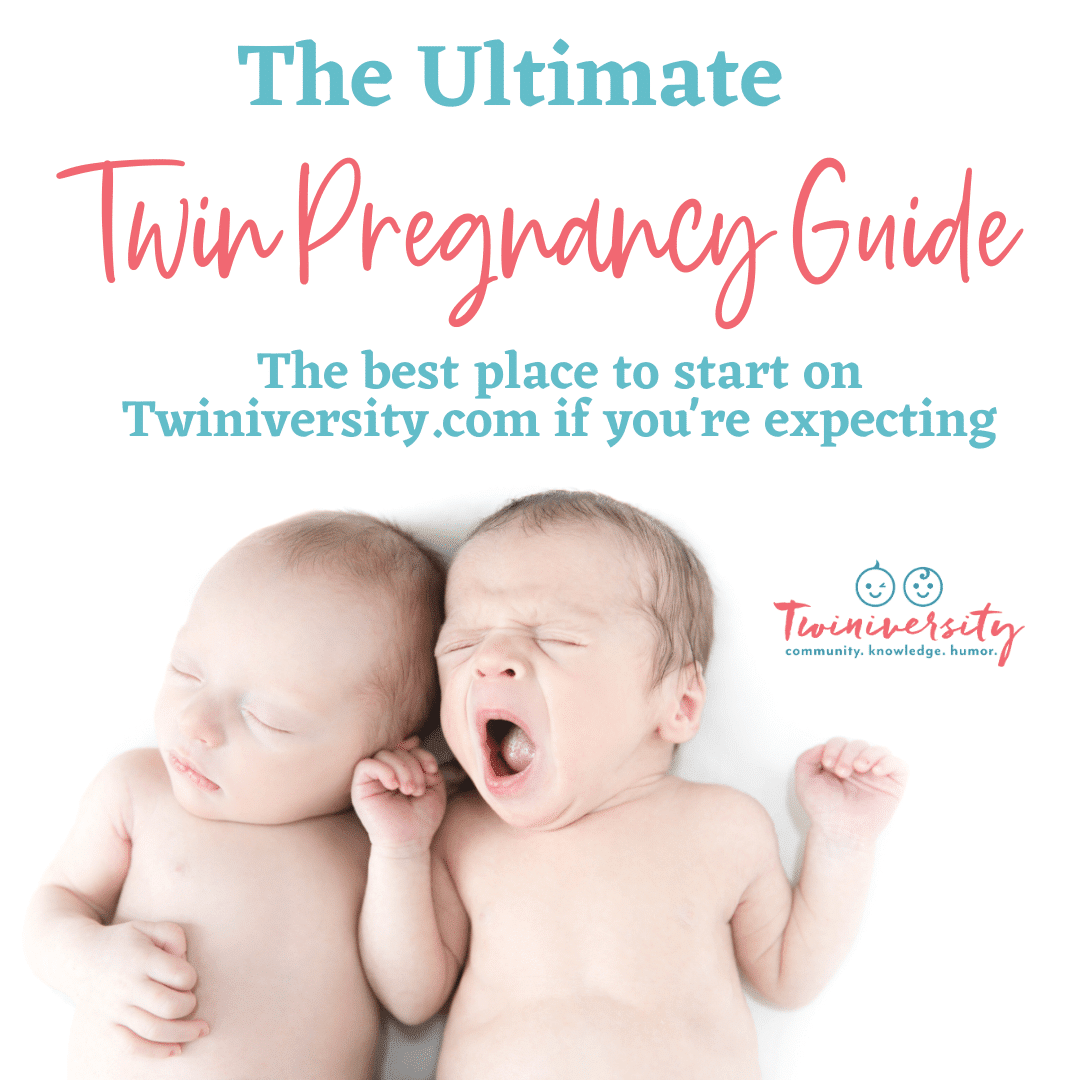 Pregnant with twins and not sure where to start? Visit the Ultimate Twin Pregnancy Guide to find all the top articles and resources to get you ready for twins. While you're at it, check out our expecting twin classes and Twiniversity shop!
---
REMINDER: Don't forget to take a belly shot!
Belly Photos at 34 Weeks Pregnant With Twins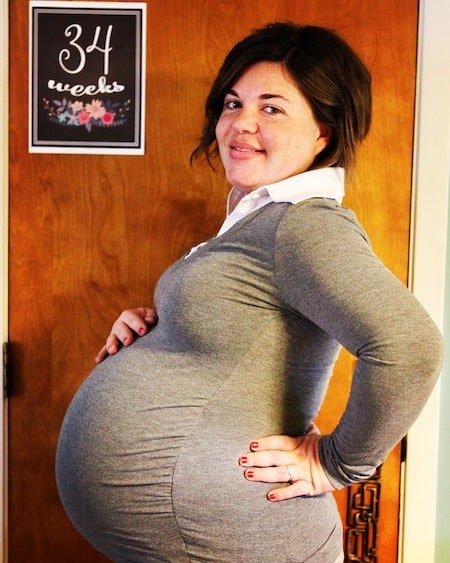 Ultrasound Photos at 34 Weeks Pregnant With Twins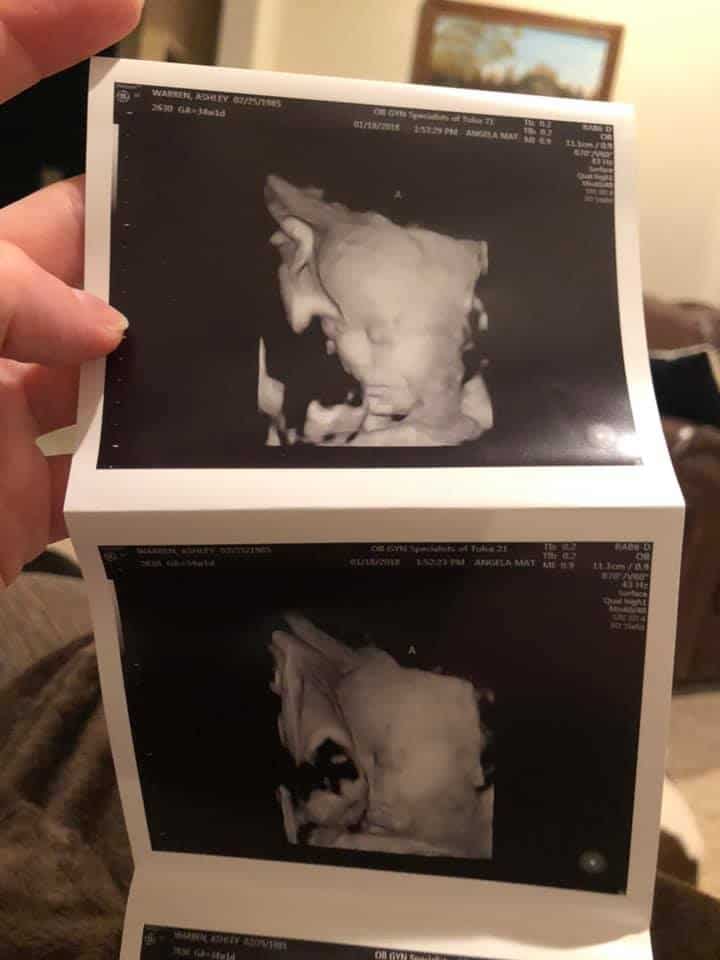 ---
Articles You Should Read This Week
Twiniversity Multiple Birth Discounts
Join the Twiniversity Twin Parent Mentorship Program
---
Videos to Check Out
---
Register for Class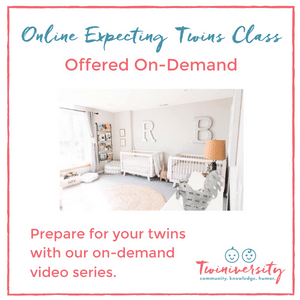 Have you taken your expecting twins class yet? We offer a great class on demand so you can take it on your own schedule! There are so many video modules covering everything from your twins' baby registry to your first week at home with twins! Sign up today to get started before your twins arrive.
---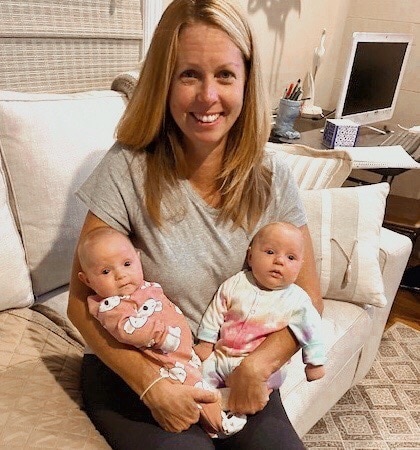 Need a plan for the first week home with twins? Book your 60-minute twins \post-delivery strategy session on a video call with Lauren Oak, Twin Expert and Certified Postpartum Doula (and mom of twins!), to create a customized game plan for you and your twins when they come home. Click here to learn more… and while you're at it, check out our Twiniversity Shop and Twin Parent Memberships.
---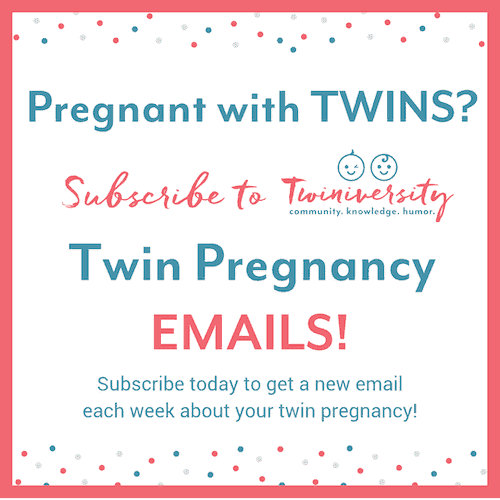 Want to get weekly emails about your twin pregnancy? Sign up for the Twiniversity email list! Subscribe today to get emails about giveaways, events, weekly article roundups, and more! We'll be sending you a weekly twin pregnancy email to keep you on track with your pregnancy to-do list! Click here to learn more… and while you're at it, check out our expecting twins classes and personal twin parent coaching services.
⬅ 33 Weeks Pregnant with Twins 👶👶
👶👶 35 Weeks Pregnant with Twins ➡
---
Sources